Scarlet (L'Envol): Film Review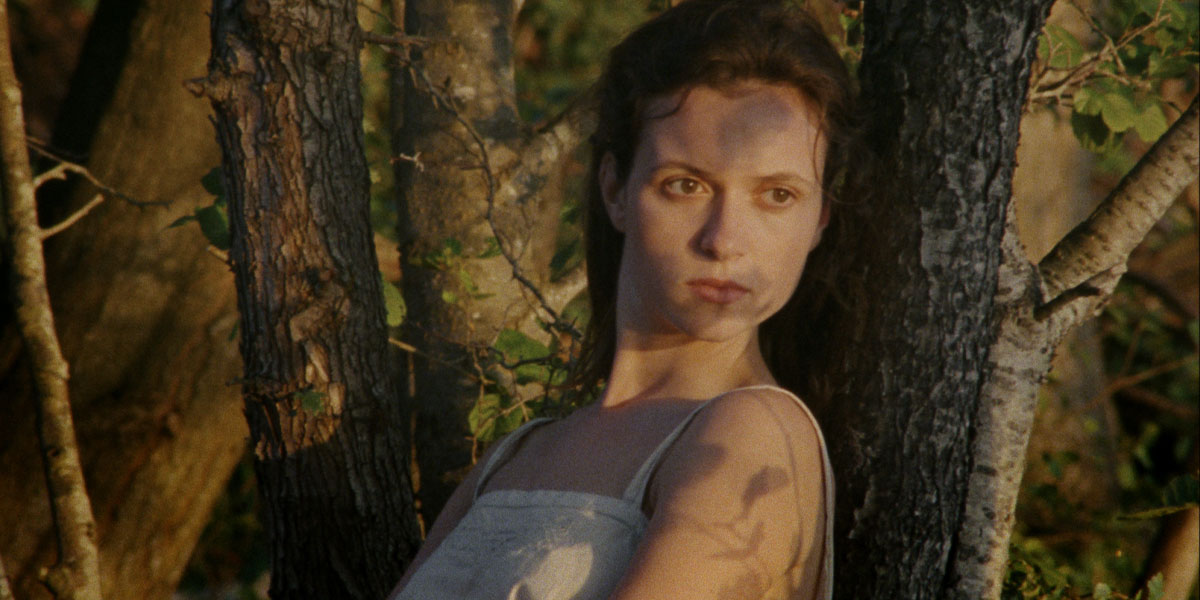 Scarlet (L'Envol) (© CG Cinéma | Courtesy of the Cannes Film Festival)
Although it doesn't have the thematic forte of his previous feature, Martin Eden, Pietro Marcello's follow-up, Scarlet (L'envol), is a beautiful and endearing portrait of the longing for the dreams deemed impossible.
---

Adapting short stories or novels might be a bit of a hassle, especially ones that have a dream-like aesthetic with romantic sensibilities. Across the years, we have seen several directors trying to pull off different variations of the source material they are tackling. Some of them work, while others don't; it all depends on the filmmaker at hand. One of the best examples of a distinctive reiteration of a novel is Andrea Arnold's take on Wuthering Heights back in 2011. It had the narrative and storytelling elements of the book, but the rest of it was distinguishable from it. It shows that you don't have to follow every single beat and still have much admiration and respect for the source material. This is what happens in Italian filmmaker Pietro Marcello's latest film and the opening film of the Cannes 2022 Director's Fortnight, L'envol (Scarlet being its English title). 
Marcello adapts Aleksandr Grin's 1923 short story, "Scarlet Sails" – a Russian classic involving dreamy romances and adventures at sea. However, this one is in northern France, a couple of years past the Great War (aka. World War I). Initially, the story centers around Raphaël (Raphaël Thiéry), a proficient woodworker, who's just found out that her beloved wife had passed away while he was off in the war. This now leaves him all alone to take care of his daughter Juliette (later played by the transcendent and majestic Juliette Jouan). However, his profound sense of loneliness and exasperation diminishes as he begins to form an informal family. Madame Adeline (the charming Noémie Lvovsky) helps him to raise her infant daughter. Unfortunately, the people around them don't "approve" of their particular bond, acting like menaces to them in several instances. As a result, they were considered outcasts, causing a fracture in their socio-economic arrangements.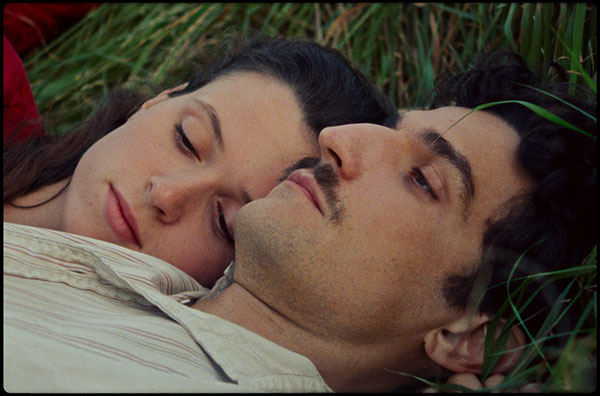 As the years keep passing, Raphaël tries to look for work to make ends meet. Finally, he manages to find a job in his preferred field; director Pietro Marcello treats him as an artist in woodworking thanks to his gifted knacks. On the other side of things, Juliette is passionate about music. She sings her melodic tunes, in the way of Catherine Deneuve in Donkey Skin, while alone, dreaming of the day when she will see a ship with scarlet sails voyaging through the skies (a remark on the source material's title), as the old witch by the river (Yolande Moreau) told her. With the appearance of a young aviator (Louis Garrel), who has a complacent yet endearing persona, in the story, a parallel between him, Juliette, and Raphaël start to form. They all have something in common: a longing for the dreams one could consider impossible. 
In its own unique way, Marcello seems to say a couple of things, and although the film's slightly meandering pacing does hurt its significance, within these workings of ignorance and misunderstanding by the people rise others who dream. And in between those who do, a true artist is born. There's more to it than the blatant "ode to dream" scenario; it finds resonance with the struggles these characters have gone through time and time again, trying to find their footing. While her father manages to get a job, Juliette's path is almost written in stone. In the manner that she learned her tricks caused the employers not to hire her. Nonetheless, it doesn't revolve around pure misery and narrowed opportunities. There are plenty of scenes where the film showcases that there is progress in eyesight, both for the characters and the world, in which the newsreel footage comes into play.
This isn't the first time Marcello has desired to adapt a scripture. His last solo feature, the critically acclaimed Martin Eden, was based on a 1909 novel of the same name by Jack London. However, Scarlet has a greater sense of freedom or room to grow for a couple of reasons. The first is because this is his first film not in his native language, Italian; the second revolves around his style of adapting the novel, which feels more like a reimagining. It implements a fairytale-esque atmosphere and appearance along the way, even if it doesn't contain supernatural elements. It's Marcello's version of providing magical realism onto the screen – slowly evoking feelings of transcendence and cinematic ecstasy. This is thanks to the beautiful work of cinematographer Marco Graziaplena, which include beautiful shots with the gleaming sunlight on the actors' faces, and composer Gabriel Yared (the Jacques Demy-esque short-but-sweet musical cues).
See Also
One gets this sensation of sheer beauty because of the images across its runtime. Unfortunately, it's thematically lesser than Martin Eden, which may be to a fault as you'd expect a bit more from Marcello (the cause of injury comes from its screenwriting team). Still, it is more endearing and alluring than the rest of his work. There's this chanting of independence all through the film's runtime, which adds to the previously mentioned elements of autonomy and yearning for what one desires. Pietro Marcello has been forging his directorial talents for quite a while, which include an array of several documentaries (including last year's interesting yet repetitive Futura). Whereas lately, he has found his niche, eloquently developing love stories with grounded tenures. This may have elements that rely on magical realism, blending music and folklore on occasions. Still, it is a humanistic narrative with an authentic and rugged historical setting at its heart.
---
Scarlet (L'Envol) opened the Director's Fortnight strand of the 2022 Cannes Film Festival on May 18, 2022, and will be released in US theaters on June 9, 2023.