The Top 5 Quentin Tarantino Films, Ranked
Director Quentin Tarantino poses with his Oscar for best original screenplay for "Django Unchained" backstage at the 85th Academy Awards in Hollywood, California, February 24, 2013. (Reuters)
Quentin Tarantino is celebrated for his hyper-stylized and fully realized films. Here, we've ranked five of the best Tarantino Films.
---
Quentin Tarantino is one of the world's most celebrated directors. His playful way of mashing up genres, excellent editing work, unbelievably witty small-talk dialogue, and unique sense of aesthetic has inspired a generation of young filmmakers. Aside from that, his films project an unmatched level of cinematic coolness, which makes him the go-to favorite director of both casual movie fans and serious film buffs. Since 1987, Tarantino has directed about 10 feature films ⁠— all of which have made a huge impact on modern film.

So without further ado, here we've ranked the five best Quentin Tarantino-directed films of all time.
---
5. RESERVOIR DOGS
(1992)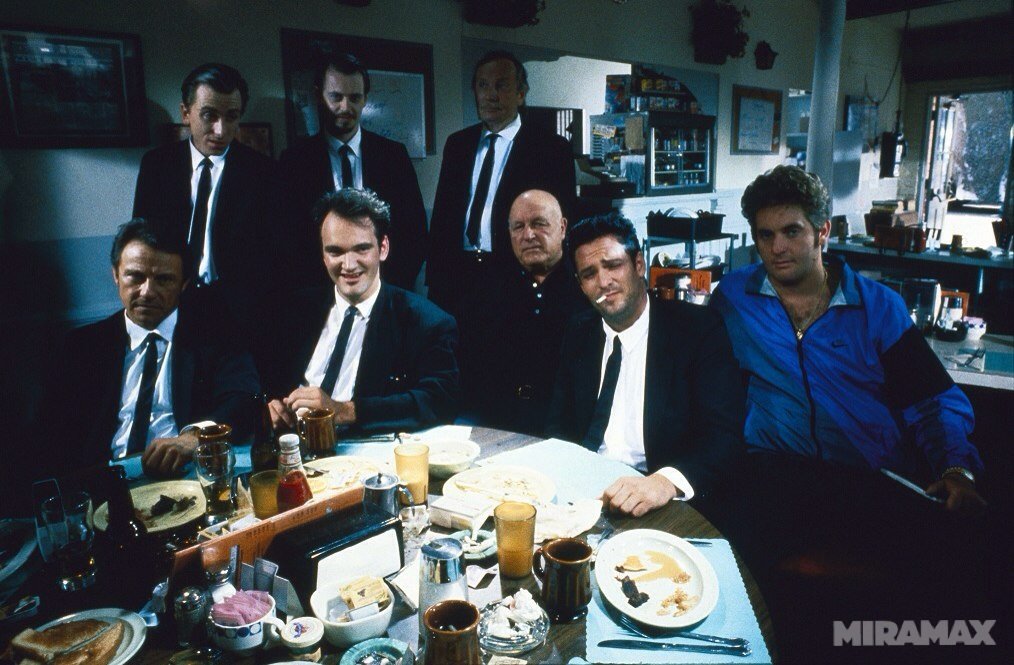 Released in 1992, Reservoir Dogs is Tarantino's first finished feature film. In this film, we watch six criminals successfully carry out a robbery, despite being ambushed by the police in the middle of their heist. This leads them to believe that they were set up to fail, prompting them to sniff out the traitor in their midst. While this reads like a true crime and heist film on paper, the movie never actually shows any scenes of the heist and instead gives the audience a full picture of what happened before and after the heist.
Here, we see Tarantino's stylistic vision. The film gives us a peek into a criminal world that's full of violent, chatty, and virile characters who aren't as impalpable as they think they are. Despite being a low-budget thriller, the film stars Hollywood legends such as Tim Roth, Harvey Keitel, Michael Madsen, and Steve Buscemi ⁠— all of whom have stellar performances in this unorthodox crime film.
---
4. ONCE UPON A TIME… IN HOLLYWOOD
(2019)
Full Review: Tarantino Loves Cinema!
As one of Quentin Tarantino's most personal movies to date, Once Upon a Time… In Hollywood is the director's ode to the bygone era of 1960s Hollywood. In this star-studded film starring Margot Robbie, Leonardo DiCaprio, and Brad Pitt, we see how Tarantino finds pleasure in being self-aware as he creates a 165-minute feature film that talks about cinema. The climax of the film is based on the Tate murders, which was a massacre committed by members of the Manson Manila on the night of August 8-9, 1969. It is arguably Tarantino's most immature film, as it relies on nostalgia to keep things interesting while having no regard for the tragedies it is based on. Despite this, Once Upon a Time… In Hollywood is still beautifully-made and has Tarantino's signature humor ⁠— which makes sitting through this 2 hour and 40 minute film worth the trouble.

---
3. INGLORIOUS BASTERDS
(2009)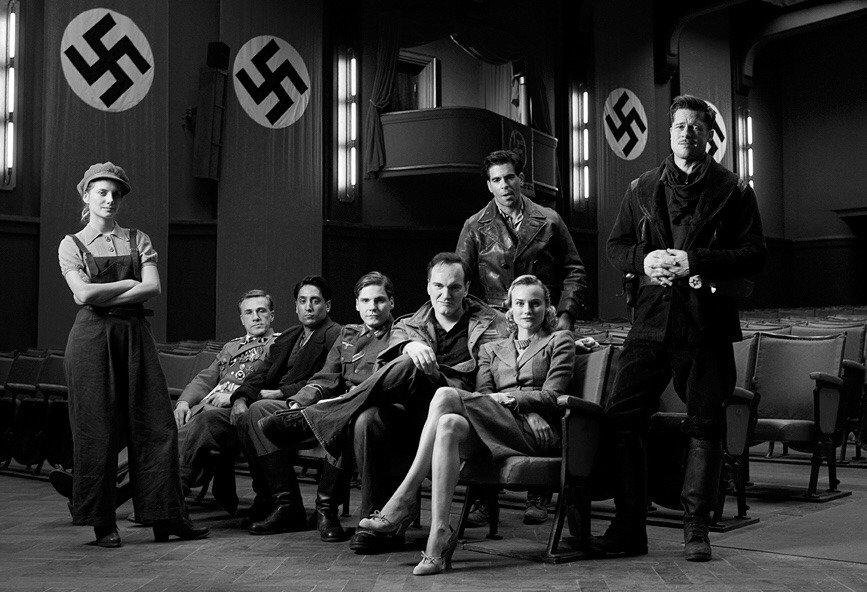 This 2009 Tarantino-directed film takes us back to the truly fascinating, but utterly harrowing World War II. Here, we see how a Jewish owner of a movie house in Paris plots to assassinate Hitler as he attends the opening night of a Nazi propaganda film. While the plot of Inglourious Basterds is heavy and serious, it was treated as a dark comedy upon its release — and we would even go so far to describe it as a World War II story told by a very uninformed, but patriotic, American. Unlike in Once Upon a Time… In Hollywood, where there is virtually no sympathy offered to the tragedies it portrays, Inglourious Basterds serves as an empowering and celebratory film that gives World War II a satisfying Hollywood climax. This is also why we've ranked Inglourious Basterds higher than the aforementioned movie. This film is a must-watch for anyone who wants to see how Tarantino masterfully highlights the importance of moving pictures and their power to make a change.
---
2. PULP FICTION
(1994)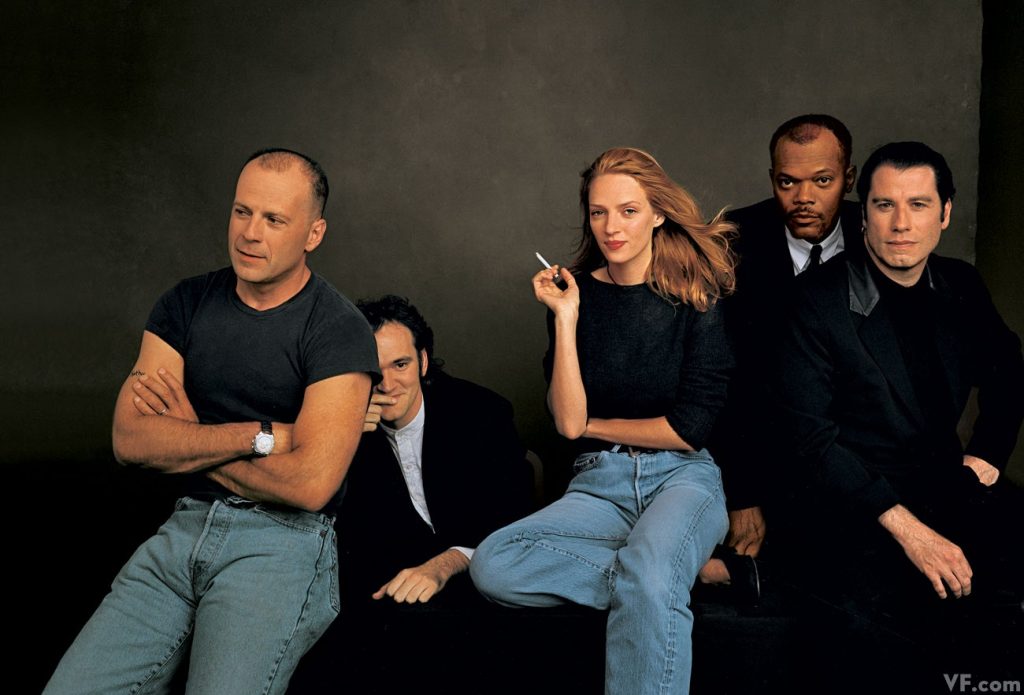 It is in Pulp Fiction that Quentin Tarantino was able to solidify his distinctive storytelling style and aesthetic. The film shows a series of interconnected stories about hitmen, a boxer, and a gangster's wife ⁠— making it the perfect film to show someone if you want to prove Tarantino's genius in non-linear narrative styles. In addition, the quippy dialogue brings life to the film and immerses us in the present experiences of the film's characters (two Los Angeles mobsters, a boxer, two small-time criminals, and a gangster's wife), despite it barely moving the film forward. The script is one of the film's true stars, and it is with this film that Tarantino won his first screenwriting Oscar and Cannes' coveted Palme d'Or.
---
1. KILL BILL: VOLUME 1
(2003)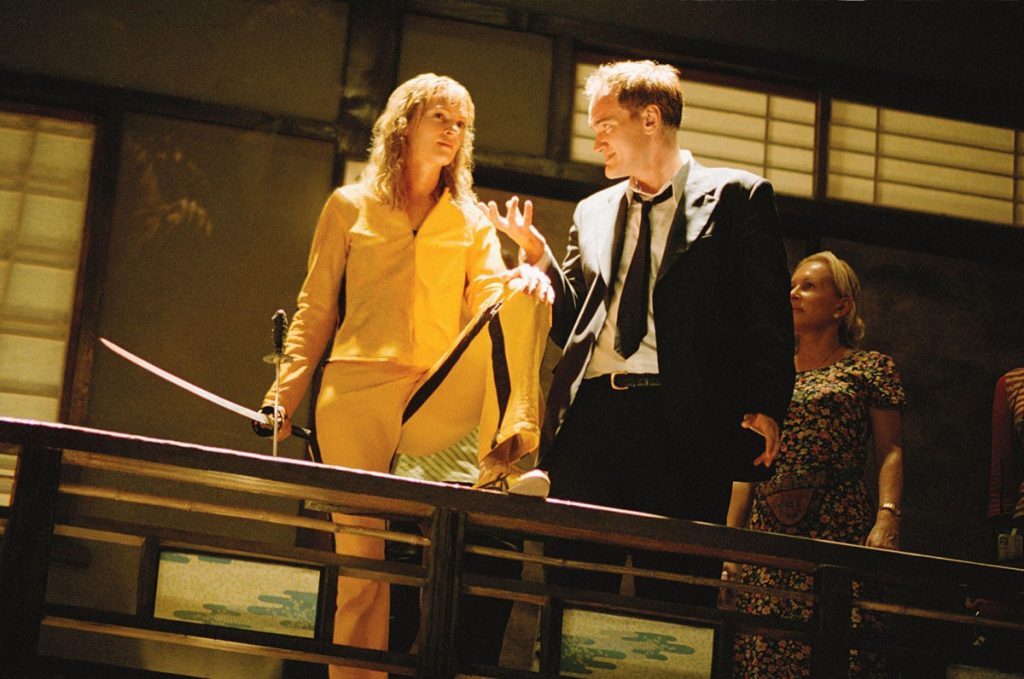 If you're a fan of revenge films, you're going to love the first volume of Kill Bill. Irresistibly gory and jam-packed with superbly choreographed fight scenes, the film showcases Tarantino's skills in directing action films. He used Crash zooms, extreme close ups, and wide shots to amp up the fight scenes and make them more interesting. While Kill Bill is divided into two parts, most of the juicy and thrilling scenes are in the first volume ⁠— making it feel like a complete film despite ending on a cliffhanger. Uma Thurman also gives one of the best performances of her career in the film, as she embodies the justice-seeking lead who's willing to do all she can to get even with those who wronged her. She is probably Tarantino's most capable feminist characters on film — making Kill Bill the progressive action film we didn't know we needed.