"Didn't I Do It, Baby?": Jackie Brown, 25 Years On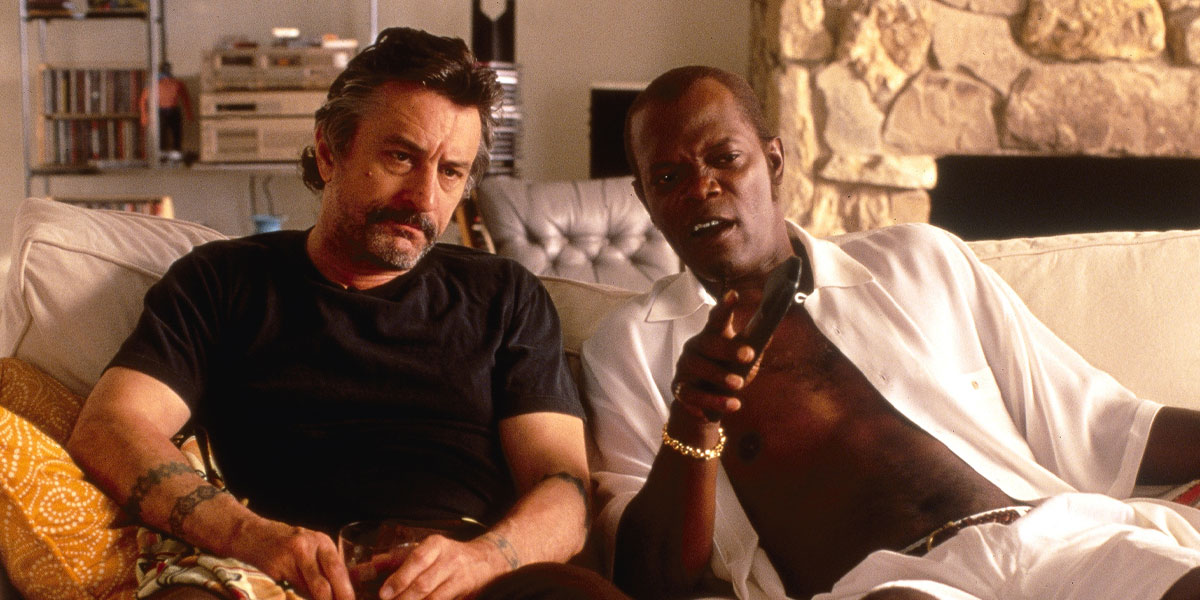 Jackie Brown (Miramax)
As Jackie Brown celebrates its 25th anniversary, we look at how Quentin Tarantino's crime film deviates from his other work – and why it is viewed as his most underrated.
---
2022 marked the 25th anniversary of Jackie Brown, the crime film and third feature from Quentin Tarantino. The director became a household name in 1994 thanks to Pulp Fiction, which won him a Palme d'Or and an Oscar. His follow-up would have the impossible task of following that film's mega success. Yet Tarantino wanted to go in a completely different direction. As he said in 1997, "Jackie Brown wasn't my follow-up to Pulp [Fiction]. I wasn't trying to top Pulp. I was trying to go underneath it." The result was a more unhurried film that was outstanding but failed to connect with audiences at the time. Today, Jackie Brown is regarded as Tarantino's most underrated movie. Why is that? And is it because it deviates massively from the rest of his work?
The action takes place in Los Angeles, where Jackie Brown (Pam Grier) is a flight attendant for Cabo Airlines. She also smuggles in money for arms dealer Ordell Robbie (Samuel L. Jackson), a man known for cutting off those who might betray him. When Jackie is arrested by ATF agent Ray Nicolette (Michael Keaton), she is offered a plea deal in exchange for helping to catch Ordell. However, sensing what he might do to her, will Jackie take that option? It seems she has no choice. Luckily though, Jackie has an idea. She knows that Ordell has more than half a million dollars stored in Cabo and, with the help of bail bondsman Max Cherry (Robert Forster), plans to retrieve it. What follows is a series of double-crosses also involving Ordell's associates Louis Gara (Robert De Niro) and Melanie (Bridget Fonda).
Jackie Brown is an outlier in Tarantino's career in that it is his only non-original script. The movie is based on 'Rum Punch', the 1992 novel by Elmore Leonard. This isn't the first time one of Leonard's stories has been adapted. In 1998, Steven Soderbergh would direct the slick Out of Sight from Leonard's book of the same name. Yet Jackie Brown is notable because Tarantino's script – with its tangents about guns and CD collections – feels very compatible with the pulp novelist's writing style. Plus, in a career full of genre homages, from martial arts movies (Kill Bill) to Westerns (Django Unchained, The Hateful Eight), Tarantino returns to the pulp genre here whilst also paying tribute to the Blaxploitation films of the 1970s.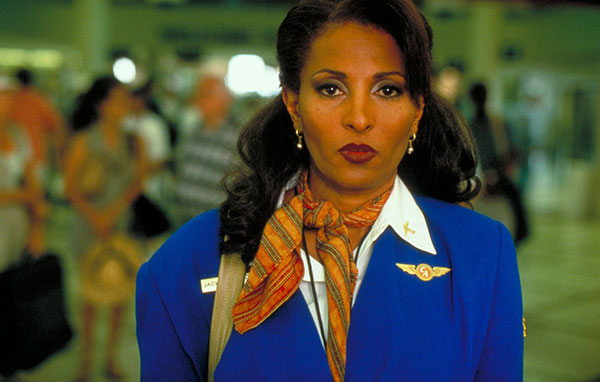 That is demonstrated in the actor cast as the hero. Pam Grier was arguably the most famous Blaxploitation star with her roles in Coffy and Foxy Brown. After a downturn in her career, Jackie Brown represented her comeback. Tarantino specifically chose her after mentioning Grier in Reservoir Dogs and after the actress unsuccessfully auditioned for Pulp Fiction. Grier is fantastic as Jackie – a fierce, confident feminist hero who fools multiple people (Ray, Ordell, Max) for her gain and has an immaculate wardrobe, complete with Kangol caps. Also returning to prominence was Robert Forster. Playing Max with down-to-earth empathy, conveyed almost entirely through his facial expressions, he earned the film's only Academy Award nomination.
Meanwhile, Tarantino's use of music is second-to-none, and it is no different here. Jackie Brown features an incredible mix of soul, jazz and R&B. A handful of composer Roy Ayers' tracks from Coffy are used, continuing the Blaxploitation connection. Bobby Womack's 'Across 110th Street' is employed for the fabulous opening, which references The Graduate and immediately puts Grier's Jackie front and centre. 'Natural High' by Bloodstone plays when Max first sees Jackie, becoming the perfect needle drop for love at first sight. And then there is the pièce de resistance, 'Didn't I (Blow Your Mind This Time)' by The Delfonics. Like Tarantino's use of popular music in his other films, these songs add a texture and lived-in atmosphere to the story.
Whilst Jackie Brown was praised upon its release, it didn't perform as well at the box office. It is one of three Quentin Tarantino projects to gross less than $100m worldwide. For context, the other films not to pass that figure were Reservoir Dogs (his debut) and Death Proof (part of the Grindhouse made alongside Robert Rodriguez). Tarantino's next project, Kill Bill Vols. 1 & 2, was a massively successful return to the traits the director quickly became known for in popular culture. The random discissions and non-sequiturs. The cool ultraviolence. The narrative that zips all over the place. The sense of coolness to the characters and dialogue.
In contrast, Jackie Brown takes a gentler, chronological and more measured approach. The story adopts the tone of what would later be deemed the 'hangout movie,' with the same Tarantino would return to with Once Upon a Time in Hollywood. The violence is either far away or out of sight. Take the scene where Ordell kills Beaumont (Chris Tucker). Tarantino drags the action out, showing the long-winded process of Ordell luring him into this trap. And the sequence culminates in a surprisingly restrained long take, shot from afar by cinematographer Guillermo Navarro. Moreover, long takes and fades to black are appropriate choices that support what is Tarantino's most romantic story.
Jackie and Max are remarkable because they are so ordinary. They are not the suit-wearing gangsters from Reservoir Dogs or the Bible-quoting Jules from Pulp Fiction. She fears restarting her career; he is looking to get out of the monotonous bail bond business. And so, this film becomes a middle-aged love story (Jackie is 44 and Max is 56) where they game the system and come out on top. Yet even when they do, they must part at the end. That last shot of Max walking to his office, out of focus, possibly about to weep, might be one of Tarantino's best moments. And in Grier and Forster, Tarantino found actors with the right amount of experience and weariness to make this plot work.
They are the highlights of Jackie Brown, a tremendous crime film that is low-key but extraordinarily engaging. I started this piece by asking why it is viewed as Tarantino's most underrated feature. The reason is that even 25 years after its release, it stands out in his filmography. The pacing allows us to follow characters and get to know them, making each step slightly more impactful. The casting is against type, particularly with De Niro as the increasingly agitated Louis. And the script shows great compassion for its lead characters. It isn't the usual Tarantino fare, but Jackie Brown sure is magnificent.
---
Jackie Brown is now available to watch on digital and on demand. Read our list of all Quentin Tarantino films ranked from worst to best!