Only Murders in the Building Season 1 Review: Murder Mystery Fun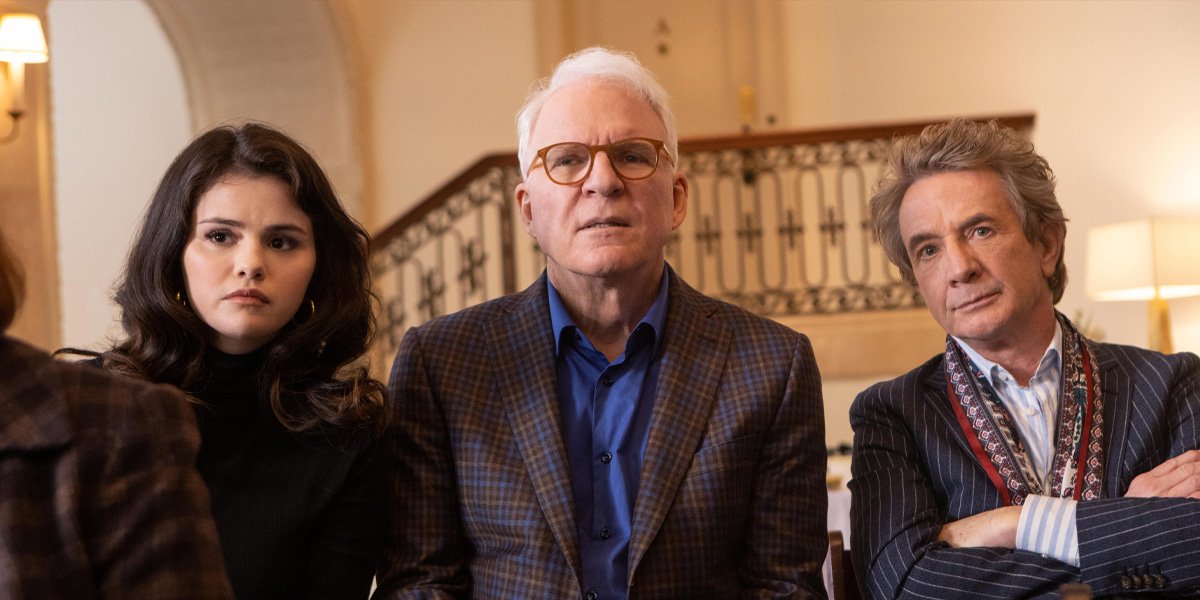 Mabel (Selena Gomez), Oliver (Martin Short) and Charles (Steve Martin) in Only Murders In The Building (Craig Blankenhorn/Hulu)
Only Murders in the Building Season 1 sees its central trio jumping on the true crime bandwagon, in a fun and engaging series that plants its own tongue firmly in its cheek.
---

True crime, it seems, has become something of an epidemic. A host of Netflix series and too many podcasts to list, it seems people can't get enough of gruesome crime scenes, serial killers and unsolved mysteries. Hulu's new series, Only Murders in the Building Season 1, riffs on this cultural obsession, and contains its own gruesome crime scenes and unsolved mysteries, as well as a charming central trio that bring some comedy relief to the proceedings.
In New York City, three strangers happen to be neighbours: Charles (Steve Martin), Oliver (Martin Short) and Mabel (Selena Gomez). They have little in common, except for an address and an obsession with true crime podcasts. And so when a fellow resident of their building is murdered, the trio take it upon themselves to solve the case and make their own podcast to boot.
Perhaps a strange dynamic on paper, there's something really engaging about Charles, Oliver and Mabel. The well-established comedy duo of Martin and Short is kept somewhat restrained, with Gomez acting as the cynical antidote to the pair's bumbling enthusiasm, but there is genuine chemistry and warmth between all three and it's fun to spend time with them. The performances are surprisingly low-key, and despite a few awkward moments, they feel in keeping with the overall tone of the show. It does feel at times as though they're playing to an audience that isn't there, with pauses for laughter and a couple instances of clunky humour, but the show never feels cliché or too cheesy.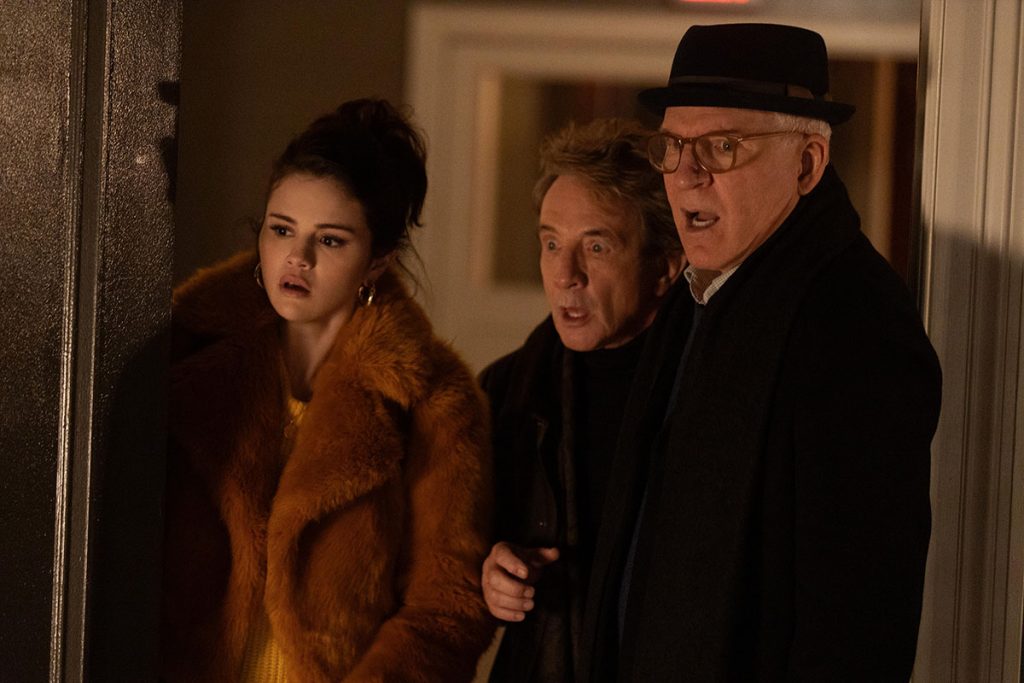 As each episode in the series introduces a new character with some connection to the murder case, the dynamics shift but don't become any less engaging with its strong supporting cast that includes names like Nathan Lane, Amy Ryan and even Sting (playing himself, as one of the more amusing suspects). It also introduces some quirky stylistic choices, including Broadway fantasy sequences and a near silent episode, that give it a little bit more edge and flair. The script isn't particularly ground-breaking, but there's a freshness to the premise and it manages to poke enough fun at itself as to avoid becoming tedious. Plus, with each episode clocking in around the half hour mark, it feels pacey and doesn't overstay its welcome. There are a few moments of gore, more moments of strong language, and enough twists to be compelling without getting confusing.
See Also

Overall, Season 1 of Only Murders in the Building is a fun jaunt that has its tongue firmly in its cheek. The dynamic between the central trio is as compelling as the central murder mystery, and it has enough moments of edge to stop the comedy from feeling too cheesy. It's not a perfect show, but it's light entertainment that fulfils the same purpose as one might find in a true crime podcast.
---
Season 1 of Only Murders in the Building is now available to watch on Hulu in the US and on Disney Plus' Star in the UK, Europe, and select territories. Read our review of Season 2 of Only Murders in the Building!