Nocebo (2022) Film Review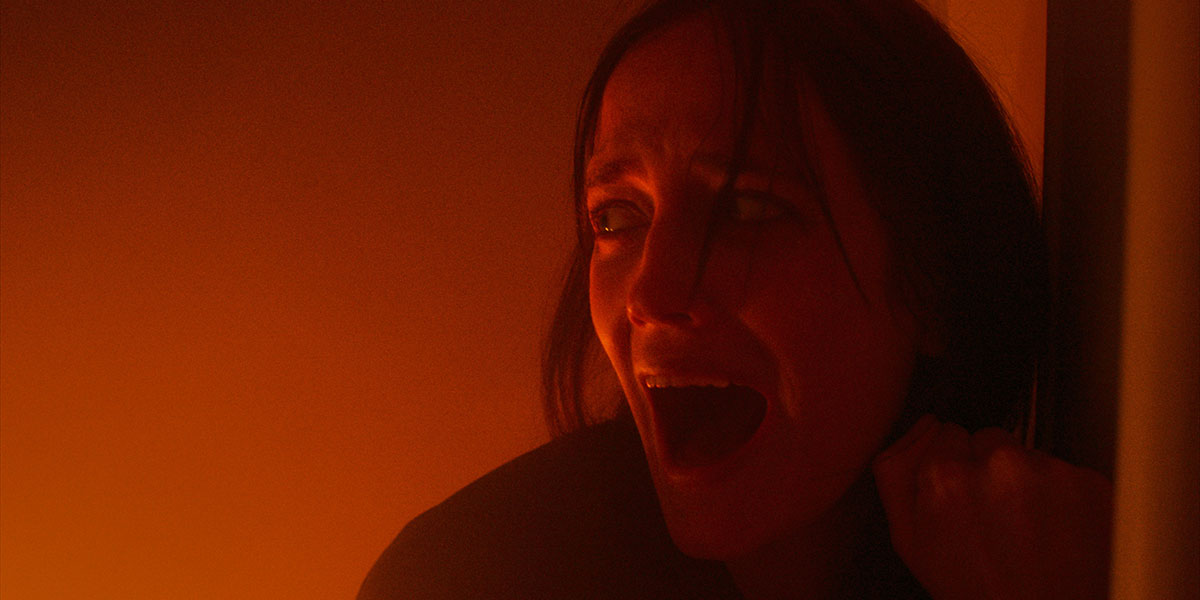 Nocebo (Vertigo Releasing)
Nocebo will have your skin crawling from start to finish as you dive into Eva Green 's Christine's paranoid world in Lorcan Finnegan's latest feature.
---

In the year of Zach Cregger's Barbarian, the beginning of Ti West's X trilogy (X and Pearl) and Jordan Peele's third feature Nope, the genre of horror has been thriving. Audiences around the globe have gathered to the cinema and logged on to streaming services to witness reboots, remakes and sequels to popular horror franchises too. Scream (2022), Hellraiser (2022), Terrifier 2, Halloween Ends, and Texas Chainsaw Massacre (2022) were among the seemingly never ending list of killer features to appear on our screens in 2022. Who doesn't love Michael Myers terrorising Haddonfield, Art the Clown getting his deserved worldwide recognition (finally!) or Ghostface slaughtering one of the most beloved characters in the entire Scream franchise? Even if they're not your favourite instalment of the franchise, it's always fun to see these famous killers get revenge. Whilst some of the listed found a place on our top 10s of the year, there's still plenty of time to add something new. Lorcan Finnegan's latest horror feature, Nocebo, is one to keep an eye out for when it hits the big screen that may even earn its place high up in your 2022 favourites.
There's always an overwhelming sense of danger lurking in Nocebo. Christine (Eva Green) is a children's fashion designer that is evidently in the peak of her career. She's surrounded by likeminded designers putting on catwalk shows with her own fashion brand, Tykie, on centre stage. Dressed in a green velvet suit and a red lipstick to match her red shirt, her glow is undeniable. During one of Christine's expositions, she receives a call in which she is completely shaken up over. Christine murmurs "pulling out bodies?" to the caller on the other end of the phone and instantly becomes in a trance that she can't shake. In the corner of her eye she catches a glimpse of a sick dog, which proceeds to walk over to her. The dogs lifeless eyes stare into hers and before she can turn and run away, the dog showers her completely in ticks. One tick bites her neck significantly bad leaving an instant mark. This call and dog encounter are the beginnings of her life completely turning upside down – she just doesn't know it yet.
Eight months later, Christine is plagued by paranoia and insomnia, needing a sleep mask overnight and an endless amount of prescription medication. The run in with the bedevilled dog sets her back in her career and with her family, constantly on edge at any given moment. Christine's relationship with her husband Felix (Mark Strong) is strained, and with her ongoing health issues, she no longer has enough time to look after her daughter Roberta "Bobs" (Billie Gadson). She requests the assistance of a live-in babysitter Diana (Chai Fonacier) but due to Christine's amnesia, she has completely forgotten that she has hired Diana. Diana is generous, always wanting the best for Christine and her family. Traditional Filipino home cooked meals are prepared by Diana in the evenings, and even brings Christine and Felix breakfast in bed. But even with Diana's magnanimity, Felix never warms particularly to her.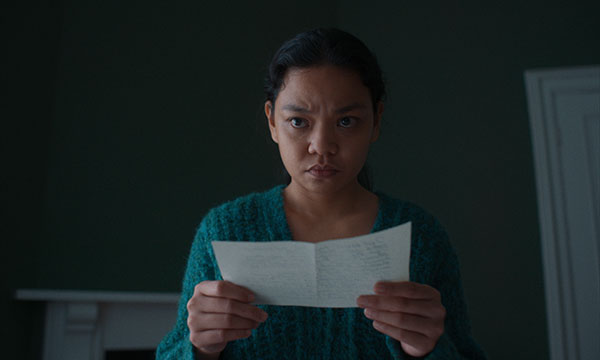 When Christine has one of her tense muscle attacks at the dinner table, Diana magically heals Christine of all pain. From this moment onwards, Christine begins to let Diana make traditional home remedies from her boundless knowledge of Filipino folk healing methods. However, there is something seemingly odd going on behind the scenes which the viewer has to piece together right before the "big reveal" towards the end. No one is as innocent as they first may seem.
Nocebo features two super strong women leads – Green and Fonacier. Green in particular is an absolute powerhouse. Green's performance elevates the entire film from beginning to end. Both Christine and Diana are mothers which is a theme that is touched upon a lot during the runtime. A montage of both characters giving birth is briefly shown near the beginning of the film which shows the comparative likeliness between the two. They're both women who want the best for their children in life, as does any mother, and will go to all extents possible to make this dream a reality.
Finnegan is no stranger to a extremely chilling feature. Whilst his film Vivarium wasn't my favourite, it's certainly one that crosses my mind frequently due to the sheer response it evoked in me. It's genuinely one of the most anxiety inducing films I've ever seen. As soon as I heard about Nocebo, I knew I had to see because of this. Vivarium is another film that leads back to motherhood and family values, a topic which Finnegan clearly loves to explore. Finnegan's co-writer (Garret Shanley) for Vivarium also co-wrote Nocebo and 2016 feature Without Name. A profuse sense of claustrophobia is present in both films too. In Vivarium, Gemma (Imogen Poots) and Tom (Jesse Eisenberg) are trapped quite literally, whereas in Nocebo, Christine is stuck in an ongoing nightmare in her own head. A double screening of both films back to back would be enough to keep some people up for days in fear. Finnegan is exactly what modern horror needs.
Nocebo is the second feature, after Vivarium, which Finnegan has produced via his own co-founded (along with Brunella Cocchiglia) production company Lovely Productions. Lovely Productions prides itself on bringing to life films which focus on creating original stories that incorporate social and environmental concerns. Towards the end of Nocebo, we're made aware of the social concern in which Lovely Productions is shining light on. Without giving any spoilers away, this genuine concern that is highlighted is one in which many are affected by, especially in countries such as the Philippines where Diana's character is from. The way in which Finnegan and Shanley tackle this issue is with scrutiny and have assuredly done research to make some of the underlying story seem as real as possible.
See Also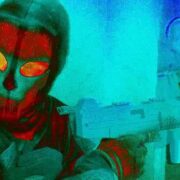 As Nocebo dives headfirst into Diana's curing of Christine, it's tangible that there's some sort of witchcraft involved in this healing process. We see flashbacks of Diana's life in the Philippines that would suggest something sinister is at bay within her. The witchcraft genre is ever expanding and Nocebo is a prime example of this sub-genre at work. Diana, however, always appears to be an honourable woman, putting everyone else's needs before her own. Her job as a nanny is to look after Bobs, so when she begins spending time with Christine making up remedies and nutritious food for her to have everyday she is completely going out of her way.
Through unexpected twists and turns, Finnegan fills the runtime for creepy visuals. Nocebo will have your skin itching from start to finish. The ticks from the beginning of the film will stay with you right until the very end. There's plenty more to make your skin crawl the more you delve into the narrative and the more you find out about what's really lurking in everyone's heads. Nocebo is the perfect horror to end 2022 on. It's hard not to love!
---
Nocebo will be released in UK cinemas nationwide on Friday 9th December, 2022. In the US, the film is currently available to watch on digital and on demand.