Proxima: Eva Green Excels in Compelling French Astronaut Drama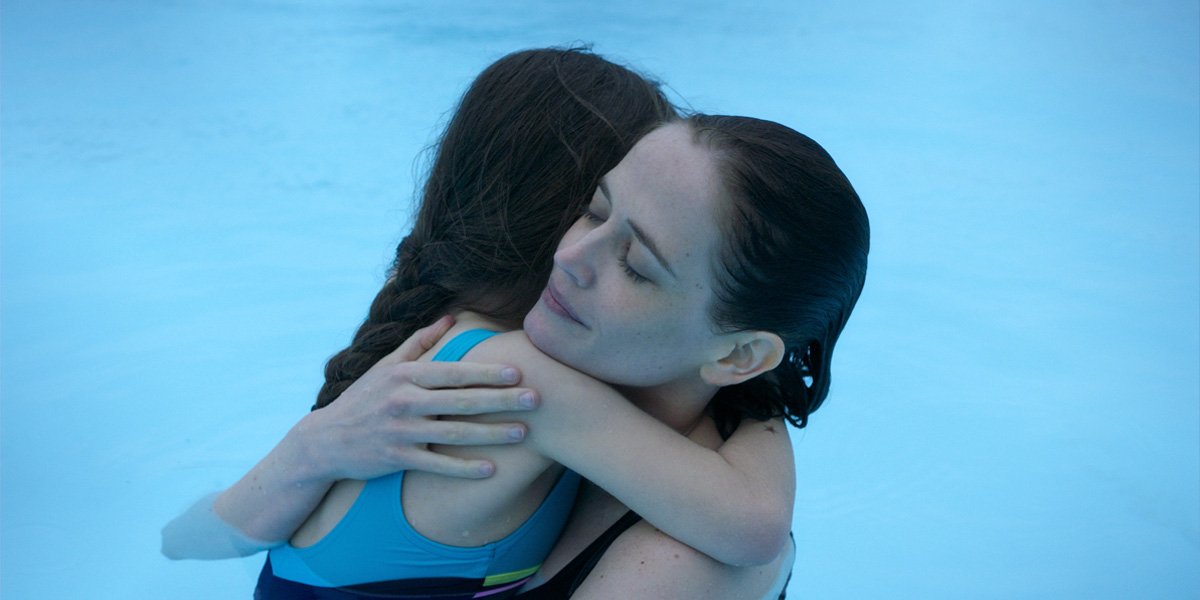 Eva Green in Proxima (Vertical Entertainment)
Proxima is a strong character study that benefits from a more human depiction of an astronaut than the genre usually allows, bolstered by the great Eva Green.
---

Space is amazing. The human pursuit of the stars is one of the most captivating achievements of the last century. It is, for so many grandiose reasons, one of the rare pursuits that actually seems to enliven and invigorate people and that serves as an earnest expression of national pride and progress. Science as the ultimate barometer of success. What impressed me most about Proxima is how ably it captures the very particular sentiment that would drive someone to the stars. I cannot help but think of Netflix's recent show Away, about the first manned mission to Mars starring Hilary Swank. The narrative there consists of a frustrating series of contrivances designed to force the show's lead to wish she could return home and abandon the mission. That character choice is why the show is unsuccessful. Proxima, on the other hand, casts its heroine in a very different light – a woman who is passionately drawn to the allure of the stars and competitive enough to go after it. And, while director Alice Winocour (Mustang) is acutely interested in that woman's homelife, the film situates space travel as a choice between her dreams and her obligations to her family. Astronaut Sarah Loreau has worked her entire life to go to space; her family has to accept that simple reality.
Winocour's film takes flight on the shoulders of an absolutely brilliant lead performance. Eva Green (Casino Royale) has frequently been cast in American movies as a sort of gothic avatar. Her almost overwhelmingly expressive eyes and her willingness to go big in her performances has seen her oft cast as the villain in fantastical action stories like 300: Rise of an Empire, or as some form of mystical figure in lesser Tim Burton films like Dark Shadows or Miss Peregrine's Home Home for Peculiar Children. While she is effective in these gothic girl roles, it understates her talent.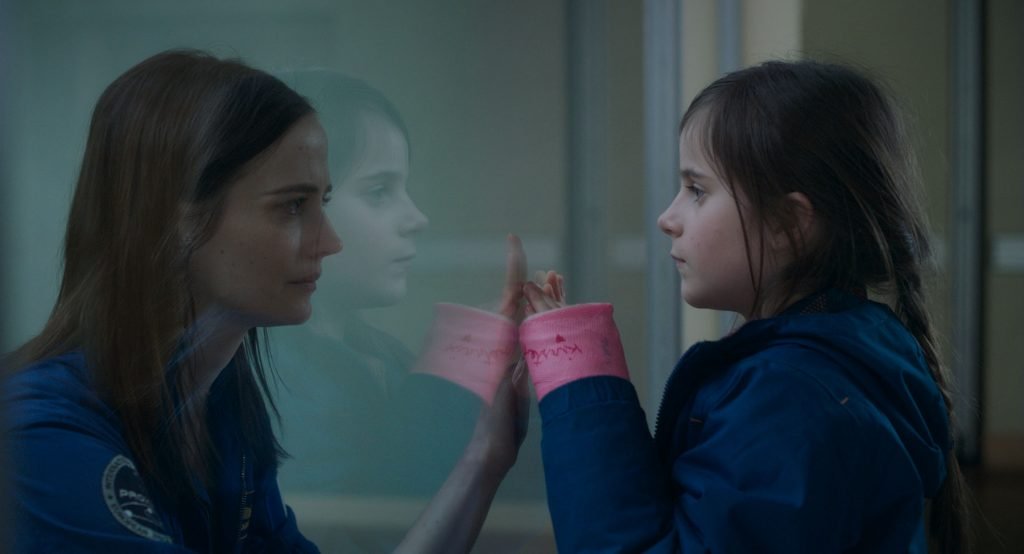 Green's face is as starkly expressive as any actress working today. Her face seems as if designed specifically as a conduit to convey emotion. Much of her best work has occurred in little seen dramas, like Perfect Sense, where she played a lovestruck scientist confronting a global pandemic, or a splendid performance as a woman choosing death over a protracted struggle with illness in the otherwise ineffective Euphoria. Even Casino Royale saw her bring a Bond Girl to vibrant life in a way (with respect to the great Diana Rigg) no other woman cast in the series ever has. For the first, and only, time, we understand why Bond would fall for a woman beyond her physical appeal.
Here, she is given a role truly worthy of her immense talents. Tasked as an astronaut who must navigate a complicated family situation, Green breathes life into a role that could have suffered in the hands of a lesser talent. A largely quiet and contemplative performance, the actress is tasked with conveying both the near psychotic dedication required of someone who chooses to go to space, and the compassion of a mother attempted to raise her daughter after a separation. Green's essential glamor is effectively muted by the introspection of her performance – it is chameleon work.
The astronaut drama is so often the realm of fearless white men. While I love The Right Stuff, it set an unrealistic precedent for what we are meant to expect from our depiction of astronauts. Our picture of the astronaut is largely divorced from their humanity: either scions of masculinity or obsessives incapable of normal human interaction such as First Man's Neil Armstrong. Proxima helps shift the balance back – these are people who love their children and carry real world concerns. The film benefits immensely from the tremendous access the crew was given to film at actual European Space Agency facilities. Proxima's aesthetic as Green trains is almost documentarian in approach, and the various training exercises to which she is subjected feel both harrowing and essential.
Proxima does misstep somewhat in its depiction of gendered conflict. While I understand the character is cobbled together from experience of female astronauts interviewed by the filmmakers, the "cowboy astronaut" character played by Matt Dillon feels hopelessly broad. I simply never bought that a character so openly misogynistic and retrograde could successfully mange the politics of selection for a space mission in 2020. As Dillon paints the character, he is nearly frothing at the mouth to make sexist comments without so much as introducing himself to his crewmember. It's a tired depiction from a movie that is so textured otherwise.
The rest of the supporting cast is extremely strong, especially young Zelie Boulant, who manages the difficult child actor route of being cute without feeling cloying, and being intelligent without feeling precocious. Critically, the film is lovely. Winocour and cinematographer Georges Lechaptois manage to create stark, memorable imagery out of potentially bland training facility hallways. Proxima's combination of character drama and quality filmmaking achieves liftoff.
---
Proxima will be released in the US on Digital and VOD on November 6, 2020.
---
JOIN US!
Don't miss our monthly updates with film news, movie-inspired recipes and exclusive content! You'll only hear from us once a month. #nospam