New on Netflix in May 2023: Original Movies & Series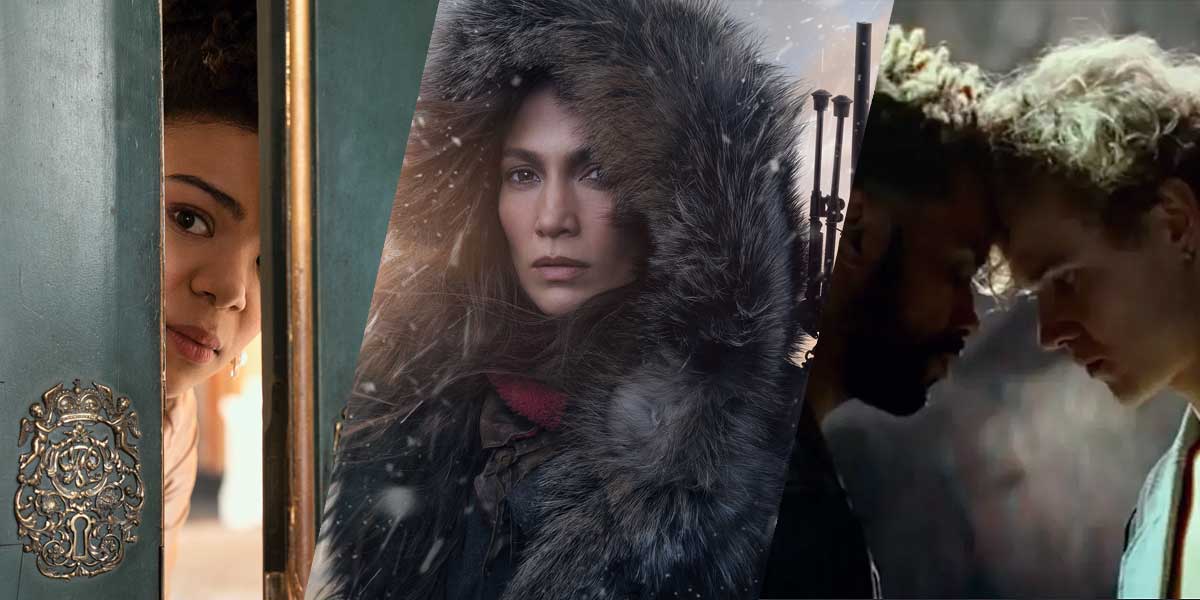 Queen Charlotte: A Bridgerton Story, The Mother, Dance Brothers (Netflix)
May 2023 on Netflix: all the new original movies and series to stream and binge watch this month! From a Bridgerton spin-off to Schwarzenegger's first series and more films!
Many new original series are coming to Netflix in May 2023! What's coming to the streaming service this month? Among the films and shows you should add to your watchlists are a Bridgerton spinoff, a Finnish dance series, a new dystopian show, season 7 of Queer Eye… not to mention sumo wrestlers, teenage matchmakers, and Arnold Schwarzenegger in his first series ever!
From the Jennifer Lopez-starring The Mother to the promising Fubar, here are all the new movies, shows and original series coming to Netflix in May 2023! Find this month's releases below and come back soon for our reviews!
---
NEW ON NETFLIX: MAY 2023 MOVIES
THE MOTHER
Director: Niki Caro
Netflix Release: May 12
Official synopsis: A deadly female assassin comes out of hiding to protect the daughter that she gave up years before, while on the run from dangerous men.
---
ANNA NICOLE SMITH: YOU DON'T KNOW ME
Director: Ursula Macfarlane
Netflix Release: May 16
Official synopsis: From director Ursula Macfarlane (Untouchable) and producer Alexandra Lacey comes an unflinching and humanizing examination of the life, death and secrets of Vickie Lynn Hogan – better known as model and actress Anna Nicole Smith. From her first appearance in Playboy in 1992, Anna Nicole's dizzying ascent was the very essence of the American dream, brought to a tragic halt with her untimely passing in 2007. With access to never-before-seen footage, home movies, and interviews with key figures who have not spoken out until now, Anna Nicole Smith: You Don't Know Me reveals new insights into the story of the quintessential blonde bombshell hardly anyone really knew.
---
VICTIM/SUSPECT
Director: Nancy Schwartzman
Netflix Release: May 23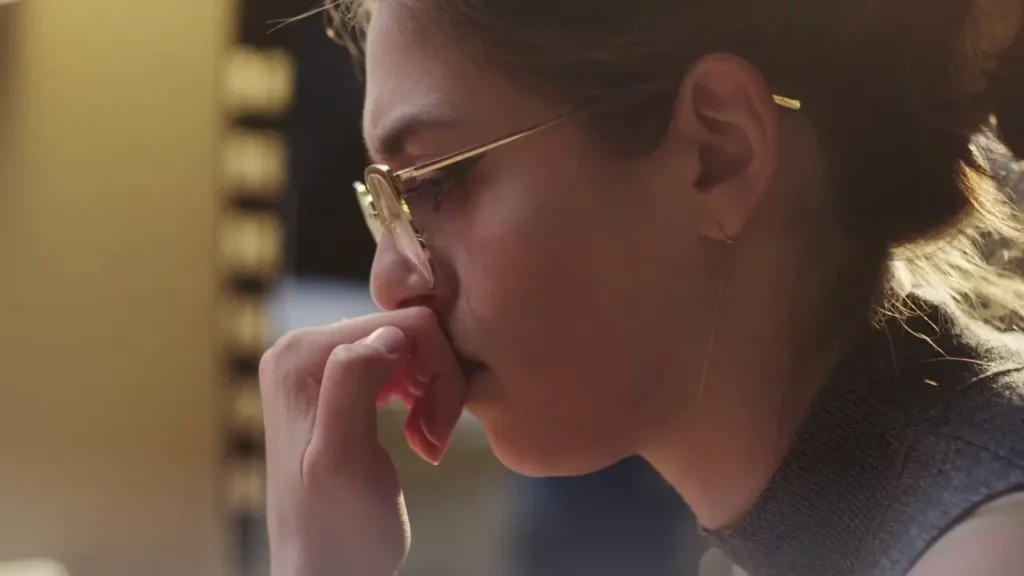 Official synopsis: On her first solo investigation, journalist Rae de Leon travels nationwide to uncover a shocking pattern: Young women tell the police they've been sexually assaulted, but instead of finding justice, they're charged with the crime of making a false report, arrested, and even imprisoned by the system they believed would protect them.
---
BLOOD & GOLD
Director: Peter Thorwarth
Netflix Release: May 26
Official synopsis: Desperate to return home to his daughter in the final days of World War II, a German deserter finds himself caught in a battle against SS troops on a mission to uncover hidden gold.
---
NEW ON NETFLIX: MAY 2023 ORIGINAL SERIES & SHOWS
LOVE VILLAGE
Netflix Release: May 2
Official synopsis: Do you know the difference between the first love and the last? It's this: you always think the first is the last and the last is the first. -Tove Jansson
Singles relocate to a house in the mountains to see if love might transpire in a tranquil and idyllic setting, away from the realities of the world. The aim is for participants to find their everlasting love – by showing their real faces, crying, laughing and quarreling. Would the participant find the last love in life and leave the house and village with the partner? This is a new Japanese dating show from Netflix.
---
THE TAILOR
Netflix Release: May 2
Official synopsis: Terzi tells the story of Peyami, a young and famous tailor who inherited talent and successful business from his grandfather. With the death of his grandfather, Peyami brings his biggest secret to the core of his life in Istanbul and now has to take care of him without a soul finding out the truth. Running away from her abusive relationship with Dimitri, Esvet mysteriously appears in Peyami and Mustafa's lives with her own secrets.
---
JEWISH MATCHMAKING
Netflix Release: May 3
Official synopsis: A new series from the producers of Indian Matchmaking, Jewish Matchmaking features singles in the US and Israel as they turn their dating life over to a top Jewish matchmaker. Will using the traditional practice of shidduchim dating help them find their soulmate in today's world?
---
SANCTUARY
Netflix Release: May 4
Official synopsis: A juvenile delinquent becomes a sumo apprentice and finds himself on a collision course with a voiceless wrestler carrying a secret. A gritty look into the underbelly of professional sumo, a world full of young men with ambitions for money, women, fame, and power. This is the story in sumo ring where there is a sanctuary with a history of more than 1,500 years in Japan's traditional culture and as a religious ceremony.
---
QUEEN CHARLOTTE: A BRIDGERTON STORY
Netflix Release: May 4
Official synopsis: Centered on Queen Charlotte's rise to prominence and power, this Bridgerton-verse prequel tells the story of how the young Queen's marriage to King George sparked both a great love story and a societal shift, creating the world of the Ton inherited by the characters in Bridgerton.
---
DANCE BROTHERS
Netflix Release: May 10
Official synopsis: Dance Brothers centers around the two brothers Roni (Roderick Kabanga) and Sakari (Samuel Kujala), as they struggle to make a living as professional dancers. To help finance their dance dreams they decide to start their own club, which provides income, housing and a training space. Their unique club and impressive dance routines quickly bring them fame. Soon artistic ambitions and personal relationships collide with commercial demands, it's business versus passion. The loyalty and love the brothers have for each other will be tested by the one thing that always united them – dance.
---
ULTRAMAN
Netflix Release: May 11
Official synopsis: Shinjiro (ULTRAMAN) who saw a nightmare begins to realize he can no longer keep his abilities under control and struggles to contain them. His power is unleashed beyond his control, the city is destroyed, and people are hurt. Society begins to call ULTRAMAN a "disaster of mankind" and the hero becomes a target for condemnation. Shinjiro, alone and having lost everything, finds himself in the middle of a maelstrom of fate! In the shadows of the confusion, an ominous alien force moves in secret!
---
BLACK KNIGHT
Creator: Cho Ui-seok
Netflix Release: May 12
Official synopsis: "Oxygen has been delivered." In a world without air, a rebel knight delivers hope. The one hope to overturn the world.
---
QUEER EYE: SEASON 7
Netflix Release: May 12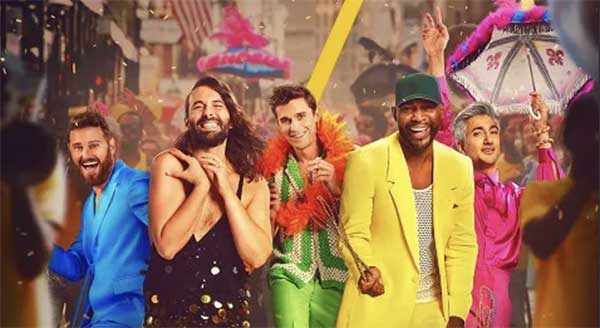 Official synopsis: From beignets to ben-yays! The Emmy® Award-winning Queer Eye is back for a seventh season. Grab your beads and let the good times roll as The Fab Five bring some sparkle and sass to New Orleans and transform the lives of residents who are in need of a fresh start.
---
RHYTHM + FLOW FRANCE
Netflix Release: May 17
Official synopsis: French rappers freestyle, battle and write their way to a game-changing 100,000 euro prize in a music competition series judged by SCH, Shay and Niska.
---
XO, KITTY
Co-showrunners: Jenny Han, Sascha Rothchild
Netflix Release: May 18
Official synopsis: Teen matchmaker Kitty Song Covey thinks she knows everything there is to know about love. But when she moves halfway across the world to reunite with her long-distance boyfriend, she'll soon realize that relationships are a lot more complicated when it's your own heart on the line.
---
SELLING SUNSET: SEASON 6
Netflix Release: May 19
Official synopsis: The stakes and stilettos are as high as they've ever been at the brokerage, as longtime agents make big changes and two new team members bring the heat.
---
THE ULTIMATUM: QUEER LOVE
Netflix Release: May 24
Official synopsis: The Ultimatum universe is expanding to showcase more stories of love, relationships, and the ups and the downs of commitment. In The Ultimatum: Queer Love, five new couples, made up of women and non-binary people, are at a crossroads in their relationship. One partner is ready for marriage, the other may have doubts. An ultimatum is issued. And in just over eight weeks, each couple will either get married, or get out, after they each choose new potential partners in a life-changing opportunity to get a glimpse of two different futures.
---
FUBAR
Creator: Nick Santora
Netflix Release: May 25
Official synopsis: A CIA Operative on the verge of retirement discovers a family secret. Forced to go back into the field for one last job, the series tackles universal family dynamics set against a global backdrop of spies, action and humor.
---
READ ALSO: