Netflix Binge Watching: A Short Guide to Healthy-Snacking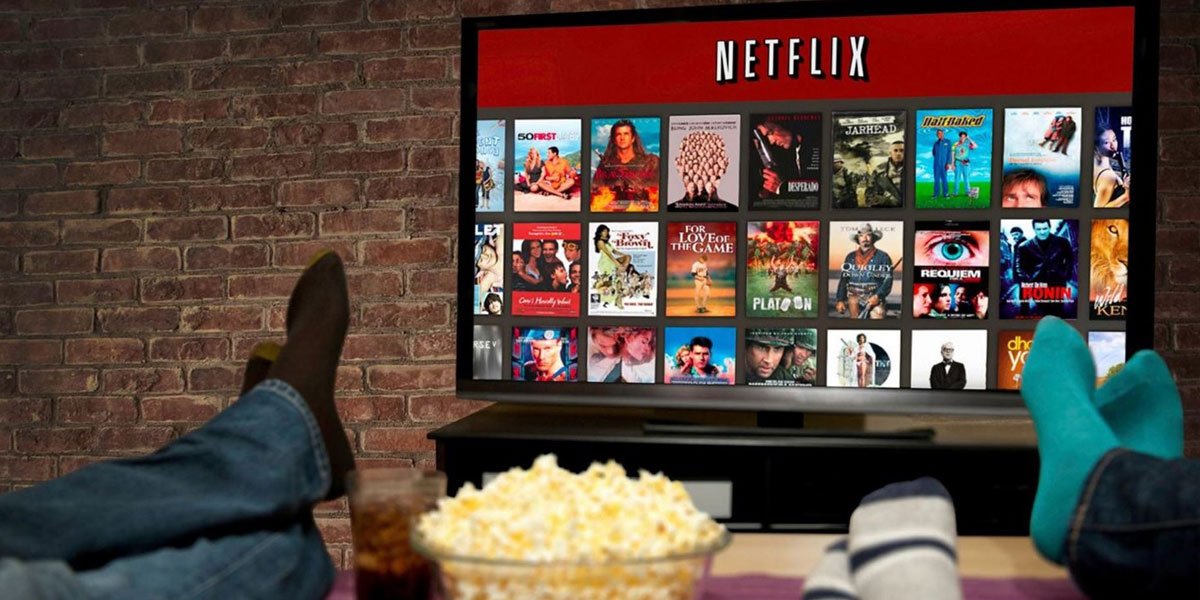 Binge-watching on Netflix (Netflix)
Netflix is, quite literally, on fire. But we can't go on eating popcorn, can we? Here are some fun, healthy cooking tips to keep your mouths busy during your binge sessions.
---
Have you scavenged through snack dept. at your local supermarket already? Online grocery shopping can't satisfy your need for gory nibbling-delightfulness anymore? Don't panic. Keep calm and read this article, where you'll find three deliciously easy recipes to liven up your TV-viewing routine and quench your post-Easter pangs of guilt. Tailor-paired to your favourite binge-watching of the moment.

---

1. ROASTED SPICY CHICKPEAS
NETFLIX SHOW TO EAT IT WITH:
MONEY HEIST 4 (LA CASA DE PAPEL)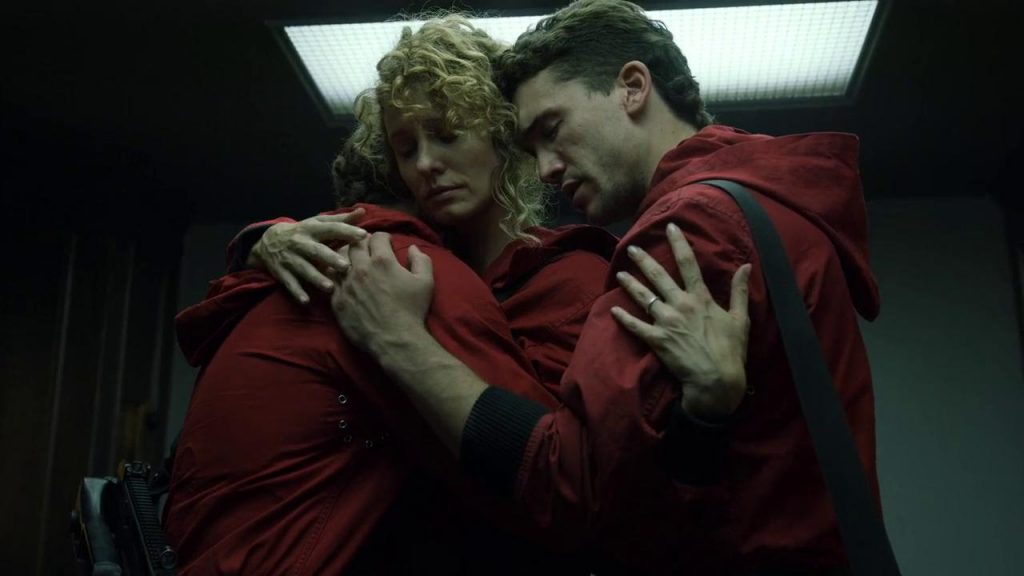 Let's keep this short and simple and let's get hold of a couple of cans of pre-boiled chickpeas. Drain them, and quickly wash them under running water. Pre-heat your oven at 160°C (if convection) or 180°C (if conventional). Move the chickpeas into a bowl. Add salt, pepper, either smoked or mild paprika to taste and a handful of sesame seeds or chopped nuts of choice – I wouldn't recommend walnuts though. Add a sprinkling of sesame oil or extra-virgin olive oil. Mix it all well up with your hands, spread your chickpeas evenly out on a baking tray lined with baking paper and shove it into your oven for roughly 15 minutes – keep a close eye on the guys so that they won't burn! Once cooked and crunchy, remove from the oven, let them cool down a wee bit, and enjoy!
Watch Money Heist 4 (La Casa de Papel) here!
---

2. HUMMUS
NETFLIX SHOW TO EAT IT WITH:
UNORTHODOX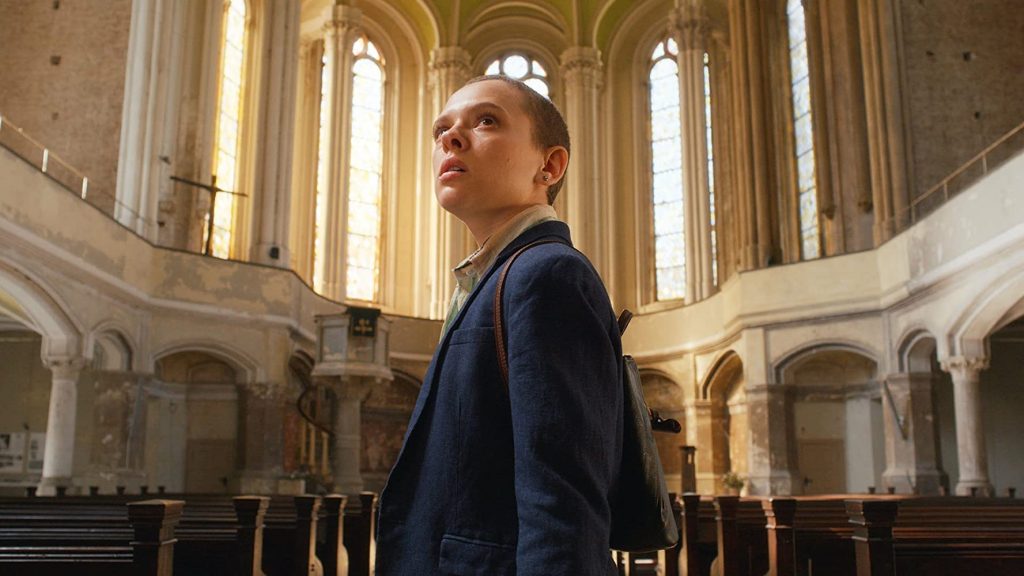 If you're in the mood for a smoother and nutritious guilty pleasure, you'll fall in love with hummus at first bite. Again, drain a can of pre-boiled chickpeas – you might want to up your game to two cans if you feel like you're starving or if you just want to save some creamy pleasure for days and nights to come. Grab your blender – I'm ever so sorry, you'll have to use a blender to attain the most perfect hummus in the world – and put your drained-and-washed chickpeas into it. Squeeze lemon juice to taste and add it to the chickpeas. Add a naked garlic clove, salt and pepper. Now it's time for our secret ingredient: tahina or tahini (sesame paste). One to two spoonfuls of it should suffice. You can also add some raw or toasted sesame seed for an additional bit of crunchiness. Blend it all together with one or two teaspoons of neutral vegetable oil and serve your refreshing hummus with fresh parsley, paprika and a sprinkle of extra-virgin olive oil. Perfect dip for raw veggies or Naughty Nachos™.
Watch Unorthodox here!
---

3. KING KALE
NETFLIX SHOW TO EAT IT WITH:
TIGER KING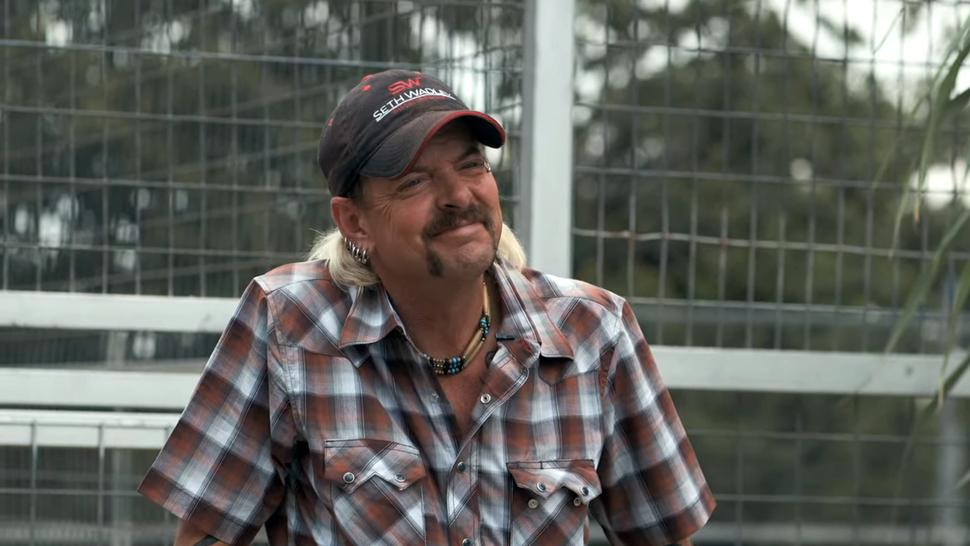 I know what you're thinking. Kale's just the latest food-trend among mindfulness-obsessed yoga addicted. And it might as well be. But let's just bust some myths here, shall we? In fact, it might be irrelevant to you whether kale's actually a superfood or not – but you'll sure be interested in its amazing taste and its high content in fibre. So, even if you're no advocate for a greens-based diet, trust me and try out this ultimate snaking treat. Because today, we're talking kale chips. Pre-eminent first step: buy some kale. Step #2: wash your kale and make sure all the water's gone from its leaves. Discard any stringier parts that there might still be. Put your kale in a square / rectangular baking pan. Salt and pepper up to taste. Drip a little extra-virgin olive oil on top, and basically that's it! Feel free to add any ingredient of choice and slow-bake your kale in a pre-heated oven at 140°-150°C (if convection) or 160°C (if conventional). Pay close attention to your kale: all the liquids must evaporate but the leaves shouldn't get burnt and bitter by any means. Your crispy, yummy kale chips are ready to go! Who needs packed crisps anymore, am I right?
Watch Tiger King here!
---
DON'T MISS OUR NEXT RECIPE!
Elisa's next recipe will be Twin Peaks's Cherry Pie! Don't miss it and subscribe to our monthly updates with film news, movie-inspired recipes and exclusive content! You'll only hear from us once a month. #nospam