5 Shows that Tackle Mental Health (& Get It Right)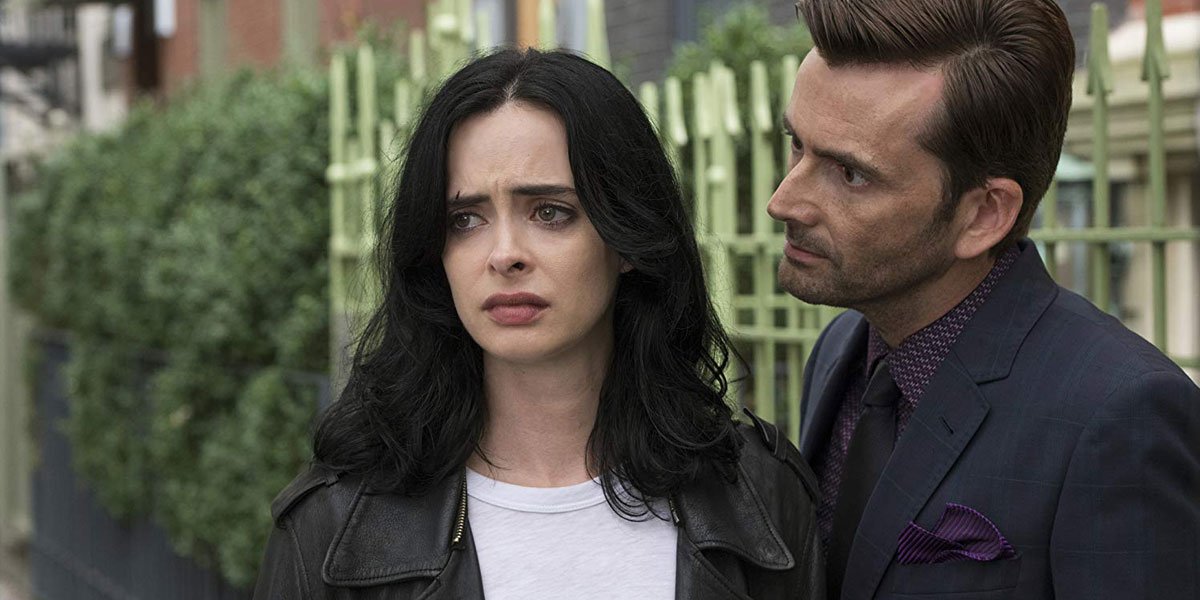 David Tennant and Krysten Ritter in Jessica Jones (David Giesbrecht/Netflix)
We are much more aware of mental health than we used to be, and so is the entertainment industry. Here are 5 TV shows that tackle the subject and get it right.
---
Terrible portrayals of mental health in cinema and TV are still being shown. People with mental health-related issues are still misunderstood, misrepresented and often confined to villain roles. Last year we assisted to the 13 Reasons Why phenomenon, in which the main character's suicide was not only attributed to others, but, to an extent, even "romanticised" – but there are less obvious cases too. Benedict Cumberbatch's Sherlock is undoubtedly one of the most fascinating characters on TV. Is he a genius? Definitely. Is he a "high-functioning sociopath?" Probably not.
But, even if mental health is often misrepresented in the media, there are some shows that are actually starting to get it right. Think about BoJack Horseman, Mr Robot, This is Us, Shameless, Lady Dynamite. And, again, You're the Worst, Mindhunter, Hannibal, Crazy Ex-Girlfriend, The Sopranos, In Treatment. Things are starting to change, and here's some proof: let's take a look at 5 TV shows that tackled mental health and got it right.
---
5. LEGION
2017
Creator: Noah Hawley
with Dan Stevens, Rachel Keller, Bill Irwin, Aubrey Plaza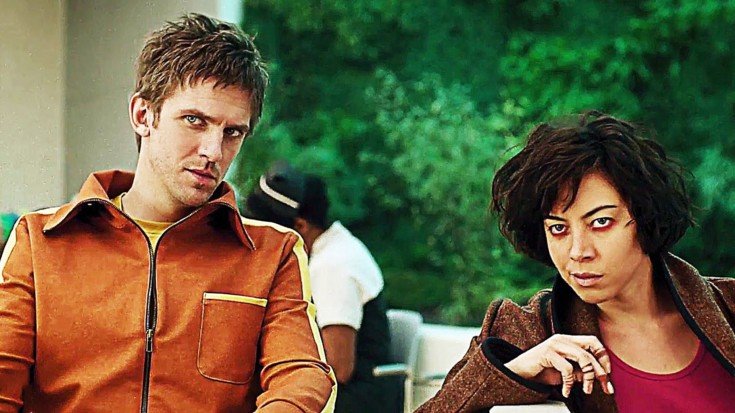 Legion is not an easy TV show to watch. It's confusing at best, and it requires your full attention all the time. You won't always understand what's going on – in fact, you hardly ever will, at the beginning. But it's also fascinating, and it originates from a simple and yet really effective premise: what would mental illness look like if it affected the brain of a very powerful mutant? Legion deals with mental health in a subtler way than the other shows on this list, but the result is engaging and meaningful, and one that you'll never forget.
---
4. NASHVILLE​
2012 – 2018
Creator: Callie Khouri
with Hayden Panettiere, Clare Bowen, Charles Esten, Connie Britton, Chris Carmack, Sam Palladio, Jonathan Jackson, Lennon and Maisy Stella
Nashville is a surprising show. It follows a group of musicians and singers as they face a series of challenges in their personal and professional liife. While most of the show focuses on writing music and building relationships, it also has those surprising twists and truly unforgettable moments that really make you think. And, in terms of its approach to mental illness, it is also very realistic. Juliette Barnes's struggle with postpartum depression reflects Hayden Panettiere's own experience: it is a truly realistic portrayal that challenges misconceptions about an often misunderstood disorder that really takes its toll not only on those who experience it, but on those around them too.
Nashville doesn't shy away from approaching delicate subjects, such as loss, pain, violence, abuse, neglect and trauma. Scarlett O'Connor (Clare Bowen), Deacon Claybourne (Charles Esten), Rayna James (Connie Britton) and Will Lexington (Chris Carmack) are among those characters that can move you, inspire you and leave you heartbroken – all at the same time. Because Nashville's strength resides not just in what happens in it, but in how it happens. The story matters, but it's the way its characters evolve that really makes the difference. You learn from them, you grow with them, you get attached to them. Just like a well-written country song, Nashville is raw, honest and fresh.
---
3. GREY'S ANATOMY
2005,-
Creator: Shonda Rhimes
with Ellen Pompeo, Chandra Wilson, Patrick Dempsey, Kevin McKidd, James Pickens Jr. , Sandra Oh, Justin Chambers, Jesse Williams, Camilla Luddington, Caterina Scorsone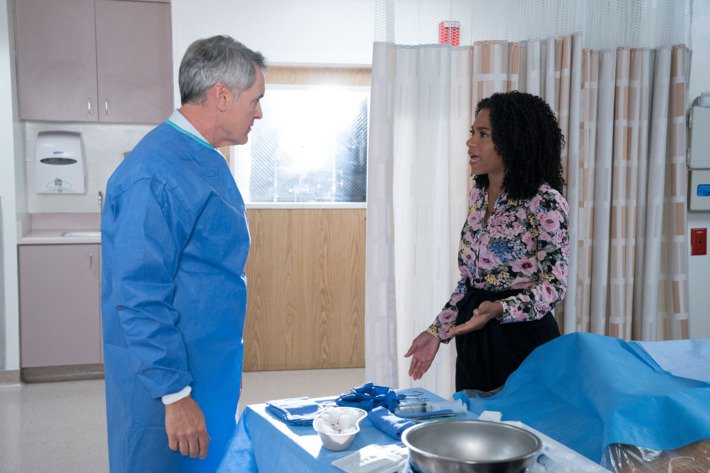 Over 10 years have passed since Grey's Anatomy's premiere in 2005, and the show is not only still being aired (we are currently on Season 14), but it has become one of the longest-running drama shows – and the second longest-running medical drama – on television. Shonda Rhimes is not a stranger to successful tv series, all of which tend to focus on strong female characters establishing bonds and overcoming difficulties. And, be it gladiators "handling" situations or surgeons saving lives, Shonda's characters have us all enthralled.
What is it about "Shondaland" that speaks to its audience so well? Some say it's the well written dialogue. After all, who hasn't ever reminded themselves to "be a shark" and not "apologize for it"? And who hasn't ever wanted to say "Screw beautiful, I'm brilliant! If you want to appease me, compliment my brain!" Not only is Shonda's dialogue beautifully phrased, but it's powerful, liberating, and it give names to concepts we are all familiar with but didn't even know what to call until she introduced them, like "having a person", or "putting on the white hat". And it's not just that: Shonda's characters are not perfect. They are flawed, they make bad choices and they sometimes struggle to do what's right. But they are real, relatable, as human as can be, and that's why we love them anyway.
As can be expected from a medical drama, all sorts of trauma happen in Grey's Anatomy. Violence, accidents, shootings, abuse, addiction… you name it. But the show is also not afraid to challenge mental health misconceptions and stigma in depth, allowing its characters to be lost and vulnerable. Most of you will remember the episode about a homeless teenager with schizophrenia, that received a lot of praise for showing not only the disorder itself, but also how it can be dealt with. Owen (Kevin McKidd)'s battle with PTSD has been another turning point in the show, and its writers received a lot of praise for the way they were able to approach such a difficult subject in a relatable way. Also speaking of trauma, the 302nd episode of the show, titled "1-800-799-7233" (after the National Domestic Abuse Hotline number), focused on the effects of domestic violence on Jo Wilson (Camilla Luddington).
See Also

And then came "(Don't fear) The Reaper" (Season 14 Episode 11), a personal favourite of mine. The episode starts with Miranda Bailey (Chandra Wilson) showing symptoms of a heart attack, but then changes its focus on the character's struggle to be heard without being judged for her Obsessive-Compulsive Disorder: not only it turns out to be one of the most accurate portrayals of OCD on television, but is also a very powerful commentary on our society. To put it in Bailey's words, OCD is not her story, "it's just one piece."
---
2. JESSICA JONES
2015 – 2019
Creator: Melissa Rosenberg
with Krysten Ritter, David Tennant, Rachael Taylor, Eka Darville, Carrie-Anne Moss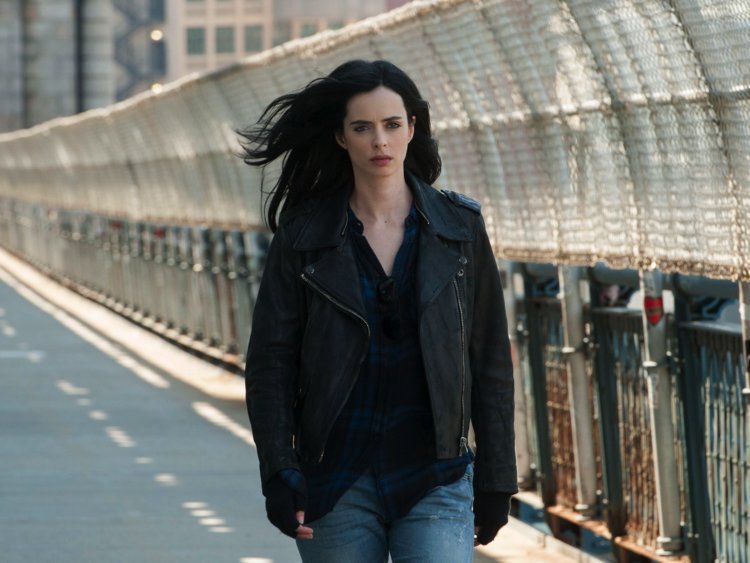 Jessica Jones gives us what is without a doubt one of the most interesting and compelling heroines on television. Not only does she defy all stereotypes of how a "hero" is supposed to behave, as it is obious from the very first episodes that she's an extremely flawed and damaged character, but it is exactly what would appear to be a weakness that gives her the strength to be a better hero. In fact, Jessica (Krysten Ritter) is not only a heroine, but also a victim. Her history of abuse is explored in detail in both seasons of the show, as she is forced to re-live her past and experiences flashbacks and visions. We see her at her worst, as she makes bad decisions, refuses to accept anyone's help and drowns her problems in alcohol. But we also see her at her best, as she embraces her vulnerability and uses her (physical and, most of all, emotional) strength to save the day.
---
1. HOMELAND
2011 – 2019
Creators: Alex Gansa, Howard Gordon
with Claire Danes, Damian Lewis, Mandy Patinkin , Rupert Friend, F. Murray Abraham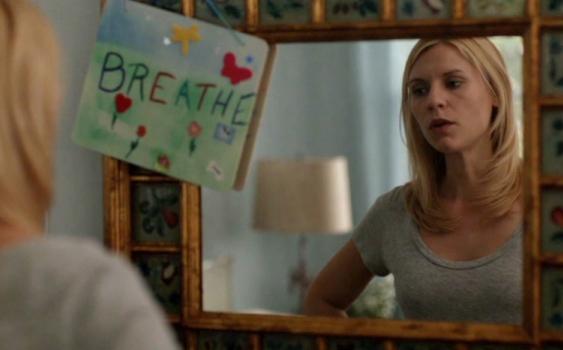 Although Clare Danes' portrayal of a certain CIA agent with bipolar disorder has received its fair share of criticism over the years, her Carrie Mathison is undeniably one of the most compelling and realistic characters that have ever been written for television. Homeland gives us an exciting storyline that is as complicated as it is full of cliffhangers, and that leaves us plotting theories every week while we wait to find out what's going to happen next. And Carrie Mathison is exactly the heroine this captivating show needed. Carrie is constantly struggling to preserve the balance she needs in her life. She is a genius and a force of nature, but she can also be unpredictable, and she sometimes finds herself doubting her own perceptions and lacking control on her own life. This heroine is a very complex character who has to live with bipolar disorder, a condition that not a great deal of people are familiar with, and yet her strong will and her awareness of her own weakness make it easier for the audience to relate with her, all while showing us just how debilitating it can be when she hits rock bottom.
---