And so, this is BoJack – Horseman, obviously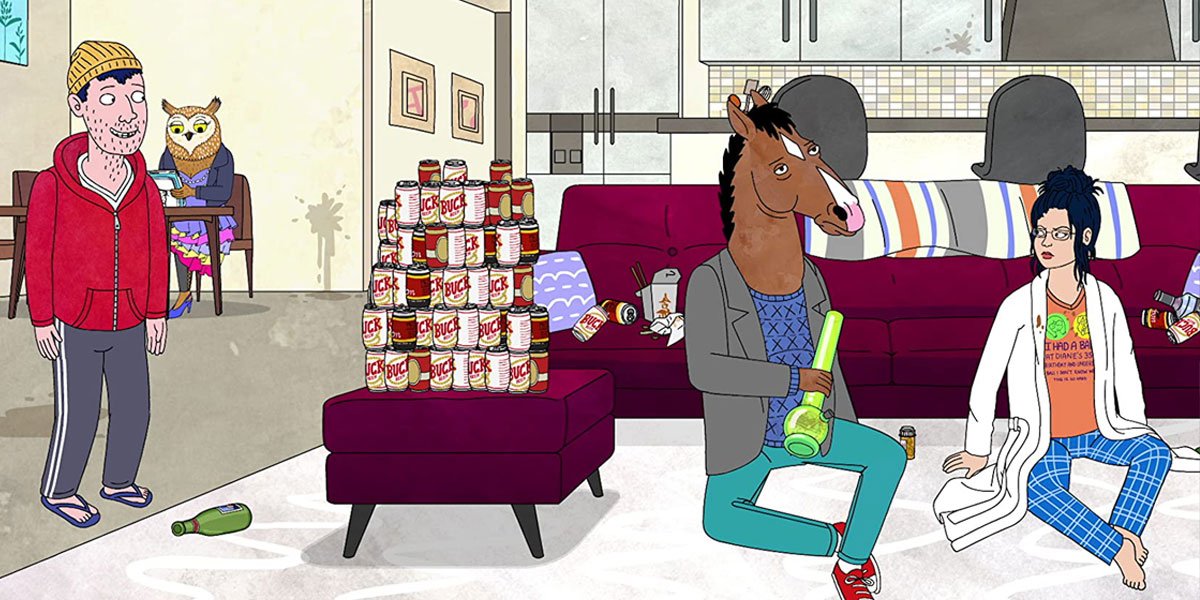 BoJack Horseman (Netflix)
BoJack Horseman has left us for good. Join us in mourning as we write the perfect Horseman-style epitaph for the most beloved – and hated – hero of our times.
---
It's a matter of fact that Netflix's BoJack Horseman is one of the greatest TV shows ever made – don't even try to take that as a joke, I'm serious. From consummated screenwriting skills to superb narrative techniques connecting through the Olympus of comedy – which is to say, of tragedy – Raphael Bob-Waksberg's creative team have been flying as high as Icarus since 2014. But, unlike Daedalus's reckless son, the BoJack squad never got their wings melted away by the sun. Now that 6 glorious years have elapsed, the bells of wrap-up have tolled. We surely never thought we'd be ready for this.
Unless we hold quite top-of-hierarchy positions at Netflix US or qualify as Bob-Waksberg's privy council, it's unlikely we'll ever get to pin down the reason why the most elatingly depressed show of our times was cut at the peak of its success. Mark my words: conspiracy theories are always great fun – but dreadfully time-consuming as well. So what I'd like to do is try to leave both celebrative high-brow criticism and snippy queue-at-McDrive talk aside and set up a leisurely so-very-5-o'clock-tea conversation about the show that made it all. It made us laugh, it made us cry. It made us blush, and fear our own nature. It made us enamoured with its cursed hero – while also making us realise we'd hate to have the displeasure to know anyone like him.
As badly as I want to talk about it, though, I don't really know where to start. So I'll try and ask myself a silly question: why did I love BoJack so much? I know, that was an easy one. Please don't laugh, and bear with me.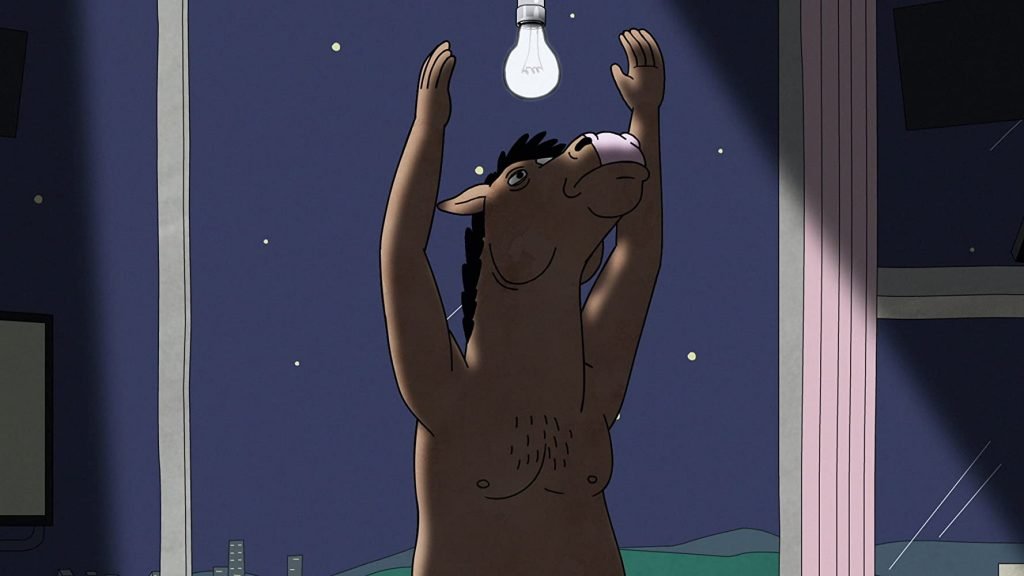 I loved BoJack because each and every one of its characters reminded me of someone I knew – and let me tell you, those were pretty accurate renderings indeed. I loved BoJack because it had the guts to discuss inconvenient topics at inconvenient times. I loved BoJack because it never pretended a happy end was coming. I loved BoJack because it never promised a happy ending was not coming. I loved BoJack because it was perfectly attuned to my misanthropic mood at the end of a studying and running and working out and cooking day. I loved BoJack because it made absolutely no sense to have animals having hands instead of paws, claws, or hoofs. But it worked, and I'm still waiting for Warner Brothers to announce the release date of Secretariat The Movie – Complete and Unabridged. Why, Warner? Well, they did create The Looney Tunes, didn't they?
Truth is, I feel like I've developed some sort of friend complex towards Bob-Waksberg's show, and by this I mean that annoying, screeching mosquito which goes around in circles in your brain and deadens your critical wits. But I'm not ashamed of it. BoJack Horseman was indeed a good friend to me, and one should always be loyal to friends. Therefore, in writing this epitaph I rest the palm of my hand on my heart and I swear: he was a good horse. A horse that couldn't have hurt a fly. He had a great personality, but was never given the chance to show it to the world. Though he had a heart of gold, he was no Scrooge, so no dubious ghost came to visit him on Christmas Eve. Yes, a very fine horse he was.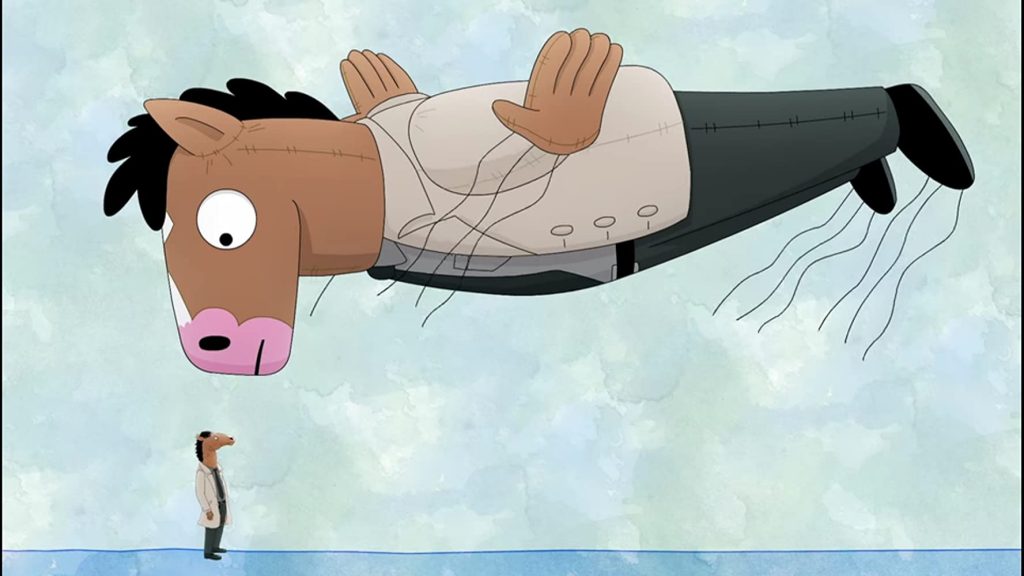 But now, alas, it's time to part. I like to imagine that, right now, BoJack's spirit is whispering bed-time stories to the clouds above my head. I like to imagine him throwing the greatest party ever in his HollywooB house to celebrate his release from the prison of our screens. In this scenario, he's sitting alone in the star-lit darkness, sipping tea from a porcelain cup and holding his beloved mother's hand as they laugh their stomachs flat over loop videos of our reactions to a very famous TV show from the '90s called BoJack Horseman. And this gives me peace. I'm ready to go. In the end, you know…I was a good horse too.
---
BoJack Horseman now streaming on Netflix.
---
WATCH BOJACK HORSEMAN:
---
JOIN US!
Be among the first to receive our monthly updates with film news, movie-inspired recipes and exclusive content! You'll only hear from us once a month. #nospam