Loki Season 1 Episode 6 Review
Sylvie (Sophia Di Martino) and Loki (Tom Hiddleston) in Episode 6 of Marvel Studios' LOKI, exclusively on Disney+. (© Marvel Studios 2021.)
In Season 1 Episode 6, Loki and Sylvie come face to face with the TVA's puppet master and decide on the fate of the universe, laying the groundwork for the future of the MCU.
---
The following review contains spoilers for Episode 6 of Loki.
Since last month's spectacular Season 1 Premiere, Loki has gotten us used to expect the unexpected. In five episodes alone, not only did director Kate Herron (Sex Education) and screenwriter/series creator Michael Waldron (Rick and Morty) absolutely nail the balance between silly and meaningful. We are now at episode 6, and the show has been consistently absorbing and enthralling. But they also turned one of the most underdeveloped characters of the MCU into a fully fledged figure with serious hero potential, all while introducing us to an entirely believable, completely new universe with its own set of heroes, villains, and groundbreaking revelations.
In the week leading up to the Finale, fans took over the internet sharing their theories on the fate of our favourite variants, and their predictions involved anything from jet skis, alligators and infinity stones to an all-powerful Loki as the TVA's puppet master. And, though some comic book fans might have guessed a few of the revelations unveiled in the episode, it should come as no surprise that Season 1 Episode 6 subverted our expectations with even more unexpected twists, emotional moments, and one of the best cliffhangers in the history of the MCU.
Last week, we left Loki (Tom Hiddleston) and Sylvie (Sophia Di Martino) in The Void, where they enchanted a time-eating "guard dog" with the help of other Loki variants, and opened up a passage in the clouds leading to the somewhat "His Dark Materials"-reminiscent home of the head of the TVA. In Season 1 Episode 6, our heroes finally reach the "Citadel at the End of Time", which is really more of a rock in the sky floating in the middle of a circular timeline, with a wonderfully gothic mansion towering over it, and finally come face to face with "He Who Remains" (Jonathan Majors, of Lovecraft Country) – the villain we've been waiting to meet pretty much since the show began.
Only, he's not really a villain, or, rather, he's not the villain we should be worrying about. In the best Wizard of Oz tradition, our antihero is simply a man, and he's certainly made some unpopular choices in the past, starting from the decision to deprive humanity of free will by controlling the flow of time. But He Who Remains is not really the mighty being who "created all and controls all" that Miss Minutes (Tara Strong) describes: he's more of a lesser of two evils, who had to take extreme measures to prevent the world from burning, and who has now decided to leave his own fate, and the fate of the universe, in the hands of none other than Loki and Sylvie.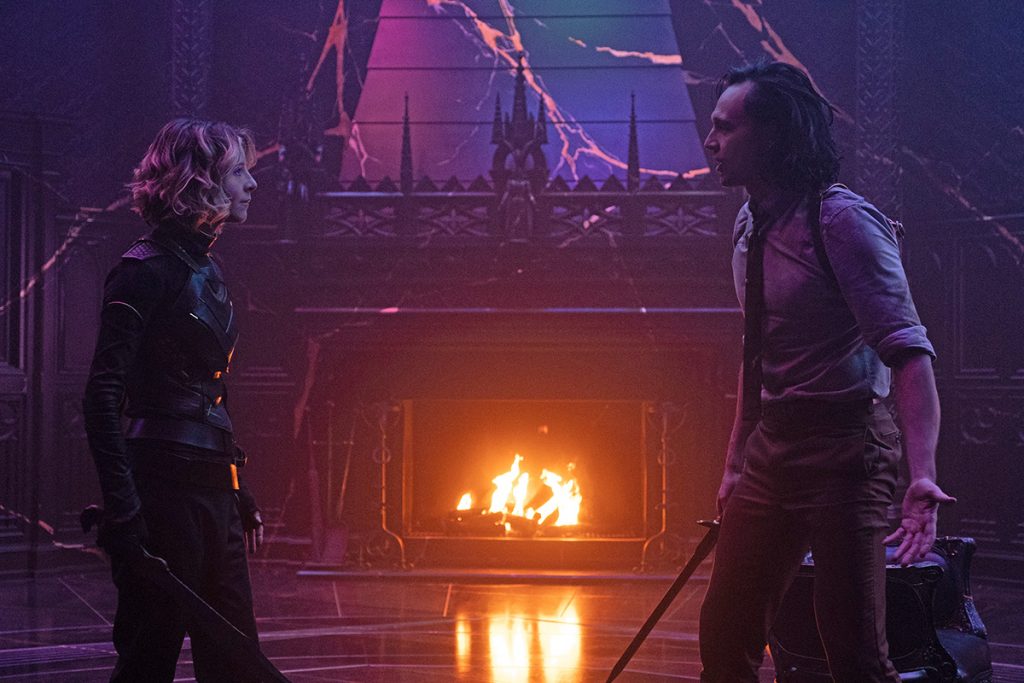 Though the eccentric, apple-eating character is only ever referred to as He Who Remains in the series, graphic novel fans know him as Kang The Conqueror, a time-travelling entity who fights the Avengers many times in the comics. As the character himself explains in the episode, he comes from the 31st Century, and he used to be a scientist. One day, he discovered that multiple universes existed, stacked on top of one another, and made contact with a series of variants of himself, who helped each other explore their respective worlds in a climate of "narcissistic, self-congratulatory peace" which eventually led to the multiversal war we learned about in the premiere. But the TVA didn't put an end to the war: Kang did, by experimenting on time-eating creature Alioth and weaponising it, ultimately isolating his own timeline so as to prevent Kang's evil variants from accessing his world again.
It's a dictatorship that Kang calls "cosmic harmony", and, in a way, he's right: as he puts it, "without the TVA, everything burns." But it's also a decision that deprives humanity of free will, starting from the many TVA employees who have only just found out that they're variants. Loki and Sylvie have a difficult choice ahead of them, having been asked by Kang to replace him and "run the thing," as they need to decide between killing the dictator, and letting potentially bigger evils in, or going along with Kang's plan but becoming dictators in the process. Back at the TVA's headquarters, Mobius (Owen Wilson) and Ravonna (Gugu Mbatha-Raw) also discuss issues of free will as they face another difficult choice, pondering the question of whether the TVA is a dictatorship or a "necessary lie," and arguing on whether or not chaos can, and should, be endured in exchange for freedom.
Just like Ravonna and Mobius, Loki and Sylvie find themselves in disagreement with one another, and this leads to a series of unexpected developments, from a twist you won't see coming to a highly emotional scene that further defines their relationship, and opens up many questions on their future. It also highlights, once again, how much Loki has changed, showing us that he's no longer the God of Mischief who enjoys causing chaos and strives for power, but someone who feels deeply and cares for others, who's no longer afraid to show his vulnerabilities, and who's even stronger because of it. Just like Kang says, "you can't get to the end until you've been changed by the journey," and Loki's journey has made him confront his trust issues and come to terms with his painful past, ultimately enabling him to change his own narrative. Though her abilities surpass Loki's in many ways, Sylvie doesn't have this same level of awareness and trust yet, which leaves us with much to hope for in the future for both characters.
See Also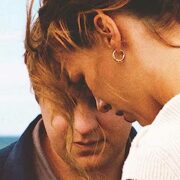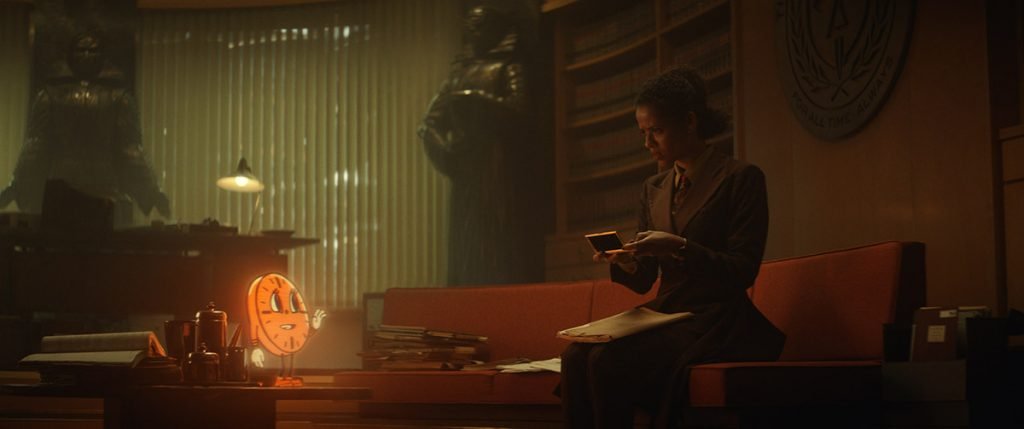 At the end of the episode, we leave the two Lokis facing two very different crises whose origins lie in the same event: their timeline is no longer isolated from the others, and this means that Kang's evil variants can enter and destroy their universe. But the genius of Season 1 Episode 6 's cliffhanger (and I won't go into details, as I don't want to spoil it for you) lies in the fact that it leaves both Sylvie and Loki stuck in unfamiliar, inhospitable places, fighting against the same villain in different universes and with no allies to rely on. At the same time, this also enables the show not to give us any clues on Mobius, Ravonna and Hunter B-15's (Wunmi Mosaku) whereabouts, paving the way for many more twists in Season 2.
But the real surprises await us in Marvel's Phase 4, which began with Black Widow this month and will continue with Doctor Strange in the Multiverse of Madness (also co-written by Loki's Michael Waldron) in March 2022, which will also take place on multiple universes and where Loki will make an appearance. One of the main characters of the film will be Wanda Maximoff (Elizabeth Olsen), whom we left listening to her kids' cries for help in WandaVision's finale's post-credits scene: if the twins are, indeed, still alive, it's a possibility that they're also stuck somewhere in the multiverse. Kang The Conqueror has also been confirmed as one of the characters appearing in Ant-Man and The Wasp: Quantumania, which means that we'll probably find out more about He Who Remains in February 2023, when the film is released.
As we wait to reunite with our favourite variants next year, Season 1 leaves us with a thrilling, surprising finale that sees a very emotional Loki come to terms with his past and rewrite his future. The meeting at the Citadel at the End of Time didn't go exactly as he hoped, leaving him, once again, with an unfamiliar situation to overcome (or, rather, survive) and a whole lot of feelings to process, but the episode's opening sequence reminds us that "grief" is nothing other than "love persevering," and, at the end of his first quest, the God of Mischief certainly fits that definition. Thanks to its excellent characterisation, narrative development and world-building, a thoroughly surprising story that allows for moments of irony, fun, absurdity and genuine emotion, and a career-defining performance from Tom Hiddleston, Loki confirms itself as Marvel's best series to date, and we can't wait to embark on another adventure in Season 2.
---
Loki 's Season 1 Episode 6, "For All Time. Always", is now available to watch on Disney Plus.