Loki Season 1 Episode 4 Review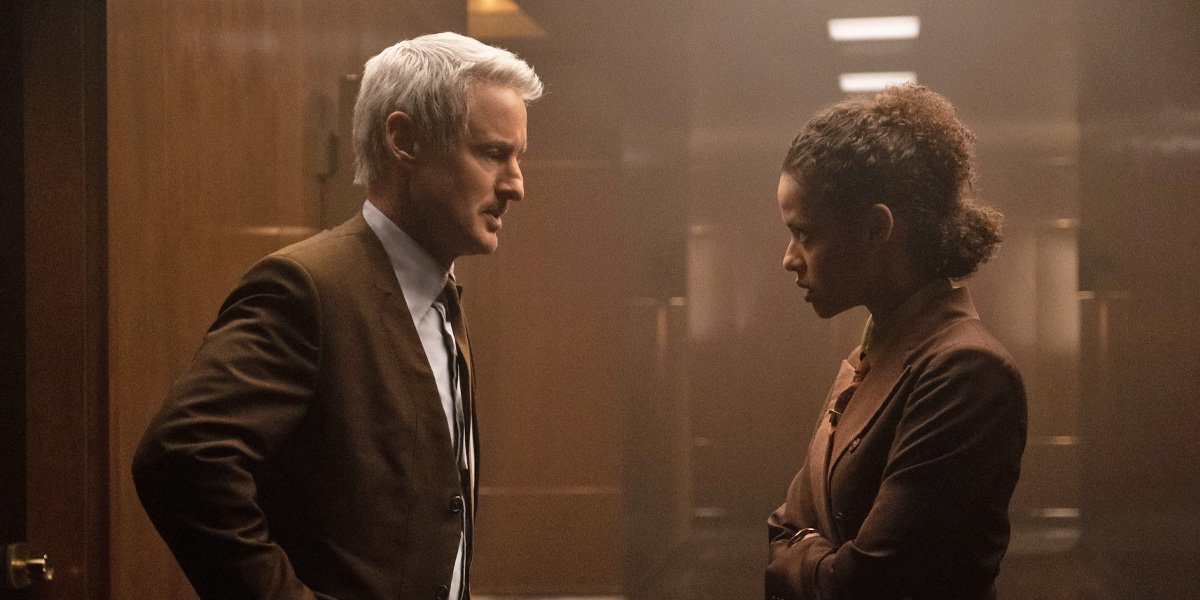 Mobius (Owen Wilson) and Ravonna (Gugu Mbatha-Raw) in in Episode 4 of Marvel Studios' LOKI, exclusively on Disney+. (© Marvel Studios 2021.)
In Season 1 Episode 4, Loki and Sylvie evolve from survivors to saviours, rewriting their own narrative and leaving us wondering about the show's real heroes and villains.
---
The following review contains spoilers for Season 1 Episode 4 of Loki.
Season 1 Episode 4 might be Loki 's most static episode, but it's also the most shocking, unpredictable chapter of the beloved Marvel series we've seen so far. If most of "The Nexus Event"'s action takes place within the TVA headquarters and consists of characters having conversations with one another, the episode also gives us enough revelations about their past to make us question everyone's motives and purposes, and enough unexpected, unbelievable twists to leave us absolutely speechless, wondering not only about the identity of Loki 's real heroes, but also about their fate.

Last week, we left Loki (Tom Hiddleston) and Sylvie (Sophia Di Martino) dealing with the universe's worst apocalypse, and cheering to "the end of the world" as they got ready to face almost certain death. This week, our Variants are exactly where we left them, but the show takes a little detour before taking us to Lamentis. And so, we get to see a young Sylvie (Cailey Fleming, of Star Wars: Episode VII – The Force Awakens) who was kidnapped by the TVA when she was a child, in Asgard, and deprived of her right to exist, doomed to take refuge within "the ends of a thousand worlds" in order to avoid being a constant source of Nexus events. We also find out what Agent Mobius (Owen Wilson) has been up to while Loki and Sylvie were fighting for their lives on Lamentis, which pretty much consists of being rejected by his collegue Ravonna (Gugu Mbatha-Raw) every time he suggested doing anything other than finding the variants.
But something else has been happening at the TVA: thanks to Sylvie's enchantment skills, some of the officers have started to gain access to a series of memories from their very real, forgotten pasts, and they've started to ask questions about them. Hunter C-20 (Sasha Lane, of American Honey) pays a high price for her newfound knowledge, and Mobius is given vague answers when he tries to enquire about her mental state, which prompts him to question the authenticity of the information he's been receiving. Until Loki and Sylvie return, doing what they do best by "surviving" yet another deadly event, and Mobius' world is turned upside down.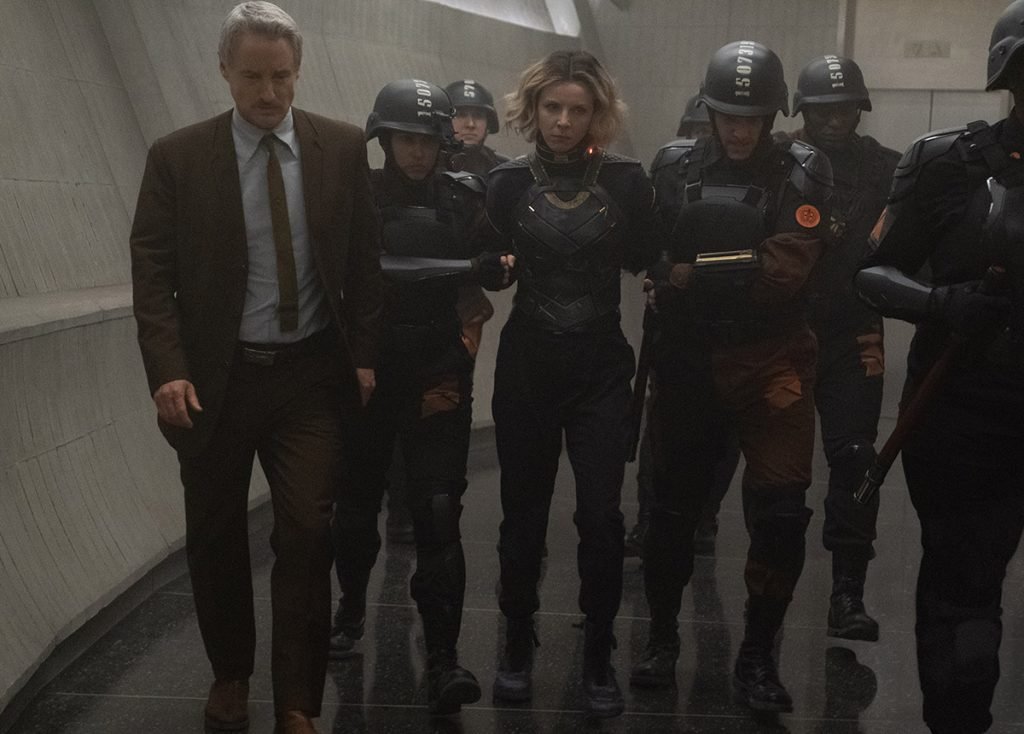 What happens next partly reflects our expectations for this episode. Loki and Sylvie are taken prisoners, and Mobius is once again put on Loki duty, which calls for more of that Mobius/Loki banter we missed in Season 1 Episode 3 of Loki, as well as some wonderful TVA absurdity involving time loops and unwanted memories from the past, which also give Loki much-needed screentime on his own. As we expected, both "orphan demigods" are treated with hostility by everyone except for Mobius, even more so when Loki manages to tell his former mentor that his employer has been lying to him, in an epic, powerful moment that immediately has us rooting for him.
But then, something unexpected happens. Not only does Mobius believe him, but he's profoundly changed by the discovery that he used to have that very same "past, family, and life" he's been desperately longing for his entire life. And so, the roles are suddenly reversed, and Loki goes from survivor to saviour, by providing the agent with the knowledge he lacked, and rescuing him from the oppressive system that has erased his very identity.
But that's not all. Episode 4 isn't just a return to the philosophical discussions about destiny and the dystopian scenarios of Loki 's first chapter, but it's also a thoroughly surprising episode that sees other characters—not only Mbatha-Raw's Ravonna, but also Wunmi Mosaku's (Lovecraft Country) Hunter B-15—make choices that will have enormous consequences on our heroes. Not only that, but Mobius, Loki and Sylvie finally team up in this episode, only to be separated once again by an utterly unexpected, shocking turn of events. While some of "The Nexus Event"'s twists are not entirely unforeseen, like a Wizard of Oz-reminiscent connection that becomes apparent when our heroes finally confront the Time Keepers, there are also events that might be game-changing for the rest of the series, and, if you've seen the episode, you know what I'm referring to.
See Also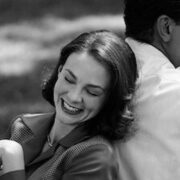 But Episode 4 also teaches us that "what makes a Loki a Loki" isn't that they're destined to lose, but that, while they "may lose, sometimes painfully", they survive. "The Nexus Event" isn't just about twists and revelations, but it's also about enabling Loki and Sylvie to grow together, by giving each other the love and support they've been craving for their entire lives, and becoming stronger, saner, and "even someone good" as a result. There's a whole lot of emotion in this episode, such as the warmth that comes from newfound connections, or the pain and sorrow of someone who loses that one person who understood them, and cared for them. If Tom Hiddleston is, once again, exceptional at peeling off all the layers of a God of Mischief who's way more complex than we thought, so is the rest of Loki's cast, from Owen Wilson, Sophia Di Martino and Wunmi Mosaku, who enable us to see their characters' significant evolution in the show, to the superb Gugu Mbatha-Raw, who finally gets to shine as a character who demands our attention in every scene she's in, even more so considering that we haven't quite figured her out yet.
So, how many of our beloved characters have actually been pruned in Episode 4? And, if the Time Keepers were not exactly the all-powerful beings we expected them to be, who created the TVA? There are only two episodes of the series left to watch, and, though we've definitely gotten some answers in the first four, there's still much to discover about Loki, Sylvie, the variants, and the TVA, not to mention the future of the universe. Judging by a revelatory end credits scene that opens up a million of possibilities, and knowing screenwriter/series creator Michael Waldron (Rick and Morty) and director Kate Herron (Sex Education), it's safe to assume that anything can happen in Loki 's final chapters.
---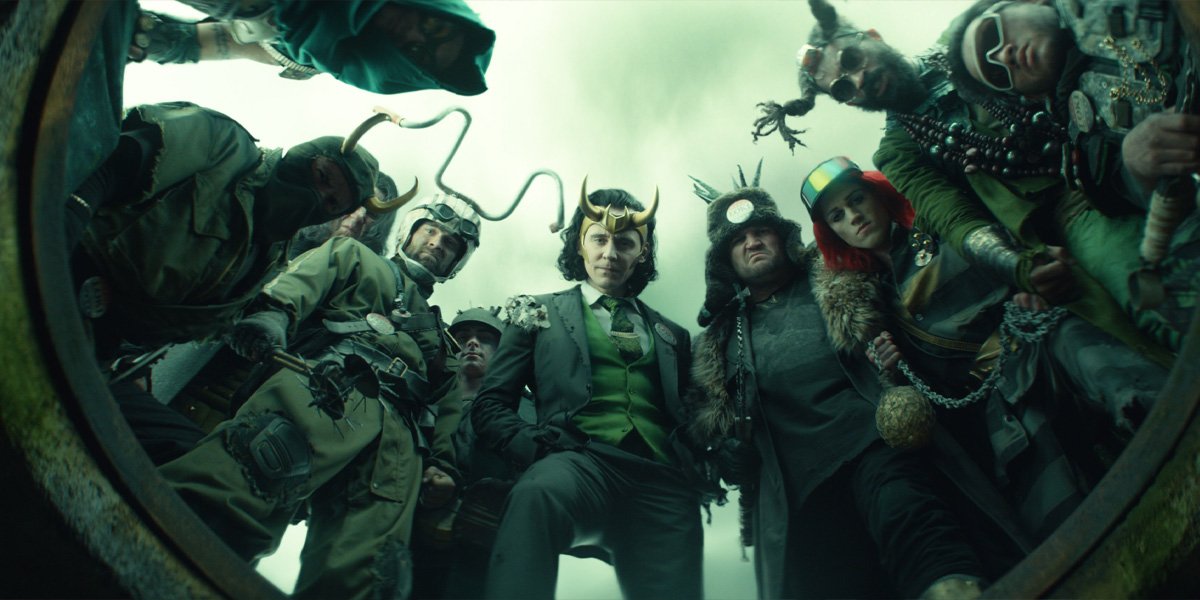 Loki 's Season 1 Episode 4 is now available to watch on Disney Plus.