Lady and the Tramp (Review): a Heartfelt Dose of Nostalgia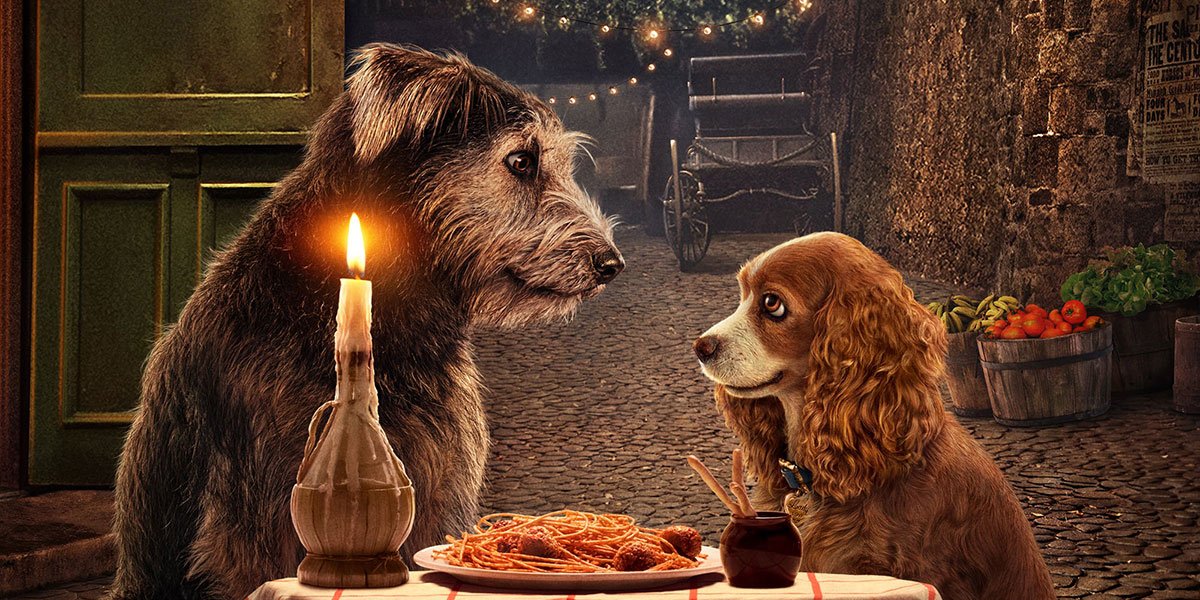 Lady and the Tramp (Walt Disney Studios)
Lady and the Tramp's live action movie is a successful retelling of Disney's classic story and an affectionate tale about growing up.
---

It's been over 60 years since Lady and the Tramp was released, yet Disney's animated classic hasn't aged a day. Set in the 1910s, Charlie Bean (The LEGO Ninjago Movie)'s live action retelling of Disney's beloved tale is not just an accurate tribute to its predecessor, but an emotional coming-of-age story that will appeal to all age groups.
If you're familiar with the original film, you'll be expecting adorable puppies, clever escapes, Italian serenades and spaghetti-eating moments. Do not fear: not only will you get plenty of those, but Tony's iconic "Bella Notte" scene alone is worth the entire movie for its striking cinematography (Memoirs of a Geisha's production designer John Myhre), well-arranged score and the genuine charm of its characters. Yet, what differenciates Lady and the Tramp from its live-action predecessors, making it such a successful remake, is a series of unexpected, highly emotional moments that are as genuinely endearing as they are meaningful.
Let's start from our leading characters. Lady (voiced by Tessa Thompson and played by former prized hunting dog Rose) resembles her animated ancestor both in looks and in personality: spoiled and pampered by artist owners Jim Dear (Thomas Mann) and Darling (Kiersey Clemons), she finds her world turned upside down with the arrival of a baby in the family. Temporarily left in the care of cat-loving Aunt Sarah (Yvette Nicole Brown), she suddenly finds herself alone, on the streets, with no place to call her home. Which is when Tramp (voiced by Justin Theroux and played by real life rescue dog Monte) makes an appearence, rescuing her from an unsafe part of town and helping her get back home, while also showing her the beauty of her hometown and the perks of independence.
Lady and Tramp's adventure is a journey of discovery for Lady, who has never left the comfort of her own home before: behind the fence of her blissful garden, there's a whole new world to explore. And what a world it is, indeed: set not in Paris, like the original film, but in an idyllic American town that bears a striking resemblance to New Orleans (though filmed in Savannah), its familiar streets have personality. During the day, vibrant colours and picturesque locations make the city come alive, a painting that moves to the sound of dreamy jazz music (composed by The Greatest Showman's Joseph Trapanese) coming from the riverboats. At night, atmospheric neon lights and hushed sounds from busy restaurants add a noir-like coat of poetry to a town we can almost hear, smell and taste, in all its authenticity and charm.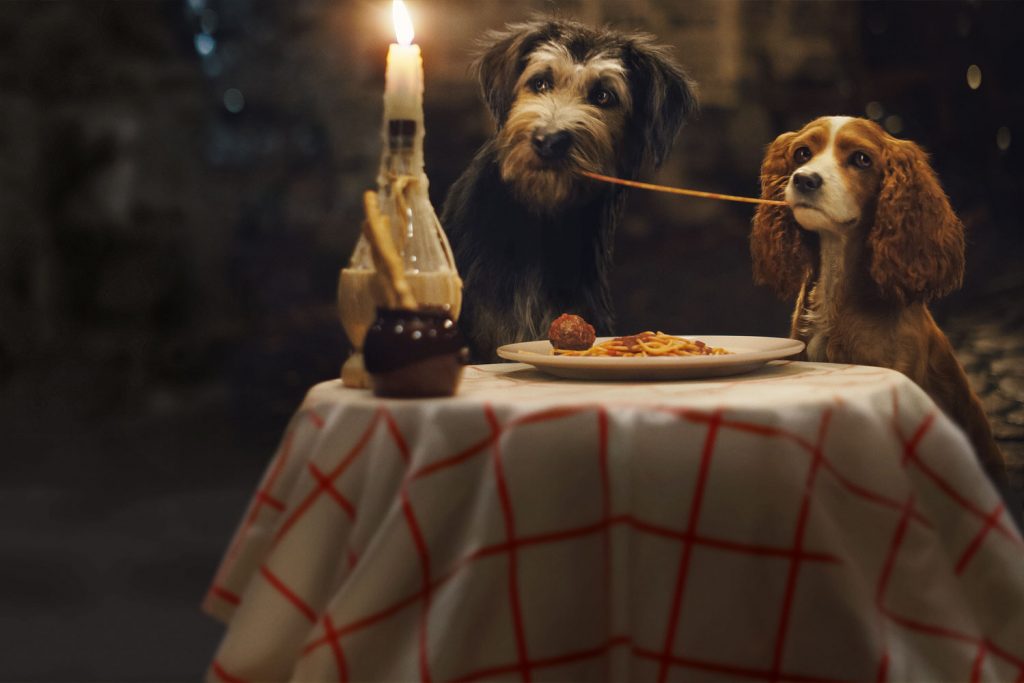 Lady and the Tramp is the story of a romance between two dogs from different backgrounds, and a perfect combination of canine and human traits. From Lady and Tramp to neighborhood friends Trusty (Sam Elliott) and Jock (Ashley Jensen), this film's dogs behave in an appropriate, dog-like manner. They sniff, drool and breathe loudly, they follow their instincts and they are loyal to their owners, even though they don't always understand their confusing behaviour. At the same time, they also embody extremely human emotions – the kind of emotions that move you deeply and speak to your very core.
See Also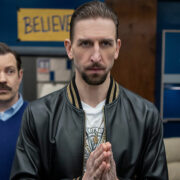 This affectionate tale is a love story, but it's also a tale about freedom, growth and trust. By showing us what's behind Lady's – and our own – fence, Lady and the Tramp explores excruciatingly painful themes like abandonment and loneliness. At the same time, its wise canine protagonists teach us that some values are worth fighting for, and they come in the form of love, family and having a sense of belonging.
Are dogs better than humans? Tramp and Lady certainly are, and they show it to us in a charming, insightful, moving story that will bring back to the surface a very special set of feelings. Are you ready to howl on our own? Watch Lady and the Tramp to find out.
---
Lady and the Tramp is now available to watch on Disney+.