Identifying Features: Mexican Drama Led by Unique Ambitions (Review)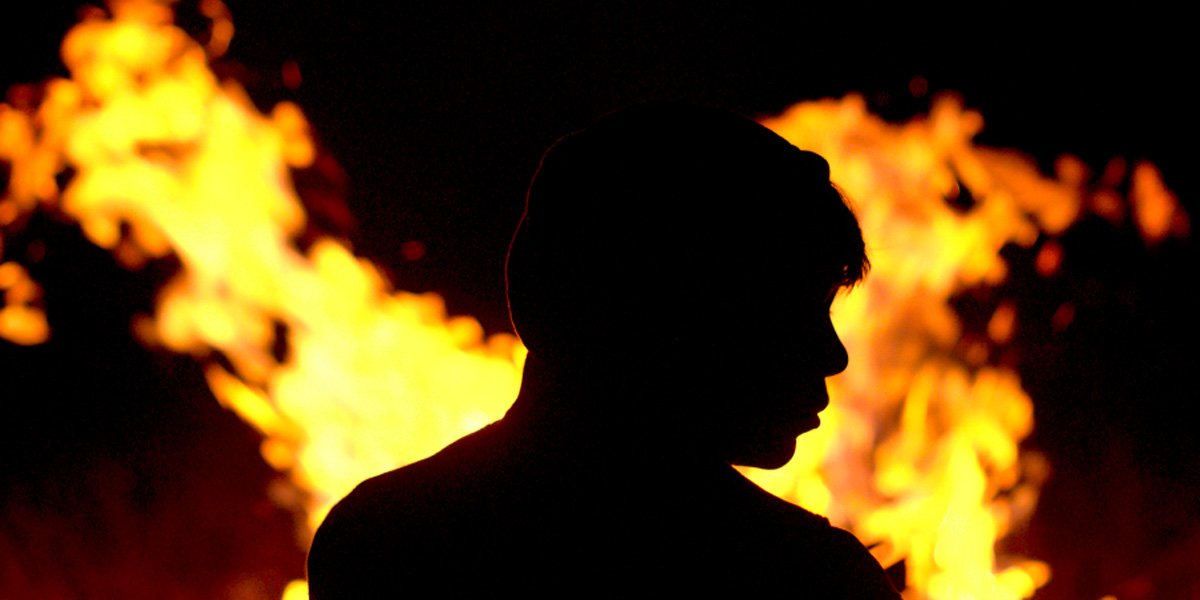 Identifying Features (Kino Lorber)
In Identifying Features, Fernanda Valadez covers the harsh environment of the Mexican border, showcasing a refreshing and potent take on an often-revisited subject.
---

The horrifying reality of the Mexican border has been repeatedly documented on film. The gruesome war on drugs was portrayed in Denis Villeneuve's Sicario, while the intense danger of cartel gangs was seen in the Mexican drama Sin Nombre. Several movies that follow this topic most commonly have either thriller elements or a gritty tone, but first time director Fernanda Valadez introduces a fresh new voice, possibly the most raw and genuine one yet. Valadez, who also pens the screenplay, builds a drama that relies less on plot and more on its atmospheric and gloomy world, while packing the punch a story like this one needs. Identifying Features has a unique creative craft to it, resulting in a sincere and exceptional look at the ongoing border situation, where people are assaulted, kidnapped or sometimes murdered. Valadez uses strong technical and visual support to fuel its dramatic and emotional effect.
Identifying Features presents its situation right away: Magdalena (Mercedes Hernandez) bids farewell to her son Jesús (Juan Jesús Varela) as he, along with his friend, plans a journey across the Mexican border to get to the United States, where the promise of prosperity awaits. But it would be the last time she ever hears from him, as many weeks pass by without any contact from Jesús on the other side. At first, Magdalena goes to the authorities for help, and learns that Jesús' friend was found murdered, never even reaching the land of opportunity. With no strong leads or clues, she travels towards the north of Mexico to search for answers, hoping to find Jesús (if he is even still alive). Over on the other side of the border, Miguel (David Illescas) is being deported back to Mexico. Both Magdalena and Jesús eventually cross paths, and find themselves searching for family in a land torn by crime.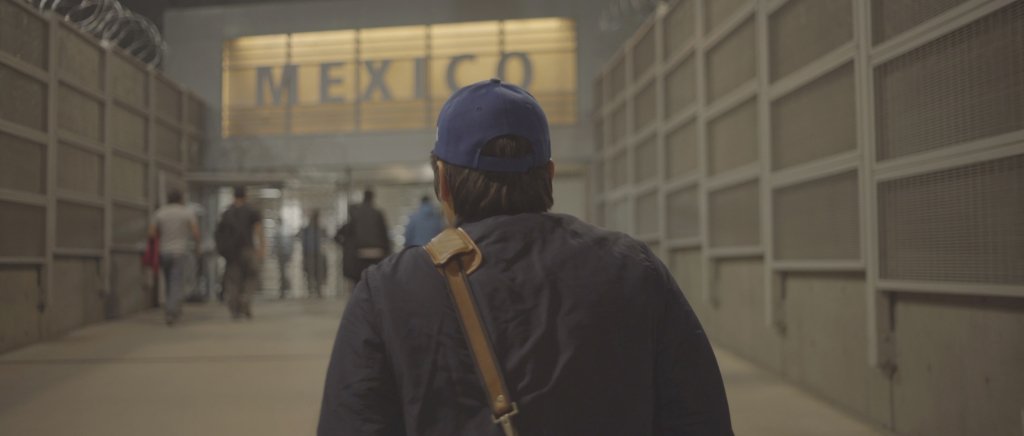 The concept behind Identifying Features could easily fall under generic storytelling conventions, but Valadez refuses to be unoriginal. Her writing does not follow a traditional narrative. Instead, crucial information is always seemingly conveyed throughout the movie's entirety. We don't learn more than what our protagonist Magdalena does. All clues seem to lead nowhere, or at least towards a less hopeful revelation, which brilliantly gives us a sense of what Magdalena goes through herself, as a distraught mother searching for her missing boy. A scene where a man recounts surviving a massacre recreates the flashback with blurred out imagery, leaving only the screams and gunfire behind. The horros that must go through the victim's faces is left up to us to imagine, if we have the stomach to do so. The personal pain Magdalena endures is shared by others, whether they are survivors of cartel violence or mothers with a missing child, and the film always reminds us about this with its small moments of interaction.
The director dominates both style and substance because, in spite of not having a fully developed plot, she tells her story with precious cinematography and performances that help express the overall tone of the film. We are always shown what we really need to know, and always with full effect. The movie follows the same stoic pace it starts off with, and sees it lead to a noteworthy third act that can impress those who are impatient with the film's ambitions. Arguably, most real life cases of disappearances have an inevitable conclusion. But Valadez doesn't back down from delivering a worthy finale. The film ends on a surprising and satisfying note, one that will keep you mesmerized long after it finishes. Audiences will find resonance and stay deeply invested under the spell of Identifying Features.
By purposefully playing with all the tools at her disposal, from her source material to her visuals, Valadez gives the current situation in Mexico the importance (and urgency) it desperately needs, creating a compelling drama that won't slip away from your mind for a long time.
---
Identifying Features was released on January 22, 2021 in virtual cinemas. A Kino Lorber release, the film is now available on digital and home video.
---
---
JOIN US!
Don't miss our monthly updates with film news, movie-inspired recipes and exclusive content! You'll only hear from us once a month. #nospam