What to expect from Denis Villeneuve 's Dune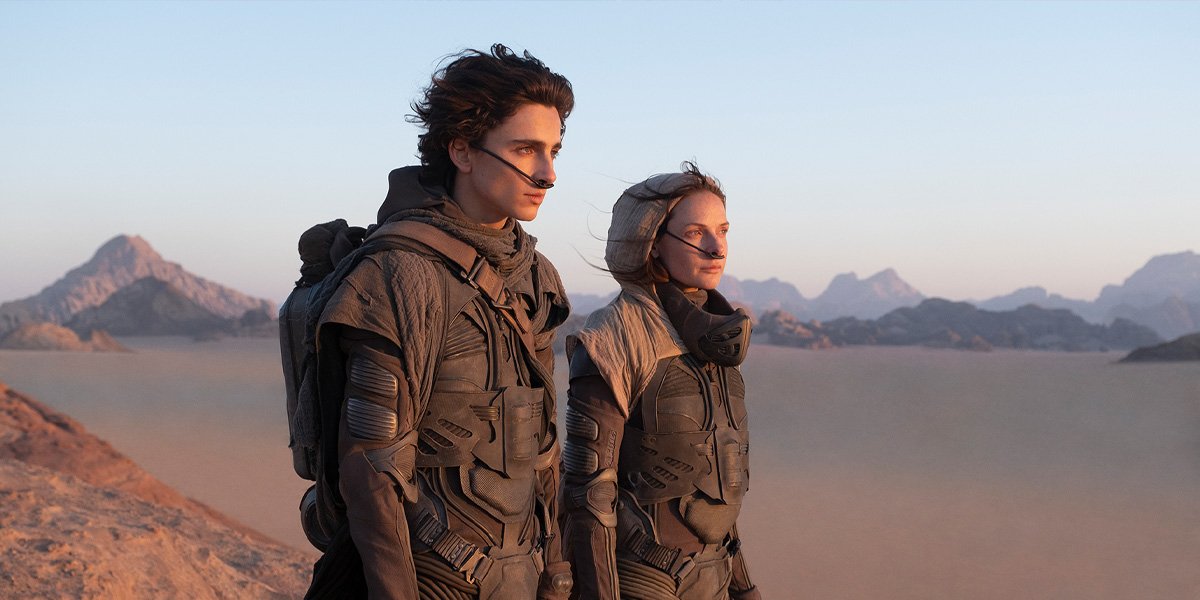 TIMOTHÉE CHALAMET as Paul Atreides and REBECCA FERGUSON as Lady Jessica Atreides in DUNE (Warner Bros)
Denis Villeneuve 's upcoming Dune film will bring Frank Herbert's novel back to the big screen next year. What can we expect from his take on the Atreides saga?
---

Welcome to Countdown to Dune! In this five-part series, I have explored all the onscreen media relating to Frank Herbert's "Dune" novels. First, I reviewed David Lynch's oft-maligned 1984 film Dune, the 2000 television miniseries Frank Herbert's Dune and its 2003 sequel Children of Dune, and the 2013 documentary Jodorowsky's Dune. In this final article for the series, let's take a look at look at Denis Villeneuve's upcoming film and what we can look forward to. I'll recount the history of bringing "Dune" to the big screen, highlight the film's cast and crew, share some thoughts from the trailer, and explore what the recent HBO Max decision means for the film's distribution and fate of future sequels.
---
"DUNE" ONSCREEN: A HISTORY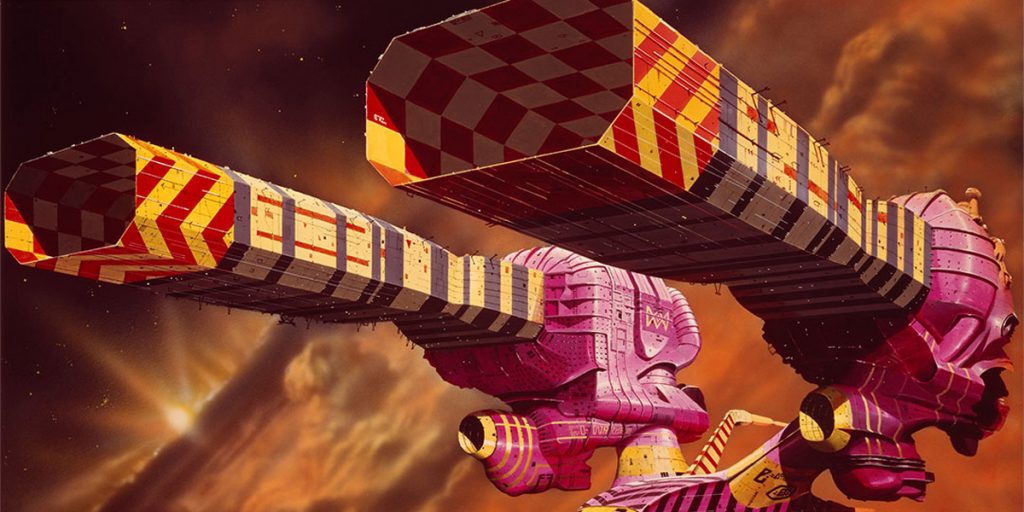 A story of political intrigue, interstellar power struggles, romance, and mind-bending clairvoyance and space travel, Frank Herbert's epic science fiction novel "Dune" longed for a cinematic adaptation. Yet, a proper adaptation that would truly capture the complex narrative, imaginative worldbuilding, and intricate thematic tapestry into a cohesive film has proven to be a challenging task. The first production of a film adaptation of "Dune" launched in 1972 with David Lean at the director's helm, although plans fell through when producer Arthur P. Jacobs suddenly died. The next director to take on the task was surrealist filmmaker and psychomagic guru Alejandro Jodorowsky, who assembled a team of "spiritual warriors" to craft a 12-hour psychedelic film to spiritually enlighten the world. While the film never made its way beyond its detailed concept art and storyboards due to financial issues and studio-imposed limitations, the story of this quixotic production was brought to life in the 2013 documentary Jodorowsky's Dune, which I reviewed last week.
After another unsuccessful attempt with Ridley Scott signed on to direct, the story finally made its way to the big screen in 1984's Dune under the direction of another surrealist mastermind: David Lynch. Lynch's film, while guided by a strange and mystical vision with an inspired sense of weirdness, ultimately failed to capture the narrative and thematic scope of the novel, losing much of the story's power with a rushed runtime and overreliance on heavy exposition. Fans disappointed by Lynch's paltry adaptation were later treated to proper, full length telling of the story in the 2000 television miniseries Frank Herbert's Dune. Written and directed by John Harrison, this miniseries was graced with a lengthy runtime and vibrant color palette, although suffered from shoddy CGI effects and some disappointing performances. Ultimately successful with record ratings on the Sci Fi Channel, the story continued with the 2003 miniseries Children of Dune, adapting Herbert's two sequel novels with a stronger cast and more grounded vision, despite suffering from similar disappointing CGI visuals. Afterwards, there were further attempts to make another film in 2008 with Peter Berg and in 2010 with Pierre Morel, but both of those productions ultimately fell apart.
---
DENIS VILLENEUVE 'S DUNE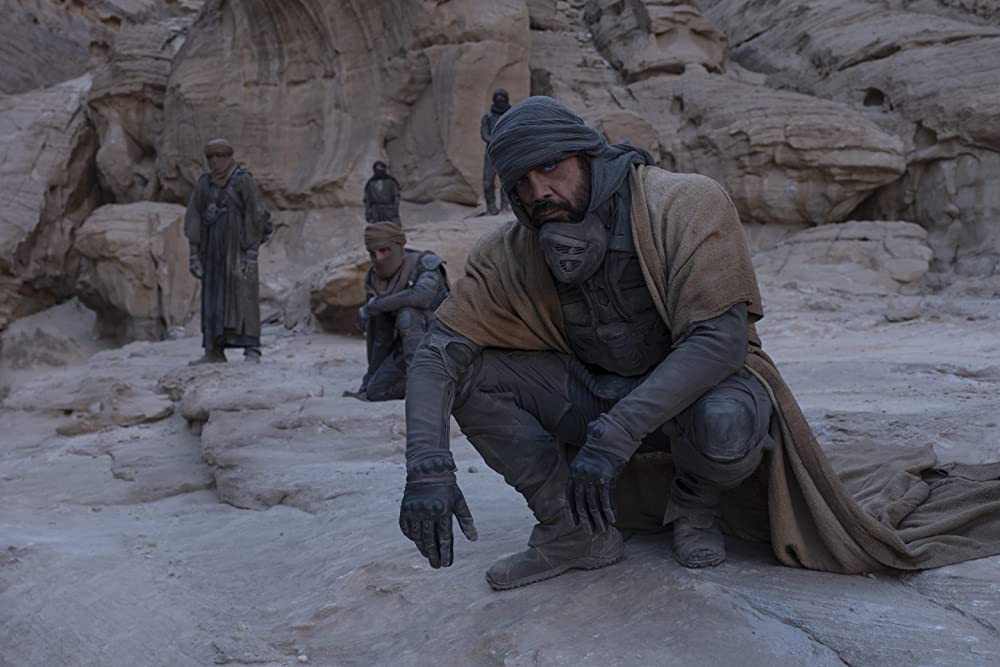 After two flawed adaptations of "Dune" and a troubled history of unsuccessful productions, it is not unreasonable to be concerned about another attempt. However, from what we know about the upcoming film, it is safe to say that Frank Herbert's novel is in safe hands. Denis Villeneuve is the ideal director to tackle "Dune," considering his reverence for the novel and his sense of cinematic ambition. With his two most recent films, Arrival and Blade Runner 2049, Villeneuve has established his sci-fi cred and respect for the genre, delivering high-brow blockbusters with a confident sense of big-budget scope and visual imagination. More promising signs come in the crew joining Villeneuve, from the producers to creative collaborators. Frank Herbert's son Brian and his daughter Kim will both serve as executive producers, and Brian's writing partner Kevin J. Anderson (the two have taken over the "Dune" literary universe after the elder Herbert's death with a host of sequel and prequel novels) will serve as a creative consultant. Also serving as executive producers are John Harrison and Richard P. Rubenstein, who brought the Sci Fi Channel miniseries Frank Herbert's Dune and Children of Dune to life, and their inclusion is a welcome sign.
Unfortunately, frequent Villeneuve collaborator Roger Deakins will not be serving as cinematographer, although his replacement Greig Fraser is a solid choice, having shown genre chops shooting big scale productions like Rogue One: A Star Wars Story and Zero Dark Thirty. Composer Hans Zimmer will reunite with Villeneuve again after Blade Runner 2049, where his ethereal yet harsh synth score added a stunning musical dimension into that dystopic world. It's hard to anticipate how he will approach the sound of "Dune," but he is a great choice considering his love for the novel and the innovative musical sensibilities heard in his impressive discography of emotionally and thematically rich scores. Most intriguing in the creative crew is language creator David J. Peterson, who has previously constructed fictional languages for Marvel films and Game of Thrones, and it's likely that he's constructing the language of the Fremen for this film.
Joining Denis Villeneuve's film is an impressive cast featuring plenty of star power, yet inspired choices all around. A24 wunderkind Timothée Chalamet will star as Paul, the actor's seemingly youthful presence perfect for the unfledged protagonist. Rebecca Ferguson, who has recently shined as a similarly strong and mysterious character as Ilsa in the last two Mission Impossible films, is a terrific choice for Lady Jessica. Oscar Isaac will star as Duke Leto, and it will be curious to see him take on a more mature role, as we are so used to him as the cocky hotshot pilot Poe Dameron in the Star Wars sequel trilogy. Charlotte Rampling, who has refused the role of Lady Jessica in Jodorowsky's failed film, will properly enter the "Dune" universe as the Bene Gesserit Reverend Mother Gaius Helen Mohiam. Javier Bardem is a perfect pick for the gruff Fremen Stilgar, while Zendaya will play Chani and Dr. Liet-Kynes will be played by Sharon Duncan-Brewster in a gender swapped role, presumably as her mother instead of father as in the novel. House Atreides loyalists Gurney Halleck and Duncan Idaho will be played by Josh Brolin and Jason Momoa, both strong picks for the gallant warriors and mentors to Paul. Although we have not seen much of him yet, Stellan Skarsgård will star as Baron Harkonnen and David Bautista, in his eerily pale getup in the trailer, is the perfect choice for the brutish Rabban. Curiously, there has been no word on who will star as Feyd-Rautha yet, so perhaps he will not appear in the film.
---
"AND ALL THAT YOU SEE": A LOOK AT THE TRAILER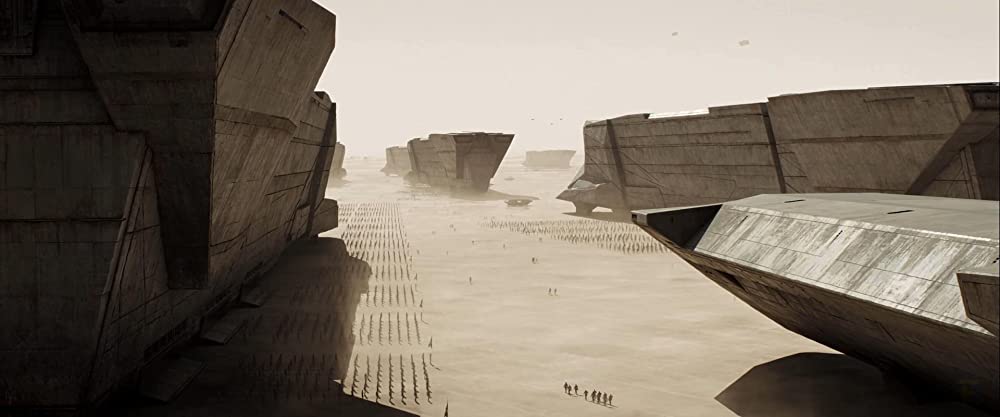 While we still have to wait nearly a year to see the new Dune, the promotional images and trailer have given us enough material to keep us busy in speculation as we anticipate the film's release. First, the trailer is stunning, revealing just enough tantalizing glimpses of how Villeneuve and his team have imagined the world of "Dune." The trailer music, a choral cover of Pink Floyd's "Eclipse," serves as a rousing anthem alongside the images of the film, cleverly paying respects to the "Dune" universe as the band was originally set to score the music for Jodorowsky's film. Most impressive are the glimpses of spectacular set pieces like melee combat and the explosive attack on the Atreides palace on Arrakis, as well as a massive shot of what looks like the Sardaukar army.
Also stunning are shots showing off the film's visual design, from the sleek bird-like ornithopters to the aquatic-inspired art in the Atreides palace on Caladan to the shimmering personal shields seen in some of the fighting sequences. In an earlier interview, Oscar Isaac remarked that Villeneuve's vision for the film was "brutalist" and "nightmarish," which we see manifested in the trailer in the film's imposing architecture and chilling character design for the Harkonnens, especially what looks to be a shot of the sinister Baron rising from a dark, slimy bath. While there's much to be impressed by the trailer, I can't help but notice that the film feels a little conventional in its visual approach. "Dune" is inherently a dark and violent story so the look works, but it's also a fantastical story with a mythic bent set in the deep future, so I wish that there was more visual imagination than just the typical grounded color palette typically reserved for mature genre fare.
---
HOW WILL WE WATCH DUNE?
The new Dune was originally set to be released in November, then later December, and has been moved again to October 2021 due to COVID. Recently, Warner Bros. just made a groundbreaking announcement that they will release all of their 2021 features in theaters and on HBO simultaneously, so if theaters are open, audiences can see films on the big screen or at home, a game changing event for the film industry that could sadly spell an obsolescence for theaters. Villeneuve has expressed deep contempt for this plan, arguing that Dune is his best film he has made and audiences deserve to see it on the big screen to experience "communal storytelling," and several members of his cast have also supported his feelings about this issue.
Villeneuve is right—Dune is the type of film that deserves to be seen on the big screen and would serve as the perfect cinematic experience should it be safe to return to theaters by next October. Of course, all of this depends on the state of the pandemic and a vaccine, and if theaters are kept open or if lockdowns are still in effect. Additionally, if it is safe to return to theaters, another question will be whether audiences will want to go out or stay at home, which will also depend on factors like ticket prices. It's possible to see that audiences would rather stay home and watch the film from the comfort of their sofa, yet it's also possible that audiences would desperately want to get out of their house and go to the theater for an escape and a science fiction epic like this would be the perfect antidote to quarantine. Regardless, Dune comes at an unfortunately precarious time where theater survival and the future of the industry are deeply uncertain, so we will just have to see what will happen.
Villeneuve wisely decided to split the film into two parts to let the story properly breathe onscreen, unlike Lynch's cramped two-hour adaptation. However, the second half has still not yet been filmed and it is uncertain whether we will get to witness a long-awaited complete Dune film. In a perfect world, Dune would get a release and Villeneuve and his cast and crew could reunite to complete the sequel. Yet due to the state of COVID, the future of the film industry, and how the film performs at the box office or on streaming, the fate of this film is not entirely set in stone, and it's possible that there could be a half complete Dune, adding another ill-fated adaptation to the troubled history of bringing this story to the screen.
---