I Used to Be Famous (Netflix) Review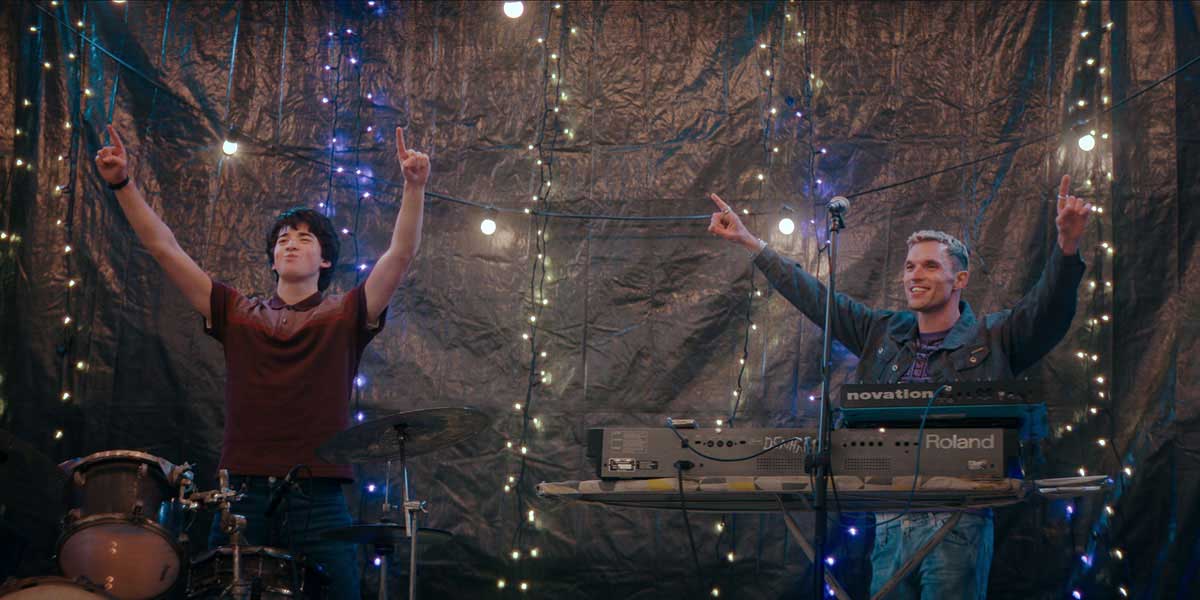 Leo Long as Stevie and Ed Skrein as Vince in I Used To Be Famous (Netflix © 2022)
I Used to Be Famous is an emotional rollercoaster, showcasing the restorative power of friendship and music through a story of forgotten fame.
---

Adapted from an award-winning short film of the same name, Eddie Sternberg's I Used to Be Famous follows washed up ex-boybander Vince Denham (Ed Skrein). Twenty years since he last performed on stage with band Stereo Dream, Vince now finds himself traipsing around Peckham, London in search of a second chance, facing rejection after rejection. It appears that young Stevie (Leo Long) stumbles into his life at the perfect time. Stevie, who has autism, possesses a fierce talent for drumming, and it's his passion for music that truly reignites Vince's lust for life. Although I Used to Be Famous shows the darker side of fame, it is ultimately a feel-good film with an uplifting message.
I Used to Be Famous is a not only a story about chasing broken dreams, but also about redemption. Vince believes that he can guide Stevie to stardom: 'What do you want most in this entire world? Maybe I can help you with it,' he tells the boy. But it is young Stevie that teaches Vince a thing or two. It's not about the fame, but about the feeling, and how although music has made Vince feel so isolated over the past twenty years, Stevie shows him that it still has the restorative power of bringing people together.
For lovers of Blinded by the Light (2019) and Yesterday (2019), I Used to Be Famous needs to be added to your Netflix watchlists. Just like these two titles, I Used to Be Famous uses musical numbers to liven up these familiar British streets and takes our protagonists far away from the humdrum of their day to day lives (although, only figuratively). Sternberg's feature debut is so palatable because of its balance of humour and heart. The push-pull of these two elements sends you on an emotional rollercoaster that will get you rooting for the characters.
I Used to Be Famous sees great performances from all cast-members, headed by Ed Skrein as protagonist Vince Denham. Skrein peels away a hard exterior to reveal a character riddled with regret and grief, who feels chasing his once-reality of stardom is the only thing that will fill the void his deceased brother has left. Skrein is joined on-screen by Leo Long, who plays the role of Stevie in his on-screen debut. Stevie is representative of a new wave of neurodivergent main characters in film (also recently seen in Cooper Raiff's Cha Cha Real Smooth), and it is empowering to see filmmakers crush prejudices and elevate this community on screen.
What I Used to Be Famous lacks is perhaps the catchy musical numbers that other films of a similar genre produce, such as Begin Again (2013) and Sing Street (2016). The soundtrack in these films is used as a narrative tool to embolden the messages and struggles of the protagonists. They're songs that linger and still live on in Spotify playlists for years after. Although Vince and Stevie's band, 'The Tin Men,' do perform a song about Vince's late brother, it does nothing to deepen our understanding of Vince's grief.
See Also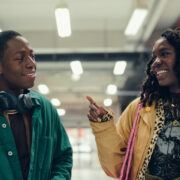 I Used to Be Famous is by no means revolutionary, but it's an easy watch and offers a lesson or two for everyone.
---
I Used to Be Famous is now available to watch globally on Netflix.