Housekeeping for Beginners: Film Review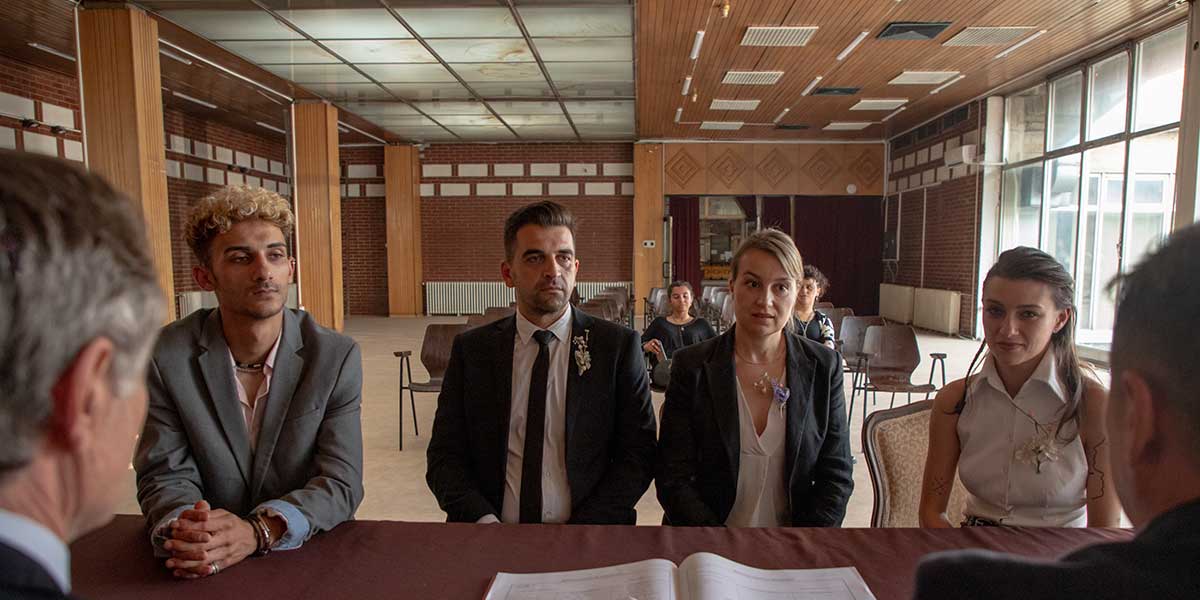 (Universal)
In Housekeeping for Beginners, a ramshackle family reel from the loss of one of their members and try to find unity amongst the stifling chaos of grief.
---

Goran Stolevski's third feature feels far detached from his folklore horror debut You Won't Be Alone (2022) and the quieter romantic drama Of an Age (2022). His latest, the drama comedy Housekeeping for Beginners, situates us not in a 19th century setting, but in modern day Macedonia, drawing on interesting subjects such as race relations and the LGBTQIA+ community. The film is chaotic, gloriously so at times, but a bit too freewheeling for its own good, never sitting with, reflecting on, or taking stock of its various tangents.
In the hills of Skopje, Dita (Anamaria Marinca, 4 Months, 3 Weeks and 2 Days) shares her large house with a lively group of people: her partner Suada (Alina Serban, Gipsy Queen) and Suada's two daughters, teenager Vanesa (Mia Mustafa) and youngster Mia (Dzada Selim), Dita's longtime friend Toni (Vladimir Tintor, Sonja and the Bull) and his new younger boyfriend Ali (Samson Selim), and three young lesbians with no home similar in age to Vanesa. Despite the volatile, rambunctious atmosphere and constant butting of heads, Dita's house provides these people with some form of safety from the racial discrimination or homophobia of society. The ensemble of Housekeeping for Beginners works wonders with Stolevski's lively screenplay, helping to craft this dynamic patchwork family.
After Suada's diagnosis of terminal cancer and eventual passing, things become even more testing for Dita. Faced with holding this straining family together, she buckles under the weight of pressure. Marinca is as terrific as she was in Cristian Mungiu's aforementioned abortion drama, always carrying scenes and their dramatic intent with a steely groundedness. Whilst characters are given varying levels of attention and detail by Stolevski (Ali's backstory feels particularly lacking, especially for one of the best characters), the relationships within Housekeeping for Beginners are compelling, drawn in all their true-to-life messiness. Both Samson and Dzada Selim are two bright sparks in this frenetic drama.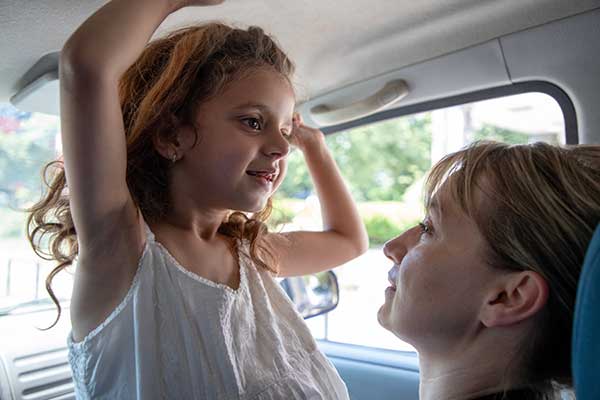 The basic intent and material behind Housekeeping for Beginners is strong, but Stolevski is unable to elevate those aspects into anything truly potent. Every aspect—from the film's commentaries on race and sexuality, right through to its family drama genre—is handled competently, but never with any true resonance or memorable force. Melodrama coupled with predictable narrative tendencies stifle the vivacity of the onscreen world even further. Housekeeping for Beginners never shines as anything, despite having a very engaging energy to proceedings.
Nevertheless, Housekeeping for Beginners still manages to be rather moving. Despite some underdeveloped characters, you care greatly for each one, all of them trying to handle different levels and forms of grief and depression in their own way. The depiction of racial dynamics in Macedonian society is compelling, if a little underdeveloped, with the discrimination against Suada for being Romani striking, and influencing her every decision in life. The depiction of Suto Orizari or Shutka (Macedonia's only Roma-run municipality) is fascinating, but again, Stolevski never explores it further.
See Also

There is the bubbling frustration and anger at these various forms of real-life mistreatment that Stolevski never fully grapples with, although his constantly roving camerawork gives the film a propellant cinéma vérité edge. As Housekeeping for Beginners ties everything up—surprisingly neatly, considering the chaos of its central family—the end results are undoubtedly touching, but the many moving parts of the film never coalesce or settle into something wholly coherent.
---
Housekeeping for Beginners will be screened at the 2023 BFI London Film Festival on 7-8 October. Read our list of 25 movies to watch at the 2023 London Film Festival!