Holidate Review: Raunchy Romcom is Snarky & Sweet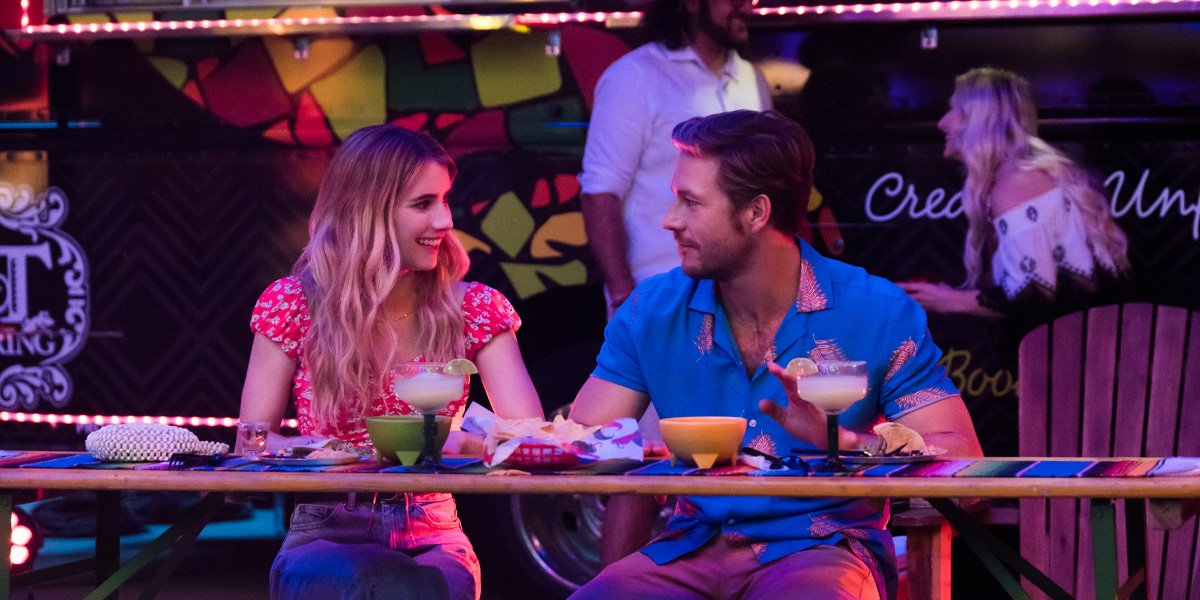 Emma Roberts and Luke Bracey in Holidate (Steve Dietl/NETFLIX)
Holidate is a hilarious and heartfelt addition to the "holiday romcom" canon, carried commendably by Emma Roberts and Luke Bracey.
---

Love 'em or hate 'em, one has to admit that there is a real art to shaping a successful romcom. To begin, it's expected that they'll all tackle the tried-and-true tropes of the genre, but it's equally important that each individual film tries to keep things feeling "fresh" and not overly familiar. Romcoms also often come with copious amounts of "cheese," but the cast and crew have to make sure that the story doesn't appear excessively cloying either. However, if an attempt to tone down a movie's tackiness creates a tale that becomes too self-aware, it can potentially come across as scathingly cynical, which runs contrary to the comfort these films are supposed to cultivate.
Therefore, even though the genre is regularly ridiculed and constantly criticized, the world must be aware that a significant amount of work goes into turning a romcom into a triumph – think along the lines of When Harry Met Sally…, Pretty Woman, 10 Things I Hate About You, etc. These masterworks don't just materialize by themselves! And, while Netflix's Holidate may not hit the heights of these ceaselessly celebrated classics, it nonetheless still sidesteps the snags that have harmed former romcom flops with a sharp and sensitive script and a charming and compelling couple for us to cheer on and care for.
Holidate opens on Emma Roberts' (Scream 4, We're the Millers) Sloane, a sassy and sardonic slacker who shows up single to her family's Christmas dinner since her most recent relationship floundered after she found her boyfriend sending "sexy pics" to a Starbucks barista. Meanwhile, Luke Bracey's (Point Break, The Best of Me) handsome and health-conscious Jackson is startlingly spending the holidays with a girl he's only been out with three times and her immensely imposing family – who seem to think the two are soulmates. After just narrowly navigating their respective revelries, a chance encounter at the mall brings these two sullen strangers together, and though the pair initially clash due to their contrasting personalities, they come to bond over their romantic regrets.
As both bemean the assertion that all young adults must arrive at holiday functions with a significant other in tow, they hatch a plan, partially inspired by Sloane's overly amorous aunt Susan (Kristen Chenoweth, of Broadway's Wicked and Disney's Descendants trilogy), to be one another's "holidates" – completely non-sexual companions who accompany one another to every major holiday event with no other commitments. Yet, while this partnership starts off platonic, over the course of a year, Sloane and Jackson begin to wonder if there may be something more in store as a result of this initially innocuous idea.
Sure, one can probably predict where this plot is headed just from that short synopsis. Nevertheless, the appeal of Holidate lies not in its "innovation" or in an obligation to "originality" but rather in its admirable ability to elevate a frequently used framework (enemies/friends-to-lovers) into something that still seems subversive and shrewd. Tiffany Paulsen's (Nancy Drew, Disney's Adventures in Babysitting) script may have a stereotypical set-up, but her dialogue is so devilishly delightful and the banter between Sloane and Jackson is so brilliantly biting that we don't even care about these clichés whatsoever. Holidate's two lead characters could certainly be compared to protagonists of romcoms past, but Paulsen manages to produce distinctive personalities for the pair regardless, and she supports them in standing on their own with her witty writing and her deft descriptions of their personal plights. A few jokes may falter here or there, and there are some superfluous subplots that don't serve much purpose (namely an adulterous encounter experienced by Sloane's sister Abby, played by Jessica Capshaw of Grey's Anatomy), but Sloane and Jackson's storyline remains rock-solid throughout the whole film, and it's their chaotic connection that keeps us coming back for more.
Speaking of our leading lovebirds, Paulsen couldn't have asked for better actors to breathe life into her characters than Roberts and Bracey, who instantly certify their convincing and captivating chemistry from their very first scene. Roberts has always been excellent at exemplifying "edginess" in parts from her past (hello, Scream Queens?), but with Sloane, she's able to counterbalance that causticity with a camouflaged compassion that Jackson slowly coaxes out of her. In addition, while we've known that Roberts was a capable comedian for quite some time, she really gets to show-off her skillset here, with equal opportunities for both scorching verbal sparring and broader physical humor (even selling a gross-out-gag surrounding the misuse of laxatives with style).
Bracey, who formerly tried his hand at anchoring action adventure flicks like G.I. Joe: Retaliation and The November Man, seems to be much more comfortable in this comedic climate, relaxing into his role and counteracting his character's mild arrogance with an attractive amiability that asks us to warm to him just as Sloane does. Though Roberts is more familiar with material like this, Bracey is surprisingly clever and confident enough to keep up with her the whole way through. With each actor's earnest engagement, our fascination with these two never fades.
See Also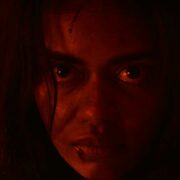 The commendations for Holidate's cast don't end there, as there are a surplus of standouts amongst the supporting characters as well. Chenoweth is, as always, an astounding addition, and Aunt Susan's endless array of "holidates" never fails to elicit loads of laughter as the film goes on. And, even though Susan is most often used as reliable comic relief, she actually gets her own rewarding resolution in the end, wrapping up her arc in an amusing fashion. Frances Fisher's (Titanic, HBO's Watchmen) Elaine, Sloane's mother, is also a hoot in her own right, consistently condemning the whole "holidate" debacle through and through and steadily trying to set her daughter up with a whole order of other men instead. The aforementioned Capshaw makes the most of her scenes as a frazzled mother of four trying to find fun and freedom in her life again, while Cynthy Wu (The Happytime Murders, Before I Fall) leaves a lasting impression as Sloane's sheltered (and sidesplitting) soon-to-be sister-in-law who is the lone voice of reason in this frenzied family.
Director John Whitesell (Big Momma's House 2, Deck the Halls) doesn't do anything particularly new from a filmmaking perspective, but he does work wonderfully with his crew to mobilize the "magic" of each holiday event that Sloane and Jackson attend – from Easter to the Fourth of July to Halloween and more (with a bright New Year's Eve bash standing out as the most visually vivacious) – and firmly placing audiences in the spirit of these shindigs right alongside his leads. Though Holidate has mostly been advertised as a Christmas comedy, this is honestly a terrific romcom for any time of the year, which should most certainly lengthen its longevity as a go-to comfort watch for years to come.
Holidate doesn't rewrite the rules of the romcom playbook, but frankly, it doesn't have to. Screenwriter Tiffany Paulsen delivers a stupendously snappy screenplay that leads Emma Roberts and Luke Bracey deliver dexterously, and even if you figure out the film's finale before it reaches this resolution itself, you'll be so absorbed in their adventures overall that you won't have any time to focus on the film's familiarity. Without a doubt, Holidate is a stellar start to Netflix's year end slate, showing that the streaming service is as good at producing old-fashioned studio programming as they are at churning out highly acclaimed awards contenders.
---