Hidden Away (Volevo Nascondermi): 2020 Film Review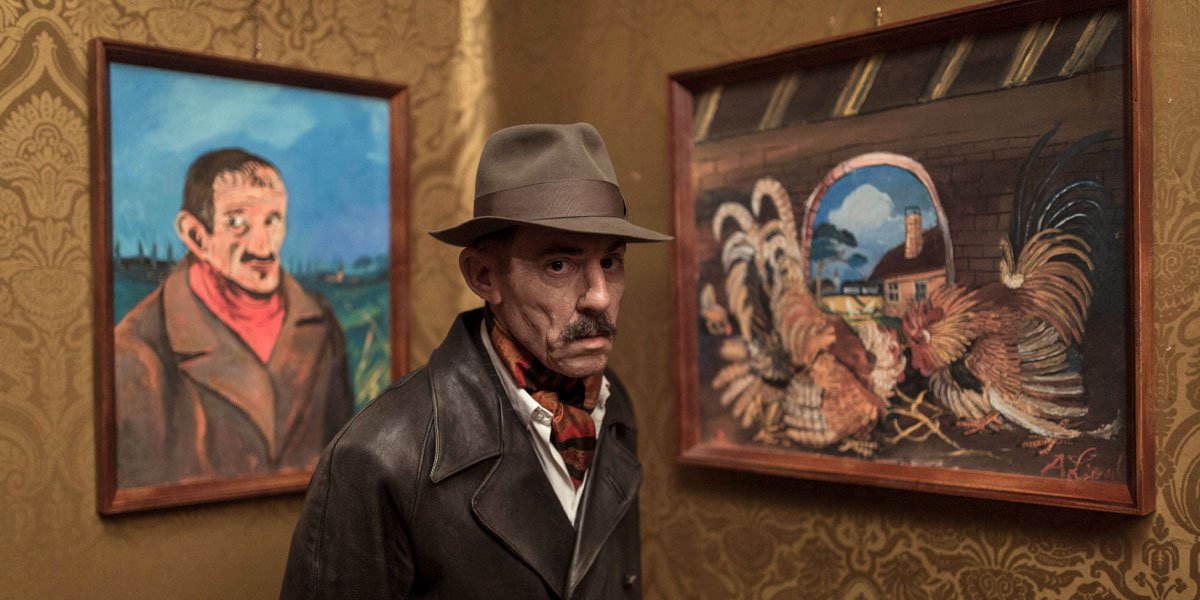 Elio Germano in Hidden Away (Volevo Nascondermi) (Courtesy of 01 Distribution)
Hidden Away (Volevo nascondermi) is an elegiac, endearing biopic that brings it home while getting us acquainted with a fascinating figure in the history of art.
---

Giorgio Diritti's biopic Hidden Away (Volevo nascondermi) amazed crowds at the Berlinale earlier this year and got awarded with the Silver Bear for best male performance. Following the wake of illustrious forerunners (let's just think of Julian Schnabel's At Eternity's Gate, Mario Martone's Il Giovane Favoloso or Olivier Dahan's La Vie En Rose), Diritti's latest film combines all of the features that make up the perfect moving-picture biography and yields an endearing portrait of the artist as a man. It also gets its audience acquainted with one of the most prominent naïf figures in European art – painter and village fool Antonio Ligabue (Elio Germano).
Born in Switzerland of Italian mother and father unknown and severely affected by illnesses that hindered his full physical and mental development, Ligabue stood out as an outsider, and a very peculiar one, from his early childhood years. He played with animals instead of fellow schoolboys and girls; he suffered from nervous seizures from time to time; he had violent outbursts that could also lead to self-harm. In an age where psychiatry was performed by magic more than science, Antonio got simply pushed away from one place to another, finally landing in Gualtieri, a small Italian village near the river Po. And there, as bards say, is where everything began.
It takes only a swift glance at Ligabue's paintings to realise the visceral continuity between his experience of the world and how he depicted it. Bidimensional figures fill up monochromatic fields in the background; twisting, fighting feral bodies take up the rest of it. Hidden Away is the story of how Ligabue's paintings were born. And, to speak of the art, one must take into consideration the artist first.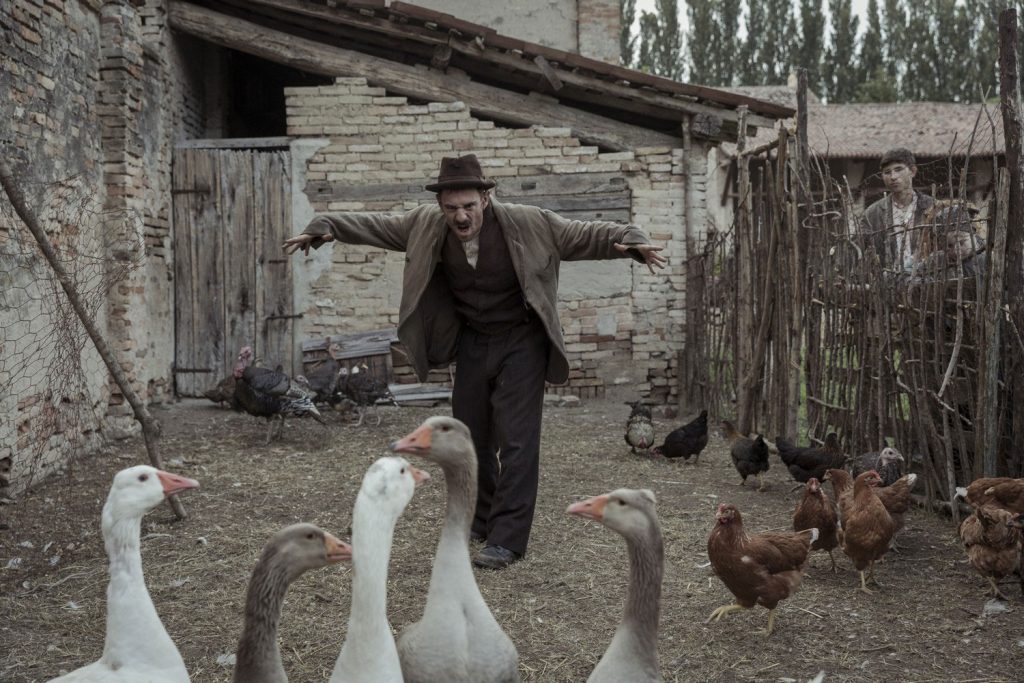 Casting Germano, who already had previous biopic experiences on his sleeve, to play the lead was no accident at all. The actor's – therefore the painter's – body becomes the ultimate living object, a ball of emotional thread that lets out what Ligabue couldn't convey with words. Germano's body gets deformed by hours-long makeup sessions; it bends over, screams, imitates non-human forms of life. Ligabue's annihilated body could have been anything, and Germano – as it was the case with Joaquin Phoenix's Oscar-worthy impersonation of the Joker – breathes into every space of it and almost reaches a breaking point. Man, beast, genius – Antonio Ligabue's identity fades into legend as the film progresses and mandatory face masks help us counterfeit the tears we are shedding.
See Also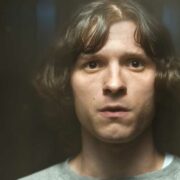 Beautiful shots of rural provincial areas and always-on-point cinematography put the cherry on top of Hidden Away. Diritti's film is a fascinating and awed portrait of an utterly simple, entirely mysterious man. Ligabue's child-like innocence and eager curiosity make us want to know more about this human being with a crooked profile and a scantily bald head whom the world referred to as "artist". Ligabue ended his life as he was born – alone, in a psychiatric ward, the right half of his body paralysed as the result of a hemiparesis. He had no money, no wife, 12 motorcycles and still many more paintings-to-be in his head. Ligabue was no hero, and I'm not sure whether we deserved him or not. But he was a human being. And he still shocks, charms and questions us as he whispers in our ears that there might be another way to call ourselves living things.
---
Hidden Away (Volevo Nascondermi) premiered at the Berlin International Film Festival in February 2020.