Here Are the Young Men (Review): Nihilistic Irish Teens Renegade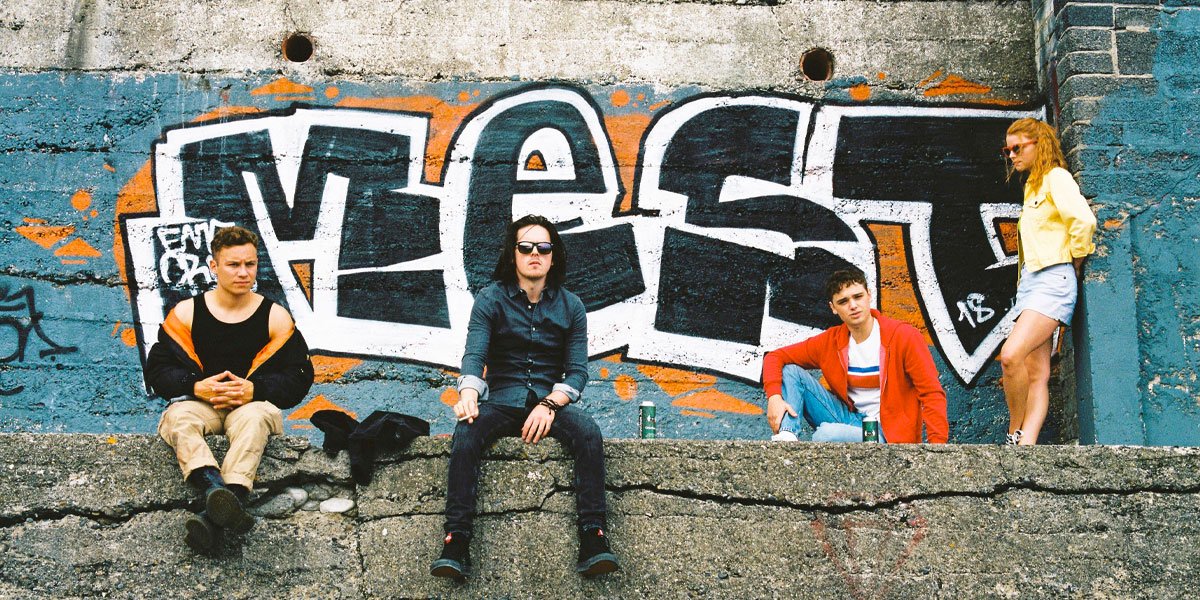 Here Are the Young Men (Signature Entertainment)
Here Are the Young Men captures an unsettling summer for four Irish teenagers, and depicts how traumatic events lure them into nihilistic violence.
---

For those of us who have grown up with the likes of Skins, Misfits, and other great British young adult series, we have grown up hardened to the plethora of drugs British teens pop like candies and the many (many) dysfunctional relationships existent in their society. Here Are the Young Men, a new enthralling film by Dubliner Eoin Macken, is therefore not a great shocker in terms of drug (ab)use and (con)strained relationships between the various characters. And yet, there is something about Here are the Young Men that leaves you eerily yet dreamily suspended up in the air one moment, and narrowly avoids a complete crash and burn the next. 'Grow up or die trying' is certainly not meant as a light joke.
Here Are the Young Men follows Matthew (Dean Charles Chapman, Game of Thrones, 1917), Jen (Anya Taylor-Joy, The Queen's Gambit, Emma.), Kearney (Finn Cole, Peaky Blinders), and Rez (Ferdia Walsh-Peelo, Sing Street) whilst they navigate the sweltering oppressiveness of Dublin in July and August 2003. Bound together through drink, drugs, and as traumatised witnesses to a horrific accident, they embark on diverging mental paths all heading on the same (self-)destructive course. What is supposed to be a carefree last Summer of adolescence is plagued by paranoia and depression. As they all fall deeper into a world of nihilistic violence, led by the deranged Kearney, their increasingly erratic and shocking behaviour inevitably comes to a crashing climax that will alter their lives forever.
Besides its stellar cast, Here Are the Young Men is a visually stunning, well-directed ánd written film that surpasses your average teenage summer film by miles. The film's cinematography follows the characters drug-induced highs and lows neatly and leaves you always one step behind the ever-changing genre of the film. It accomplishes an impressive trick that makes you feel the change in atmosphere half-way through a scene and makes you realise how far on (or off?) the edge the characters truly are. Especially Kearney's almost psychotic illusions of his gamified reality intermingling with actual reality gives Here Are the Young Men a surreal edge that is enhanced by the film's vibrant, on the verge of neon, colour-grading.
See Also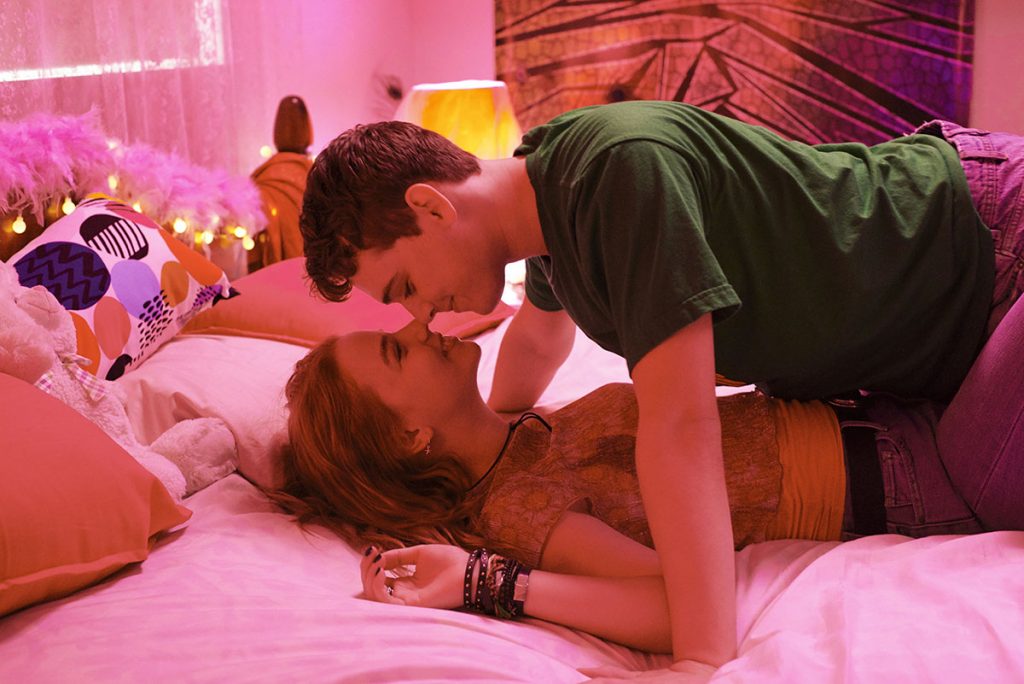 Noticing the narrative arch and the character development, it comes as no surprise to me that the film is adapted from Rob Doyle's, also a Dubliner, 2014 debut novel of the same name. Here Are the Young Men is a brilliant portrayal of a chilling spiritual fallout in characters who each have their own personalities and character-driven ways of handling the world. The film touches on many sentiments familiar to an Irish and British audience, and, through its depiction of dysfunctional relationships, emotional inner turmoil, and resilience in times of hardship, it is reminiscent of many other great films. It reminded me in particular of Peter Foott's The Young Offenders, a film about two Irish guys cycling against the clock to the coast of Ireland in hopes of finding a cocaine-treasure that has fallen of a ship.
The visually stunning, gamified cinematography, combined with the overall narrative of the film, should feel atmospherically similar to Sam Levinson's Euphoria, a series on a group of high school students as they grapple with issues of drugs, sex, and violence. Though it is never explicitly touched on, the subject of mental health always lies just beyond the reach of the scenes in Here Are the Young Men. By not devoting extra screen time on overtly analysed tropes in more general teenage film, it gives more breathing space to other very relevant topics in teenage culture to take centre stage – such as how the characters respond to Jen's almost-rape. Here Are the Young Men is an all-round atmospherically dreamy thriller that underpins how quickly sunny Summer can turn incredibly dark. As it tells you not lightly, grow up or die trying.
---