Happy Cleaners: Introspection on the Immigrant Experience (Review)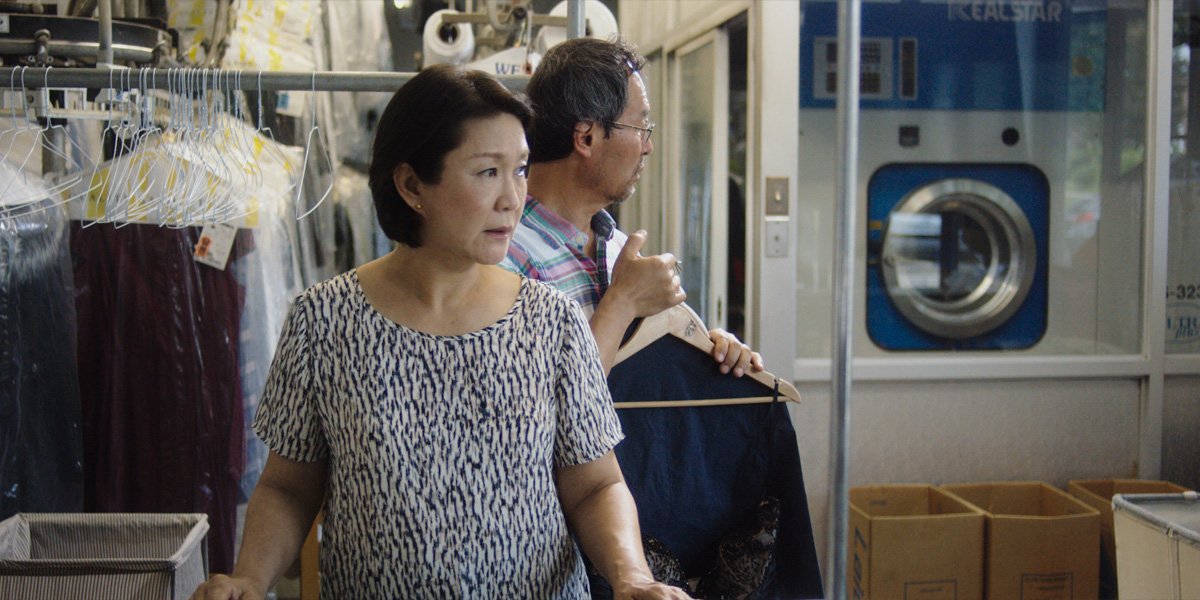 Happy Cleaners (Hewes Pictures)
Happy Cleaners is an affecting film about life as an immigrant, as the children of immigrants, and as a family.
---

The myth of the 'American Dream' has been debunked. Making ends meet is a constant, exhausting task that cares little for one's background and culture. And it's with that sentiment that we begin Happy Cleaners, a film that centres around the Choi family – Mom (Hyangha Lim), Dad (Charles Ryu), Kevin (Yum Jeong) and Hyunny (Yena Sung) – and their daily struggle to stay afloat as their dry cleaning business is forced to close.
It is a film about the everyday immigrant experience and the state of flux within a country that is simultaneously your homeand yet not fully accepting of your place within it. A film about the realities of not-quite achieving the highs of the elusive 'American Dream'. Hyunny (Sung) delivers a beautiful line of dialogue about how she and her brother are the "hyphen between Korean-American". They're the children of immigrants who chafe under the pressure their parents place on them; pressure that comes from knowing how tough building a life can be in a country that continuously views them as outsiders. They want to be themselves, not the idealistic successful version that lives in the dreams of their parents. It's a relatable intergenerational disconnect that is apparent from the very first frame, in which Mom shouts in Korean, and Kevin shouts back in English.
But the film is also about acceptance and reconciliation, coming to understand the flawed nature of family and loving each other despite the clashing of cultures old and new. The interactions between the main cast are wonderfully naturalistic and authentic, and the domesticity of their home is warm and inviting. There's no heightened melodrama, just the simple yet compelling insight into the undertaking of creating a successful life. It's real and raw and relatable even for someone whose parents have never emigrated. The exhausting reality of maintaining a small business, especially within the current climate, is a truth universally acknowledged that transcends language and geography. Writer/director duo Julian Kim and Peter S. Lee have crafted a simple story with a wonderfully poignant message about the hardship of immigrant life in America, as well as the hardship of being a family.
Stylistically it is unobtrusive, with a lovely attention to detail that really brings the small spaces of the Choi family home and the somewhat dated but lovingly maintained dry cleaners to life. It doesn't linger too long in its run time and every performance is subtle and affecting. Happy Cleaners is a gem of a film that tells a universal story of familial love and acceptance, as well as that of the immigrant experience.
See Also

---
Happy Cleaners will play theatrically in New York from Feb 5 (Film Noir in Greenpoint), and will be released nationwide Feb 12 on digital platforms.
---
---
JOIN US!
Don't miss our monthly updates with film news, movie-inspired recipes and exclusive content! You'll only hear from us once a month. #nospam