Halloween 2019: 6 Films to Watch This Year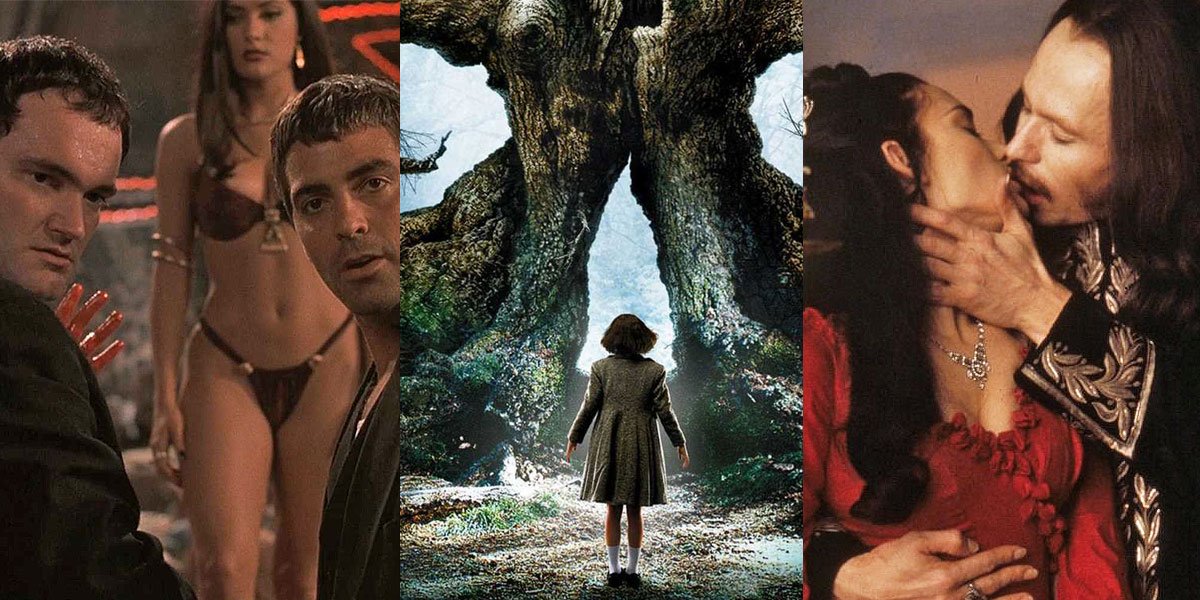 From Dusk Till Dawn, Pan's Labyrinth, Bram Stoker's Dracula (Dimension Films/Wild Bunch/Columbia)
Halloween is around the corner, and we asked our writers to share their favourite films to watch on the scariest night of the year. From Night of The Living Dead to Bram Stoker's Dracula, here's what they picked.
It's that time of the year again: it's time to pick a film to watch for Halloween, and you can't decide between The Rocky Horror Picture Show, The Nightmare Before Christmas and The Dead Don't Die. Whether you're looking for a gory horror movie, and all-time classic or an eerie magical tale, we've got you covered. Here are our recommendations of films to watch on Halloween.
---

BRAM STOKER'S DRACULA
ELISA
Director: Francis Ford Coppola
Year: 1992
Cast: Gary Oldman, Winona Ryder, Keanu Reeves, Anthony Hopkins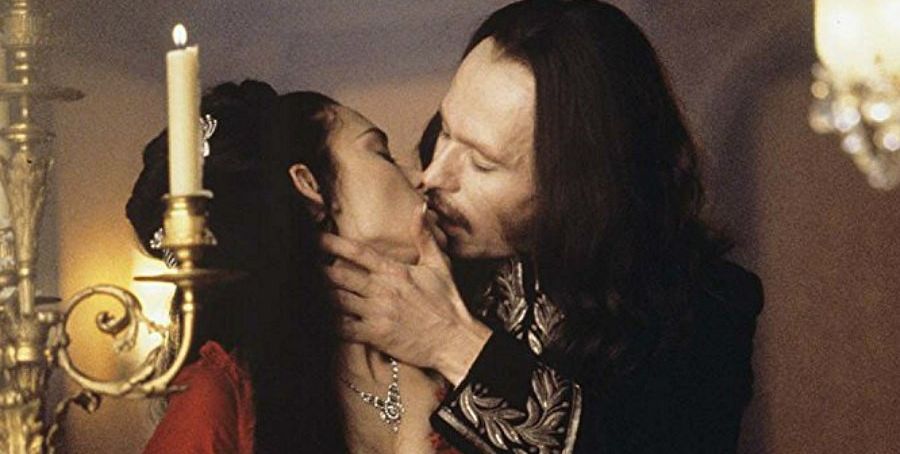 Whoever said that horror movies should be gory, splattery and unpleasant to the eye was most definitely wrong, and Francis Ford Coppola's Bram Stoker's Dracula gives cinematic proof of that. This painstakingly classy, uncompromisingly luxurious reworking of Bram Stoker's classic vampire novel turns out to be the auteur horror par excellence – as well as the ultimate romantic movie. So if you are feeling you really cannot take another Halloween dress-to-impress party, this will be your lifeline for the night.

Press play and let the infamous Transylvanian Count escort you into his grotesque house of terror, where history, passion, and folklore intermingle to stitch together a baroque fresco of nightmares and immortal love. Dracula's all-star cast (Gary Oldman, Winona Ryder, Anthony Hopkins and Keanu Reeves, just to name a few) will liven up for you the spookiest night of the year with a very much needed dose of aesthetically satisfying supernatural creatures waltzing to the notes of Annie Lennox's signature song Love Song for a Vampire. So, as the old masters used to say, if there is no love without death, nor joy without sorrow, embrace the blood-dew that soaks the walls of Dracula's castle. Then, give yourselves over to absolute, terrifying pleasure. And make sure to have both a box of tissues and a righteous king-size portion of chocolate brownies near at hand.
---

FROM DUSK TILL DAWN
SUSANNA
Director: Robert Rodriguez
Year: 1996
Cast: Quentin Tarantino, Salma Hayek, George Clooney, Juliette Lewis, Harvey Keitel, Danny Trejo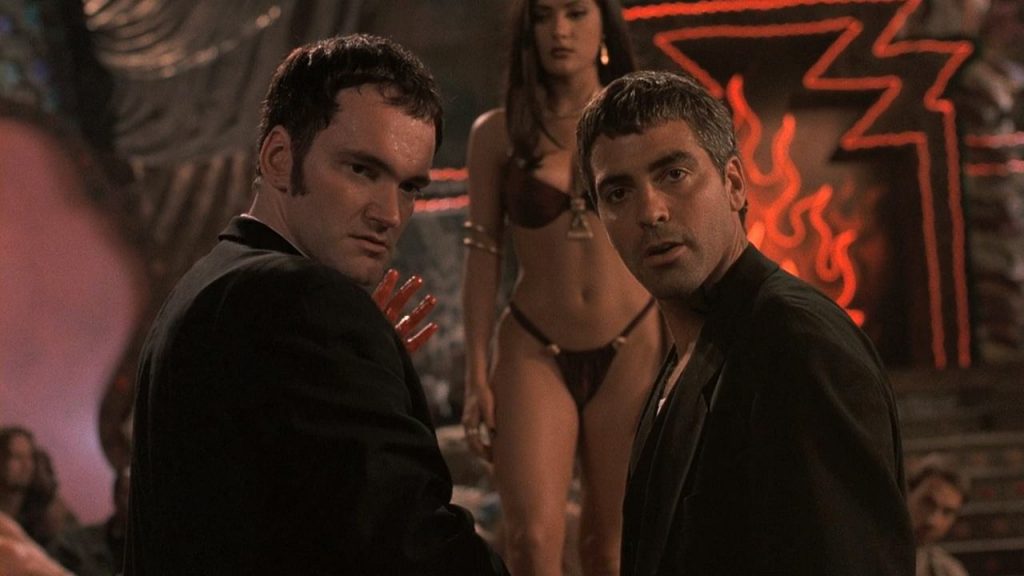 From Dusk Till Dawn is not a typical Halloween movie, but it's a cult film for many horror and splatter genre aficionados that lends itself to celebrating Halloween with dignity and in the company of friends, pizza and beer. What appears to begin as a "futile" and unwanted adventure for the Fuller family, who is kidnapped by two delinquent brothers with every intention of sneaking off to Mexico, ultimately becomes a never-ending horror nightmare. In between dismemberments, monstrous vampires and brains blowing up, Robert Rodriguez (with a screenplay coming directly from "maestro" Tarantino's hand) drags the viewers into a blood-soaked delirium with unforeseen plot twists and an unexpected ending. From Dusk Till Dawn combines a well-constructed story and compelling, relatable protagonists with the perfect dose of sadist entertainment. Not to be missed.
---
NIGHT OF THE LIVING DEAD
THADDEUS
Director: George A. Romero
Year: 1968
Cast: Duane Jones, Judith O'Dea, Marilyn Eastman, Karl Hardman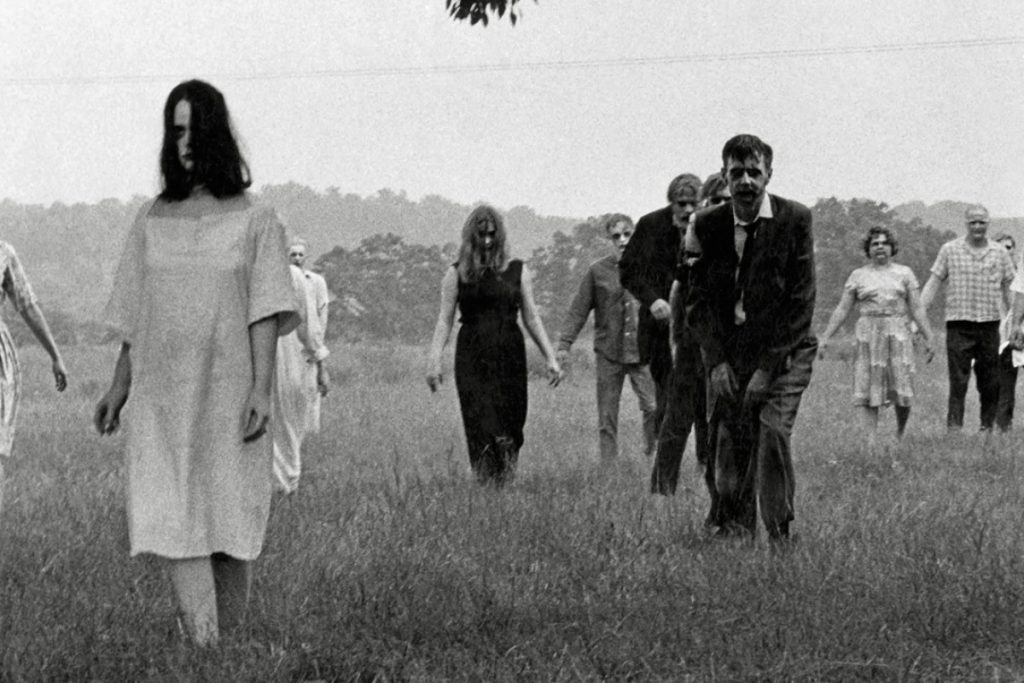 While zombies existed long before George Romero picked up a camera, his seminal 1968 film not only reinvented the monster, but created an entire genre. The first film to depict zombies as ravenous flesh-hungry creatures, Night of the Living Dead is now also viewed as an allegory for the civil rights and anti-war movements of the time through underlying themes of race and privilege.

Night Of The Living Dead revolves around a group of strangers trapped inside a rural farmhouse surrounded by the shambling reanimated corpses of the recently deceased. Tensions rise as their attempts to escape are thwarted, and the hoard closes in around them, leading to a shocking final scene. Full of classic scares and social commentary, Night of the Living Dead remains as poignant and frightening as it was fifty years ago, and lives on as a landmark of the horror genre; the film where the modern zombie was born.
---
PAN'S LABYRINTH
SERENA
Director: Guillermo Del Toro
Year: 2006
Cast: Ivana Baquero, Maribel Verdú, Ariadna Gil, Sergi López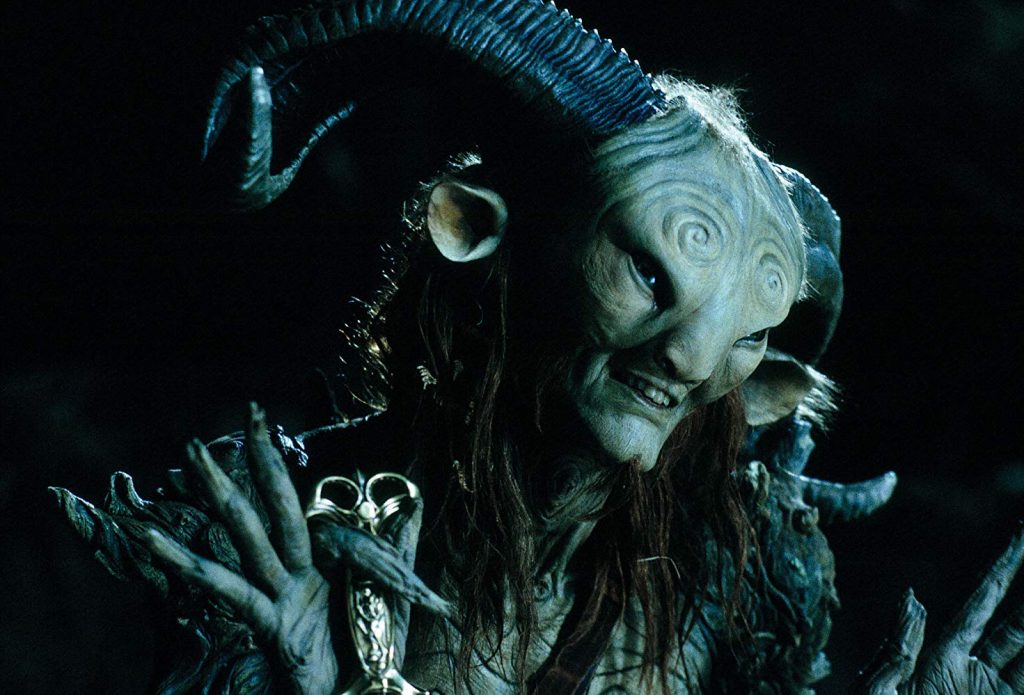 Guillermo Del Toro's most popular movie is a hard film to define. Part fantasy and part horror drama, Pan's Labyrinth is both a visually striking, magical fairytale and a horrific, violent, tragic story that will draw you into an equally terrifying and fascinating world. It's the story of a kingdom with no lies or pain, where a king is waiting for a princess with no memories to return, and it's the story of a young girl who escapes her ruthless stepfather to follow a fairy into a dangerously captivating maze. Both incredibly eerie and so very watchable, Pan's Labyrinth is pure Guillermo Del Toro magic. It's a darkly magical tale that will keep your eyes glued to the screen with its unpredictable twists, and a genuinely unique, one-of-a-kind movie that will haunt you for a very long time after you've seen it. Ultimately, it's a lesson in storytelling from one of the greatest directors of our time.
---

THE COMPANY OF WOLVES
ADELE
Director: Neil Jordan
Year: 1984
Cast: Sarah Patterson, Angela Lansbury, David Warner, Brian Glover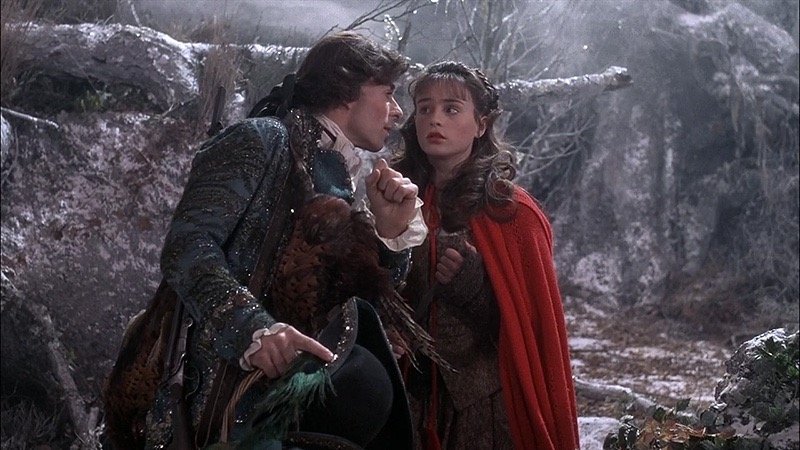 Co-written and directed by Neil Jordan (The Butcher Boy,High Spirits, Interview with the Vampire), The Company Of Wolves is the 1984 movie adaptation of Angela Carter's short story The Werewolf (also part of the book collection The Bloody Chamber). This weirder, darker and rather sensual reinterpretation of the Brothers Grimm's Red Riding Hood follows two narratives: one is set in modern day (this being the wonderful 80s) and the other develops as an old folklore tale dreamt by the main character. To bring the narrative to a weirder level, this is also intermixed with little stories narrated by some of the characters which become different short sub-plots of their own throughout the movie. Perhaps because of the confusing plotline, The Company of Wolves got mixed reviews when it first came out, and only became a niche favourite subsequently.

Though it can be a little frustrating to follow its non-straightforward narrative, this Freudian-dream-like tale is worth watching at least once. The story is filled with luscious imagery of its wonderfully gothic setting, and its feminist protagonist (Rosaleen, played by a very young and unknown Sarah Patterson) is a modern, feminist "princess who saves herself" with confidence, courage and compassion. The Company Of Wolves is not just the umpteenth horror recount of Red Riding Hood, nor the usual "men save the day" kind of story. It's a feminist take on sexual awakening, human desire and feminine empowerment – as Rosaleen's mother says, "If there's a beast in men, it meets its match in women too".
---

THE LOVE WITCH
FRANCESCA
Director: Anna Biller
Year: 2016
Cast: Samantha Robinson, Jeffrey Vincent Parise, Laura Waddell
To me, Halloween has only ever meant witches. For as long as I can remember, I have been spending my October 31sts re-watching the best witch movies I've seen during the year. Starting from Bedknobs and Broomsticks in my childhood and then Twitches and The Craft in my teens. Well, this Halloween I'll go with Anna Biller's 2016 independent film The Love Witch. Her witch protagonist, Elaine, is in town to mess with your chauvinistic ideals while stabbing some hearts. She's young and beautiful, and just getting used to what being a witch means, making it clear that she only ever uses her powers (such as sex and potions) for love spells – because she's self-admittedly "in love with love". She soon discovers that men, under her charms, turn out to be weak and needy, so she subsequently neglects them, driving them to madness.

The whole film is a subversive parody of those men-driven gory narratives of the 60s (Hitchcock, to name but one). At the same time, it's able to speak to present-day audiences through some Trumpian references (check the release year), which are carefully hidden under a pink 60s patina.