Our 15 favourite movies of 2017
Sally Hawkins in The Shape of Water (Fox Searchlight/Twentieth Century Fox)
Our 15 favourite movies of 2017 involve awkward teenagers, intense love stories, superheroes, music, small people, big aliens, and more.
---
It's that time of the year in which we look back at all the trips to the cinema we made in 2017, make a list of our favourite movies of the year and revise it a million times because "Moonlight actually came out in 2016", "Victoria & Abdul wasn't that good anyway" and "The Shape of Water should really be listed before Star Wars: The Last Jedi… Or should it not?". And then we realise that 500 films might be a bit too much, so narrow it down to 50 or maybe 20… Ok, let's make it 15.
---
15. ALIEN: COVENANT
Director: Ridley Scott
Country: U.S.A./U.K.
Yes, we know. Not only it's not as good as the first Alien Trilogy, but it also features one of the most painful scenes involving a flute we've ever seen on a screen. But it also brings us visually stunning sequences, compelling characters and aliens that are actually frightening. If Prometheus was possibly the worst Alien sequel, Alien: Covenant might be the best one, as the excellent acting and the themes approached in the screenplay make up for the lack of originality and still make us hope for a return to the Alien origins.
---

14. SPIDER-MAN: HOMECOMING
Director: Jon Watts
Country: U.S.A.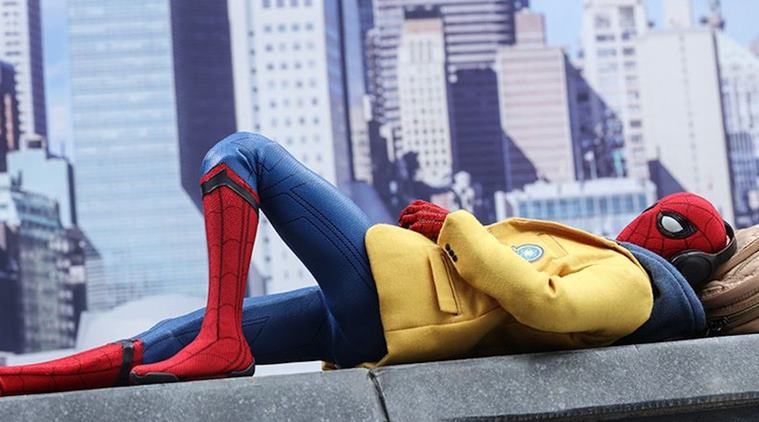 After Tobey Maguire's unforgettable crying face (Spider-Man, 2002) and Andrew Garfield's better performance in a movie with a much more forgettable storyline (The Amazing Spider-Man, 2012), Spider-Man: Homecoming really does feel like a breath of fresh air. Its snappy dialogue, flawless pace and excellent performances from all cast members prove that Marvel Studios is still able to produce (a few) unique gems whose thought-provoking storyline and unpredictable twists can turn a character we've already seen five times on screen into a brand new "friendly neighborhood Spider-Man" we simply can't get enough of.
---

13. COCO
Directors: Lee Unkrich and Adrian Molina
Country: U.S.A.
Considering the superficial way Hollywood has been approaching non-US cultures in the past, Coco could have gone awfully wrong. But we are dealing with Pixar Studios, where director Lee Unkrich and screenwriter/co-director Adrian Molina Spent years doing research on Mexico and the Dìa de los Muertos traditions, and finally produced a masterpiece of a movie that is not only culturally accurate but also nuanced, moving and heart-warming.
---

12. THE FLORIDA PROJECT
Director: Sean Baker
Countries: U.S.A.
The Florida Project is the film we didn't know we needed to see. Set in a budget Motel near Disney World, it is a profound but delicate reflection on modern America, seen through the innocent eyes of a child. It's angry and bleak but it's also honest and heart-breaking, and that is a balance that we don't often get to see.
---

11. LADY BIRD
Director: Greta Gerwig
Country: U.S.A.
Sometimes it feels like it's all about labels, these days. We wish to be free from labels given to us by society, and so we go about our lives asking for equality, fighting for the right to be exactly who we want to be. And then the moment comes to make a decision, and we struggle to find out exactly who it is that we would like to become. Lady Bird is a coming of age story and so it is all about adolescence and growing up, but it is also about relationships and adulthood. It's funny, moving and very relatable.
---

10. SUBURBICON
Director: George Clooney
Screenwriters: Joel and Ethan Coen
Country: U.S.A./U.K.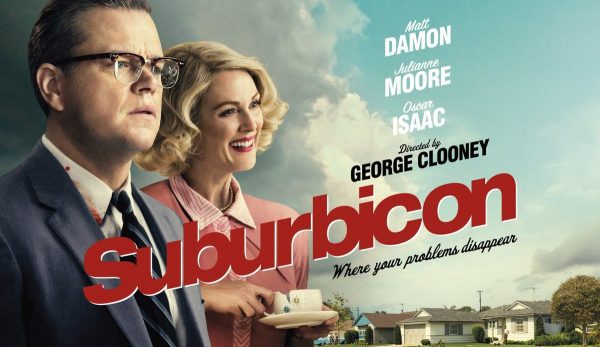 Don't be fooled by the unremarkable trailer: Suburbicon is not only about what you see on the screenbut it's also about a much bigger, much darker, much more relevant picture.
---

9. YOUR NAME.
Director: Makoto Shinkai
Original Title: 君の名は (Kimi No Na Wa)
Country: Japan
Your Name was a surprise. This Japanese animation film appeared to be another story about two strangers being stuck in each other's body "Freaky Friday"-like, but was actually a much more intriguing tale about love, loss, connection and a million more unpredictable twists.
---
8. LOGAN
Director: James Mangold
Country: U.S.A.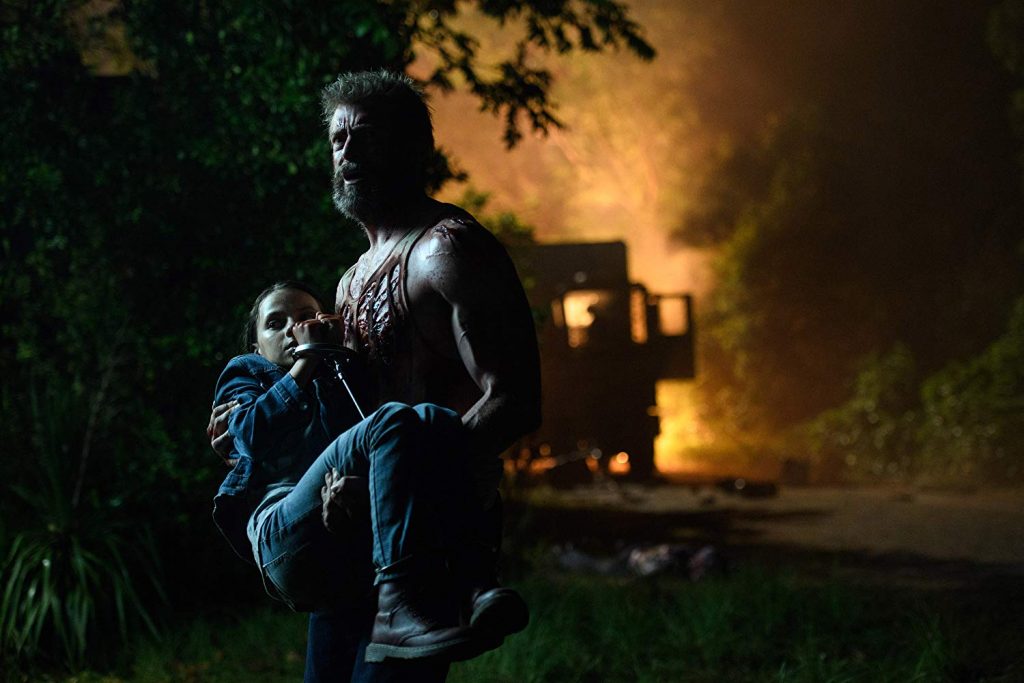 Logan is not a perfect movie, but it fully deserves to be in this list, and that is thanks to Patrick Stewart and Hugh Jackman's heartfelt performances. After all the special effects, pointless battles and hordes of new mutants we had to endure in the two previous instalments of the X-Men universe, our patience was rewarded with a captivating story that finally gives screentime to two of the most loved characters of the franchise and also brings in new talent in the best possible way.
---

7. DOWNSIZING
Director: Alexander Payne
Country: U.S.A./Norway
Alexander Payne's new film is about a near future in which human beings willingly decide to subject themselves to a procedure that permanently reduces them to six-inch-tall people, and for environmental reasons nonetheless. Downsizing appears to be about finding the solution to overpopulation, but it's about so much more than that. It is also about politics, advertising, human connection, and – ultimately – it's about the reasons that drive the choices we make. It's ironic, surreal, sometimes a little weird – as can be expected of a movie that is all about making one's self smaller. But it has plenty of wisdom to impart, and Christoph Waltz is phenomenal.
---

6. MY GENERATION
Director: David Batty
Countries: U.K.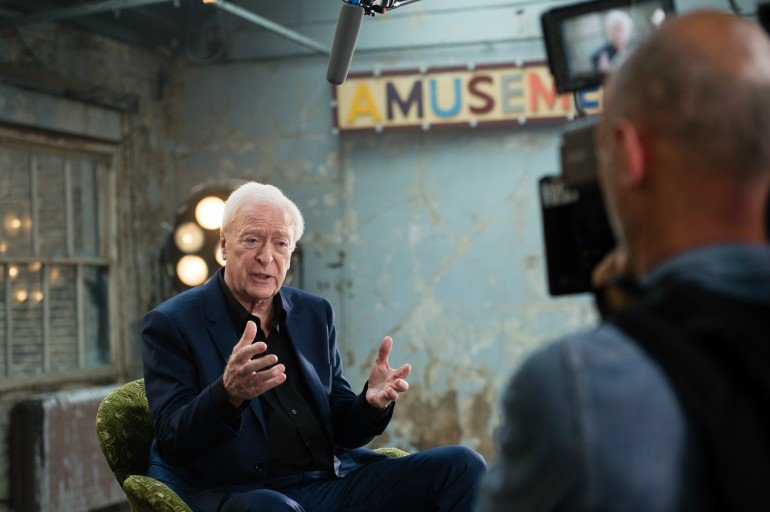 My Generation is a documentary directed by David Batty and narrated by Michael Caine, and it's about the birth of pop culture in London. Think music, art, fashion, photography, unseen footage from the 1960s of all kinds of celebrities, from The Beatles to Twiggy, from David Bailey to The Rolling Stones, to Mr Caine himself, whose sense of humour will captivate you from start to end.
---

5. MOTHER!
Director: Darren Arnofsky
Country: U.S.A.
One thing is certain: you will either really love or really dislike Darren Arnofsky's Mother!. Vanity Fair even called it "the most divisive film of the year" , so much that people are even confused about what the movie itself is all about. Is it about art and the need to find a muse? Are there religious themes? Or is it just a somewhat creepy, dream-like journey into the director's mind? There are many more theories about what this film could be about, and, even for that reason alone, we believe it needs to be on this list. We also really loved it.
See Also

Yes, Mother! definitely is disturbing and intense, but it is also fascinating. It's about the most intimate and obscure depths of human connections – the fear of not being enough, the search for our own happiness in somebody else, the way we fall into the very same patterns over and over again – those extremely dangerous, self-destructing mechanisms that we don't even know exist, until it's too late.
---

4. THE SHAPE OF WATER
Director: Guillermo del Toro
Country: U.S.A.
The Shape of Water is what happens when Guillermo del Toro decides to give us a love story. Which is, of course, not only the best love story we've seen on a screen this year, but also a masterpiece in storytelling. It's a lesson in equality, a collection of wise words of advice, a fresh look at a world we've never seen this way before, and we can't get enough of. The Shape of Water is a masterpiece, and Sally Hawkins is extraordinary.
---

3. STAR WARS: THE LAST JEDI
Director: Rian Johnson
Country: U.S.A.
In this article we shared our hopes and fears for the new instalment in the Star Wars universe. We wondered if the content was going to be original enough, and we worried about the way the characters would be portrayed. Because, it has to be said, Star Wars fans are not easy to please. We want new content, but we get tearful every time we see R2D2 make an appearance, and we long for more Millennium Falcon appearences. And yes, we are so very loyal to the old cast, but we are also very quick to judge when George Lucas introduces someone new that we are not really impressed by. (yes, we are talking about Jar Jar Binks, and yes, of course we are right and it is the source of all evil).
Star Wars: The Last Jedi got mixed reviews when it came out. It was criticised for being too "Disney" and not "Star Wars" enough, for not having enough action, for wasting screentime on unnecessary dialogue. While it is true that certain cast members could have been given more scenes to show off their talent, the way the film valued dialogue over action is one of the reason why we loved it.The Last Jedi develops certain characters in a way that is unexpected but also makes a lot of sense for the story. It has the right balance of old references and new subplots, and it is altogether a very clever sequel to The Force Awakens, setting all premises for the final instalment to be a success.
---

2. THREE BILLBOARDS OUTSIDE EBBING, MISSOURI
Director: Martin McDonagh
Country: U.S.A.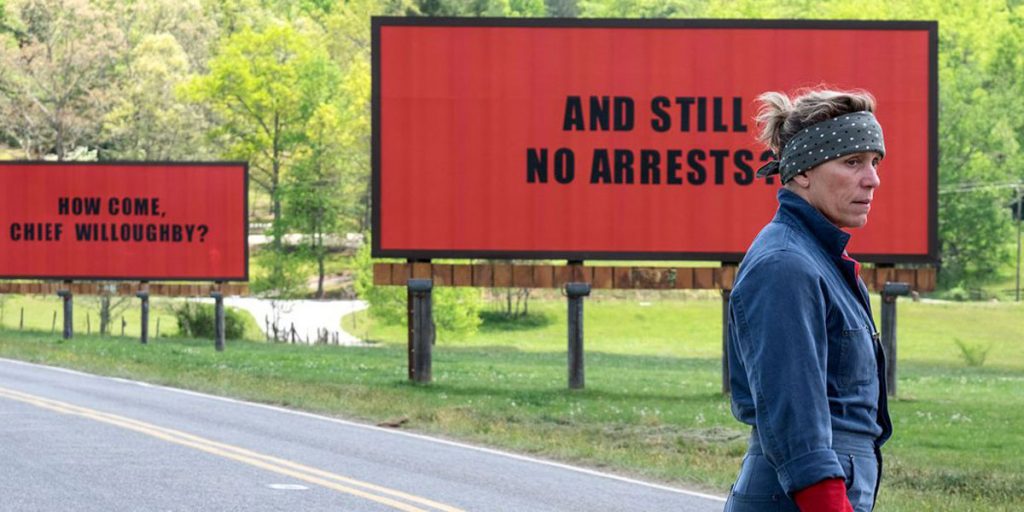 Three Billboards Outside Ebbing, Missouri should win an Oscar right now, and so should its incredible actors Frances McDormand, Sam Rockwell and Woody Harrelson. It is one of this year's most original films, and definitely has the best screenplay. But, hey! We wrote a whole article about it! Click on the link to read it, and don't forget to watch it!
---

1. JIM & ANDY: THE GREAT BEYOND – Featuring a Very Special, Contractually Obligated Mention of Tony Clifton
Director: Chris Smith
Country: U.S.A.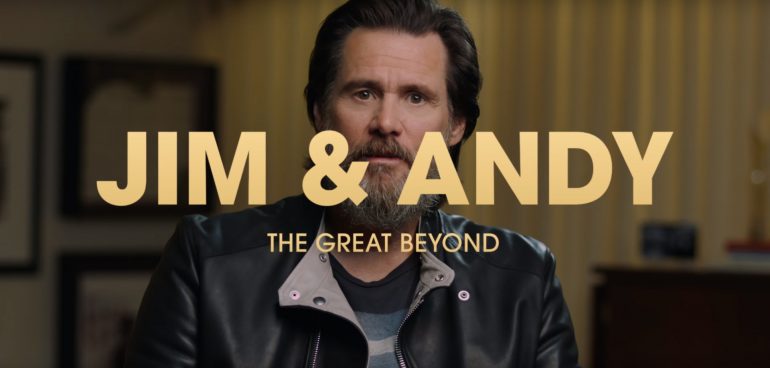 When we entered the screening for Jim & Andy at this year's Venice Film Festival, we expected to see a Netflix documentary about 1999 film Man on The Moon, starring Jim Carrey as American entertainer and comedian Andy Kaufman. Little did we know that we were about to witness the first screening of one of the most moving and honest films of all time.
Jim & Andy is not about Man on the Moon, just as it is not about Andy Kaufman or his alter ego Tony Clifton. It is about Jim Carrey looking right at the camera and baring his soul to the audience, finally showing his true face. It is about pain, suffering, feeling "broken", fighting, wanting to give up and then not giving up after all. It's about the cost of fame and how destructive the Hollywood lights can be. It is about losing one's self completely and not knowing what's left anymore.

Yes, there is a message of hope, but it's a bitter one: Jim Carrey's honesty is both refreshing and disarming, as it fills the audience with empathy and gratitude for what he shares, and at the same time establishes a connection that makes you want to give something back. Which is, after all, what life is all about.