Culinary Christmas Flings: Festive Dishes You Once Saw in a Movie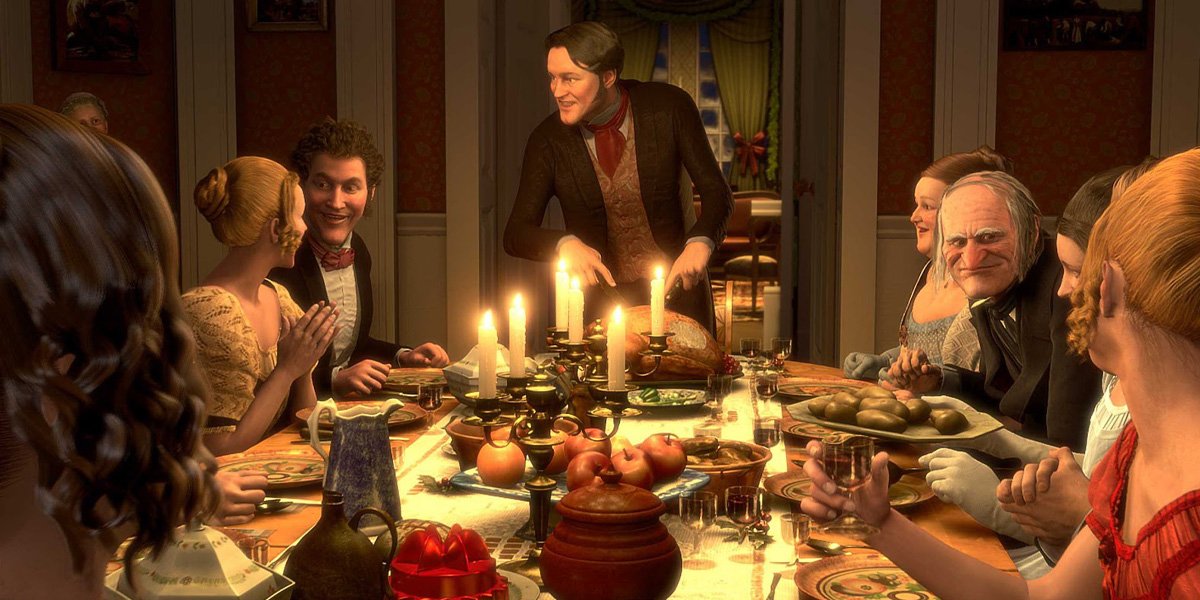 A Christmas Carol (Walt Disney Pictures)
Christmas is the time for love, celebration, and…food! Let's take a walk down memory lane and get inspired by festive dishes as seen in your favourite movies.
---
Who does NOT love Christmas? Especially this year, holiday season comes as primary need to rebalance our chakras and let go of 2020 with a hopefully more positive 2021. Lessons we learnt this year? You never know what to expect from the turn of the decade; but you can always count on good pudding on Christmas day and quench your thirst for festive dishes – at least, we're placing our bets on this last one. So let's have a quick movie-focused dinner rehearsal while we wait for vaccines to be approved and theatres to be in business again. I promise I'll be short: because I do NOT enjoy sealed-up cinemas.
A little bit of a heads up before we start off: since I want this to be a cross-nostalgia piece, I'm not going to try and write super-convoluted but also incredibly successful recipes for this article. Not because I'm a lazy a*s – oh well, actually, I might very well be – but mainly because I respect the work of professionals who did this better then I could ever do right now. So yeah, there will be a link at the end of each piece.
---

1. SHREK (2001)
GINGERBREAD MAN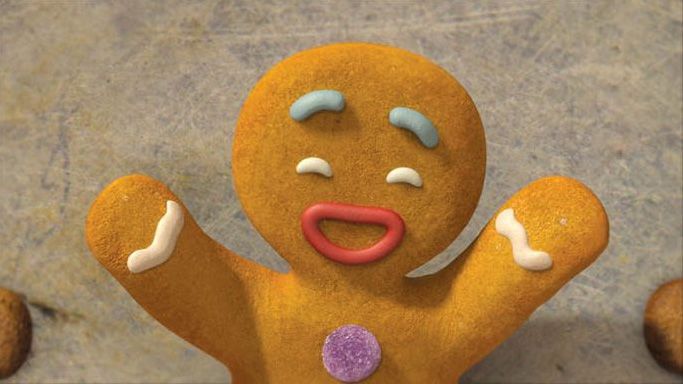 Have you ever thought of Dreamworks's Shrek as a Christmas flick? I bet you haven't. Well, guess what, I did! The Gingerbread Man is one of the cutest, most accomplished characters that ever stepped on Dreamworks's working screens, and I felt I had a real connection with the dude back then in my pre-teens. The thing that I most envied him were – obviously – his plump, squishy purple buttons. However, I could never make out whether they functioned as multiple hearts or accessories. Back to the real world, my onsetting movie-sparked Anglophilia prompted me to replicate Christmas treats and festive dishes that did not actually belong to the place I was born into. For some kind of weird imprint-fascination with the whole thing about Gingerness and Being Gingerness, Gingerbread Men where one of my first attempts at baking. They made me want more. 
Recommended recipe: GIANT Single-Serving Christmas Cookies – Gemma's Bigger Bolder Baking
---

2. A CHRISTMAS CAROL (2009)
CHRISTMAS PUDDING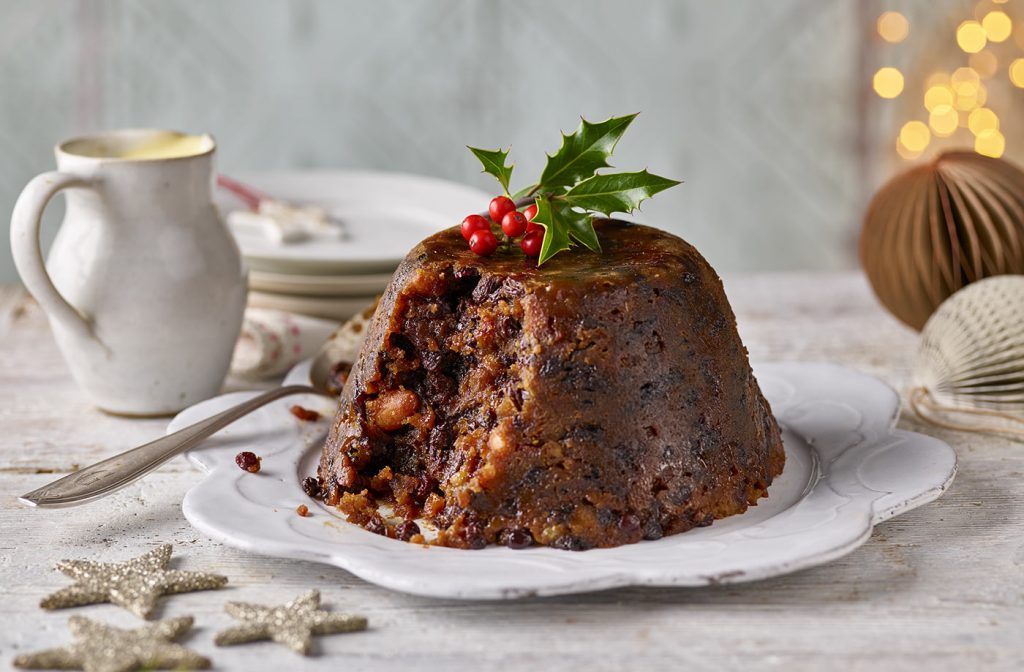 Pudding is like pizza, but in the UK: everyone has their own recipe for it, everyone thinks they're baking it best, and so on and so forth. However, as A Christmas Carol (the movie, not Dickens's celebrated novella) teaches us, the best pudding is the one that we share with our loved ones. Puddings are – as all humble and delicious festive dishes are – baked out of joy and sorrow. Joy, because sugar is also a good way to boost your moods. Sorrow, because you were forced to bake it – otherwise, you would have lost valuable food which was going bad or stale. Today, we are looking for recipes for finer and finer puddings. Besides cherishing traditions with updated memory, let's take a walk down memory lane and pay visit to Tom Cratchit's family. You won't be disappointed.
Recommended recipe: Perfectly Steamed Marmalade Pudding – Gemma's Bigger Bolder Baking
---

3. ELF (2003)
SPAGHETTI, MEATBALLS, AND NO CANDY AT ALL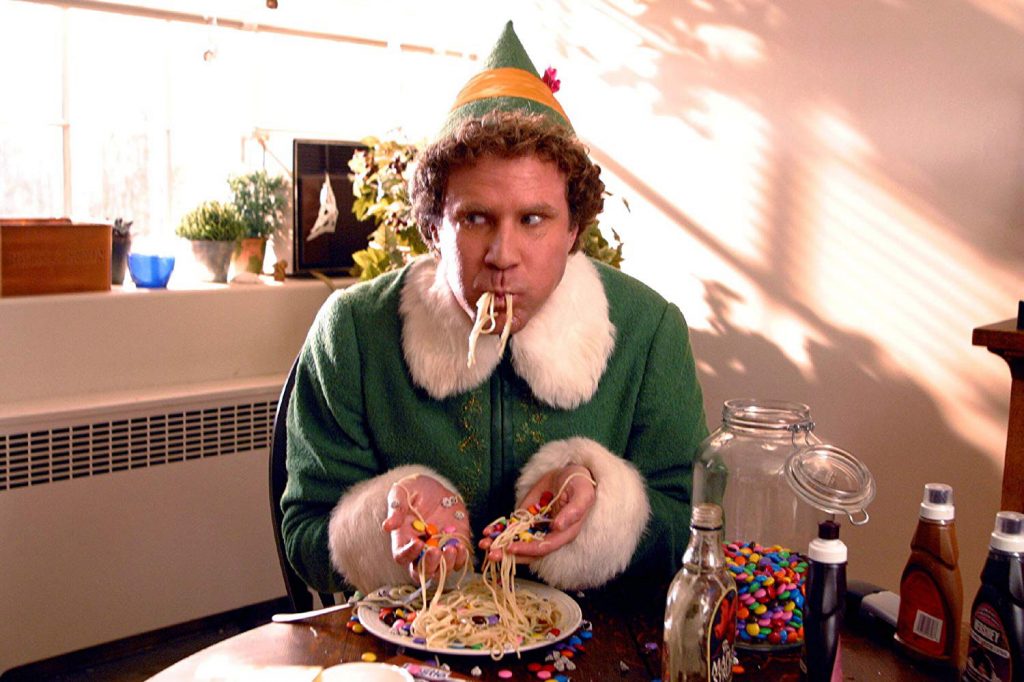 Buddy the elf (Will Ferrell) could not believe his ears when he was cued not to put any sweet treats on the sauce. I take meatballs very seriously, so naturally I'm glad that Buddy decided to do the right thing and enjoy his spaghetti in their savoury version. From the hands of industrious grandmas in the South of Italy to Lady and the Tramp's most romantic scenes, spaghetti meatballs is an institution in every respectable movie, and beyond. What other time of the year other than Christmas to cherish it?
Recommended recipe: Spaghetti & meatballs recipe – BBC Good Food