Euphoria Season 2 Episode 5 Review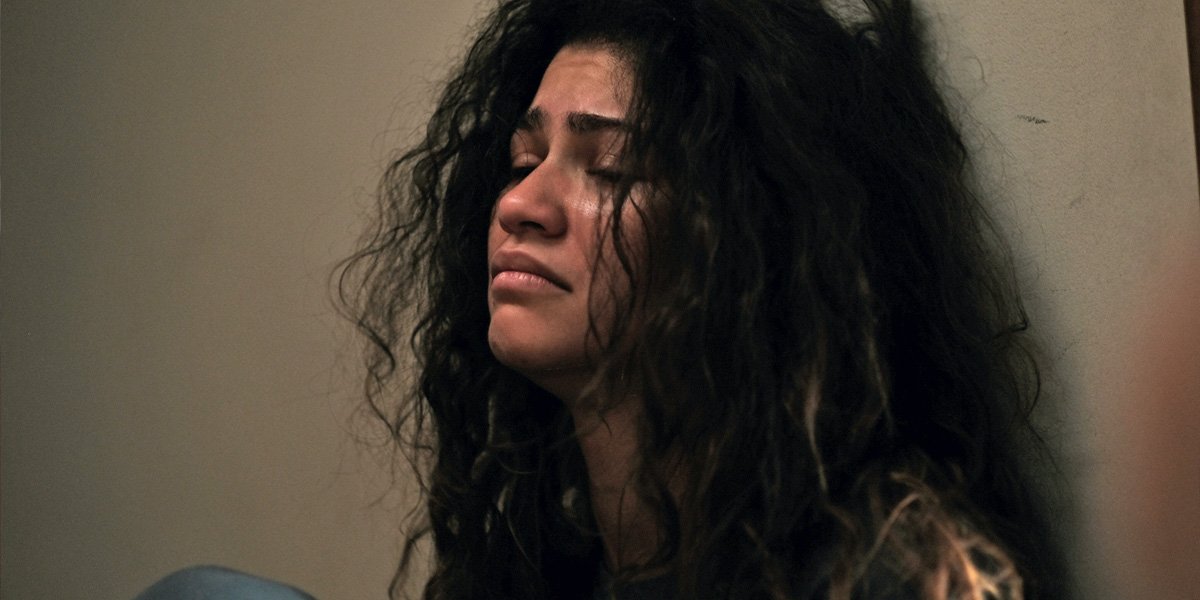 Zendaya in Season 2 Episode 5 of Euphoria (Eddy Chen/HBO )
Episode 5 of Euphoria 's season 2 takes us back to basics by mainly focusing on Rue's storyline, in what might earn Zendaya her second Emmy nomination and win.
---
This review contains spoilers for Season 2 Episode 5 of Euphoria.
Having reviewed every single episode of Euphoria 's season 2, it has given me the opportunity to look back at what has been said about the show on a week-to-week basis, whether expectations have been met or not, and if this season's writing has been on par with the incredible achievement that was season 1. I won't lie: after watching the first episode of season 2 I kind of was expecting for a nonstop, bombastic second season of Euphoria that would consistently deliver twists and turns every week. For better or worse, it hasn't exactly been that, and although my thoughts for the season as whole remain positive, I can't help but notice how the show's been lacking any real focus on what it truly wants to do with its characters. It takes the series nearly five full episodes for characters to suffer consequences for their actions. Sure, you can argue the show is just taking its time to build these plotlines for a proper payoff, but when each episode is just dragging things that should have seen development an episode or two ago, then it kind of becomes a problem.
Not until episode 5, "Stand Still Like the Hummingbird," do we get to see actual real development for the two storylines everyone has been impatiently waiting to get somewhat of a resolution: that of Rue (Zendaya) and Cassie's (Sydney Sweeney) current mess they find themselves in. We begin with a cold opening in which we see a heated confrontation between Rue and her mom Leslie (Nika King) as she confronts Rue about her doing drugs again and hiding it from her family and friends. Since Rue had told Gia (Storm Reid) she was doing weed back in episode 3, even though we know she was doing more than that, she immediately lashes out on her sister, accusing her of rating her out to their mother.
I want to take a minute to praise Storm Reid's performance here, because, even though Zendaya will be the one praised for her impressive work in tonight's episode, Reid deserves as much attention as the rest of the cast. Anytime she has to portray Gia's trauma dealing with her sister's addiction, Reid brings her A-game with the way she's mastered how to show off Gia's repressed memories through her body language. Her eyes alone, for example, lets us know she's been in this exact same situation before without having to utter a single word of dialogue. Paired with Nika King's marvelous portrayal of a mother who just wants what's best for her oldest daughter, it all makes for a tragic yet realistic look at how it is to want to help a loved one who simply doesn't want any help from anyone in return.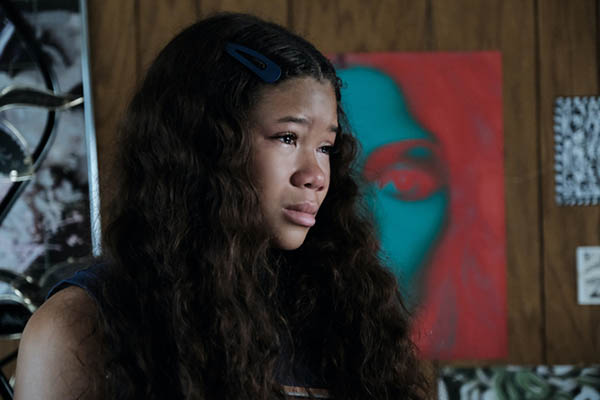 Things get violent, though, when Leslie tells Rue that she knows about the drugs she's been keeping away in her suitcase not because of Gia, but through Jules (Hunter Schafer) after she herself learned this information last episode from Elliot (Dominic Fike). Rue starts attacking her family, resulting in her destroying her room and Gia's, as well as the rest of the house looking for her pills. While searching for the suitcase, she is interrupted by Jules, who reveals she flushed them down the toilet and was silently in the living room with Elliot listening to Rue's tantrum this entire time. In what already is one of Euphoria's most heartbreaking scenes, which is saying something with a show like this, Rue attacks Jules by telling her how much she despises her and how she regrets meeting her in the first place.
Zendaya is a damn superstar when it comes to her craft. Euphoria in particular has given her a beautiful platform, for a lack of a better word, to show the world what she is capable of delivering these powerhouse performances, and that she isn't just the Disney Channel girl everyone fell in love with and remembers from those quirky shows. As if her work in season 1, that earned her an Emmy, wasn't proof enough, she outdoes herself here with a performance that demonstrates she's one of the best young actresses in the business right now. In the case of a character like Rue, Zendaya doesn't shy away from showing how ugly moments can be for somebody dealing with addiction. If Zendaya is nominated for another Emmy, I wouldn't even be surprised. She's beyond phenomenal and without a doubt in my mind she is one of the key elements that make the show work, even when the writing isn't at its strongest.
After this exchange, Leslie decides to take Rue to the ER to get her to be detoxed, eventually resulting in Rue escaping from her mom's car in the middle of a busy street where she's almost run over by other cars. From here, the episode sort of evolves into a foot chase where Rue is seen going from house to house, looking for drugs she can consume or for stuff she can use to pay Laurie (Martha Kelly) back for the drugs she was supposed to sell. In one of her first stops, she arrives at Lexi's (Maude Apatow) house, where we finally get our first drastic development in Nate (Jacob Elordi), Maddy (Alexa Demie) and Cassie's love triangle when Rue exposes her affair with Nate to Maddy and their friends as a means to distract them and escape from the place after her mom catches up to her there.
See Also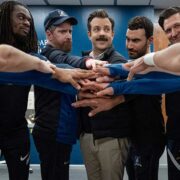 It feels so nice to finally see Cassie's secret be revealed after her storyline being built up to no end for the past couple of weeks. I mentioned earlier how the series felt like it was confused as to how it wants to approach its characters. I said this because season 2 seemed to know what arcs it wanted to explore, but didn't know how to get there. Episodes 2, 3 and 4 dance around this idea of a love triangle, but nothing really compelling comes out from this other than some quite funny misunderstandings. That being said, Rue's actions in episode 5 have set up for a fascinating conflict between Cassie and Maddy that I hope they actually do something with the potential here, rather than keep dragging this storyline. We don't need more repetitive, unnecessary set up. That's been done and now it's time to see the resolution to this in the remaining three episodes.
Rue is once again on the run after this series of events unfolds, and finds herself at Fezco's (Angus Cloud) home, where she explains she's currently going through withdrawals and needs to take anything to relieve the pain. She asks him if she can take some pills she finds in one of his rooms, but Fez refuses and kicks her out. She then finds a couple drive off from their home, leaving their garage open which allows Rue to break into their house and rob them. The couple returns sooner than expected and catches her hiding under the bed, forcing Rue to escape with jewels and money in her hands. Once on the streets, again, a group of cops find her and start to run after her. Rue manages to escape them, then proceeds to visit Laurie in an attempt to pay part of the money she owes her with what she stole. In a weird yet terrifying exchange between the two, Laurie helps Rue in administering morphine so her pain goes away, but not without questioning Rue how she will keep her end of their original bargain regarding the drugs and money. Episode 5 ends with Rue waking up in the middle of the early morning, still at Laurie's house, as she attempts to leave the property without being caught. She succeeds and arrives back home where her mom is still awake waiting for her return.
Something that episode 5 made evidently clear to my eyes is that Sam Levinson, as a writer, excels at his job when he solely focuses on Rue. Maybe it's because he himself, as a former addict, can relate to our protagonist's journey the most, but there's just a level of realism, heart and care in her story that can't really be found in the rest of the cast, at least not really in this brand new season. Ever since the premiere, every episode of Euphoria 's season 2 has been extremely entertaining, for what is worth, but it's been trying to do so much at once to the point that it ends up being hard to follow. The ideas, on paper, aren't terrible. The execution itself isn't that bad: if it were, the show wouldn't be as watchable as it is. With the announcement of Euphoria being renewed for a third season, though, perhaps Levinson and his producers will hopefully create a writers room that will help the show become a better version of itself where all character arcs across the board get equal time and treatment. Hunter Schafer proved to be a great writer when she wrote her special episode in between seasons, so maybe welcome input from the cast regarding their characters as well. As for now, with three episodes away from the season finale, we can only wait to see how Euphoria 's season 2 will pan out as a complete picture despite the bumpy ride it's been taking us on thus far.
---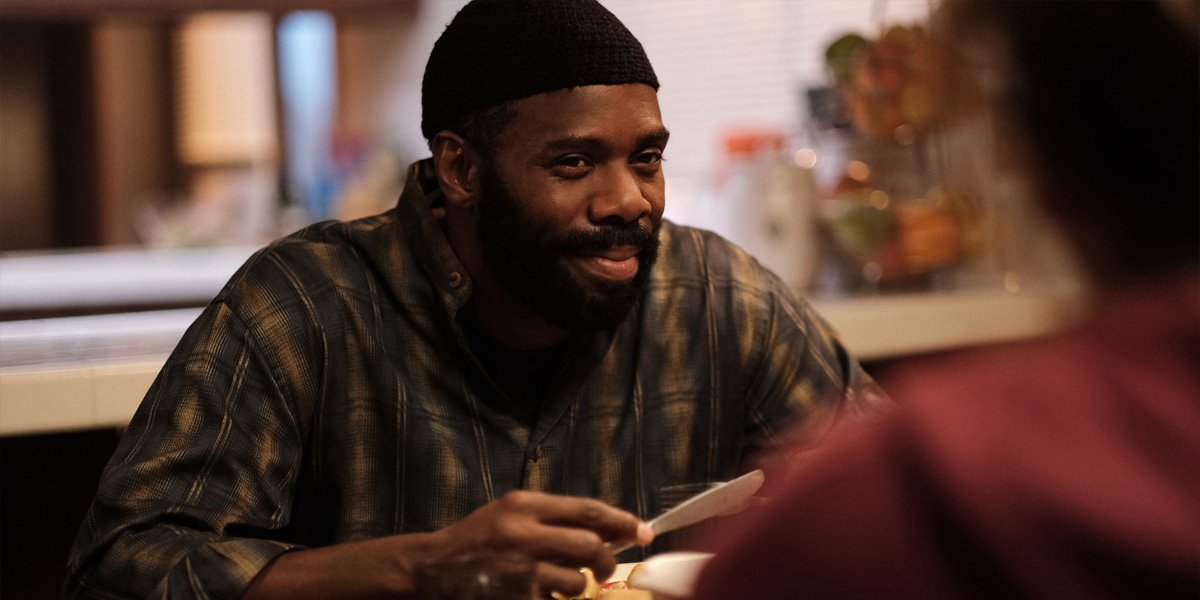 Euphoria 's Season 2 Episode 5, "Stand Still Like the Hummingbird," is now available to watch on HBO Max.