Euphoria Season 2 Episode 3 Review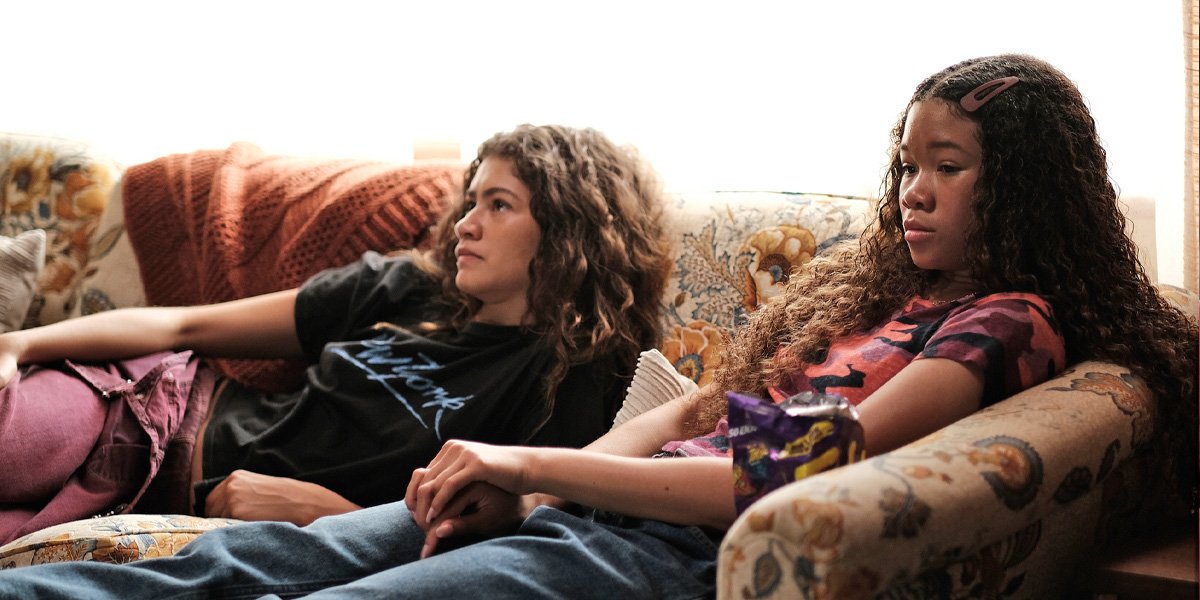 Zendaya and Storm Reid in Season 2 Episode 3 of Euphoria (Eddy Chen/HBO)
Euphoria 's season 2 dwells into the origins of Cal during episode 3, in what might be the show's funniest and most meta episode yet.
---
Given how messed up of a human being Nate (Jacob Elordi) is as a character, and knowing he grew up into the person he currently is because of his father's violent and sexual predatory behavior, I think we've all been wondering since season 1 what caused Cal (Eric Dane and Elias Kacavs) to become the cold, creepy parent he is today. Episode 3, "Ruminations: Big and Little Bullys," attempts to answer that question with its opening sequence, as we're taken back to Cal's high school memories and we are shown what kind of person he was back in the day. It turns out that he was the complete opposite of his own present self. He wasn't abusive towards the girls from his school, unlike Nate, but instead we see him struggling with his sexuality as he clearly developed a major crush on his best friend Derek (Henry Eikenberry). Cal and Derek used to do everything together, to the point where they could easily talk for hours about girls, sports, and everything in between.
It is hinted that Cal's father noticed how close these two got with one another, which is why we get a small exchange between Cal and his dad where they argue for a few seconds after his father kicked Derek out of the house. Eventually, Cal meets who would later become his future wife and mother of his children, Marsha (Paula Marshall and Rebecca Louise), as they quickly form a sexual relationship. One day, though, after graduation, Derek convinces Cal to go celebrate before both of them part ways as they each had different futures ahead. They end up in an isolated gay bar where they're served alcohol despite them still being minors. Their night concludes with these two dancing to 'Never Tear Us Apart' by INXS, where they finally confess their feelings for one another. Everything does fall apart the next day, though, as Marsha gives Cal the news through the phone that she is pregnant with their oldest son Aaron (Zak Steiner).
I know it might feel odd that the show's writers are giving Cal the opportunity to make us sympathize with his backstory, but it never feels manipulative. In no way does it come across as a way to justify the sexual predator he grew up to become in the present day, although it does explain a lot as to why he does it. Since he never really got to further explore his sexuality freely without having to hide it from his friends, girlfriend or family, and having a kid definitely didn't help his case, the current double-life he is living is a product of not being able to live his life how he might have originally wanted. Though still an unlikable character, this flashback does give him more layers, rather than just being a one dimensional douchebag. Elias Kacavs gives a heart-warming performance as young Cal, helping us see him in a more positive light before turning into the monster he is now.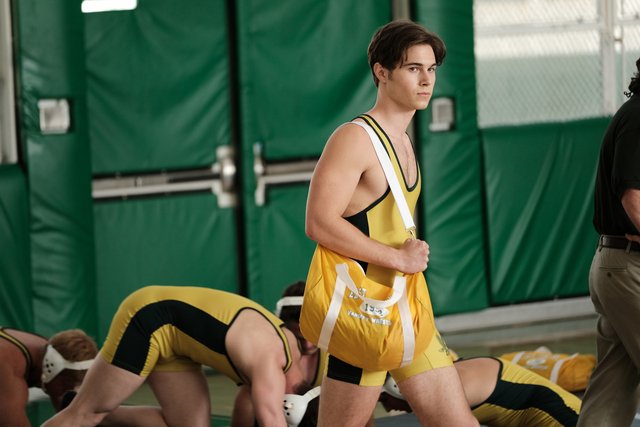 From here, we jump back with Rue (Zendaya) as she proceeds to explain to the audience how to get away with being a drug addict by, once again, breaking the fourth wall just like she did in season 1. Things escalate pretty fast during this montage, as we see her younger sister Gia (Storm Reid) react badly to Rue suggesting she will start smoking weed. Reid doesn't get to do much in Euphoria as much as I wished she did, but whenever she's given the chance to show off her acting chops she kills it every time. Here, she clearly shows signs of PTSD, having to be there for Rue every time she relapses and how tired she is of seeing her not make any real progress. We also get a glimpse at the interesting, to say the least, development between Jules (Hunter Schafer) and Elliot (Dominic Fike). Many of us Euphoria aficionados did complain about the lack of Rue and Jules in the last two episodes, and, for what is worth, they did deliver the goods this week. After a severe discussion about Elliot's real intentions towards Rue, Jules finally confronts him if he's sexually interested in her, which leads to a hilarious back and forth about how many people they have slept with.
While everybody is having existential crises, sexual frustrations, or dealing with drug addiction, Lexi (Maude Apatow) gets the brilliant idea of writing a play for the school as a way to liberate herself from all of the thoughts she's been collecting in her head over the years. As mentioned last week, the energy Apatow brings to the show is so damn bright compared to the one that the rest of the cast brings, it's a nice break from all the dark themes that can be overwhelming. Here, we truly see how Lexie views herself and the role she plays in the lives of her loved ones. Describing herself as an observer, she talks about her struggles of not having the courage to intervene in any of the hardest moments of her life, almost as if she's been seeing her life play out as a movie. This takes us through another super meta breaking of the fourth wall where Lexie is seen walking away from her family's diner table as her house transforms into a studio set where they are filming a show based on her life called "This Is Life."
In this imaginative reality she's created for herself, Lexi is the writer, director and creator of her own show where she, a side character within Euphoria, is the protagonist of her "hit series" as she explains how sometimes the supporting cast is more interesting than the main characters. This can easily be applied to Sam Levinson's Euphoria, which makes for great commentary. Lexi finishes her script, opens auditions, culminating in a great confrontation in the ladies restroom between her, Rue, Cassie (Sydney Sweeney), Kat (Barbie Ferreira) and Maddy (Alexa Demie), where Cassie is made fun of because of the outfit she is wearing. Right from this moment, Cassie's desperation comes to light as we see her develop a small ritual at 4am in the morning so she can get ready for school and impress Nate. Already, as predicted, we get signs of her slowly losing her own identity for a relationship that won't end well, as Nate is pressuring her to change who she is for him.
Something that I feel needs to be addressed relating to Kat's storyline so far this season is a rumor that started to go around on social media and get the attention of fans earlier this week. According to Radar Online, Barbie Ferreira and showrunner Sam Levinson have been having creative differences behind the scenes about where Kat's journey should go in season 2, with Ferreira disagreeing with "Levinson's vision for her body-conscious teen character."
Whether this is true or not I guess we'll have to wait and see, until somebody from the cast confirms or denies this, but there has been a real absence from Barbie's character this season that just feels off. She's barely in the premiere episode; we're given a short update about her current state of mind in episode 2, whereas episode 3 only allows her to have a two minute scene with Ethan (Austin Abrams) in an incredibly uncomfortable dinner with his parents in which she starts to question her own identity. Hopefully this ends up being one more of those stupid internet rumors made up for clicks, but after almost everyone has been given equal time in season 2, it would have been weird not to point this out.
In a frustrating turn, Rue keeps making questionable decisions when out of nowhere she gets the idea of dealing drugs in order for her to get easy, free access to them. After being refused by Fezco (Angus Cloud), this leads her back with the drug dealers from episode 1 where she makes a deal with Laurie (Martha Kelly), Fez's boss, as they agree on Rue taking a case with ten thousand dollars worth of drugs for her to sell with other people her age. Rue walks away, but not before her life is threatened if she doesn't make a profit in a certain amount of time.
By far the funniest moment in episode 3, arguably in all of Euphoria, is Cal spying on Fezco's activities outside of his home, only for Ashtray (Javon Walton) to kidnap him for the remainder of the afternoon. Angus' delivery here is so damn hysterical where he has to react to Cal exposing himself about having sex with Jules, something Fez didn't know, and him learning that Nate was in love with her too. With Ash beating Cal bloody with a shotgun, and Cal realizing he was played by Nate when he told him about Fez being involved in acquiring the tape containing Cal and Jules having sex, it all makes for a humorous back and forth of the likes of a Tarantino movie.
The episode spends its final moments further exploring Jules and Elliot's relationship while they wait for Rue to meet them at Elliot's house. They start talking about Rue, whether or not she's sexually interested in either of them, especially in Jules considering they're in a committed relationship. Elliot opens up about how he feels about Jules, telling her anyone would be lucky to have her as a partner, and they indirectly confirm with one another how Rue has never told Jules any of those things to her face before. Rue has a brief confrontation with Ali (Colman Domingo), leaving their relationship damaged after she says some hurtful things. Finally, episode 3 closes with Nate meeting up with Maddy when he was supposed to see Cassie instead, potentially showing he's trying to be with both of them at once.
---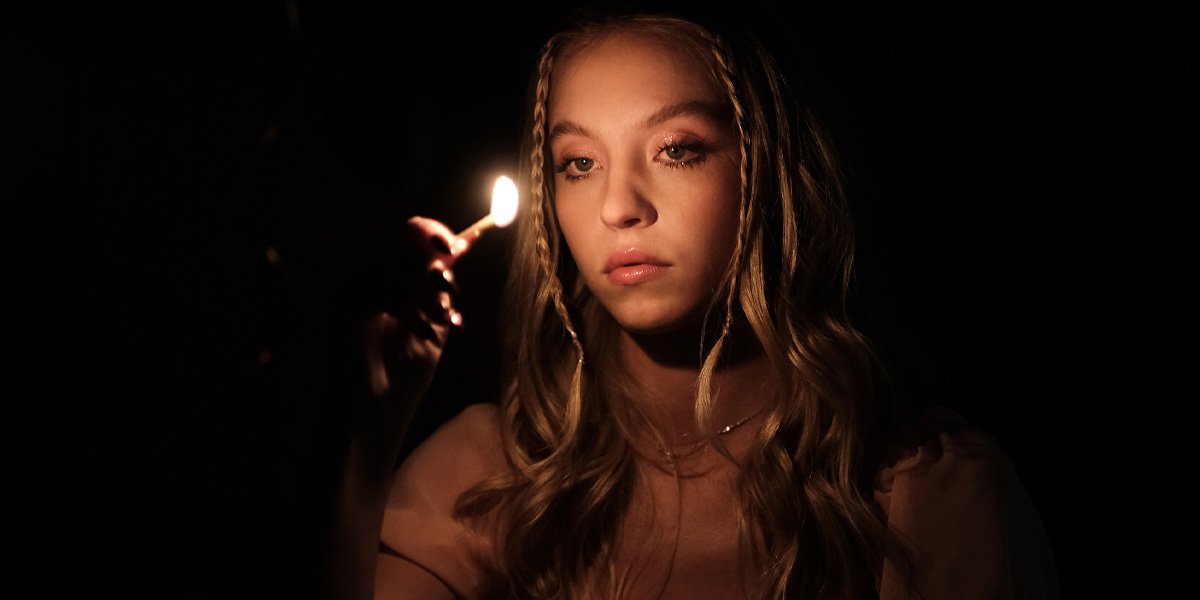 Euphoria 's Season 2 Episode 3, "Ruminations: Big and Little Bullys", is now available to watch on HBO Max.