Director D. Smith on Kokomo City: Interview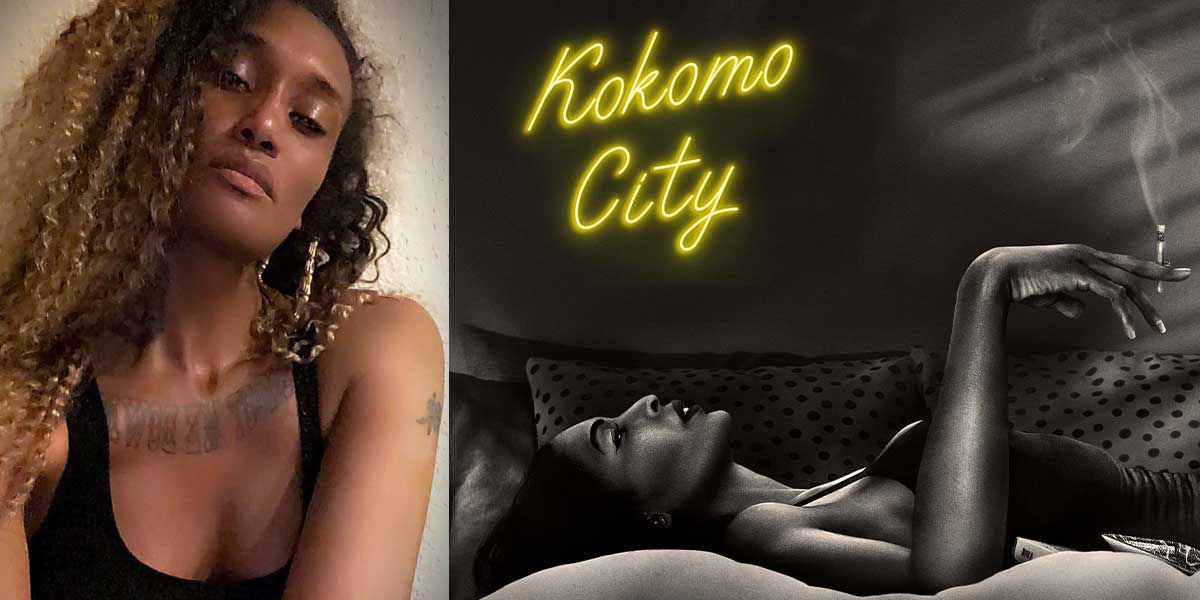 Director D. Smith, Kokomo City (Magnolia Pictures)
We sat down for an interview with director D. Smith to talk about her invigorating documentary Kokomo City, which chronicles the lives of Black transgender sex workers in America.
---
It's easy to see why Kokomo City has been sweeping awards (namely at Sundance and Berlinale) and wowing audiences and critics alike for most of 2023. D. Smith's fabulous documentary is as frank and as funny as films can be, with a wonderful verve and unassailable wit brought to the screen by the trans women she interviews.
D. Smith captures many people across Kokomo City's swift runtime, but her main focus is on four transgender sex workers: Daniella Carter, Dominique Silver, Liyah Mitchell, and Koko Da Doll. The latter was fatally shot in April of this year, adding further urgency to Kokomo City and its themes. All of these women contribute to Kokomo City's fiery passion and unerring engagement, with D. Smith's roving camerawork and swift editing further enforcing the film's dynamism.
D. Smith spotlights the issues and discrimination that these women face in their lives as sex workers, but she also allows them to bring humour and charisma to the documentary. Viewers will laugh in Kokomo City just as much as they will be emotionally affected. To celebrate Kokomo City's worldwide release, we sat down with D. Smith to talk about her singular filmmaking style, a fresh way of portraying trans women on screen, and more. Read our interview with D. Smith below.
---
CHANGING THE NARRATIVE: D. SMITH ON TRANSGENDER TRUTH AND CELEBRATION
Thank you for speaking to us today. I saw Kokomo City at BFI Flare earlier this year and loved it. It's one of the best documentaries of recent years. I'd love to start by discussing the opening of Kokomo City, in which a woman tells a story that is scary and violent, but also very funny. It's a balance of tones that feeds into the whole documentary.
How did you achieve that balance? Did it stem naturally from the women you interviewed?
D. Smith: When I met them and before I started filming, I let them know what my process would be: that Kokomo City wouldn't be a quintessential, run-of-the-mill documentary. I really wanted to do something different, and they were very excited and curious about it. Within storytelling in general, you have to find a way to really engage people in an entertaining way that doesn't demean or sacrifice your creative integrity.
These are Black trans women. We are so animated, so fun, and full of personality and dreams. I really wanted that to be the standout element within this film, so I encouraged these women to be themselves and to say what they wanted to say. I didn't want to do the "red carpet" thing with this, or turn that real transgenderism off and be beauty queens. We were going to be powerful, empowered, sexy, provocative Black trans women who aren't ashamed of who we are.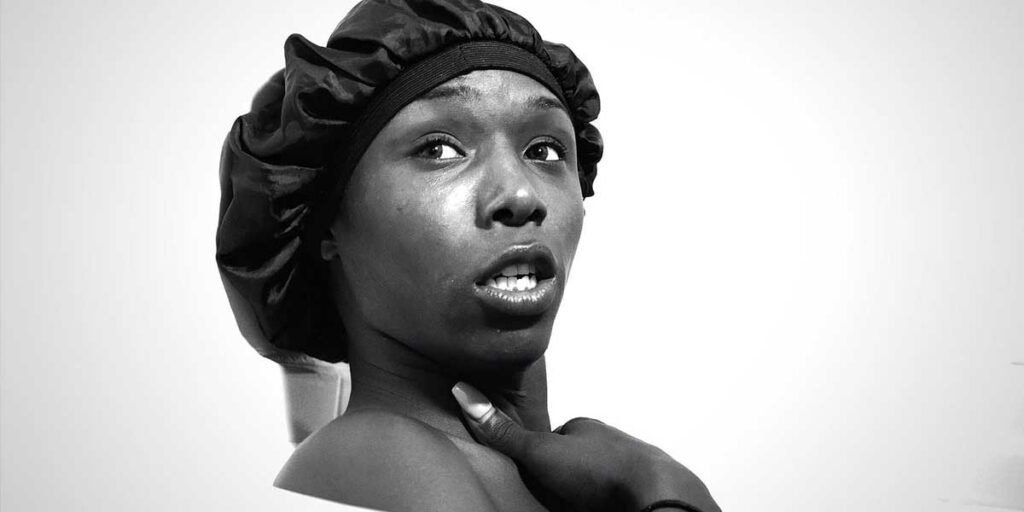 You mentioned the "red carpet" element, which you've talked about previously as well. What does that narrative mean and how did you change it for Kokomo City?
DS: Like anyone on the red carpet, you have to be prepped. So many times trans women are encouraged to put on a good face, a happy smile, and be that beacon of hope, when in reality we barely have a stable place to live, don't have any protection, any healthcare, or anyone to love. We are always positioned in a place that represents a company or organisation. Are we truthfully hitting the points that will help us? I don't mean that we deserve handouts in terms of being greater than anyone else's need. However, we know the transgender needs of protection, healthcare, and job opportunities, so let's not send the girls out with ball gowns and endorsements whilst they're still going home with the lights out and turning tricks to pay rent.
At one point in the film, a link is made between how Black people have historically been treated in America to how trans women and gay men are treated now in Black communities. Could you talk about the specifics of this experience?
DS: This movie was made for so many reasons, but one of them was to break the template of the talking points that we're so often given and the box that we are put into. There are humans, then there are trans people, or queer people. Those boxes are absolutely devastating to us as humans. We are being isolated via segregation. I really wanted to paint the picture of a new trajectory for us to tell our stories.
I don't think it needs to be trans people telling trans stories, or white people telling stories about white people, or Black people only telling stories about Black people. That's ridiculous. As a creative, I'm never going to box myself in that way. There are a lot of things that people could discover that are new or that they could be inspired by. It's a new day and we need that reset button. We are tired of hearing the same thing.
---
SINGULAR STYLE: D. SMITH ON KOKOMO CITY 'S REFRESHING TONE AND STYLE
Kokomo City has such fresh and exciting visuals. What made you approach the documentary with such a unique style?
D. Smith: First of all, I wanted to do a film that felt cool, edgy, and fresh. I wanted this raw style. We never see really creative, fun, badass ways of shooting transgender women. Normally it's a sad, traumatised, morbid, party pooper type of dialogue. I wanted to bring our stories to the table in a different package, something that was more entertaining, vibrant, and colourful—even though it was shot in black and white!
Imagine if Quentin Tarantino or Spike Lee did a documentary about trans women. That is what I wanted to do. I wanted to push the envelope and needle forward creatively, and I hope that people understand that they're allowed to have fun with us, as they have fun with any other human. Trans women should also know that if we want to be treated like humans, we have to jump into the human pot as well, get off our high horses, put on our human faces. I hope Kokomo City encourages trans women to come and tell their stories.
You definitely achieved that. Watching Kokomo City with an audience at BFI Flare was perfect. Everyone was having so much fun. The documentary Paris is Burning came to mind whilst I was watching Kokomo City. Was that an influence on you at all? Did anything else influence you?
DS: Paris is Burning was obviously a monumental achievement within our community, but it wasn't the first thing that came to mind when I was creating Kokomo City. Like I said, I was thinking of Tarantino or Lee, even Salvador Dali, thinking of my compositions and my aesthetic.
Saying that, Paris is Burning was a different time [it was released in 1990], but we still share a lot of those moments in those threads. There has been an evolution of transgenderism though. Look at us: there are protagonists in Paris is Burning who wish they could be famous or on the cover of magazines. You see trans women doing Victoria's Secrets! We have come a long freakin' way.
It's good to have those comparisons, because people could look at Paris is Burning and then look at an updated version of where trans women are now, by a trans woman. Both films are relevant in their own way. I'm still thrilled that Kokomo City is even being compared to Paris is Burning.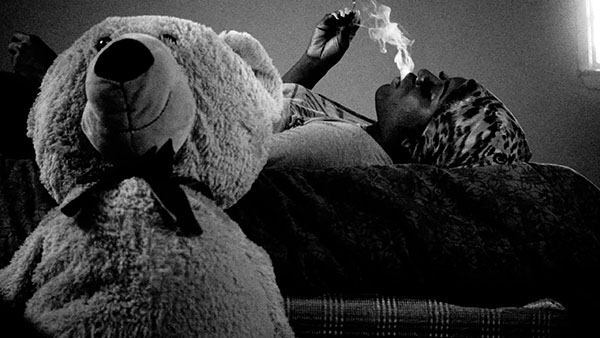 ---
THE CREATIVE PROCESS: D. SMITH ON THE JOYS OF MAKING KOKOMO CITY
You obviously directed Kokomo City, but you also did the cinematography, editing, and casting. What was that experience like?
D. Smith: I promise you I can't express this enough: nothing about it was hard. Nothing about it was difficult. I don't know if the passion spoke, or me seeing so clearly what I wanted, but there was really nothing hard about it.
The toughest thing about it was I didn't have any money. I had to do things myself, like travelling, renting cars and rooms, and feeding protagonists. I had to do that, so that was difficult. Any money I got, it went towards the film.
But to me, it was a no-brainer. It isn't a sacrifice that you make, when it's something you want to do; it's an honour and a privilege. As a creative person, I was so fulfilled. After I was shunned from the music industry, I was so empty and worn out, both physically and spiritually, so doing Kokomo City just filled me up. I'm back, and I'm even way better than I was before. I have learned so much and this is my purpose.
The four main women you speak to in Kokomo City discuss very personal subjects so honestly. How did you achieve this very open dialogue?
DS: I've always been a good listener. I'm sensitive in terms of being considerate of other people's comfort, personal space, and emotional bandwidth. When I approached these women, I wanted to be as humble and transparent as possible. I told them: "I don't have money, I'm doing this myself. I want to share your stories because I am encouraged and inspired to tell your truths."
I think it liberated them to know that there was no politics or policing. They could just lay on their bed, soak in the tube, run around the house naked—I didn't care! I wanted them to be their absolute true selves. For whatever stories I do, I'm going to have that same approach, earning people's trust by just being yourself. You can't go wrong.
---
RECOGNITION: D. SMITH ON KOKOMO CITY 'S SUCCESS AND HER OWN FUTURE
Could you put into words the experience of winning awards at Sundance and Berlinale? If you can!
D. Smith: I don't even know how to put those experiences into words. I'm very appreciative and I understand the magnitude of winning those awards. This process has been a non-stop freight train that will be like this until the end of the year. I haven't really had a moment to just personally let it all sink in, but I do understand how major it is to have swept the Sundance category I was in or getting a standing ovation at Berlin.
I understand that all of that is special, but the most rewarding thing is when people from all walks of life take something positive from this film. That is the greatest reward I could get.
What are you working on next?
DS: I'm not sure how much I can tell you, but hell yeah I'm working! I have about four projects on the table and the phone hasn't stopped ringing, which is a complete turnaround from three years ago. I'm seizing the moment. I'm grateful for every email and phone call from people wanting to work with me or curious about what I'm working on. I am in development for a new film and it's going to be fantastic! Once I get Kokomo City sailing, I can get into my next baby.
This interview has been edited for length and clarity.
---
Kokomo City will be released in UK & Irish cinemas on August 4, 2023. The film is now showing in US theaters. Read our review of Kokomo City.