Dead for a Dollar (Film Review): Enjoyable, But Puzzling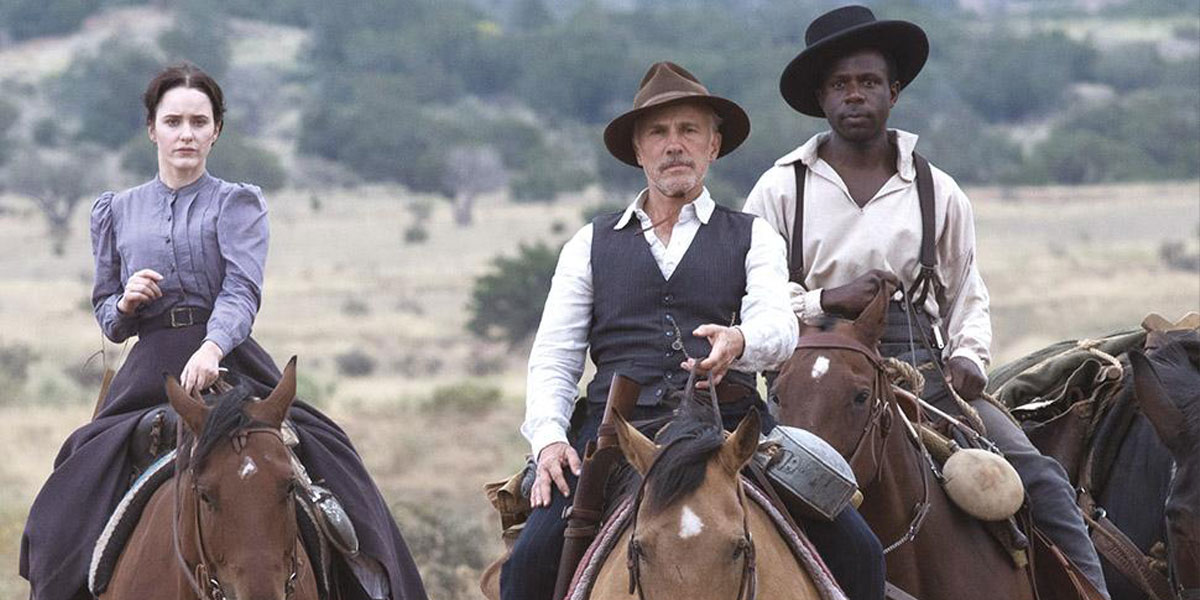 Dead for a Dollar (Myriad Pictures / 2022 Venice Film Festival)
Dead for a Dollar is an enjoyable enough film with a talented cast, but a predictable script prevents it from being the great western it could have been.
---

Is it a satire? Is it a homage to Sergio Leone? Is it a film that puts a modern spin on the genre to tackle the same ideals of honour and bravery while adding something new to the formula? It's hard to tell with Walter Hill's (Tomboy) Dead for a Dollar, a film that contains as many references to the best western classics as it does underwhelming face-offs, monochromatic flashbacks and highly foreshadowed turns of events, ultimately resulting in a hybrid of sorts – an enjoyable enough movie with a compelling set of characters, but that doesn't really belong to the genre or add anything new to what we've seen before.
Dead for a Dollar tells more than one story at the same time, each with many heroes and villains who eventually meet one another, their destinies interlacing to shape new dynamics and relationships. The first characters we are introduced to are sworn enemies Max Borlund (Christoph Waltz, of Inglorious Basterds) and Joe Cribbens (Willem Dafoe, of The Lighthouse and Spider-Man: No Way Home), the former a bounty hunter and the latter a gambler and an outlaw that Borlund sent to prison years before. And it's in a prison in New Mexico that the two meet again, five years later, ahead of Cribbens' release, with Borlund visiting his rival to remind him to "stay clear of him."
And so, Borlund forgets about Cribbens and takes a new job, as he's sent on a mission to find and return Rachel Kidd (Rachel Brosnahan, of The Marvelous Mrs. Maisel) the wife of wealthy businessman Martin Kidd (Hamish Linklater, of Midnight Mass). Rachel was was abducted by an outlaw, Buffalo Soldier Elijah Jones (Brandon Scott, of This is Us) – at least, that's what Borlund is led to believe. But things soon take an interesting turn when our bounty hunter and his right-hand man, Sergeant Poe (Warren Burke), discover from Rachel Kidd herself that she wasn't kidnapped by Elijah, but had simply left her husband for him. This has Borlund in quite a conondrum: after all, he has a moral code to adhere to. But these are not the only players in our story, as Joe Cribbens also happens to have chosen the same town as a gambling spot, and all of our heroes eventually stumble upon local landowner Tiberio Vargas (Benjamin Bratt, of Miss Detective), an outlaw made even more dangerous by his habit of changing allegiances and getting rid of those he doesn't like.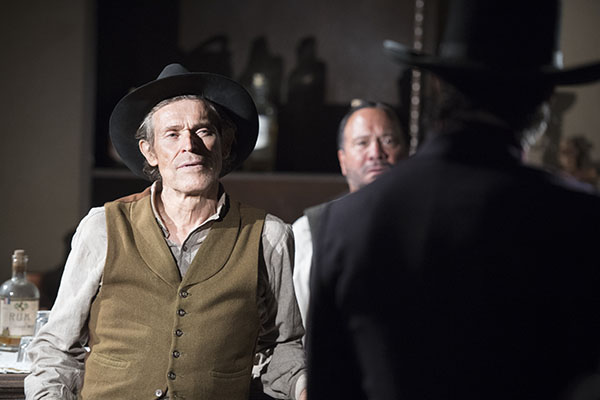 On paper, Dead for a Dollar 's story would seem to be quite a gripping tale, and the film is definitely an enjoyable watch thanks to its talented cast. Willem Dafoe is, as always, larger than life, and trying to figure him out makes the experience of watching the film more compelling. Christoph Waltz is just as good as his adversary, and the chemistry between them has our eyes glued to the screen in the scenes they share, made even more enthralling by the film's irresistible score (Xander Rodzinski). Benjamin Bratt is fascinating as one of the most enigmatic characters in the film, and Rachel Brosnahan absolutely owns every single scene she's in, giving us some of the most memorable moments in the movie.
Unfortunately, Dead for a Dollar is also one of those films you forget as soon as you've left the screening, as its screenplay is flawed at best. Not only is the film a highly predictable watch, as you'll be able to guess its main twists pretty much at the beginning of the movie, but it's also an anticlimactic one, as its confrontations are over before they've begun. If one of the most enjoyable aspects of western films is their buildup of tension, leading to the main face-off between our hero, a man of high moral standards, and our villain, a charismatic criminal, here we don't get any of that. Heroes become villains and then become heroes again, allegiances are switched, and characters swiftly kill one another almost by chance until there are only a few of them left. There's fun to be had by watching our characters cleverly devise plans to defeat one another in the first part of the film, but that fun is unfortunately replaced by frustration when we reach a conclusion that comes right away, bringing us exactly what we expected to see.
See Also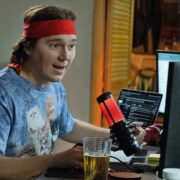 Dead for a Dollar had the potential to be a great movie but it's ultimately a misfire. If you're looking for a well-shot film with a fantastic soundtrack, a talented cast, and great scenery to look at, you'll still find it enjoyable. But if you're searching for the same kind of satisfaction that comes from watching a great western of the past, you should probably stick to those instead.
---
Dead for a Dollar premiered at the 2022 Venice Film Festival on September 6, 2022, and will be released in US theaters on September 30.