Coup de Chance: Venice Film Review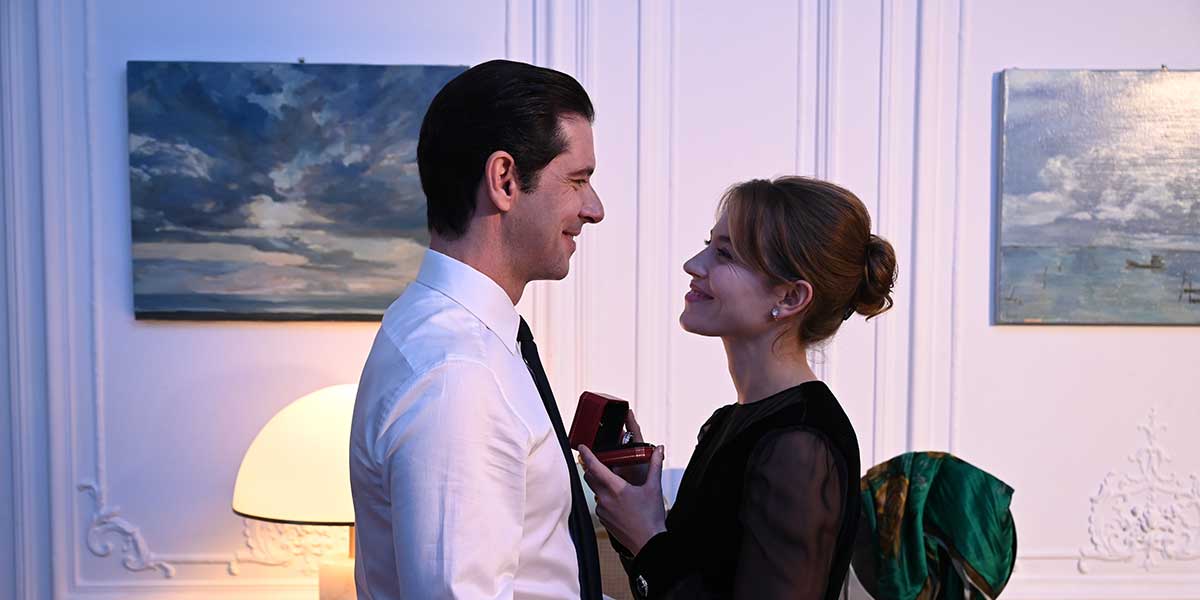 With Coup de Chance, Woody Allen proves he's still capable of delivering a short and sweet charmer, even in a new country and language.
---

With Coup de Chance, Woody Allen proves that a change is as good as a rest. He fulfils a long-held ambition to make a film in France with a Francophone cast, and the gambit pays off. Despite the new setting (dictated by necessity as much as anything else), the familiar speech patterns, elegant settings and wry humour are firmly in place. Even the opening credits retain that familiar Allen font, even if the film is now écrit et realisé par Allen; it's old methods in new territory. The easygoing pace of Coup de Chance is laid down in the opening scene, as hot young things Fanny (Lou de Laâge) and Alain (Niels Schneider) run into each other in a Parisian street. The two were high-school crushes, and flirtation is present from the start. 
Allen knows that nothing is more cinematic than attractive people making googly-eyes at each other. The leads are easily the most watchable characters in an Allen movie since his last definitively good film, 2019's Wonder Wheel. Like that film, Coup de Chance combines romance with intrigue in that soufflé-light way that Allen does best. Alain is divorced, but Fanny is married to high-flying financier Jean (Melvil Poupaud). Still, that doesn't stop phone calls, lunches and reminisces. Allen gets us cheering this pair on through clever casting and his typically-sharp script. His straight comedies can sound too clever for their own good, but this romantic drama is bracingly sweet and honest. 
Fanny is conflicted by the possibility of romance with Alain, though we get to see why. Jean is a good provider, but he is a something of a man-child (A large model train set takes up an entire room in the couple's chic apartment), and questions are raised as to the legality of his financial practices. Allen has lost no interest in hanging around the wealthier denizens of society, but then his films wouldn't feel so featherlight if he had. The Paris of Coup de Chance offers even more chic apartments and costumes for Allen to use, and a handsome cast to model them. In the lead, de Laâge is another young woman who Allen allows to transcend her looks by giving her character real depth and interiority. Fanny's emotional betrayal and guilt is a compelling arc on which to hang the action, and it helps that Schneider's Alain is a charmer. Poupaud basically plays a cad in the vein of Billy Zane in Titanic; he's there for the audience to hate.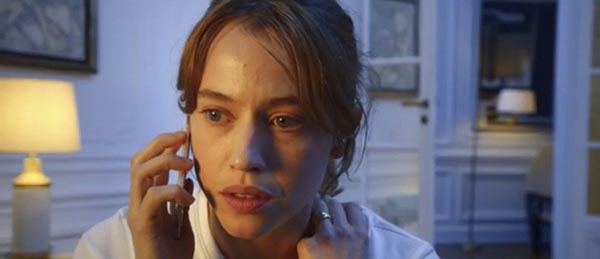 When Jean hires a private investigator to confirm his suspicion that Fanny is having an affair, his thoughts turn to how the other man might disappear. This never gets too heavy, though. Allen's script is assured and smart enough to prevent Coup de Chance being anything else than a fun romp. Allen is helped to bring Coup de Chance to life by his usual dependable crew. Vittorio Storaro's lighting polishes the Parisian streets, and makes the fallen leaves in the countryside glow gold. Sonia Grande's costumes and the locations are pure eye candy, and Allen brings another soundtrack filled with jazzy beats to keep things moving apace. 
In recent years, Allen's sense of humour has become less popular, and that ability to blend it with dramatic about turns is less in demand. Here, though, the drama is compelling. The writer-director keeps the twists coming, with Fanny's mother (Valérie Lemercier), some Russian goons and a deer hunt getting meshed up in the intrigue. Somewhere in the middle of all this, Allen still finds room for one of the biggest laughs in his films in many years, and it's all delivered in a handsome package, ready to consume and without leaving too much impact. The title Coup de Chance comes from the characters' interactions with dumb luck. Some would say Allen is lucky to still get to make films. Audiences are lucky he still makes them this charming.
---
Coup de Chance premiered at the 2023 Venice Film Festival on September 5, 2023. Read our list of films to watch at the 2023 Venice Film Festival and discover the 2023 Venice Immersive Lineup!