Conversations with Friends (Hulu) Review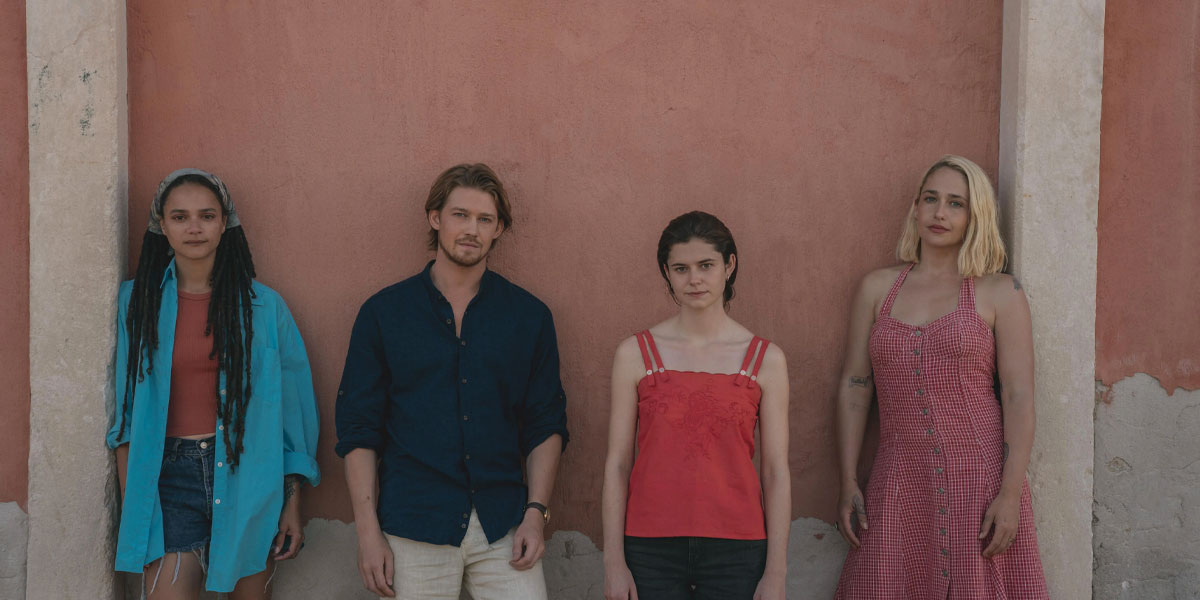 Bobbi (Sasha Lane), Nick (Joe Alwyn), Frances (Alison Oliver), and Melissa (Jemima Kirke) in Conversations with Friends (Enda Bowe/Hulu)
Conversations with Friends signifies the new age of storytelling with its refreshing meditation on morality and love.
---

Adapted from Sally Rooney's book of the same title, Hulu/BBC Three's Conversations with Friends is a twelve-part drama following Frances (Alison Oliver) and her ex-girlfriend, now best friend Bobbi (Sasha Lane). Students at Trinity College in Dublin, the two perform spoken word poetry in their free time. It is at one of these poetry events that they meet local writer Melissa (Jemima Kirke), and eventually, her husband Nick (Joe Alwyn). Whilst Bobbi starts unabashedly crushing on Melissa from the get-go, it's Nick who catches Frances' attention. Conversations with Friends is a show about class, power, and relationships. It will frequently subvert your expectations with its willingness to deny conventionality, all whilst making you question your own moral compass.
Director Lenny Abrahamson (of Emmy and BAFTA nominated TV drama Normal People) translates Sally Rooney's captivating novel onto the screen with sophistication once again. With nuance and grace, Conversations with Friends is a study of solitude and heartache primarily through the eyes of 21-year-old Frances who can't seem to find her place in the world. However, the troubles explored in Conversations with Friends are all-encompassing, and your sympathies are bound to bounce from one character to another. Much like a reflection of real life, Conversations with Friends has no heroes of villains. Every character is flawed, and each of them test the other's morality. With naturalistic dialogue and Abrahamson's masterful direction, we learn so much both about the characters, and ourselves through their interactions.
All Sally Rooney's novels, and Abrahamson's adaptations, favour the study of a character over a plot-driven narrative. Fortunately, in Conversations with Friends, the cast consistently give performances that lend themselves to this level of dissection. As Nick Conway, Joe Alwyn intrigues. A rich, successful man, he is frequently emasculated by his wife Melissa. This distracts us from the level of power Nick has over Frances, and we are tricked into seeing the two as equals, and therefore root for them as a couple. Melissa, played by Jemima Kirke, is loud and authoritative, but she consistently avoids villainization. We want to hate Melissa because she stands in the way of Frances' happiness, but ultimately Melissa is a gentle woman who is always motherly towards Frances and Bobbi.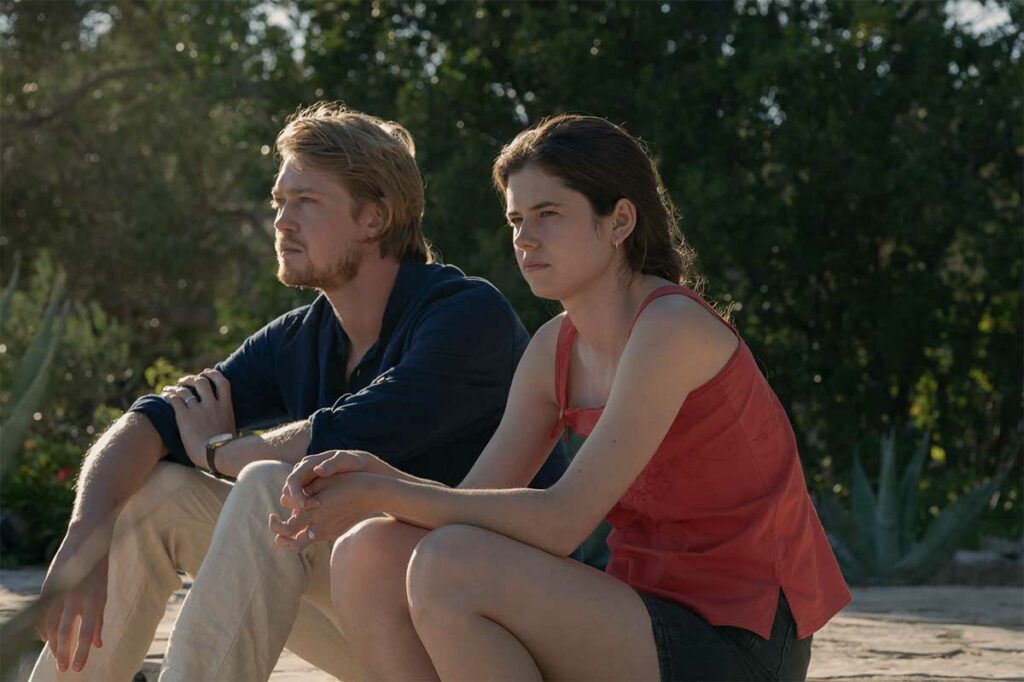 In Conversations with Friends, Sasha Lane's Bobbi challenges us. In making Bobbi a Black American, Abrahamson may depart from the source material but this only aids in presenting Bobbi as a breath of fresh air in the quaint city of Dublin. Many may view her as unorthodox in her aversions to things that have become so widely accepted in Westernised societies. She openly dismisses marriage and is accepting of Nick's infidelity, which makes us question our own stance on monogamy. Lastly, at the centre of it all is Alison Oliver, who brings Frances to life on screen. Much like Normal People's Paul Mescal and Daisy Edgar-Jones, who played Connell and Marianne respectively, Oliver was an undiscovered talent. However, it is certain that her performance in Conversations with Friends will propel her to stardom in much the same manner as Normal People did for Mescal and Edgar-Jones. Oliver eloquently portrays the intricacies of the human condition in such an understated manner that we forget Frances is a work of fiction. Although Frances is a character many of us can relate to, Oliver certainly wields a type of talent we can only dream of possessing.
See Also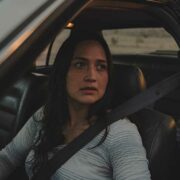 Although many waited in anticipation to see if Abrahamson could deliver another drama quite as good as Normal People, Conversations with Friends will not disappoint. Just like its predecessor, Conversations with Friends is extremely authentic and respectful in its exploration of difficult themes and feels like a comfort blanket not only to those in their twenties, but a viewership of any age.
---
Conversations with Friends will premiere on Hulu May 15, 2022.