Calm With Horses (Review): Sentimental Education, Irish-Style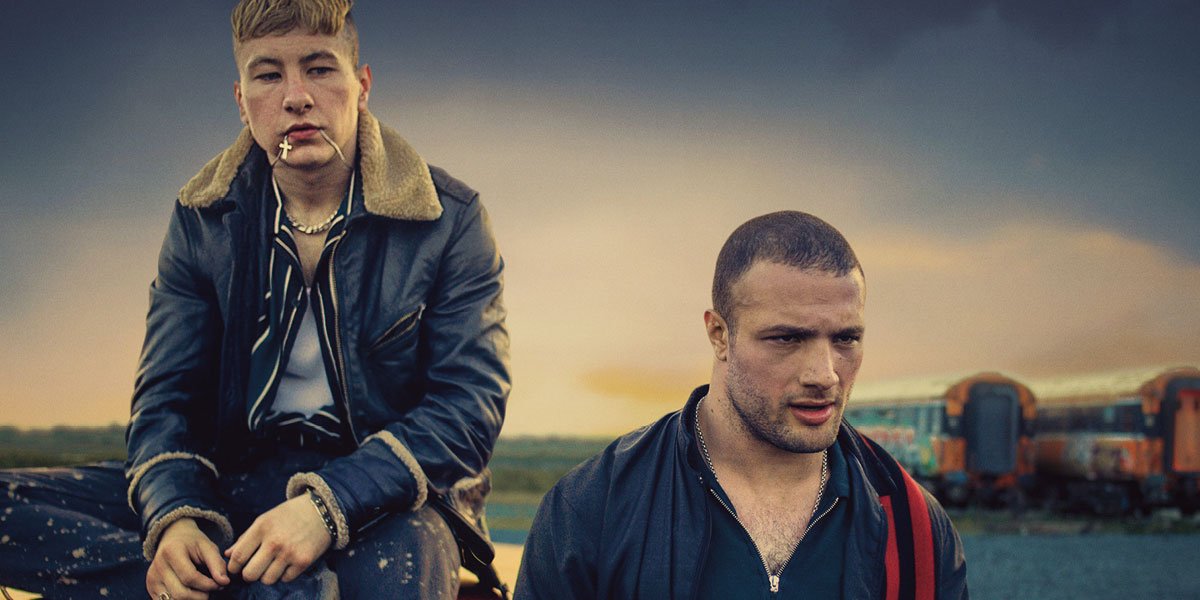 Cosmo Jarvis and Barry Keoghan in Calm with Horses (Fair Play Productions, Element Pictures, Film4)
Nick Rowland's debut Calm With Horses merges crime and family drama to style a sympathetic portrait of ex-boxer father-in-progress Douglas.
---

If you don't have a clue of what Irish English sounds like, Nick Rowland's debut Calm With Horses is the flick for you. Starring Barry Keoghan's outré acting persona and Lady Macbeth's Cosmo Jarvis as the male leads in a family-crime story of mafia, drugs and love, Rowland's film provides a touching yet not fully ripe musing-session on belonging and values. A promising-league first picture and an intense portrait of rural Eire.
Tough guys deal drugs and since he had to break off his boxing career, Douglas (Cosmo Jarvis) has turned into a tough guy too. He's the newest recruit in his friend Dympna (Barry Keoghan)'s mafia family and, as such, he hasn't gained full recognition in the clique yet. But Douglas's also a father and, as such, he cares for his baby and for Ursula (Niamh Algar), the woman who brought little Jack into the world. Still, we immediately feel Douglas would rather not be the caring, sensitive father he actually is. Things go really awry as Douglas is asked to kill for the first time on behalf of Dympna's gang just as Ursula is planning to move to Cork with Jack to begin a new life.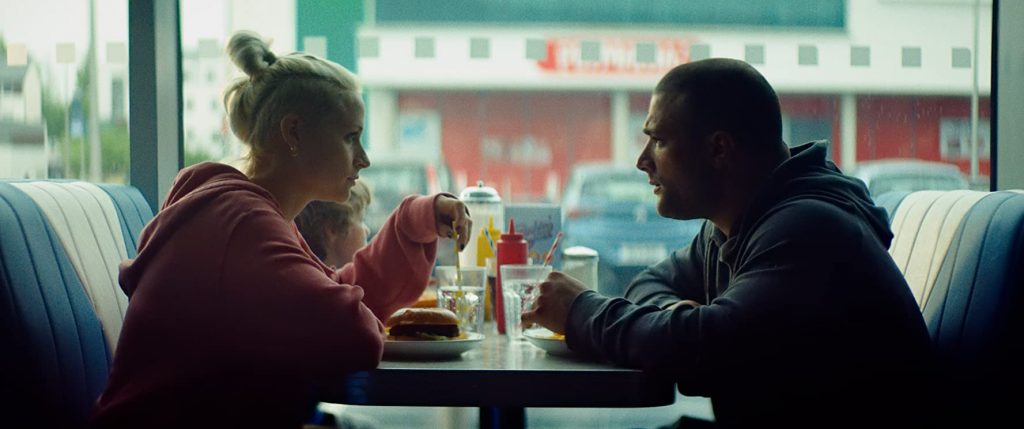 Calm With Horses starts off as a gangster movie – but then we realize we are actually watching a cinematic Bildungsroman with a twist. Douglas is no Corleone: in fact, which kind of trouble the tough-guy family's been having is quite unimportant. Jarvis is king of the screen, the one and only whom the camera steadily follows. All families might have their problems, but belonging to two of them doesn't help you choose the way in which to tackle arising issues in a resolute way.
Douglas's education follows a quite counter-intuitive path: instead of moving forward, he lacks a starting point; instead of finding happiness, he's brought to realize all the hidden happiness he's been quietly sharing in. It is quite an emotional journey, and leading couple Jarvis-Keoghan have the artistic stamina to portray staggeringly defined personalities and their inner demons. They're so good that the film could have done away with the camera's superimposition of feeling and magic-of-the-moment.
There's solid indie aesthetic underlying Calm With Horses, and its canons are applied to the bitterest end – that point where things tip-toe on the verge of visual over-sweetness. Still, Rowland's film manages to keep its sharper edge: Douglas's travels are nothing like a sweet walk into the woods, and it's still unsure who the wolf might be. But then there are always horses. And as the film's last shot rolls itself out onto the screen, it's painterly metaphor: Calm. With horses.
---
Calm With Horses is now available to watch on Demand.