Apple TV+: 5 New Shows to Watch in October 2023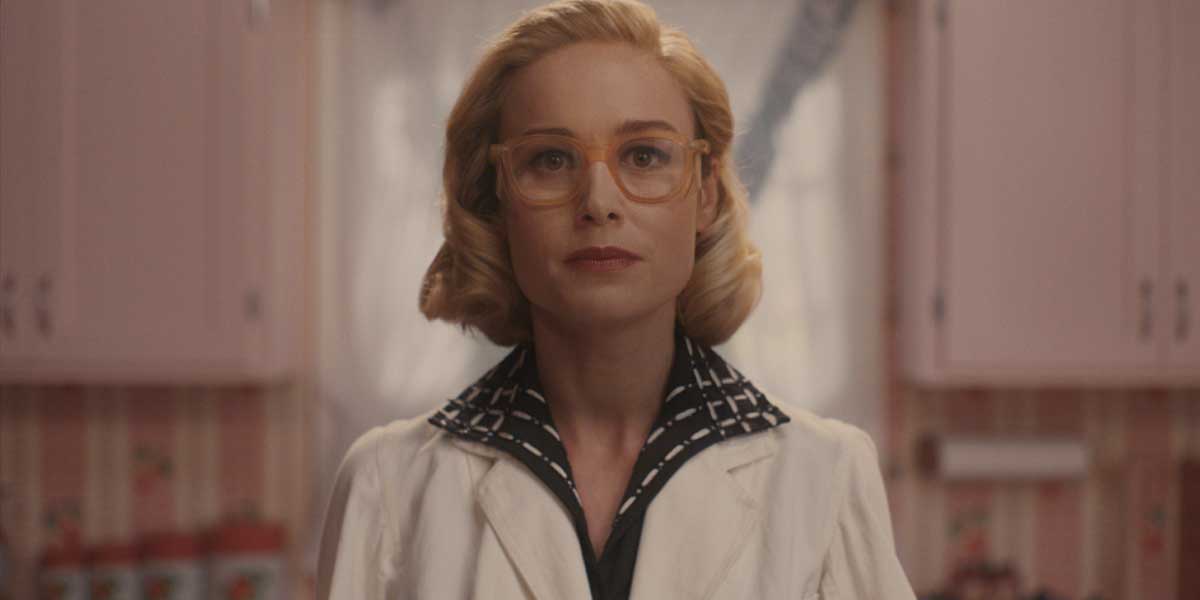 Ted Lasso Season 3 (Apple TV+)
A list of the 5 best new shows to watch on Apple TV+ in October 2023, from the most anticipated series to this month's hidden gems!
Some of the best series of 2023 are Apple TV+ shows, and the streaming platform keeps releasing great television! So what are the new shows to watch in October 2023? We made a list of the 5 best new and upcoming series to binge-watch this month, from highly anticipated releases to hidden gems you should check out! Enjoy!
---
OCTOBER 2023: 5 NEW SHOWS ON APPLE TV+
5. INVASION: SEASON 2
Creators: Simon Kinberg & David Weil
Starring: Shamier Anderson, Golshifteh Farahani, Sam Neill, Firas Nassar, Shioli Kutsuna
Release Date: August 23 – October 25, 2023
The first show on our list is a series that you can start binge-watching right now, as the premiere was released in August! If you like sci-fi movies with alien invasion themes, you'll find plenty to like in Invasion, which follows follows said invasion from the perspectives of different people around the world.
Season 2 picks up right where Season 1 left off, and what began as an invasion is now actual war: the stakes couldn't be higher for our protagonists. The new season is all about fighting for the survival of the Earth, and alongside the regular cast there are also newcomers: Enver Gjokaj, Naian González Norvind, and Nedra Marie Taylor. Even though a few episodes are already available, the finale will air on October 25, 2023, which means you have plenty of time to catch up on the rest of the show.
---
4. THE SUPER MODELS
Creators: Roger Ross Williams & Larissa Bills
Starring: Naomi Campbell, Cindy Crawford, Linda Evangelista, Christy Turlington
Release Date: September 20, 2023
If you like fashion, you'll be familiar with names like Naomi Campbell, Cindy Crawford, Linda Evangelista, and Christy Turlington. In four episodes that follow them from when they were teenagers to our current times, The Super Models tells us the story of how they became such icons by joining forces with each other. It delves on anything from the actual fashion to their activism and business endeavors. Whether you like the 80s and 90s or you're curious to find out how these four fashion legends shaped the industry, you should definitely check out the series.
---
3. STILL UP
Creators: Steve Burge & Natalie Walter
Starring: Antonia Thomas, Craig Roberts, Luke Fetherston, Blake Harrison, Lois Chimimba, Rich Fulcher.
Release Date: September 22 – October 27, 2023
Still Up is a romantic comedy that takes place mainly at night, as it revolves around two insomniac. Our charismatic protagonists are Danny (Craig Roberts, of Submarine) and Lisa (Antonia Thomas, of Small Axe), who are joined by their inability to sleep. And so, we follow them as they reveal their deepest secrets to one another – except that there's something they're too scared to reveal. That something? That they both secretly have crushes on each other! If you're looking for something lighthearted and fun, don't miss Still Up: the finale airs on October 27.
---
2. THE MORNING SHOW: SEASON 3
Creator: Charlotte Stoudt
Starring: Billy Crudup, Mark Duplass, Nestor Carbonell, Karen Pittman, Greta Lee, Julianna Margulies, Jon Hamm, Nicole Beharie.
Release Date: September 13 – November 8, 2023
One of the best shows of recent years – and one of the best Apple TV+ series ever! – has just released a new season! The series is The Morning Show, starring and executive produced by Reese Witherspoon and Jennifer Aniston and featuring an all-star cast of all your favourite television icons. Season 3 is 10-episode long and the reason why you should start watching it in October is that new episodes are still being aired every Wednesday, with the finale scheduled for November 8, 2023.
In Season 3, The Morning Show gives us more challenges for our protagonists, who are trying to save the network and understand where everyone's loyalties lie. Prepare for new alliances, truths revealed at the worst times, powerful moments of women teaming up, and epic scenes to remember. The regular cast includes fan favorite Julianna Margulies alongside Witherspoon and Aniston. But Billy Crudup, Mark Duplass, Greta Lee, Jon Hamm, Nicole Beharie, Nestor Carbonell, and Karen Pittman are all returning to the show.
---
1. LESSONS IN CHEMISTRY
Creator: Lee Eisenberg
Starring: Brie Larson, Lewis Pullman, Aja Naomi King, Stephanie Koenig, Kevin Sussman, Patrick Walker, Thomas Mann
Release Date: October 13 – November 24, 2023
The most anticipated Apple TV+ show of October 2023 is Lessons in Chemistry. The series comes from showrunner Lee Eisenberg (Little America) and stars Brie Larson (Unicorn Store). What makes it so exciting is that it's adapted from a novel by Bonnie Garmus with a great premise! Set in the early 1950s, Lessons in Chemistry is about a woman named Elizabeth Zott (Larson). Elizabeth dreams of being a scientist, but she lives in a patriarchal society. One day, she's fired from her lab, and the only job she can find is that of a TV cooking show host. And so, our brave protagonist accepts, but her viewers end up getting a lot more than just recipes. Save the date: Lessons in Chemistry premieres on Apple TV+ on October 13!
---
READ ALSO: