After the Wedding (2019) Film Review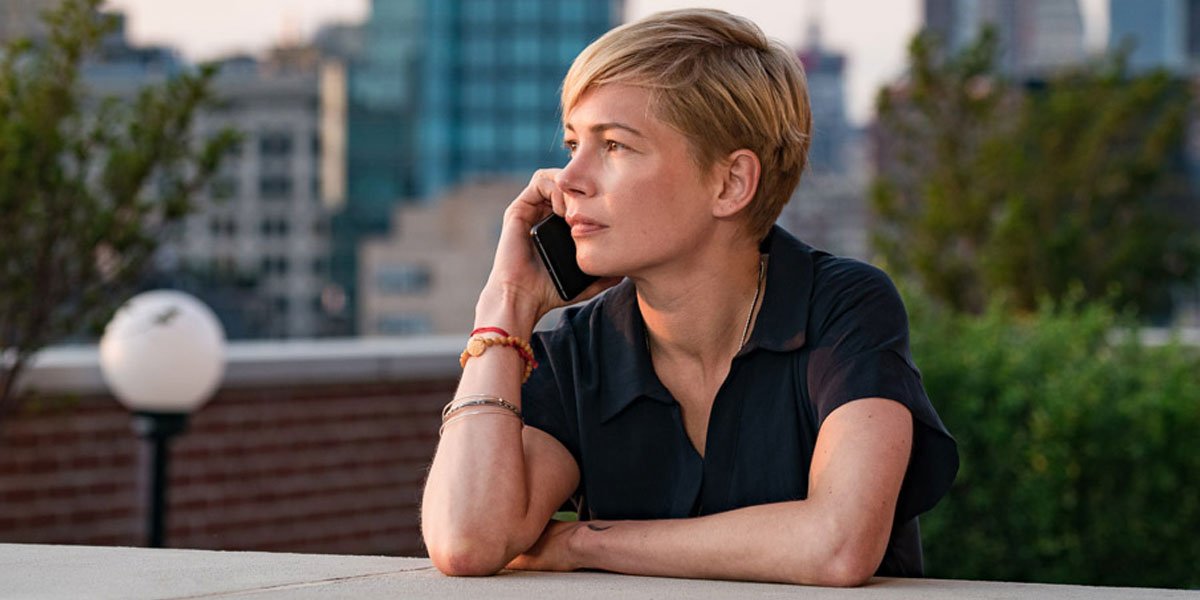 Michelle Williams in After the Wedding (Courtesy of Sundance Film Festival)
Bart Freundlich's After The Wedding is a deeply moving story about acceptance and identity with more than one twist and extraordinary performances from Michelle Williams and Julianne Moore.

---
After the Wedding is the remake of Susanne Bier's Academy-Award nominated drama about a man who discovers an important secret about his past after he embarks on a journey to Copenhagen to raise money for the orphanage he manages in India. Bier's Efter Brylluppet (2006) is an intimate, raw, slow-paced story with a series of intense, dramatic scenes and a few slightly predictable twists, but Freundlich's remake is something else entirely. The Trust the Man director stayed true to the original film's plot and sequence of events, but he cleverly gender-swapped its main characters, therefore turning a thought-provoking story with potential into one of the most compelling, unpredictable, emotionally charged films we've seen at the Sundance Film Festival this year.
The difference lies in the details, or, in this case, in the characters' gender.If Bier's leading character was the mysterious Jacob (Mads Mikkelsen), Freundlich gives us the captivating Isabel (Michelle Williams, of Blue Valentine), a stong-willed and seemingly imperturbable volunteer with a big heart who has our full attention from the very first moment we see her. "I don't want to close my eyes today," whispers one of the children at the Kolkatan orphanage where she works, as the others continue to meditate in one of the very first scenes of the film. Isabel has dedicated her whole life to these kids, and we can feel the connection she has with them, just as we understand her disappointment when she is forced to leave. Her trip to New York is necessary, as she is the only one who can convince the multimillionaire head of a media company to sign off on a much needed grant for the orphanage.  
Isabel's potential benefactor has been gender-swapped too: Jörgen (played by Rolf Lassgård in Bier's drama) is now Theresa (Julianne Moore, of Still Alice), a full-time businesswoman/wife/mother whose daily routine consists of making decisions at work, taking care of her two twin boys and trying to steal a few moments with her artist husband (Oscar, played by Billy Crudup, of Almost Famous) – all this while trying to stay sane. Our introduction to Theresa happens slowly at first, as we are given glances of the different sides of her personality. We see her sing along to Lady Gaga's "Edge of Glory" in her car, we witness her interactions with her husband and kids, and we realise just how much stress she must be under. The role of Theresa is absolutely perfect for Julianne Moore, who shines as she portrays a complex, self-absorbed, seemingly insensitive and sometimes ruthless woman whose neurotic appearance conceals more than one secret.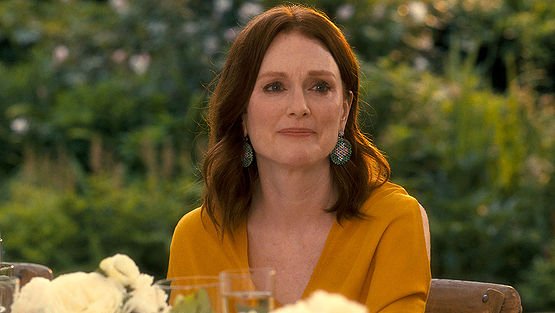 Theresa and Isabel balance each other out, and it's precisely the first meeting between our two leading female characters that sets in motion a series of events that will turn the simple premise of an orphanage in need of money into a completely different kind of drama. Because, just like the title suggests, this is also the story of a wedding. Theresa's daughter, Grace (Abby Quinn, of Landline) is about to get married, and our favourite benefactor is also an improvised wedding planner who appears to be more interested in dealing with "lobster shortage" problems than listening to Isabel's presentation about the orphanage. And so Isabel has no choice but to stay in New York for the weekend, as Theresa invites her to her daughter's wedding and postpones all business decisions to after the event. 
What happens at the wedding – or, rather, after the wedding – changes everything. As we find out how many secrets lie in our characters' pasts and how many things have remained unsaid, we finally start seeing past the masks they've been wearing for years. Billy Crudup is excellent in his portrayal of a brooding artist figure whose intense glances speak more than a million words, but the true protagonist is Michelle Williams. Her performance is spotless as she slowly deconstructs all the nuances of a person whose carefully constructed, zen-like appearance can barely hide the jumble of anger, loneliness, sorrow and regret she tries her best to repress. As events unfold and secrets are revealed, it's the three leading actors' incredible performances that keep our eyes glued to the screen.
After the Wedding is one of those films in which it's what we don't see that fascinates us the most. It's a multilayered world of sudden discoveries and unspoken conversations, a world that's built around façades and in which everybody is pretending to be somebody else. The most emotional moments come when we least expect, as our protagonists are finally ready to address the real issues and find out, at last, what it is that they need to say – whether it's an apology, an "I love you", an "I'm scared" or a cry for help. This deeply moving drama is not only about a family with secrets: it's ultimately a story about feeling, acceptance and identity. As our characters find out who they want to be, they finally understand how to be there for one another, and this is what makes this film so very human.
---
After the Wedding premiered at the Sundance Film Festival on January 24, 2019, and is now available to watch on digital and on demand.