5 Movies Shot in Las Vegas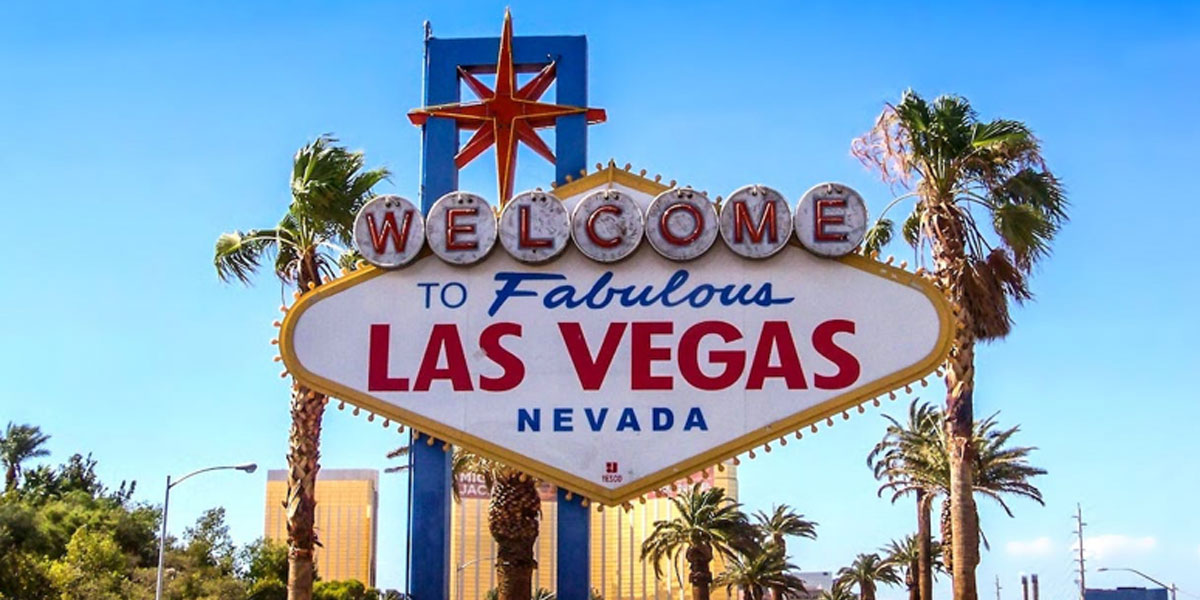 ---
What better way to get to know Las Vegas than with a list of movies that were shot in the city? Vegas is such a unique, immediately recognizable landmark that it makes for the perfect setting for many different kinds of films, from heist movies like Ocean's Eleven to wedding rom-coms like What Happens in Vegas, and even a Martin Scorsese classic and a James Bond film. So without further ado, let's take a look at 5 movies that were shot in Las Vegas and where you can find their iconic sets.
---
DIAMONDS ARE FOREVER (1971)
Guy Hamilton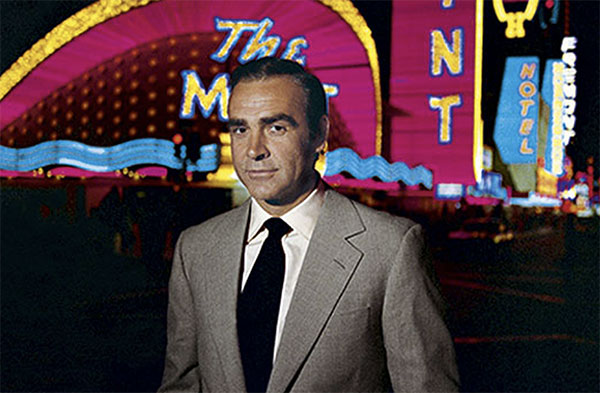 When you think about movies that are set in Las Vegas, the first thing that comes to mind is the shining lights of casinos. But while it's true that many people choose Sin City to play their favourite casino games with no deposit bonus on offer, there are also those who have been sent there by MI6. That's exactly the case for the protagonist of this James Bond film, as 007 (Sean Connery, in his last appearance as the agent) finds himself at the Whyte House casino while investigating a case. Just like the title suggests, it involves diamond smugglers, and Bond's opponent is a rich business magnate.
The Las Vegas exteriors were actually shot in the city, though for the Whyte House casino, the Westgate Las Vegas Resort & Casino and the Las Vegas Hilton were used instead. But you can still take a photo in front of the Slumber Inc Mortuary (which is actually the Palm Henderson Mortuary & Cemetery, just outside Vegas), and the Circus Circus (2880 Las Vegas Boulevard South), where 007 meets Tiffany Case (Jill St. John).
---
FEAR AND LOATHING IN LAS VEGAS (1998)
Terry Gilliam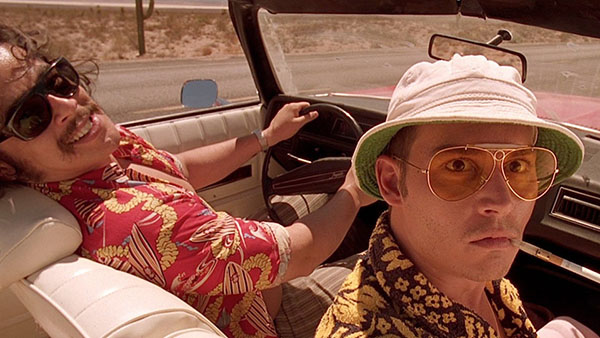 Like you probably guessed from the title, this Terry Gilliam film takes place in Las Vegas, and there's definitely some fear and loathing involved. Adapted from Hunter S. Thompson's 1971 book of the same name, the film is a classic road trip movie that captures the very essence of a specific time in 1970s America. Author and journalist Hunther S. Thompson gave birth to Gonzo journalism, a method that saw the storytellers themselves become part of the action, and pull some crazy stunts, often under the influence of various substances, to grasp the very essence of life.
His 1971 novel is the most famous example of this style of reporting, and the 1998 film stays faithful to its source material, starring Johnny Depp as an eccentric journalist and Benicio del Toro as his lawyer. As the two of them travel across the Mojave Desert in their red convertible, we see them take more and more drugs as the film becomes more insane. It's purposely aimless filmmaking that won't appeal to everyone, but if you're a fan of the book you're guaranteed to love it.
The Circus Circus is also a location in Fear and Loathing in Las Vegas, but those scenes were actually filmed at the Stardust Resort and Casino, since the former didn't give the crew permission to shoot there. Another location is the Flamingo Casino, and if you've seen the film, you already know which scene was shot in it, but we'll give you hint: it involves a hotel room.
---
THE HANGOVER (2009)
Todd Phillips
No list of movies shot in Las Vegas would be complete with The Hangover, Todd Phillips' classic comedy about a group of friends who wake up in Sin City after a bachelor party and have no memory of what happened the previous night. During the film, we watch them look for the future groom in the city and slowly recover increasingly absurd memories. Though the film will be too silly for some, its self-awareness will appeal to others, and Zach Galifianakis, Bradley Cooper, Justin Bartha and Ed Helms' performances are definitely a highlight.
Since our unwitting protagonists spend the entire film going from one Las Vegas location to the other, there are plenty of Hangover-related places to visit in the city! We'd recommend the iconic Gas 'n' Gulp gas station, which is actually called Jean Fuel West Shell, Webster Elementary School, and the Caesars Palace.
See Also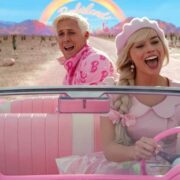 ---
NOW YOU SEE ME (2013)
Louis Leterrier
Chances are, you already know that a famous heist movie (Ocean's Eleven) was shot in Las Vegas. But did you know that there's a second one too? Now You See Me revolves around a magician named Atlas (Jesse Eisenberg), who puts us shows with his team of illusionists, the Four Horsemen. Only, their shows are definitely not what you'd expect: their field of expertise is emptying the bank account of rich, corrupt people to give the money to audience members instead, Robin Hood-style. But their acts catch the attention of FBI agent Dylan (Mark Ruffalo) and Interpol detective Alma (Mélanie Laurent), who enlist the help of debunker Thaddeus (Morgan Freeman) to unmask them.
Now You See Me has some issues with pacing, but it's still an entertaining film with an all-star cast (beside the stars mentioned above, Woody Harrelson, Isla Fisher, Dave Franco, Common, Michael Caine and Caitríona Balfe are also in it). Its most famous filming locations are the MGM Grand Hotel & Casino and the Golden Nugget Casino.
---
VIVA LAS VEGAS (1964)
George Sidney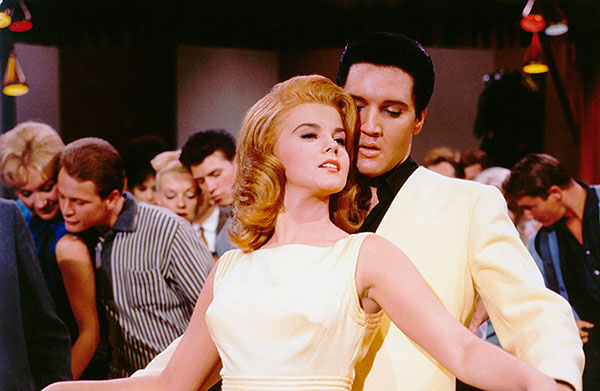 If there's something you immediately associate with Las Vegas, it's Elvis Presley. And if you're disappointed that Baz Luhrmann's Elvis was not filmed in Sin City but was actually shot in Australia (the filmmaker's home country), Viva Las Vegas will not disappoint. This 1964 classic stars the King himself as a broke race driver named Lucky Jackson who dreams of winning the Grand Prix. But a meeting with a swimming instructor named Rusty (Ann-Margret) disrupts his plans, making him stay in Las Vegas for longer so he can earn enough money to make his dream come true, and also earn her love in the meanwhile.
The Viva Las Vegas filming locations begin with the title credits, which take us to the strip and its neon lights. But many locations appear in the film, such as the Golden Nugget Casino, where the Grand Prix race was filmed, and the Flamingo, where Lucky and Rusty have several scenes together.