5 Interesting Movies about Casinos

---
The gambling industry is often used as a source of inspiration for the cinematic world. Movies that revolve around betting and real money or cryptocurrency casinos can be thrilling and intense, showcasing the highs and lows of a gambler's life and often tackling more serious themes such as addiction, trauma, or finding one's self. We made a list of 5 interesting movies about casinos that you should check out: find them all below, in alphabetical order.
---
The Big Hit (1998)
Kirk Wong
The Big Hit is an action-packed movie that follows a group of professional thieves who decide to rob a casino. As they work to pull off the heist, they must contend with a corrupt casino owner and a relentless cop who is hot on their trail. Along the way, hitman Melvin (Mark Wahlberg) – the film's protagonist – must also juggle his personal life, including his girlfriend and his dysfunctional family, all while trying to stay one step ahead of the law. With plenty of action and suspense, The Big Hit is a thrilling movie that will keep you on the edge of your seat.
---
The Card Counter (2021)
Paul Schrader
Paul Schrader's 2021 noir thriller is a slow-burning film that owes its success to its enigmatic central figure – an ex special ops soldier named William Tell (Oscar Isaac) whose past is slowly revealed throughout the movie, until we understand what drives him to do the things he does. When we meet him, Tell has just gotten out of prison, having served a 10-year sentence. We don't know what he did to earn it, but perhaps it's for that reason that he's trying to lay low: though he's nearly unbeatable at card counting, he sticks to to winning modest sums as he doesn't want to attract attention. As it turns out, Tell doesn't even enjoy playing: he just happens to be very good at it.
One day, Tell crosses paths with two people who will become his travelling companions: college dropout Cirk (Tye Sheridan) and gambling agent La Linda (Tiffany Haddish). It's unclear what each of their respective aims are, but the choices they make eventually help us solve the puzzle, making the film all the more intriguing and possibly even earning our protagonist what he most desires: a shot at redemption. The Card Counter is a complex, intriguing, technically flawless thriller you simply won't be able to forget.
---
Casino (1995)
Martin Scorsese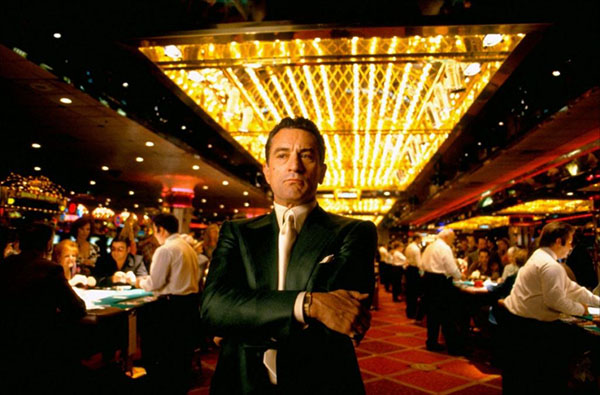 Casino is a riveting crime drama directed by Martin Scorsese that explores the gritty and violent world of the Las Vegas casino industry in the 1970s. The film follows the rise and fall of Sam "Ace" Rothstein (Robert De Niro), a successful gambler and casino manager who is recruited by the Mafia to run their operations. As Ace's fortunes rise, his world becomes more complicated and dangerous, and he ends up in a web of corruption, violence, and betrayal. De Niro, Joe Pesci, Sharon Stone and their co-stars all shine in this masterful exploration of the darker side of the American Dream, which is widely considered to be one of the greatest movies about the industry ever made.
---
The Gambler (1974)
Karel Reisz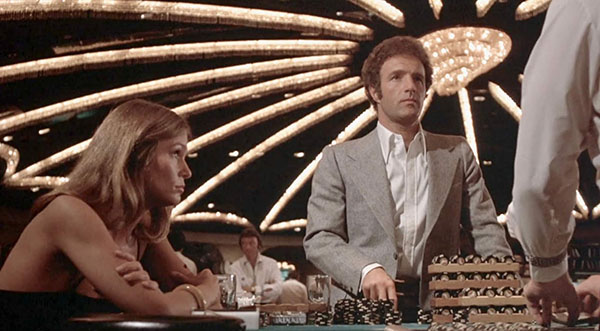 The protagonist of The Gambler is Axel Freed (James Caan), a college professor with a gambling addiction. Despite his struggles, he continues to gamble, borrowing money from his mother and girlfriend to fund his addiction. As Axel's debts pile up, he finds himself in increasingly dangerous situations, eventually leading to him borrowing money from the wrong people. As his situation spirals out of control, Axel is forced to confront his demons and decide whether to continue down a destructive path or turn his life around. The Gambler is a powerful drama that works thanks to its well-timed, authentic screenplay (James Toback) that will draw you in, aided by a memorable performance from James Caan.
See Also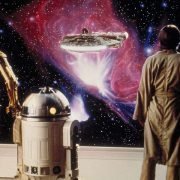 ---
The Player (1992)
Robert Altman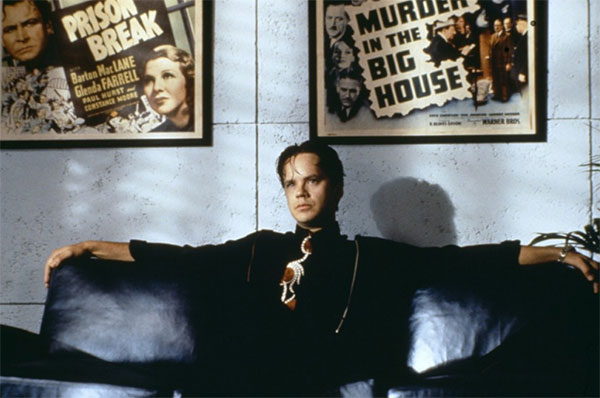 Tim Robbins stars in this satirical black comedy as a Hollywood producer who has been receiving anonymous death threats. Assuming that said threats come from a screenwriter whose pitch he didn't like, Griffin identifies a potential suspect: a man named David Kahane (Vincent D'Onofrio). Our protagonist comes up with a plan to put a stop to the death threats but ends up murdering Kahane instead, and the situation becomes even more complicated when he starts dating the deceased's former girlfriend, June (Greta Scacchi). Eventually, the police gets involved and Griffin becomes embroiled in a game of high-stakes poker. As he becomes more and more obsessed with winning, he risks everything he has, including his job and his relationships. Adapted from Michael Tolkin's 1988 book of the same name, The Player is a gripping satire of contemporary Hollywood and one of the best films from director Robert Altman.
---
These 5 movies above are some of the most interesting films about casinos! Whether you are a gambler or you simply enjoy a good story, they are bound to captivate you and entertain you, and some of them might even stick with you for a long time. So, sit back, relax, and get ready for some high-stakes drama!