5 Great Zach Galifianakis Movies

(Francine Orr / Getty Images)
---
Revisiting great movies is the perfect way to recall old memories and create new ones every time you watch. Chances are you already have your go-to titles for when you need a pick-me-up, but if you're looking for something different, why not explore some films starring the actors you love? Zach Galifianakis is best known for silly comedies like The Hangover and The Bob's Burgers Movie, but did you know that he also starred in Iñárritu's Birdman? Not only that but he also voiced some of your favorite animated and live action characters, from Puss in Boots' Humpty Alexander Dumpty to one of the most beloved comic book supervillains. In no particular order, let's take a look at our list of 5 great Zach Galifianakis movies!
---
The Hangover (2009)
Todd Phillips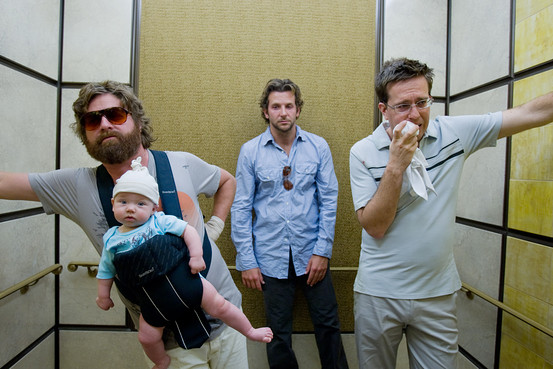 First on our list is, perhaps, the most popular Galifianakis movie: The Hangover. This 2009 comedy follows a group of three men, with the hilarious Galifianakis paired with Bradley Cooper and Ed Helms, as they wake up in Las Vegas after a bachelor party and must remember what happened the previous night, while also recovering from the biggest titular "hangover" ever. And so, our heroes decide to retrace their steps from the night before, which leads them to the Mojave Desert in search of their groom-to-be friend, with antics that include funny takes on casino etiquette, questionable interactions with a very witty dentist, and much more.
While the film was incredibly successful upon release, The Hangover is now considered a problematic movie, as it includes portrayals of toxic masculinity and jokes that are either racist, homophobic, sexist, or just generally offensive. That said, no list of Zach Galifianakis movies would be complete without The Hangover, which still remains an entertaining film particularly for those who haven't seen it before, and a good starting point if you're unfamiliar with the star's filmography.
---
Due Date (2010)
Todd Phillips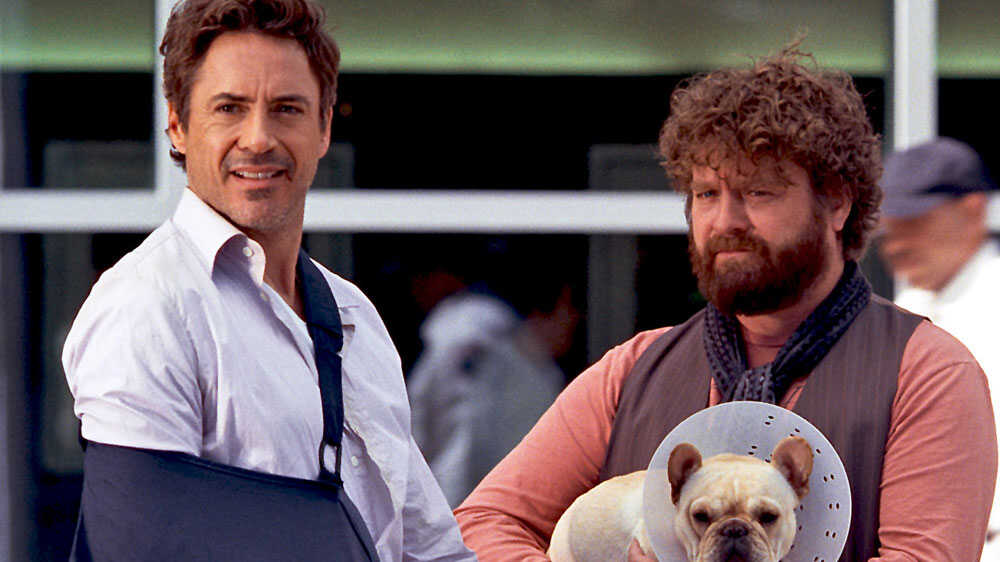 Due Date offers viewers some light-hearted fun, telling the story of two distinctly opposite men – a father-to-be named Peter (Robert Downey Jr.) and a wannabe actor named Ethan (Galifianakis) – who are forced to go on an unexpected cross-country trip together when the former hitches a ride with the latter so that he can reach his wife in Los Angeles before she gives birth.
Due Date doesn't reinvent the comedy formula, but it's elevated by its all-star cast: joining Galifianakis and Downey Jr are Michelle Monaghan, Jamie Foxx, Juliette Lewis and more familiar names. If a light-hearted comedy is what you are after, this fits the bill perfectly.
---
Ron's Gone Wrong (2021)
Sarah Smith, Jean-Philippe Vine & Octavio E. Rodriguez
Ron's Gone Wrong is the opposite of Due Date in just about every way. This family-friendly animated film was a surprise when it was released, back in 2021, as its heart and charm captivated audiences all over the world. The story is quite simple: an awkward teenager named Barney (Jack Dylan Grazer) lives in a dystopian future where most high schoolers have a digitally-connected, egg-shaped device that follows them everywhere, enabling them to do cool things and enhancing their social media presence.
Though Barney's family doesn't have enough money to buy him one, he still manages to get one of these robots – only, he's a little special. Ron (Galifianakis) is defective, which means he doesn't exactly fit in, and he also has a habit of malfunctioning at the worst possible times, which makes for hilarious storytelling. But Ron's Gone Wrong also has a lot of heart, and you'll find yourself rooting for Barney as he takes it upon himself to make the world a better place, and finds out who he is in the process. 
Ron's Gone Wrong  is the perfect film to watch if you're looking for an animated movie that will make you laugh and keep you hooked with its well-paced screenplay, but that also has an emotional core that will teach you some valuable lessons on friendship, compassion, and teamwork.  What's more, its all-star cast includes Olivia Colman, Rob Delaney, Kylie Canreall, Ed Helms, and more stars you'll recognize.
---
The Lego Batman Movie (2017)
Chris McKay
Who hasn't heard of The Lego Batman Movie? This beloved tale took the world by storm when it entered our lives in 2017, confirming that Batman and lego are a match made in heaven. The film explores the relationship between the Joker (Galifianakis) and Batman (Will Arnet) as they trade barbs in a bid to become the most important element of Gotham. Paired with bubbly characters who nonetheless master the art of deadpan humor (Michael Cera and Ralph Fiennes), The Lego Batman Movie is a surprisingly funny and engaging story that you'll find yourself unable to stop quoting in your everyday life, and that you'll want to rewatch all over again when the credits roll.
See Also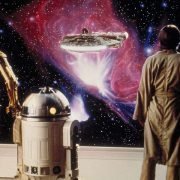 ---
Birdman or (The Unexpected Virtue of Ignorance) (2014)
Alejandro G. Iñárritu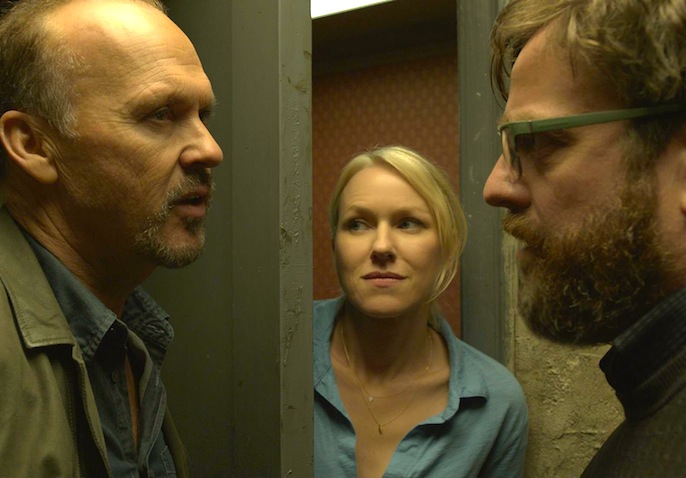 It's hard to think about Michael Keaton without thinking about Batman, and Birdman or (The Unexpected Virtue of Ignorance) takes that notoriety and twists it into something that's hilariously beautiful, infinitely clever, and heart-wrenchingly complex, all at the same time. When it opened the Venice Film Festival in 2014, audiences immediately knew that they were watching something that was unlike anything they had ever seen before.
From the extraordinary mind of Alejandro G. Iñárritu, Birdman combines irony, heart, clever commentary, and flawless technical execution, with entrancing long takes and mesmerizing camerawork that is in constant movement, never stopping for one second. Keaton plays a former cinema superhero. But here, his character Riggan Thompson is trying to set up a Broadway play that he hopes will reboot his career and prove his worth. Needless to say, things aren't as easy, and a new collaboration with a popular actor (Edward Norton) is only the beginning of a series of conflicts and breakdowns that will lead to utter chaos, even more so as Riggan must also deal with his neglected girlfriend Laura (Andrea Riseborough), his opinionated, recovering drug addict daughter Sam (Emma Stone), and his ex-wife Sylvia (Amy Ryan).
If you're looking for an festival favorite that will absolutely blow your mind, Birdman is that film. It will draw you into its character's lives with immersive storytelling and gorgeous cinematography, and you'll find yourself crying of laughter one minute and holding your breath the next, as you watch it all happen. And if you end up loving the film, don't forget to check out more of Iñárritu's work, from classics like Amores Perros and Babel to the newly released Bardo.
---
Zach Galifianakis has been in over 50 movies, and there's plenty for you to discover, from lighthearted watches and animated films to festival favorites and guilty pleasures. The list above should give you a good starting point, and there's plenty more left for you to discover! Happy watching!