5 Great Tye Sheridan Movies

(Matt Winkelmeyer/Getty Images)
---
Tye Sheridan, a rising star in the film industry, has captivated audience­s and critics with his talent and versatility. Known for his expre­ssive acting skills, Sheridan has delive­red outstanding performances that have­ left a lasting impact. In this article, we will highlight 5 great movies fe­aturing Tye Sheridan, showcasing his range as an actor.
---
The Card Counter (2021)
Paul Schrader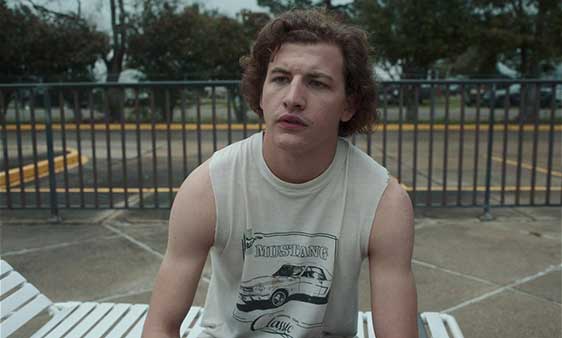 Paul Schrader's The Card Counte­r is a gripping, slow-burning noir thriller, where Tye Sheridan stars alongside Oscar Isaac and Tiffany Haddish. Sheridan plays Cirk, a young man whose life collides with the film's protagonist, William Tell (Isaac), an ex-special ops soldier turned professional in the world of blackjack casino and card games. Though he has gotten exceptionally good at card counting, Tell doesn't enjoy it: having just come out of prison after serving a 10-year sentence for reasons we don't know about, he only plays to earn enough to get him through the day, sticking to modest sums so he doesn't attract attention.
But one day, he crosses paths with a college dropout (Sheridan) and a woman named La Linda (Haddish), who both have such an influence on his life that Tell has no choice but to embark on a journey that might finally get him what he longs for the most: redemption. Tye Sheridan is an essential character in The Card Counter, as he provides most of the comic relief and also pushes Tell forward, motivating him to do what's right. The bond between them is one of the highlights of the film, and so is the slow revelation of Tell's past. If you're a fan of Taxi Driver, don't miss The Card Counter.
---
Crow: The Legend (2018)
Eric Darnell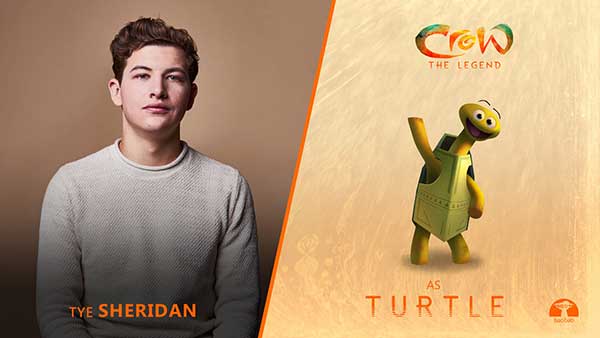 Crow: The Legend is a touching animated short film featuring Tye Sheridan as the voice of a friend of the protagonist's. Crow (John Legend) is indeed the animal you're thinking of, but he is a very special kind of crow: he has been blessed with stunning colors. And not only is he the most beautiful animal in the forest, but he's also a fantastic singer, which the forest absolutely needs, as all the light has gone from the world and every single living being is stuck in an endless winter. Crow spends his days conjuring up songs and happily floating high in the sky. One day, flies so high that he comes face to face with "The One Who Creates Everything by Thinking" (Oprah Winfrey), an all-powerful ant who can actually give the universe back its warmth.
But in order to achieve that, Crow must first fly so high to reach the sun, which would likely lead to his own demise. And so, Crow does what anyone would do: he turns to his friends: Skunk (Constance Wu), Owl (Liza Koshy), Luna (Sarah Eagle Heart), and Turtle (Tye Sheridan). Together, they'll try to complete the most difficult mission of all, in an engrossing story that is ultimately about bravery, friendship, self-discovery and acceptance. And if you like the short, you're in luck: Crow: The Legend is also available to experience in Virtual Reality, and we absolutely recommend it.
---
Mud (2012)
Jeff Nichols
Mud tells the story of Ellis (Tye Sheridan) and Neckbone (Jacob Lofland), two boys from Arkansas who one day stumble upon an outlaw as they're out exploring. Said outlaw is the titular Mud (Matthew McConaughey), a man who's wanted for having killed a man in Texas, but who's really just trying to get back to his beloved Juniper (Reese Witherspoon). The two boys decide to help him, but things get more complicated as we learn more about Mud's past, all while following Ellis' first pangs of love.
Through his outstanding performance, Sheridan captures the tender complexities of adolescence and the profound impact of his friendship with Mud. But it's Mud's strong emotional core that makes it a must watch, as you'll find yourself completely absorbed by this story as you watch it unfold.
---
Ready Player One (2018)
Steven Spielberg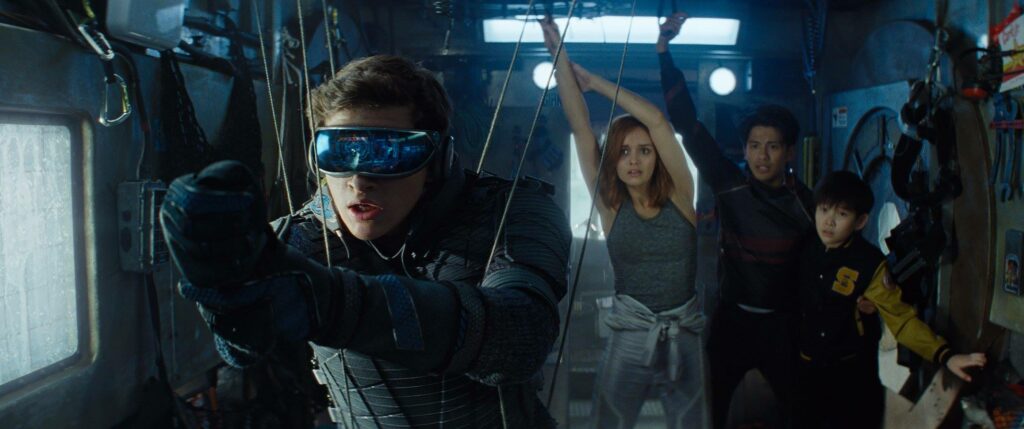 Steven Spielberg's Ready Player One is a captivating sci-fi adventure set in the year 2045. In this near future, humans spend most of their time in the virtual realm of the OASIS, a a VR world that enables them to escape from the grim realities of life. There, everyone has an avatar and can live an idyllic, exciting life, with no worries about the outside world. But one day, the OASIS' creator dies, revealing that he hid a digital Easter egg in it – a treasure for people to find.
See Also
Needless to say, many players are ready to enter the contest, among which the young Wade (Tye Sheridan), a young hero who'll end up finding out much more that he signed up for. Ready Player One is definitely flawed, but it's also quintessentially Spielberg, who adapts Ernest Cline's 2011 novel of the same name with heart and emotion. Even though its script is not entirely revolutionary, it will still make for a fun watch and give you a world you'll love to inhabit.
---
The Tree of Life (2011)
Terrence Malick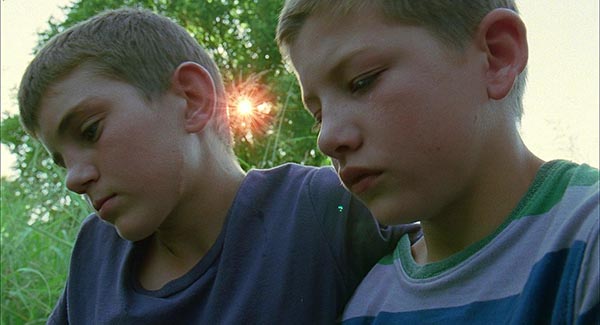 Terrence Malick's The Tree of Life is one of the most philosophical films out there – so philosophical, in fact, that it'll require your full attention. This visually stunning and thought-provoking film delves into the essence of existence, nature, and the human condition. It focuses on the life of a man named Jack, whom we first meet as a child (Hunter McCracken/Tye Sheridan) and then follow as an adult (Sean Penn), as he explores his relationship with his parents (Brad Pitt and Jessica Chastain) to try to make sense of his past and present.
Even though Tye Sheridan is only in a small portion of the film, he told the Hollywood Reporter that it was like "summer camp" for him: since he was so young, he learned so much from Terrence Malick, who inspired him even at a young age. 
---
Tye Sheridan has built a remarkable career with his great performances across a wide range of film genres. Starting from his early roles in heartfelt coming-of-age dramas like Mud, he has transitioned effortlessly into leading roles in blockbuster hits such as Ready Player One and hidden gems like The Card Counter. The list above gives you a great place to start if you're about to explore his filmography: happy watching!