5 Great Denzel Washington Movies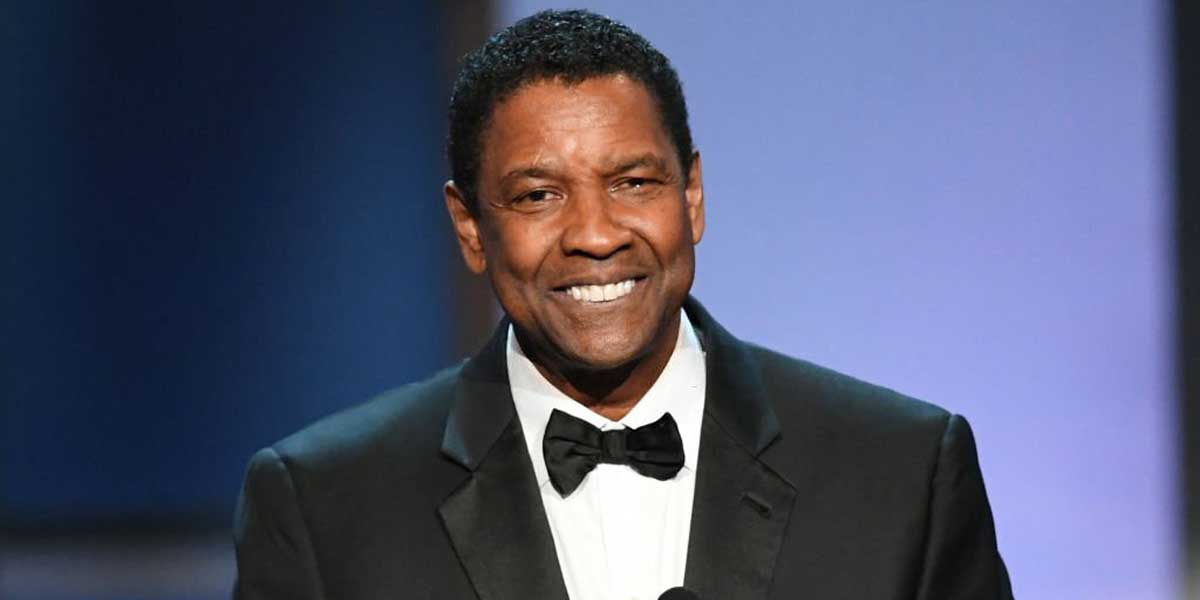 Denzel Washington (Kevin Winter/Getty Images for WarnerMedia)
---
Denzel Washington shines as one of Hollywood's most iconic stars. The actor was first recognized in the 1980s for his work in medical TV drama St. Elsewhere (1982–88) and war films A Soldier's Story (1984), Cry Freedom (1987), and Glory (1989), the latter of which earned him an Oscar for Best Supporting Actor. But global fame didn't come till the 90s, when he starred in a series of iconic roles that cemented his status as one of the best performers in the industry.
You might know Denzel Washington for timeless classics like Malcolm X (1992), Philadelphia (1993), Training Day (2001), Man on Fire (2004) or Inside Man (2006), or for recent releases like The Tragedy of Macbeth (2021) and the Equalizer series. Whether you're looking to revisit some of his best roles or discover a new entry in his filmography, we have you covered. In no particular order, here is a list of 5 great Denzel Washington movies!
---
1. Training Day (2001)
Director: Antoine Fuqua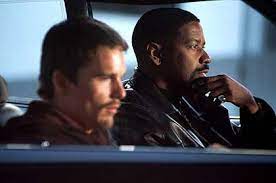 Training Day is one of  Denzel Washington's most transformative roles. Washington plays Detective Alonzo Harris, a highly successful LAPD narcotics officer of dubious moral standards. At the beginning of the film, another officer, Jake Hoyt (Ethan Hawke) has just been promoted and is assigned to Alonzo Harris for a one-day evaluation. And so, we follow them both over the course of 24 hours, during which they face a number of situations, some of which dangerous, that constantly prompt them to make choices – not only on whether or not to intervene and what to do once they have done so, but, for Jake, also on whether or not to comply with some of Alonzo's most absurd requests.
Training Day is a product of its time and it has some pacing issues and a not entirely convincing ending, but the questions it poses are still very relevant to this day. The film asks us to think of the role of the police when it comes to stopping and preventing urban crime, and it's ultimately an analysis of a flawed, corrupt justice system. Washington is both monstrous and magnetic in a film with plenty of deceit, treachery, and moral dilemmas, which gives meaningful insight into the shades of morality within law enforcement.
---
2. Remember the Titans (2000)
Director: Boaz Yakin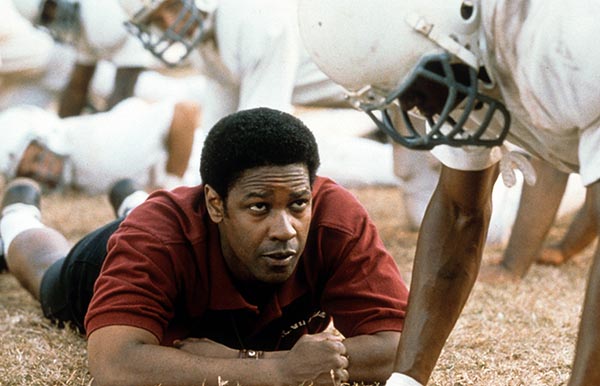 Based on the true story of coach Herman Boone, Remember the Titans is set in Virginia in the 1970s, at the T. C. Williams High School, where everything pretty much revolves around American football. One day, in an attempt to diminish racial tensions resulting from the integration of an all Black school with an all white school, the board decides to make some changes in the coaching staff. White coach Bill Yoast (Will Patton) and Black coach Herman Boone (Denzwl Washington) will now have to work together to bring the school to victory.
Though the film doesn't shine for originality, it's still an inspirational movie that will make for the perfect watch when you need something lighthearted that also offers some social commentary. It also has a great cast: alongside Washington and Patton, you'll also find familiar names like Donald Fairson, Wood Harris, Ryan Hurst, Kate Bosworth, Hayden Panettiere, and, yes, even Ryan Gosling.Those who enjoy Super Bowl betting may find interest in the competitive aspects of this story, but it's the film's character work and crowdpleasing nature that will make for a memorable watch.
---
3. Malcolm X (1992)
Director: Spike Lee
Full Review: Malcolm X Review (BFI Film on Film)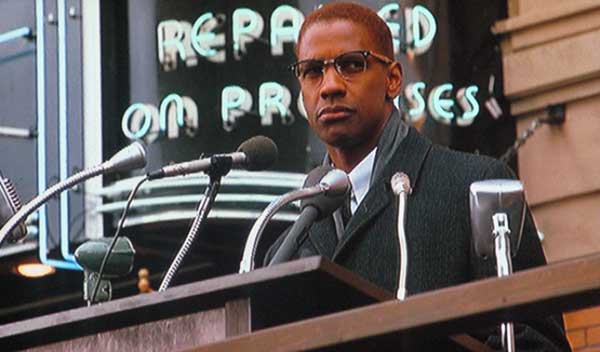 Spike Lee's biopic of the titular civil rights leader is a true masterpiece, confirming Spike Lee as one of the best directors of our time. The film follows its central figure from his childhood to the 1965 assassination that saw his demise, and offers us the multilayered portrait of a leader who wasn't without flows, in a film that's as enthralling and technically flawless as it is thought-provoking and historically important. Denzel Washington is magnetic as Malcolm X, joined by a fantastic cast that includes the ever-excellent Angela Bassett (as his wife Betty Shabazz) and frequent Lee collaborator Delroy Lindo. And if Malcolm X makes you want to check out more of the director's work, don't miss Inside Man, also starring Denzel Washington as the lead. 
---
4. Fences (2016)
Director: Denzel Washington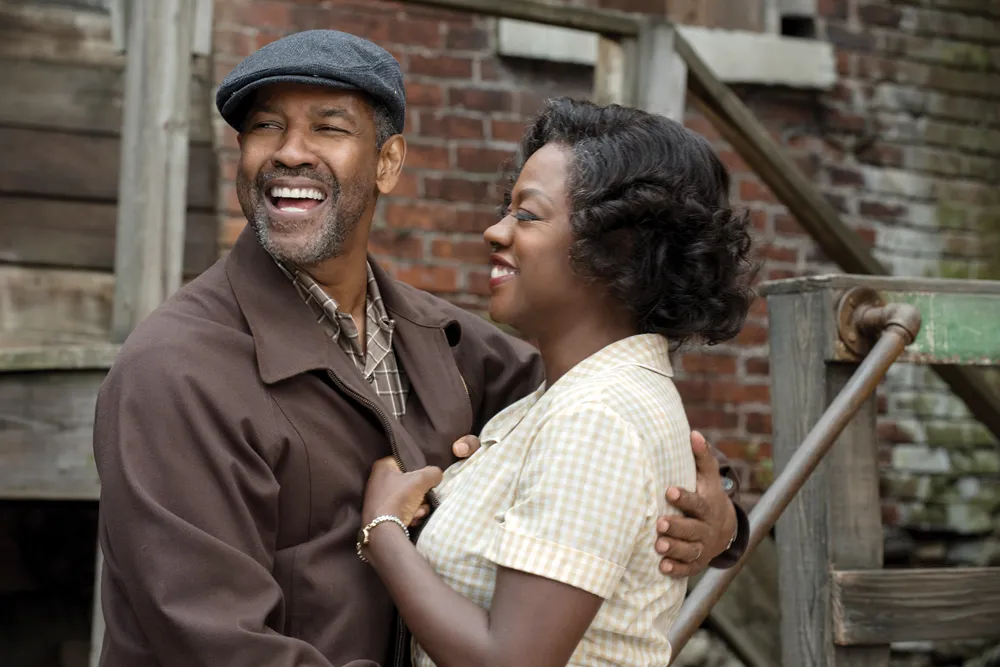 Adapted from August Wilson's 1985 Pulitzer-winning play of the same name and set in 1950s Pittsburgh, Fences revolves around a man named Troy Maxson (Washington) who works as a sanitation worker. Maxson actually wanted to become a professional baseball player, but he had to give up on his dreams as, by the time leagues started accepting Black players, he was considered to be too old. Troy often thinks about who he could have become, and this affects his son Cory's (Jovan Adepo) life as well, as one day Cory is recruited by a football coach at college, and Troy squashes his chances of getting admitted. This brings tensions in his family, particularly with Cory and with his wife Rose (the superb Viola Davis).
See Also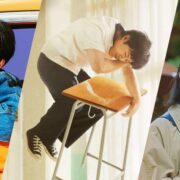 Denzel Washington gives another career-defining performance in a film that he also directs, showing just as much confidence behind the camera and making us feel a variety of contrasting emotions for its main character. And the film treats all its characters with respect, as we always understand the choices they make even when we might not agree with them. Fences is ultimately an analysis of injustice, societal inequality, family, and how missed opportunities in the past have the power to affect our futures. 
---
5. The Tragedy of Macbeth (2021)
Director: Joel Coen
If you're looking for a great Denzel Washington movie that was recently released, look no further than The Tragedy of Macbeth, the rare adaptation that takes an incredibly familiar text and manages to renew it, offering us something new. And the film delves into all the themes of William Shakespeare's infamous play — betrayal, ambition, madness, fate, loyalty, guilt, innocence, and the supernatural, but, at the same time, it also strips it right to the bone, making it even more haunting and affecting. 
On a visual level, cinematographer Bruno Delbonnel (Inside Llewyn Davis) makes this story come alive in black and white that gives the film mystical undertones. Storytelling-wise, this adaptation is as gripping and disquieting as they come. Denzel Washington excels as Lord Macbeth, joined by an all-star cast including Frances McDormand, Corey Hawkins, Brendan Gleeson, Moses Ingram, Harry Melling, and more. Regardless of whether or not you're a Shakespeare fan, you'll love The Tragedy of Macbeth.
---
Denzel Washington's career offers many roles that cement his standing as one of Hollywood's finest. There's something for everyone in 5 great movies listed above, which do not even begin to sum up a career that spans over four decades, and that includes many highly influential, beloved classics.
If you're looking for more recommendations, Glory (1989), Crimson Tide (1995), Devil In A Blue Dress (1995),  Inside Man (2006), Man On Fire (2004) and American Gangster (2007) are all fantastic films, as are most of the movies in Washington's filmography.  His dedication to his craft entertains, educates, challenges, and inspires, leaving an indelible mark on cinematic history.