10 High School Shows to Netflix Binge Right Now

Sex Education, Heartstopper, Derry Girls (Netflix)
Discover 10 binge-worthy high school shows on Netflix and find your next watch, whether you're looking for something funny, quirky or dramatic!
---
Good high school shows never fail to keep us glued to the screen. Whether you are a teen yourself or an adult reminiscing about your adolescence, you'll always find things to relate to in a series about high school life. Navigating the tribulations of school years, finding first love, learning to accept yourself, figuring out your place in the world: these are things that will always give us thrills.
Netflix has a huge collection of high school shows for any taste, and we've collected 10 binge-worthy series to watch right now!
---
1. Elite (2018,-)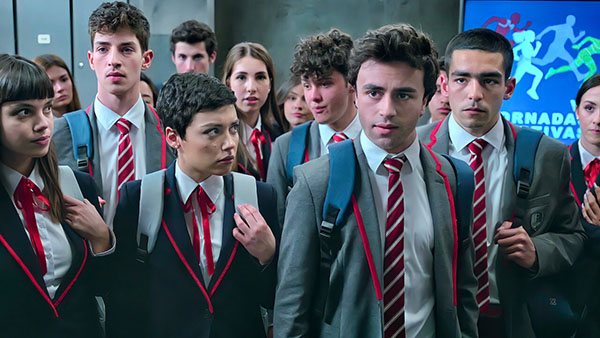 Elite combines a good murder mystery, charismatic characters, and a take on social inequality. The Spanish series includes some typical high school drama tropes but manages to shake things up and keep you on the edge of your seat the entire time. Elite begins when working-class friends Samuel (Itzan Escamilla), Nadia (Mina El Hammani) and Christian (Miguel Herrán) enrol at the prestigious Las Encinas, the country's most exclusive private school, having been granted scholarships. Though our friends initially find that the other students are not so eager to embrace them, the dynamics soon shift when a student is murdered.
The police get involved, and we are given pieces of the puzzle through flash-forwards of their interrogations, which enlighten us one episode at a time until we figure it all out, and our allegiances change. Already thinking, "Can I pay someone to do my statistics homework while I binge-watch it?" It will be a wise choice. Find a reliable paper writing service or essay writer right now because what we've just described is just the first series: five seasons are already out, and each of them is packed with time jumps, eerie disappearances, mysterious newcomers, shifting dynamics and, of course, murder. Not only that, but Season 6 is coming in November!
---
2. Atypical (2017-2021)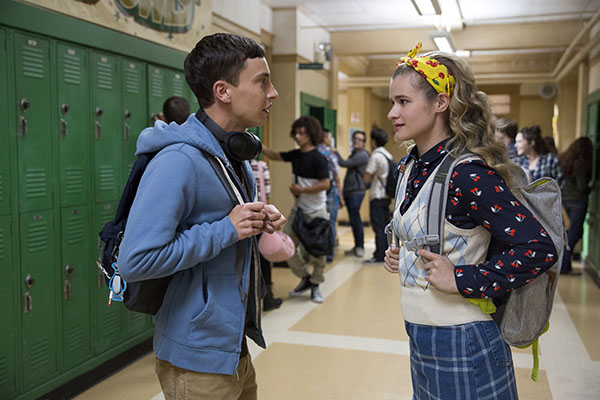 Atypical is a quirky and refreshing show that presents a coming-of-age story from an unusual perspective. The series follows the life of 18-year-old high school student Sam, who's on the autism spectrum (Keir Gilchrist), and begins when our protagonist decides that it's time to find a girlfriend. And so, Sam begins to go on dates, encourages by his therapist Julia (Amy Okuda) and his mate Zahid (Nik Dodani), only to discover that finding love is not as easy as he thought it would be. Meanwhile, we are introduced to the rest of his family, such as his sister Casey (Brigette Lundy-Paine) and his mum Elsa (Jennifer Jason Leigh), as well as fellow high school students, each dealing with problems of their own.
Perfectly balancing comedy and drama, the show looks at Sam and his friend's everyday struggles and growth while tackling big themes like acceptance, parenting, and mental health, and asking the most difficult question of all: what does a normal life really look like?
---
3. Derry Girls (2018-2022)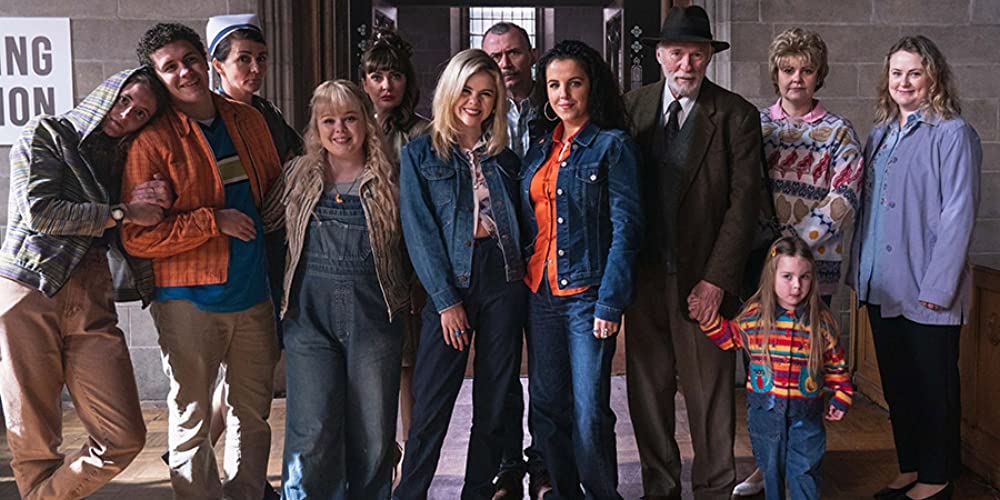 Lisa McGee's highly successful British teen sitcom is a modern classic, offering you plenty of dark humor and charm from the first episode of Season 1 till Season 3's emotional finale. The series is set in 1990s Derry, Northern Island, during the final years of the Troubles – a violent conflict between Protestant unionists and Catholic nationalists over the future of Northern Ireland, which lasted over thirty years. Inspired by McGee's own life, Derry Girls follows a 16-year-old girl named Erin (Saoirse-Monica Jackson) and her group of friends – her cousin Orla (Louisa Harland) and their friends Clare (Nicola Coughlan), Michelle (Jamie-Lee O'Donnell) and James (Dylan Llewellyn) – as they navigate their teenage years while attending high school at a time of political crisis.
What makes Derry Girl such a beloved show is that it instantly makes you fall in love with its many characters, making you want to follow their adventures as they try to figure out who they are and go through all the stages of growing up. While its backdrop is also significant, the series contains plenty of raw humor and nostalgia, as well as excellent performances and a believable depiction of real friendship.
---
4. Ginny & Georgia (2021,-)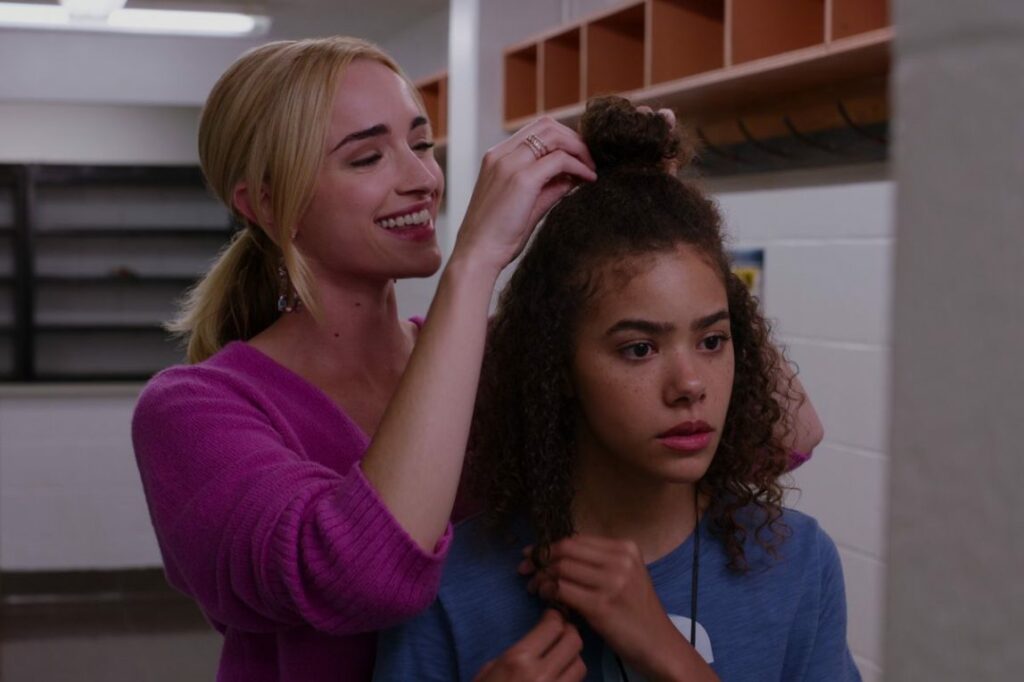 This ongoing Netflix series by showrunner Sarah Lampert is a mother-daughter drama with Desperate Housewives vibes. The show follows titular characters Ginny (Antonia Gentry) and Georgia Miller (Brianne Howey), a 15-year-old girl and 30-year-old mother – only, the former is more mature than the latter. Our two protagonists live in a New England town where Georgia moves after her husband die to give her daughter and son (Diesel La Torraca's Austin) a better life than she had. Ginny & Georgia mainly follows Ginny as she begins high school, makes friends and enemies, and deals with the challenges of teenage life. The show touches on parenting, race, and love, but it combines the weight of these themes with humor and unexpected twists.
---
5. Heartstopper (2022,-)
The sweetest series on our list (and probably on the entire Netflix library) is the recently released Heartstopper, based on Alice Oseman's webcomic and graphic novel of the same name. This adaptation depicts a supportive friendship between schoolboys Charlie (Joe Locke) and Nick (Kit Connor) that turns into something more when the two boys realize that they have feeling from one another. But that doesn't even begin to describe the beauty of Heartstopper: instead of depicting clichés that teen shows often overuse, such as parties, alcohol, and drugs, Heartstopper is a story of queer love that focuses first and foremost on its characters, giving us insight into their feelings by means of gorgeous animation and vibrant hues of blue and pink. It's also a show we desperately need right now, not only for its condemnation of homophobia and toxic masculinity and its inclusions of supportive characters like Charlie's friends and teacher, but also for how it focuses first and foremost on the tender, wholesome love story between its gay protagonists, proving the need for more high school shows about queer love.
---
6. How to Sell Drugs Online (Fast) (2019,-)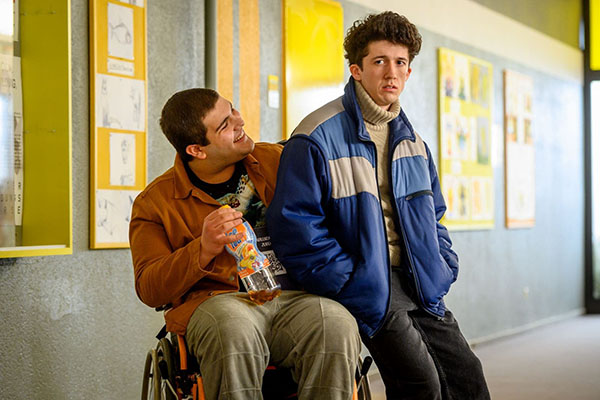 How does a nerdy student become a drug lord? To win back the love of his life. How to Sell Drugs Online (Fast) tells the story of high-school outcast Moritz (Maximilian Mundt), who is ready to do anything it takes to get back with his ex-girlfriend Lisa (Lena Klenke), who has just broken up with him. But Moritz isn't one for grand romantic gestures: instead, he opts for a more radical approach. Having learned that Lisa has recently started to take ecstasy, he begins selling the drug online, aided by his friend Lenny (Danilo Kamperdis). But things change for the two boys when their business becomes more successful than they could have ever imagined, even more so since Lisa's new crush Dan (Damian Hardung) is intent on sabotaging them.
If you're looking for a series that turns the rulebook of high school shows upside down to bring you something utterly unique and darkly entertaining, look no further than this German coming-of-age tale. How to Sell Drugs Online (Fast) will have your eyes glued to the screen and give you compelling leads and a mystery to unravel.
---
7. I Am Not Okay With This (2020)
Based on Charles Forsman's graphic novel of the same name, I Am Not Okay With This is another modern high school series that experiments with many genres, combining humor, science fiction, and fantasy to bring you a gripping, compelling watch. Its main character, Sydney (Sophia Lillis), is a 17-year-old girl who lives with her mother and older brother. When we meet her, it's been a year since her father committed suicide, and Sydney is not doing too well: besides the lack of communication with her mother, our protagonist is also dealing with grief, the consequences of having just moved to a new home, and her teenage crush not returning her feelings. There's a whole lot of anger bottled up inside her, and Sydney is already struggling to deal with it all when a new development emerges, and she suddenly realizes that she has superpowers.
Though there was supposed to be a second season, it was sadly cancelled by Netflix due to the pandemic, but there's still much to love in the first series of a show that combines the coming-of-age, sci-fi, and superhero genre and gives us a complex and relatable heroine to root for.
---
8. Never Have I Ever (2020-2023)
Created by comedy genius Mindy Kaling (Late Night) and fellow The Mindy Project writer Lang Fisher (Brooklyn Nine-Nine), Never Have I Ever is a hilarious coming-of-age comedy that combines the comedic talents of both writers. Inspired by Kaling's own childhood and experiences, the series revolves around a first generation Indian-American Tamil teenager named Devi (Maitreyi Ramakrishnan) who has gone through a lot, having just suddenly lost her father and lost all sensations in her legs due to the psychological trauma she experiences. After several months of not being able to move, Devi has a miraculous recovery and begins to walk again, which is when she decides that she's going to change her social status and become more popular in high school. Of course, things aren't as easy as she thought, and both her feelings towards a boy and her family and friends often get in the way of her plans.
Never Have I Ever gives us an extremely lovable and likeable character who's just as wonderfully chaotic as we used to be when we were in high school. The show is just as hilarious, clever and insightful as you'd expect it to be and also gives you a glimpse into Indian culture while tackling coming-of-age themes. It's also one of the rare series that is consistently good, as all three seasons maintain the same quality and charm. The fourth and final season hits Netflix in 2023, which gives you plenty of time to catch up on the first three.
---
9. Sex Education (2019,-)
If you haven't been living under a rock, chances are you're already familiar with Sex Education, the Netflix comedy-drama that took the world by storm when it was released, back in 2019. Since then, two more series have been released, with a fourth one in development, and every single one of them is not only very enjoyable, but also meaningful, hilarious, incredibly gripping, and highly educational. Both provocative and heartfelt, Sex Education revolves around a teenager named Otis (Asa Butterfield) who just so happens to be the son of a sex therapist (Gillian Anderson's Jean). Sex has never been a taboo in Otis' house: in fact, it's pretty much everywhere. It's only natural, then, that when it becomes clear the students of Moordale High are in desperate need of help with their sexual problems, it is Otis who sets up a sex therapy clinic, joined by fellow outcast Maeve (Emma Mackey). Needless to say, the clinic is wildly successful, but things become more complicated when Otis begins to develop feelings for Maeve.
Throughout its many series, Sex Education tackles a multitude of topics, challenging stereotypes and stigma in an often hilarious but always effective way, and focusing not only on the teenagers but also on the adults, such as Otis' mother and the other parents, but also the teachers. It also dedicates time to each and every single one of its incredibly likeable characters, each with their own quirks and issues, and ultimately invites us to embrace one another for who we are and to not be afraid to stand up for ourselves.
---
10. Trinkets (2019-2020)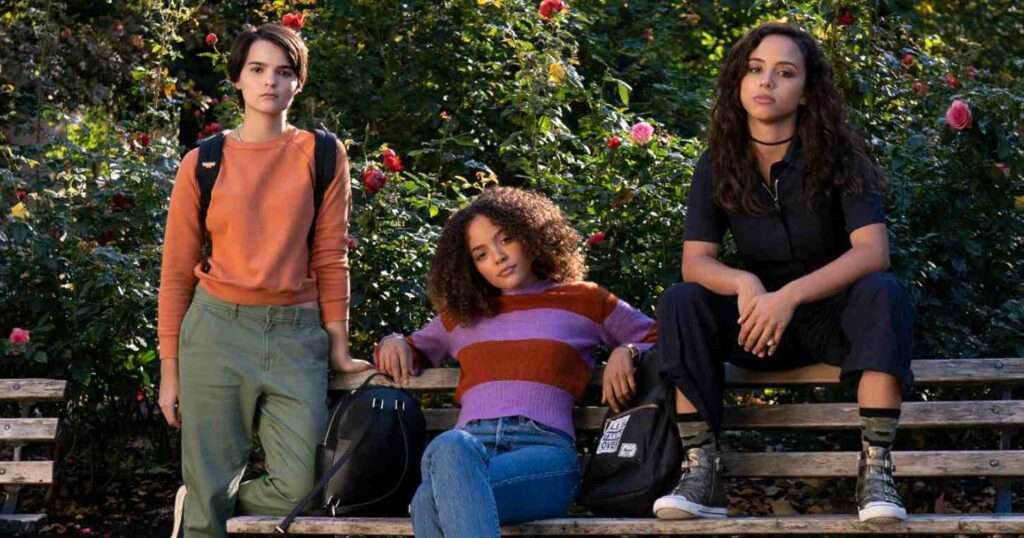 The three protagonists of this young adult show meet now in high school, but at Shoplifters Anonymous. After that first meeting, Elodie (Brianna Hildebrand), Moe (Kiana Madeira) and Tabitha (Quintessa Swindell) quickly become friends, discovering that, even if they couldn't be more different from one another, they have the same shoplifting habit. Of course, the three girls need to keep their friendship a secret in order to preserve their façade at school, and we follow them all as they navigate different issues at school and at home. If season 1 is mainly about addiction and growing up, the show changes its focus in season 2 and becomes more character-driven, allowing us to really get to know the three friends.
---

From meaningful high school dramas to hilarious sitcoms, these binge-worthy shows will keep you entertained and make you ask for more. Netflix has an endless choice of teenage shows for every taste, and this list will give you hours of the epic highs and lows of high school life. Enjoy!