10 Good Films to Watch With Your Teen
Films to watch on Netflix (Marques Kaspbrak/Unsplash)
---
Have you ever wished for the time to slow down just a little bit so you can spend quality time with your teen? Adolescence can be tough, and this time of constant changes can put a strain on families. But your kids may also come to you for advice, and your relationship with them can grow stronger as a result. After all, times of hardship and awkwardness often help create bonds and build memories. Putting on a good movie is a great activity you can do together, as not only will these films provide a few hours of mindless fun, but they can also offer different points of view and spark discussions on important topics and issues.
If you're worried about your children's grades and would like them to have a stress-free school experience, you can contact AssignmentBro for help with their homework. Another way to get rid of stress is to take their minds off school with some entertainment! Below is a list of 10 good films to watch with your teen, that are bound to keep the entire family entertained.
---
The Perks of Being a Wallflower (2012)
Stephen Chbosky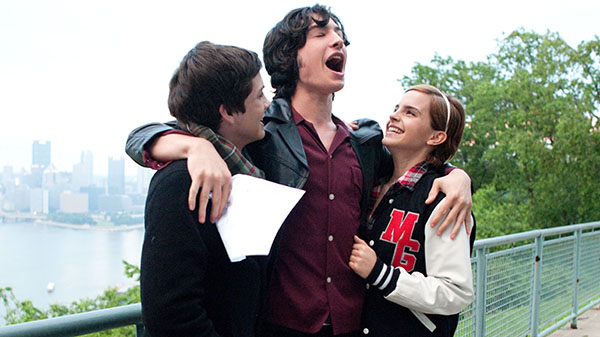 A story stock-filled with love, vulnerability, and friendship. Adapted from director Stephen Chbosky's 1999 novel of the same name, The Perks of Being a Wallflower revolves around an introverted teenager named Charlie (Logan Lerman) who is nervous about beginning high school. But his freshman year begins with an unexpected friendship with seniors Sam (Emma Watson) and Patrick (Ezra Miller), who end up becoming his mentors. But Charlie soon discovers that Patrick is hiding a secret, which adds more depth to this enjoyable coming-of-age story.
At its core, The Perks of Being a Wallflower is a story about friendship, but it also tackles many other themes, such as identity, queerness, mental health and abuse. There are many lessons to take from the film, from how to enjoy life and find oneself to overcoming traumatic events, making it a film that's both enjoyable and meaningful, and a perfect watch with your teen.
---
2. The Breakfast Club (1985)
John Hughes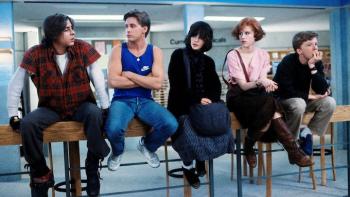 Some films will never get old, and John Hughes' 1985 classic is one of them, and a must-watch for new generations. The Breakfast Club starts from a simple premise: it's March 24 1984 at Shermer High School, Illinois, and five students will spend the entire day together for an all-day detention. On the surface, Brian (Anthony Michael Hall), Andrew (Emilio Estevez), Allison (Ally Sheedy), Claire (Molly Ringwald) and John (Judd Nelson) – or, to use Brian's words, "a brain, an athlete, a basket case, a princess, and a criminal" – would appear to have nothing in common.
But, when they are left alone with the assignment of writing an essay about "who they think they are," the five students eventually get to know each other better and discover that they also have much in common. Each of them is dealing with hardships and has dreams that the others knew nothing about, and this day of detention becomes more meaningful for all. The Breakfast Club is a clever film that tackles universal issues faced by teens to this day, and invites us to challenge stereotypes and dig deeper.
---
3. The Blind Side (2009)
John Lee Hancock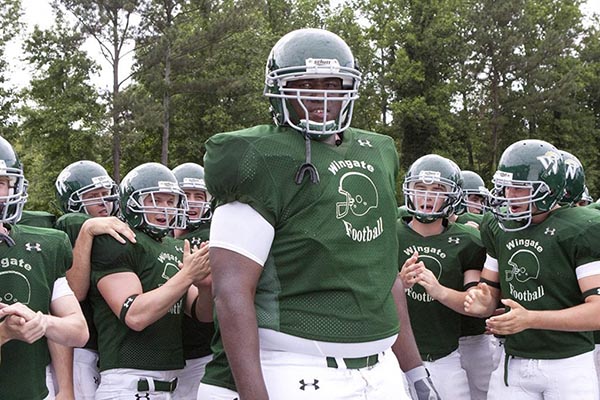 The Blind Side is heart-warming, hilarious, and tear-inducing. The film tells the true story of American soccer player Michael Oher (Quinton Aaron), who was homeless and living on the street while attending high school, until he is taken in by a kindhearted woman named Leigh Anne (Sandra Bullock). Leigh Anne takes Michael home with her, and the woman and her family encourage the boy to pursue his dream of becoming a professional NFL player. The Blind Side combines a true, inspirational story with an Oscar-worthy performance from Sandra Bullock, telling the tale of a boy who has a second chance at living a decent life and encouraging us to believe in our dreams, all while painting a realistic picture of the hardships faced by young athletes wishing to play sports on a professional level.
---
4. The Shawshank Redemption (1994)
Frank Darabont
Based on a 1982 novella written by Stephen King, The Shawshank Redemption is set in 1947, and revolves around a banker named Andy (Tim Robbins) who is sentenced to life in Shawshank State Penitentiary for murdering his wife and her lover, despite his claims of innocence. The movie follows Andy over the course of two decades, during which he bonds with an inmate, smuggler Ellis "Red" Redding (Morgan Freeman), and becomes entangled in a money-laundering operation led by the prison warden (Bob Gunton). Just like you would expect, The Shawshank Redemption is a film about redemption and atonement. But it's also a genuinely gripping movie that will surprise you more than once, combining serious themes with unexpected developments and focusing first and foremost on the bonds between its protagonists.
---
5. 17 Again (2009)
Burr Steers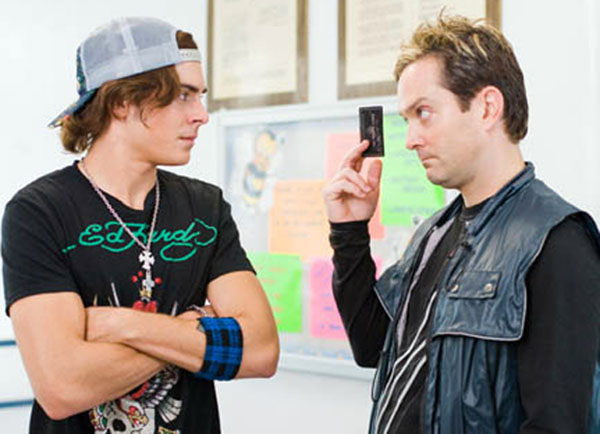 Before Zac Efron made us dream in The Greatest Showman (2017) and took us on an adventure in The Greatest Beer Run Ever (2022), he starred in this 2009 comedy drama from Burr Steers. 17 Again delivers exactly what its title suggests: the film is about a middle-aged man named Mike (Matthew Perry) who is disappointed with the way his life has turned out and is given the chance to rewrite it, by becoming… 17 again. And so, Mike transforms into his teenage self, and this major life change ends up benefitting his future, but in unexpected ways. If you're a fan of body swap comedies like Freaky Friday (2003) and Freaky (2020), you'll definitely enjoy 17 Again, an entertaining and lighthearted watch for both teens and adults.
---
6. Mean Girls (2004)
Mark Waters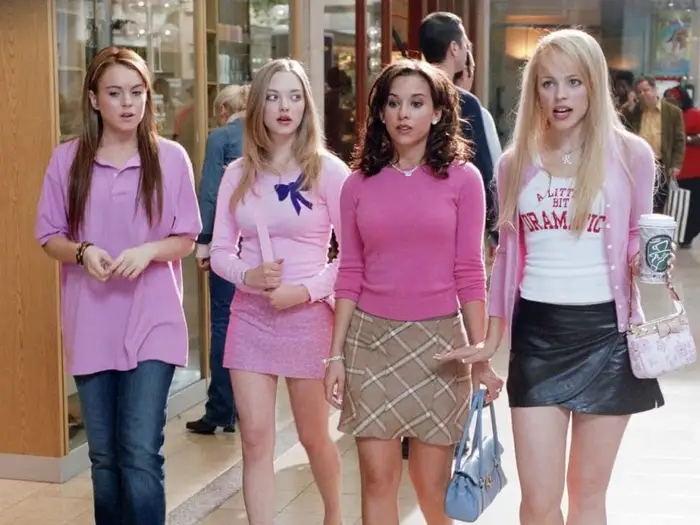 "On Fridays, we wear pink." If you're unfamiliar with this quote, it's definitely time to watch this beloved 2004 comedy from director Mark Waters and writer Tina Fey, starring Rachel McAdams as the ultimate high school "queen bee"/bully, Amanda Seyfried (in her film debut) and Lacey Chabert as the members of her clique (the "Plastics"), and Lindsay Lohan as the newcomer who unwittingly messes with them, eventually altering all social dynamics at North Shore High School. As you'd expect, the film tackles social dynamics and the effects of bullying, but it's also a story about the insecurities that hide behind the façade we show to everyone else, eventually teaching us to be ourselves regardless of what others think. It's also an incredibly fun watch with hilarious scenes and quotable one-liners, and the perfect film to watch with your teen.
---
7. Easy A (2010)
Will Gluck
Rumors can be detrimental to a person's mental health, and Easy A takes that premise to new heights with a reinvention of Nathaniel Hawthorne's classic novel "The Scarlet Letter". But if the novel's "A" stood for the sin of "adultery" that the protagonist actually committed, the same cannot be said for the film's protagonist. Olive (Emma Stone) lies to her best friend about losing her virginity to avoid telling her that she spent all weekend listening to girly songs, but a prudish girl named Marianne (Amanda Bynes) overhears her and spreads rumors about her.
Soon, the entire school is either pointing fingers at her, wanting something from her, or trying to "save her", and the only person who knows the truth is Olive's friend Brandon (Dan Byrd), who is also getting his own share of bullying for his being gay. Eventually, Olive embraces her new identity, and chaos ensues. Easy A is a thoroughly fun watch starring a larger than life Emma Stone and an all-star cast including Penn Badgley, Lisa Kudrow, Stanley Tucci and Cam Gigandet.
See Also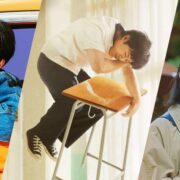 ---
8. Inside Out (2015)
Pete Docter & Ronnie Del Carmen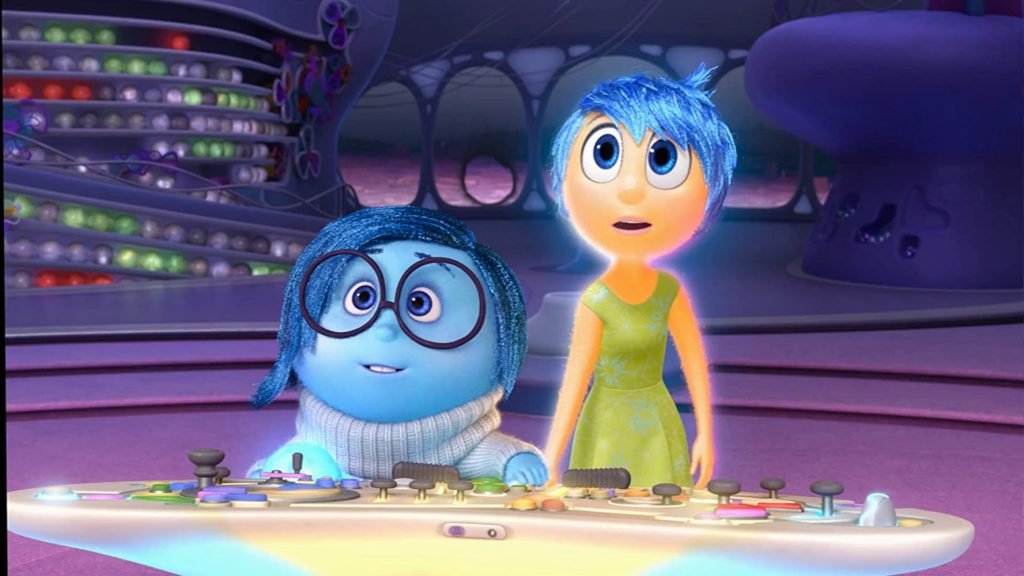 Over the years, Pixar has perfected the art of crafting "kids" stories that will also appeal to adults, giving each target audience something different and also teaching both children and grown-ups important lessons about life. Inside Out is Pixar's most successful attempt at doing just that, giving us a mind-blowing take on how emotions build up within us when change occurs, and at how they eventually change when time passes and they become memories.
The film revolves around a girl named Riley (Kaitlyn Dias), whose life is turned inside out when she moves from the Midwest to San Francisco. As the girl navigates her new life and attempts to adjust to a different city and school, we get to see her emotions – Joy (Amy Poehler), Fear (Bill Hader), Anger (Lewis Black), Disgust (Mindy Kaling), and Sadness (Phyllis Smith) – react toall these changes, and we come to understand the fundamental importance of each and every one of them. Both insightful and utterly entertaining, Inside Out is a must watch for anyone who's interested in finding out more about the "little voices inside our head".
---
Raiders of the Lost Ark (1981)
Steven Spielberg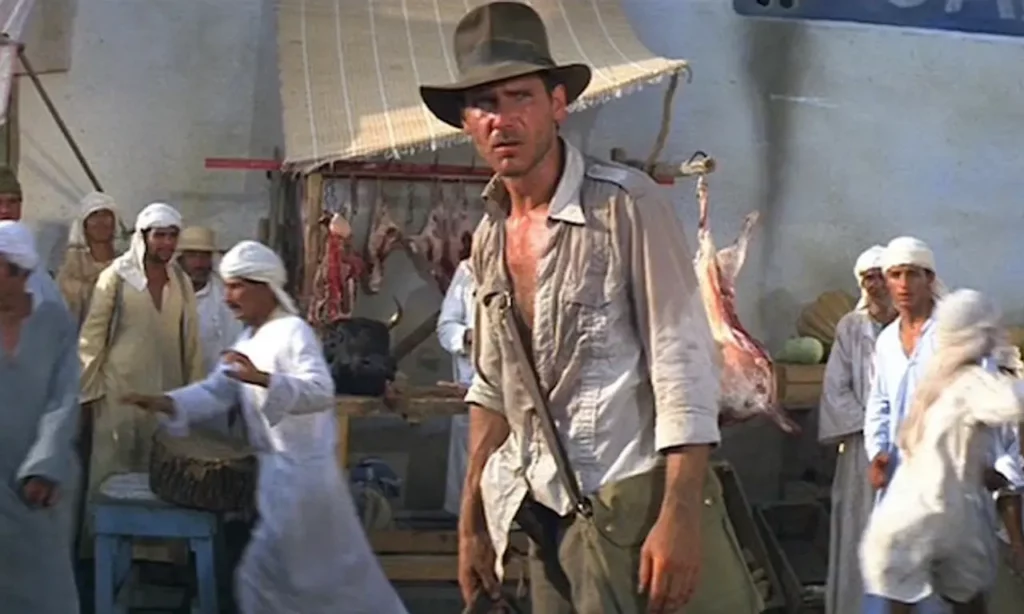 With a new Indiana Jones coming out next year, it's the perfect time to revisit one of the best films in the franchise. In Raiders of the Lost Ark, the titular archaeology professor (Harrison Ford) is looking for the Ark of the Covenant, but the search becomes more difficult than he thought when he encounters a group of Nazis who are also looking for the artefact. This 1981 film has aged incredibly well, and will provide you with plenty of that Indiana Jones adventure and chaos we've all come to love while giving you insight into a fascinating slice of history.
---
10. The Karate Kid (1984)
John G. Avildsen
Whether you've fallen in love with beloved series Cobra Kai or you're familiar with the 2000s remake featuring Jaden Smith, it's time to revisit the film that started it all, John G. Avildsen's The Karate Kid. However, many people know the 2000s version featuring Jaden Smith. Thus 1984 martial arts film follows a teenager named Daniel LaRusso (Ralph Macchio) who is being bullied by a Cobra Kai dojo black belt student named Johnny (William Zabka) and his gang. When Daniel discovers that his eccentric handyman, Okinawan immigrant Mr. Miyagi (Morita), is a sensei, he goes to him for help, and a journey into the world of martial arts begins. Take a stroll down memory lane and experience the original Karate Kid film with your kids: it will have your eyes glued to the screen till the credits roll.
---
At the end of the day, there is no right or wrong film to watch with your loved ones. Movies keep us company when we grow up and help shape our identities, and sometimes either sharing a beloved watch from your childhood or asking your teen to show you their favorite film will help you bond with your family. The 10 films listed above all have a solid narrative, an emotional core, and a lesson to learn, all while making for an enjoyable time. Happy watching!