10 Best Pixar Shorts to Watch on Disney+

For the Birds (Pixar/Walt Disney Studios)
Discover the 10 best Pixar Shorts to watch on Disney Plus, from timeless classics like Luxo Jr to SparkShorts favorites.
---
One of the perks of having a Disney Plus subscription is that you get to revisit magical worlds from your favorite childhood movies. From all-time animated classics and live-action remakes to epic Star Wars and Marvel adventures, Disney's beloved streaming service has something for everyone. And if you spent the first days of your subscription singing along to Bella Notte, taking life lessons from Jeff Goldblum and affectionately staring at Baby Yoda, the time has now come to explore the 10 best Pixar shorts to watch on Disney Plus.
In fact, Disney Plus comes with a total of 54 short films made by Pixar, including old favourites like Luxo Jr and Tin Toy, Academy Award winners Bao and Piper, Home Entertainment materials like the Inside Out-inspired "Riley's first date?" and the six exciting projects that make up Pixar 's "SparkShorts" – a new film series designed to discover upcoming storytellers within the studio.
While each and every single Pixar short is absolutely worth-watching for its groundbreaking cinematic techniques and highly emotional, effective storytelling, it can be hard to decide what to watch first on Disney Plus if you're new to the world of short animated films made by Toy Story's beloved production company. From For the Birds to Day & Night, here are the 10 best Pixar shorts to get you started.
---
10. FOR THE BIRDS
2000
Director: Ralph Eggleston
Producer: Karen Dufilho-Rosen
Score: Riders in the Sky
Initially released with: Monsters, Inc.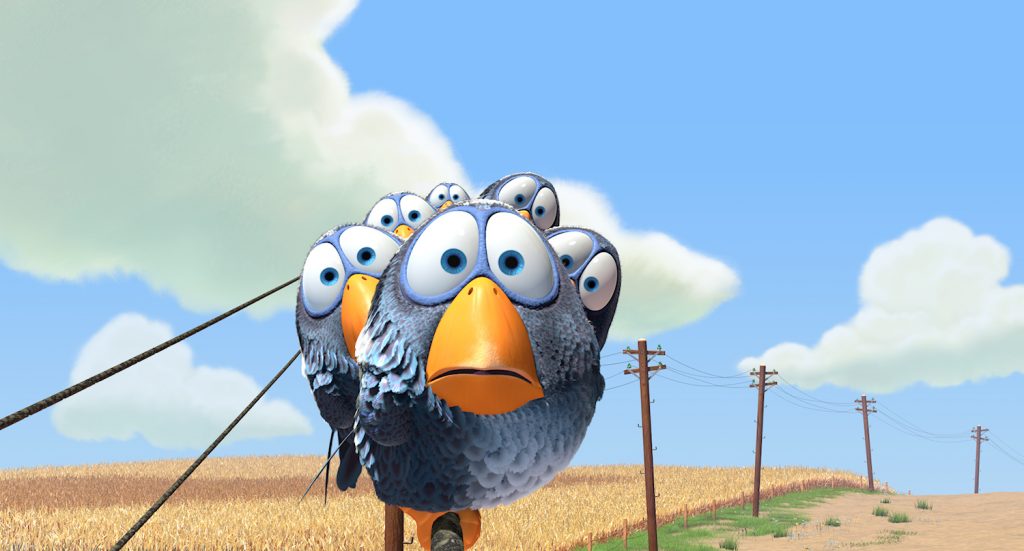 Ralph Eggleston's hilarious story of a flock of small, chatty birds whose daily routine gets interrupted by a large dopey bird goofily joining them on a telephone wire is perhaps one of the most memorable and beloved Pixar shorts of the past decade. This adorable, hugely enjoyable clip is not only an exquisitely drawn, incredibly entertaining story that is guaranteed to brighten up your day, but also an accurate depiction of bullying that uses an unlikely meeting between birds to highlight those crowd dynamics of gossiping and backstabbing that we are all very familiar with. More than that, this Academy Award-winning short is also proof of Pixar's technical prowess: at the time when For the Birds was made, it was not an easy task to create digital feathers that would look realistic and move in such a natural way, which makes Bully, Chipper, Snob and Neurotic's thick coats even more impressive.
---
9. BAO
2018
Director: Domee Shi
Producer: Becky Neiman-Cobb
Score: Toby Chu
Initially released with: Incredibles 2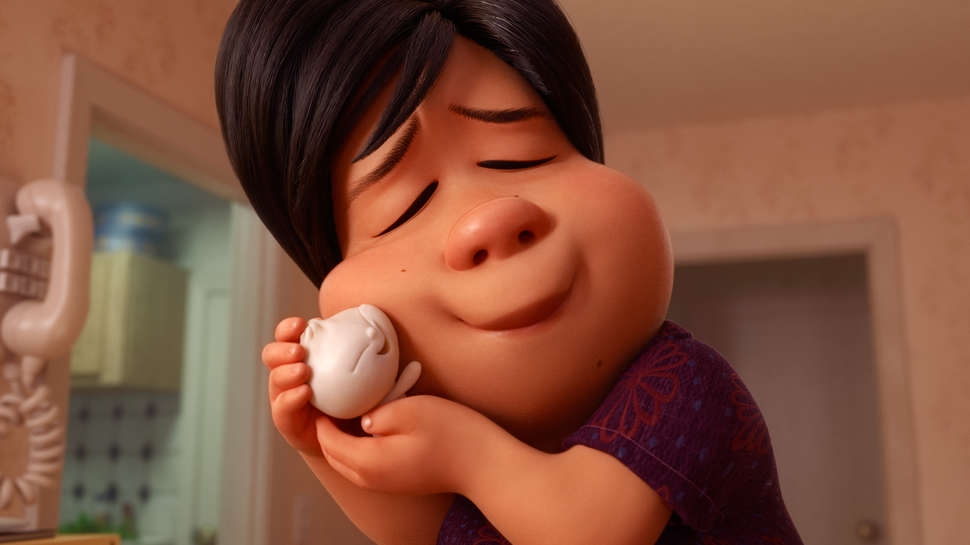 When the much anticipated sequel to The Incredibles came out, baby Jack-Jack's unlikely superhero powers were not the only thing that got audiences talking. Domee Shi's Academy Award-winning story of a Chinese-Canadian mom who suddenly witnesses one of her dumplings come alive is, as in the best Pixar tradition, so much more than meets the eye. As entertaining as it is insightful, this impressive short tackles important issues such as empty nest syndrome and parent-child relationships, all while giving us a glimpse of the Chinese immigrant community in Canada. Don't forget to order Chinese take-out before watching the film: Bao is guaranteed to make you develop a craving for some of those delicious dumplings!
---

8. KNICK KNACK
1989
Director: John Lasseter
Score: Bobby McFerrin
Initially released with: Finding Nemo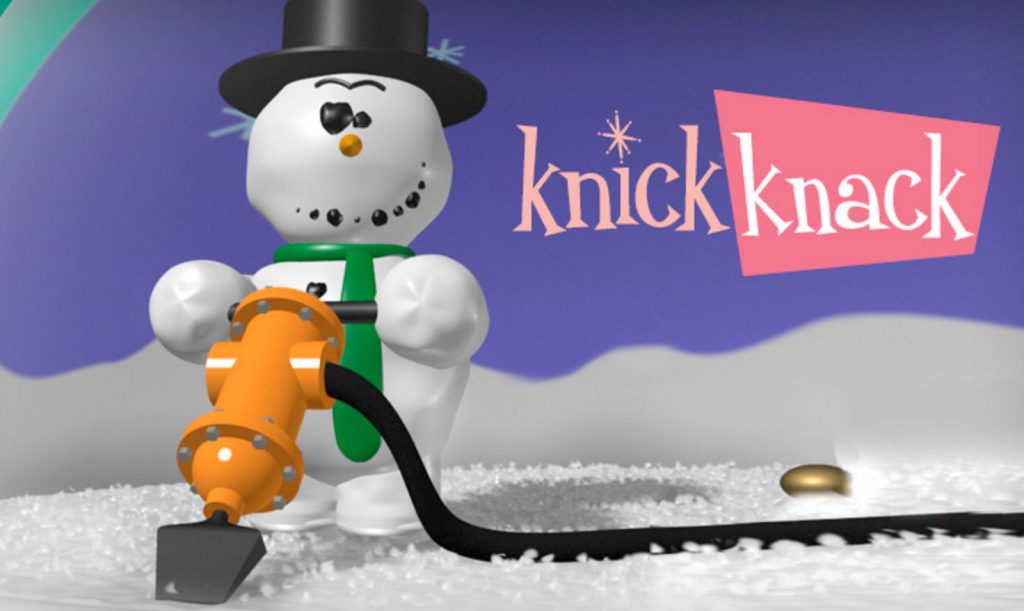 Remember Wile E. Coyote and the Road Runner? Knick Knack's inventive, charming protagonist channels the exact brand of humour we recognised in our favourite Looney Tunes characters. Inspired by John Lasseter's desire to create something that would feel "like a Chuck Jones cartoon", Knick Knack is pure animated fun. This 1989 gem is the story of a snowman who is trying to escape from the snow globe souvenir he's trapped in, with the aim of joining the more fortunate sunglass-wearing, surf-loving knickknacks that have been bought in sunnier places. Ironic, hilarious and perfectly timed, Knick Knack is precisely the kind of "cartoony" fun you need after a difficult day.
---
7. FLOAT
2020
Director: Bobby Rubio
Producer: Krissy Cababa
Initially released: on Disney+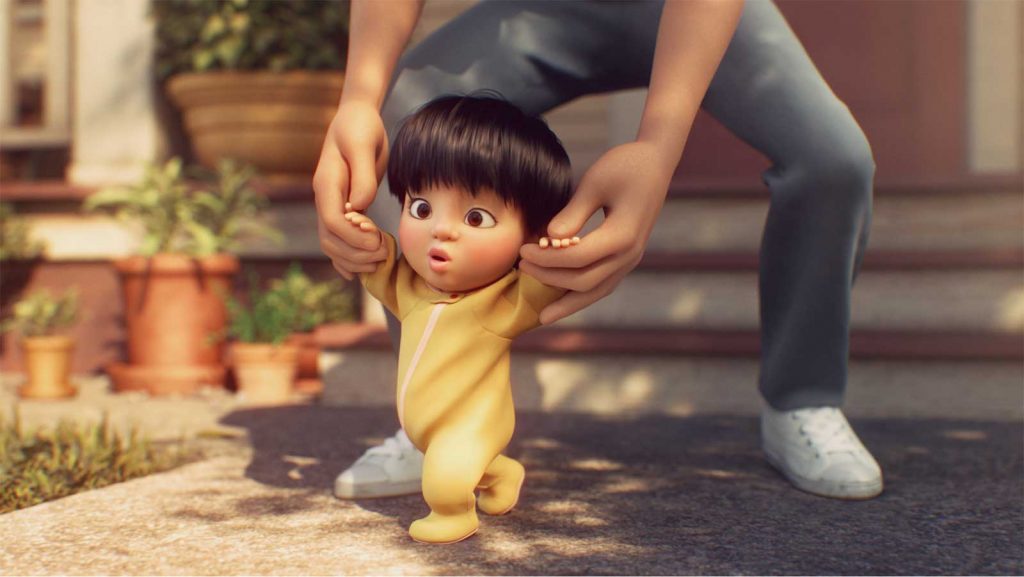 Released directly on Disney+, Bobby Rubio's short about a father trying to see the world through the eyes of his autistic son is a moving tale of discovery, acceptance and freedom. It's also an important, much-needed story that teaches us to fight the stigma around mental health and embrace neurodiversity in all its unexpected beauty. Prepare to fall in love and learn to fly with Float's young protagonist, as you witness the development of a beautiful father-son bond of mutual learning and acceptance.
---

6. PRESTO
2008
Director: Doug Sweetland
Producer: Richard Hollander
Score: Scot Stafford
Initially released with: Wall-E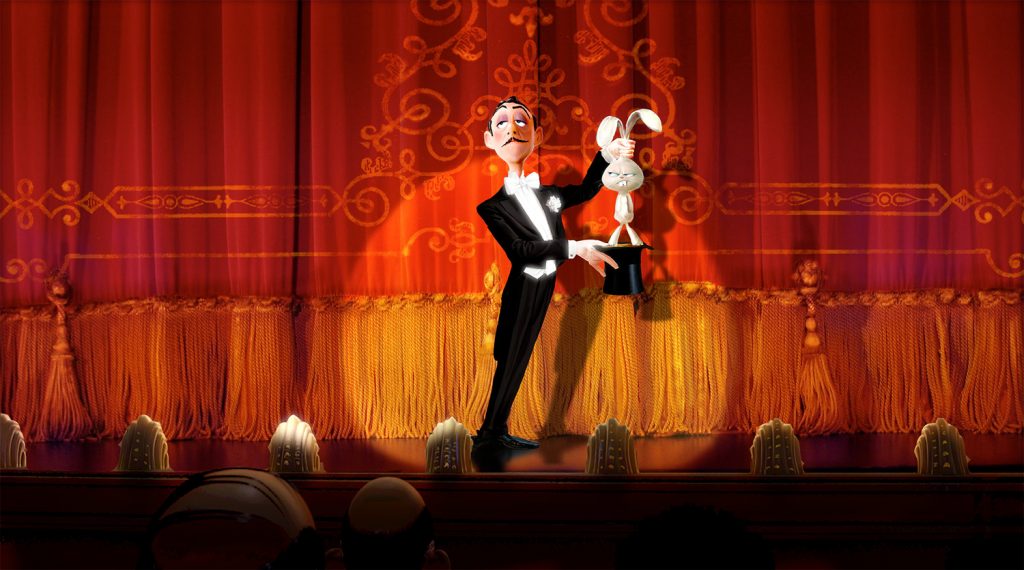 Presto originates from the simple premise of a bunny who refuses to cooperate with his owner, a great magician called Presto, when he forgets to feed him one too many times. But this is only the beginning of a series of hilarious developments and misshaps involving a magic hat, with fast-paced animation and perfectly timed gags that will make you want to rewatch Doug Sweetland's charming short over and over again.
---
5. RILEY'S FIRST DATE?
2015
Director: Josh Cooley
Producer: Mark Nielsen
Score: Michael Giacchino
Initially released with: Inside Out
Considered by many to be just as fun as Inside Out, Riley's first date? channels the same level of comedy and insight of the popular animated feature that inspired it. At the centre of the story is our favourite teenager, who is now 12 years old. The unexpected appearance of a boy at Riley's house causes her parents – and their respective emotions – to act incoherently, and it's the recognition of very familiar parent-daughter dynamics that makes Riley's first date? both hilarious and relatable. As you witness Riley's father's useless attempts to intimidate the helpless skater boy, and laugh as her mother tries to use slang terms to impress her daughter, prepare to be surprised, entertained and charmed by Josh Cooley's wonderfully nostalgic short.
---

4. LUXO JR
1986
Director: John Lasseter
Producer: John Lasseter & William Reeves
Score: Brian Bennett
Initially released with: Toy Story 2
See Also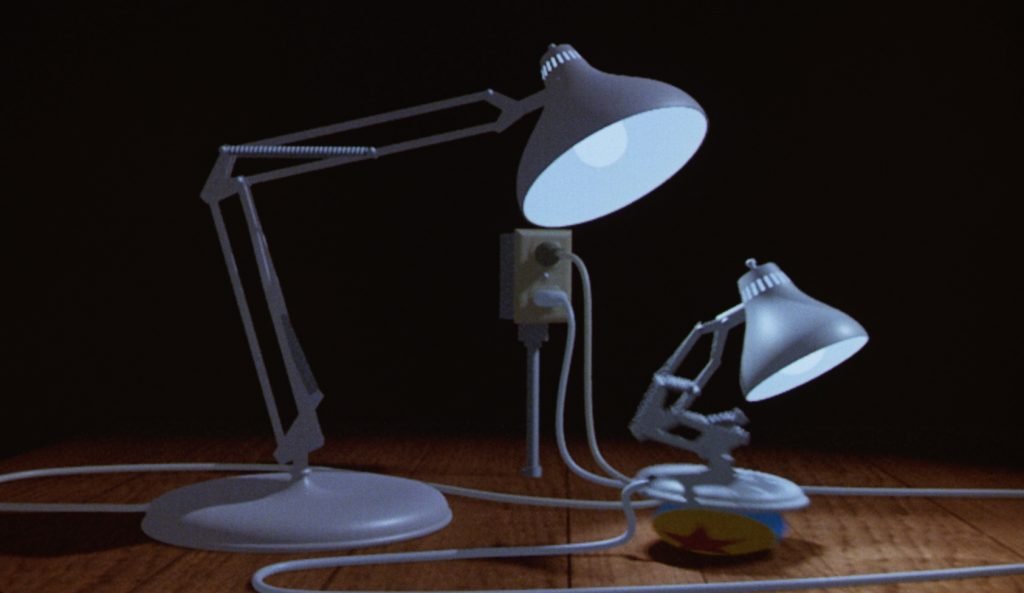 Luxo Jr is not just an adorable, technically impressive Pixar short, but one that embodies the identity of the company. It's from this endearing story of a baby lamp playing with a ball in front of its incredulous parent lamp that the familiar Luxo lamp in Pixar's beloved logo originated, making the company's ability to make objects come alive with emotion even more apparent. Because Luxo Jr is not just a lamp, after all, but a little ball of energy and nostalgia that will make you appreciate the little joys of life.
---

3. KITBULL
2019
Director: Roxana Sullivan
Producer: Kathryn Hendrickson
Initially released: on YouTube
If you haven't seen Kitbull, prepare to be pleasantly surprised. Roxana Sullivan's short film about an independent, wide-eyed stray kitten who meets a good-hearted pitbull living in less than ideal conditions is a moving story that will speak straight to your heart. This surprisingly meaningful tale is not just an endearing account of the development of an unlikely friendship, but also a powerful lesson in courage and vulnerability that will teach you all there is to know about human connection.
---

2. PARTLY CLOUDY
2009
Director: Peter Sohn
Producer: Kevin Reher
Score: Michael Giacchino
Initially released with: Up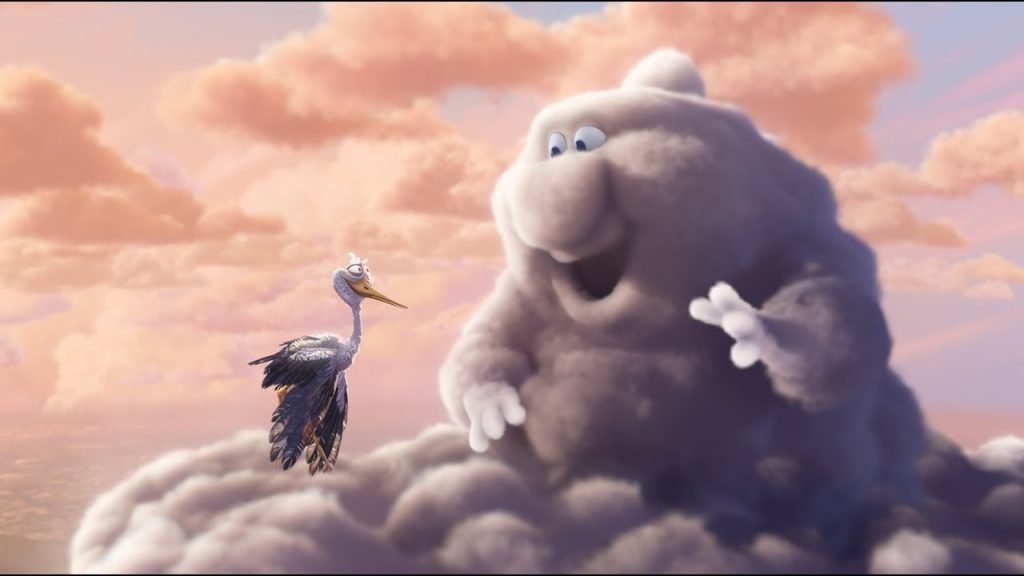 If babies are delivered by storks, where do the storks get the babies? Peter Sohn's visually stunning short film has the answer, and it's as compelling and unbelievable as it is unexpectedly adorable. Partly Cloudy shows a whole world in the sky where cloud figures bring human and animal babies to life by sculpting them from clouds. And, while most of the cloud people are as confident and cheerful as you'd expect them to be, there is one grey cloud that stands out from the others. That cloud is Gus, a lonely and insecure (though lovable) cloud who is in charge of creating "dangerous" babies. This gorgeous masterclass in imagination explores the friendship between Gus and the unfortunate stork who's been given the harduous task of delivering his creations, and it does so with the perfect blend of hilarious gags, unexpected twists and, of course, heartwarming life lessons.
---

1. DAY & NIGHT
2010
Director: Teddy Newton
Producer: Kevin Reher
Score: Michael Giacchino
Initially released with: Toy Story 3
Get ready to discover your new favourite Pixar short. Created in 2010 by Teddy Newton and brilliantly scored by Michael Giacchino, Day & Night is not only one of those highly imaginative stories that only come by once in a while, but also an exercise in animation and scoring that will have you marvel at the technical ability behind every single shot. Made with a combination of 2D and 3D animation, Day & Night shows yet another unlikely meeting, this time between the energetic Day and the sleepy Night. The meeting between our two protagonists is the beginning of a journey of discovery, as each of them enables the other to see the world from a different perspective. Get ready to fall in love with Day & Night's charming protagonists and discover with them the very best the world has to offer.
---
THE BEST PIXAR SHORTS TO WATCH ON DISNEY PLUS: MORE FILMS!
PIXAR'S THEATRICAL SHORTS:
Piper
Red's Dream
Geri's Game
Sanjay's Super Team
La Luna
The Blue Umbrella
SPARKSHORTS:
Smash & Grab
Loop
Purl
DISNEY'S SHORTS:
Inner Workings
Steamboat Willie
The Band Concert
Short Circuit
Mickey's Christmas Carol