10 Best Pixar Movies, Ranked From Worst to Best

Pixar is one of the strongest and most consistent animation studios of them all. Here's a list of their 10 best movies ranked from worst to best!
---
When it comes to family animation, Pixar Studios has always ranked among the biggest names in the game – and rightly so. For over two decades, they've been consistently providing audiences with rich, layered storytelling that goes beyond what anybody would expect from a family movie, blending with some of the most progressive and artistic animation in the industry. The studio has always strived to push boundaries with their movies, whether that's with the technical capabilities of their visuals or the emotional maturity of their stories, and that's resulted in some of the most iconic and timeless movies of this century. Here's a list of the 10 best Pixar movies, ranked from worst to best!
---
10. LUCA
(2021)
Director: Enrico Casarosa
Starring: Jacob Tremblay, Jack Dylan Grazer, Maya Rudolph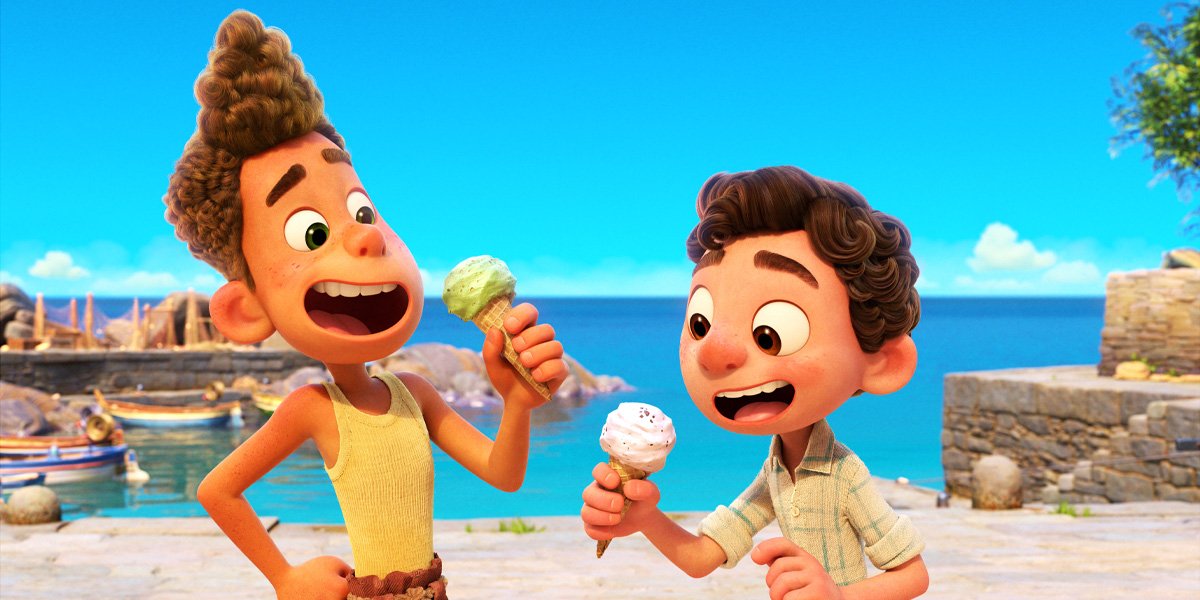 Luca is a movie that won't always find itself ranked among Pixar's best, but in the short amount of time since its release, it's proven itself to be one of the studio's most important and touching stories yet. It follows two young sea monsters who experience a real-life human summer in southern Italy, going on adventures and forming a close friendship along the way. It's one of Pixar's least plot-heavy movies, relying instead on its visuals, music, and overall atmosphere to suck the audience into the story and really care about these young characters. Luca might not have cemented itself as a true Pixar classic yet, but the way this story so effortlessly speaks to a very specific audience ensures that it'll get there one day.
---
9. THE INCREDIBLES
(2004)
Director: Brad Bird
Starring: Craig T. Nelson, Holly Hunter, Samuel L. Jackson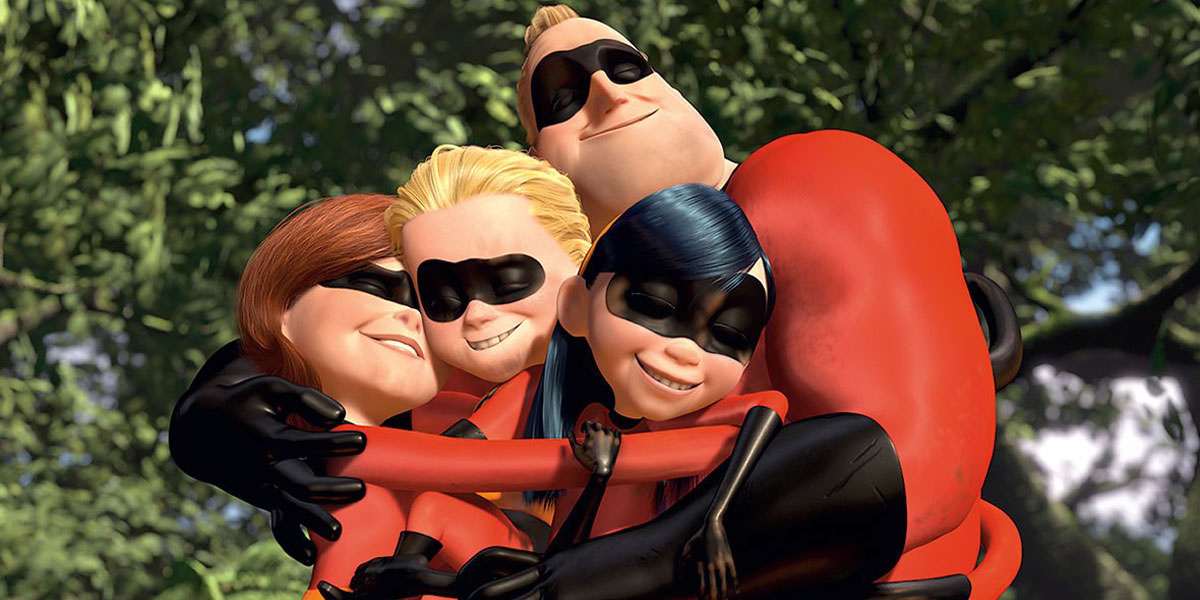 The Incredibles was one of the first major successes for Pixar, and it remains one of their strongest outings even two decades later. The film essentially lays the foundations for the superhero movie boom that we're still experiencing today, blending a Fantastic Four-inspired family drama into the story that complements the genre expertly.
It's funny, it has real emotional stakes that keep the story moving, and its depiction of the Parr family is one that every single family will be able to see part of themselves reflected in. The only thing preventing The Incredibles from climbing right to the top of this list is its overall simplicity, which makes it extremely fun to watch but prevents it from hitting as hard as Pixar's best.
---
8. COCO
(2017)
Directors: Adrian Molina & Lee Unkrich
Starring: Anthony Gonzalez, Gael Garcia Bernal, Benjamin Bratt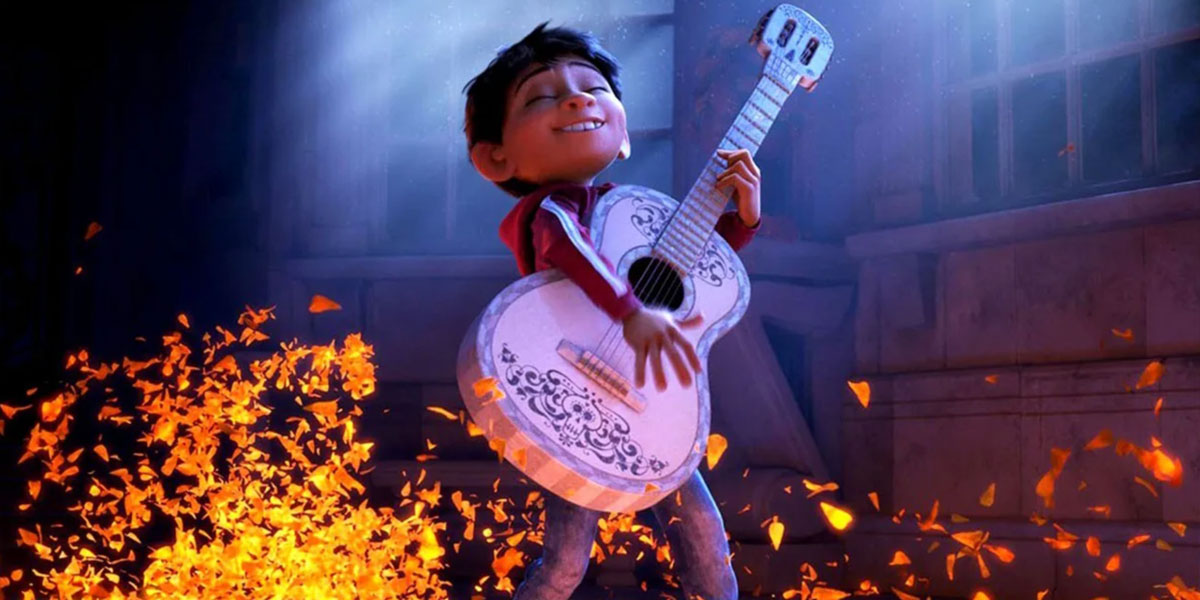 Coco is another fairly modern Pixar adventure, but it's got all the confidence and style that made those early movies so beloved. Following a young boy's perilous journey into the Land of the Dead, Coco is a heartwarming story about the importance of family, trust, and believing in yourself – layered with a beautifully colourful depiction of Dia de los Muertos. It manages to combine this abstract story about death and spirituality with an authentic exploration of Mexican culture, which is something that Pixar had never really attempted before this point, and it worked entirely to the studio's strengths.
---
7. RATATOUILLE
(2007)
Director: Brad Bird
Starring: Patton Oswalt, Will Arnett, Lou Romano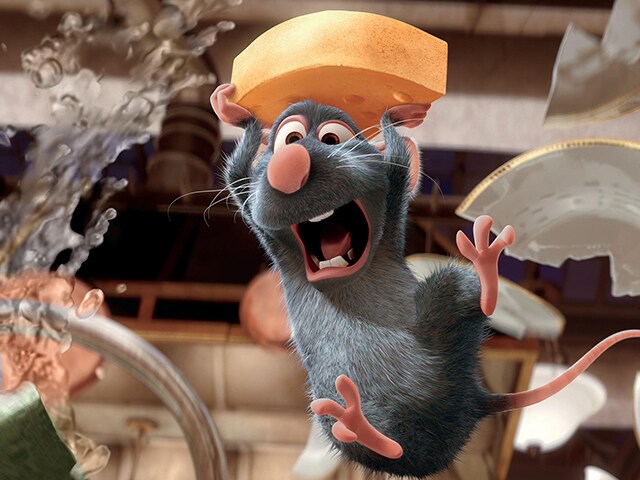 Ratatouille is a refreshingly entertaining entry in the Pixar filmography – while it doesn't have the richer, more layered undertones that make certain movies really stand out, its story is just that much fun that it flourishes without them. There are only certain studios and directors that could make a story about a talking, cooking rat so entertaining, but Brad Bird's work with Pixar absolutely nails the tone and atmosphere that makes Ratatouille pop. It's one of the funniest movies on this list, constantly entertaining the audience with visual gags and hilarious performances that still work today.
---
6. SOUL
(2020)
Director: Pete Docter
Starring: Jamie Foxx, Daveed Diggs, Tina Fey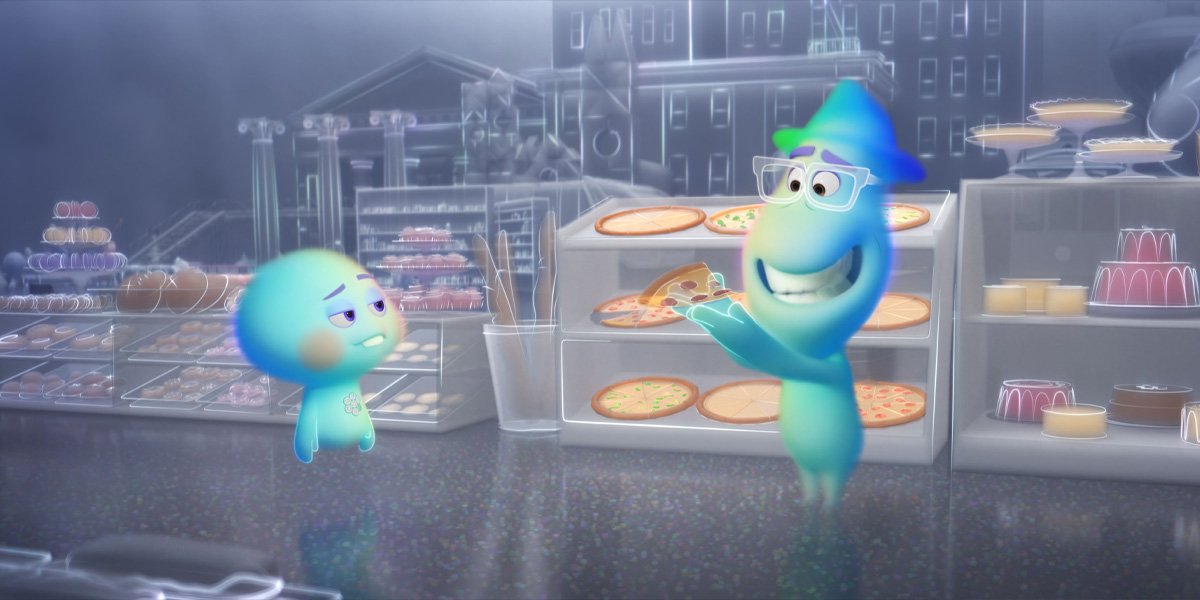 Pixar is often praised for the level of maturity and authenticity that they manage to weave into these family-friendly stories, but Soul might just be the studio's most adult-friendly project yet. Instead of feeling like a family story that's been made entertaining for adults, this feels like a real mature drama that's been made accessible for children. The story follows a jazz teacher named Joe who travels to the afterlife and learns exactly what it means to have a soul, before returning to Earth and finding his true purpose in the universe. Soul is insightful, powerful, and surprisingly thought-provoking in its explorations of life and death.
---
5. FINDING NEMO
(2003)
Director: Andrew Stanton
Starring: Alexander Gould, Albert Brooks, Ellen DeGeneres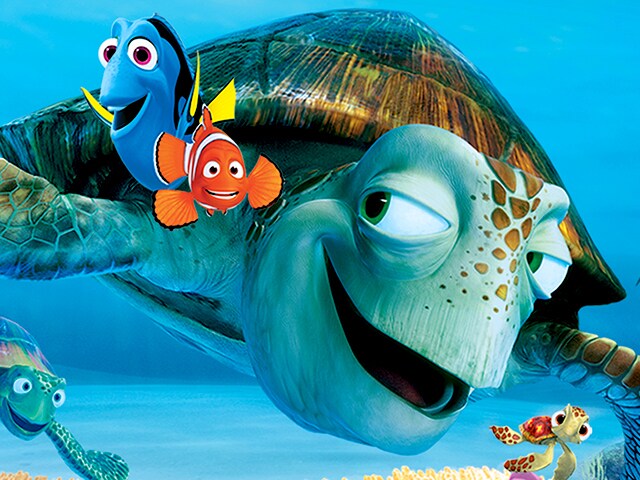 Family has always been an important theme throughout Pixar's filmography, but perhaps never more clearly than it is in Finding Nemo. The story centres around a melancholy clownfish named Marlin, who's left stranded and searching for his lost son after the rest of his family was lost in a barracuda attack. Despite the film's glossy and colourful finish, it's actually a very dark story that touches upon the importance of always being there for your family and never turning your back on them – no matter how far the journey takes you. Finding Nemo will always be a highlight of Pixar's filmography, and perhaps the first example of the studio really taking risks with their mature storytelling.
---
4. WALL-E
(2008)
Director: Andrew Stanton
Starring: Ben Burtt, Elissa Knight, Sigourney Weaver
See Also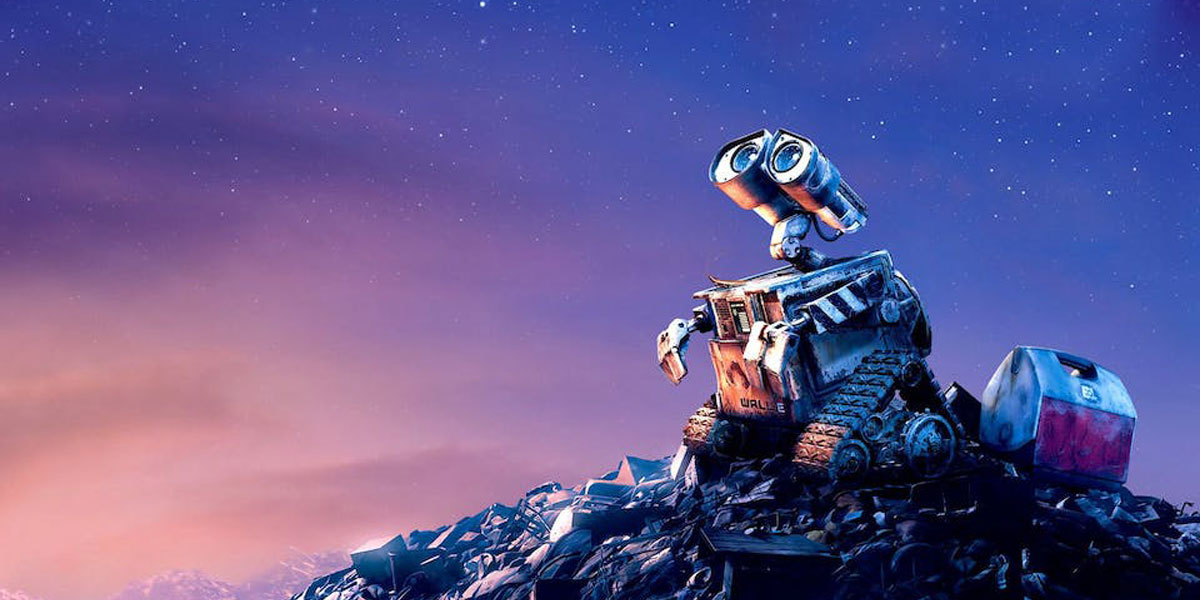 When it comes to visual storytelling, it's hard to find any movie that gets it better than WALL-E. It was an enormous risk to make a family movie where neither of the two protagonists really speak, but Pixar proved that when your story is as profound and meaningful as this, visuals and music is more than enough to get the message across. The movie was years ahead of its time, presenting audiences with a dim version of the future that feels closer and closer every day, forcing humanity to come to terms with the consequences of our own selfishness – told through the eyes of a lonely robot. WALL-E has expert storytelling and beautiful visuals that rank it among Pixar's best, pushing the limits of what many believed an animated movie could be.
---
3. MONSTERS, INC
(2001)
Director: Pete Docter
Starring: Billy Crystal, John Goodman, Steve Buscemi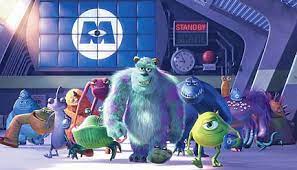 There's undeniably an element of nostalgia involved in the overwhelming love that Monsters, Inc receives, but that doesn't make any of it unwarranted. Taking place in the fictional world of Monstropolis, the movie follows two monsters who accidentally bring a human into their dangerous world before trying their best to send her back. Monsters, Inc is another example of Pixar embracing comedy and entertainment value above all else, which results in the studio's funniest and most joke-dense project yet, without ever sacrificing the touching messages about friendship and childhood bonds that run throughout the story. Sully and Mike are exemplary protagonists, keeping things light and engaging even when dealing with some surprisingly emotional themes.
---
2. TOY STORY 3
(2010)
Director: Lee Unkrich
Starring: Tom Hanks, Tim Allen, Ned Beatty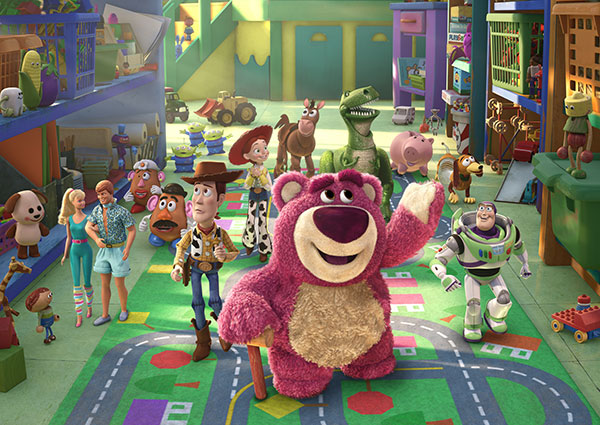 There would've been totally valid reasons for any of the Toy Story movies, perhaps even all of them, to make appearances on this list, but Toy Story 3 is the one that really exemplifies everything that makes the series so great. This third instalment doubles down on the emotion, using the rich history of these characters to craft a narrative that's layered in friendship and compassion, really toying with the audience's feelings from start to finish. It pays off narrative threads that were established over a decade prior in the original, while looking forward to the future with Pixar's signature bittersweet optimism. It was the perfect way to end this original trilogy, and while the series continued with Toy Story 4, this project still feels like a real turning point from classic Pixar into something fresh and different.
---
1. UP
(2009)
Director: Pete Docter
Starring: Ed Asner, Jordan Nagai, Christopher Plumber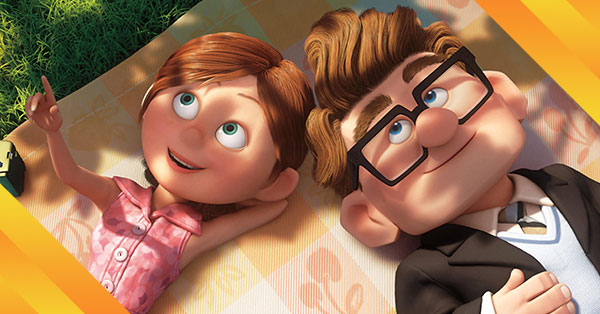 Up probably won't find itself at the prime position in many Pixar rankings, but there's something about this animated adventure that just feels engrained with some real storytelling magic. The film is often praised in reference to that gut-punch of a montage at the beginning (which is some of the greatest non-verbal storytelling ever), but the real magic of Up goes much further than that, with hugely important lessons about death, grief, and emotional vulnerability laced into this story that's just as funny as it is heartbreaking. It's the perfect example of Pixar's ability to transform family-friendly stories into something really meaningful, with Carl's story reflecting such a dark corner of real life and transforming it into something colourful without erasing the pain that lies beneath.
---