The 10 Best Films About Business Success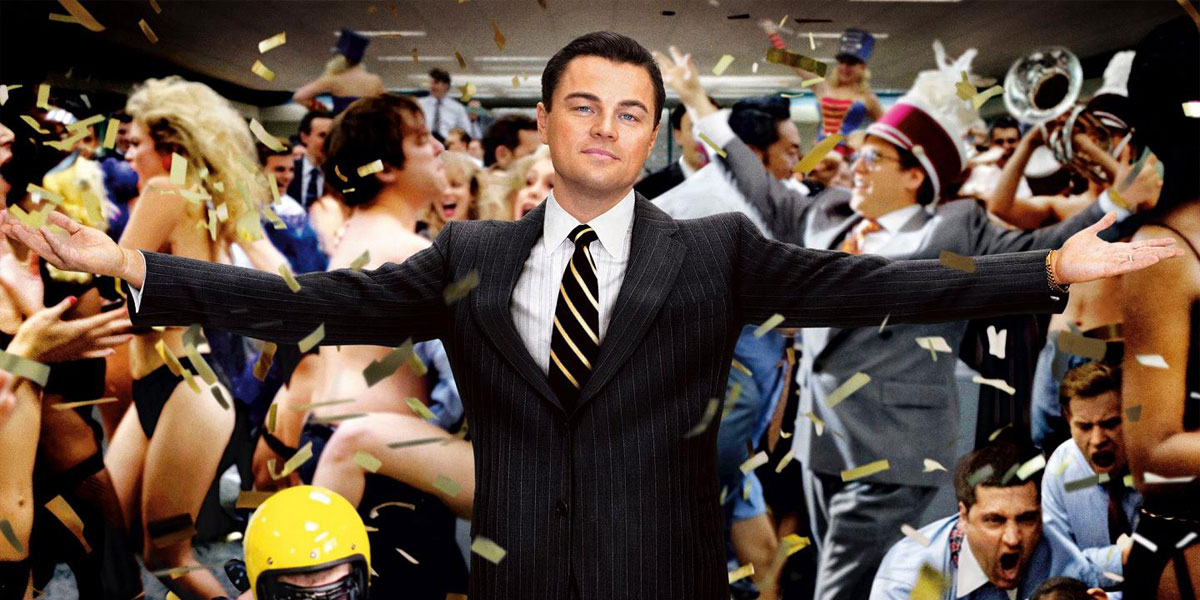 The Wolf of Wall Street (Paramount Pictures)
---
Many of us dream of one day becoming an entrepreneur, having our own businesses and not to be working for someone else. To have a start-up, raise it to the level of success, and delegate the entire management to your trusted allies sounds like a great idea, but in real life it rarely works this way. Our lives have become so dynamic that keeping up with business now requires moving forward even faster. There is no certain point where you can stop, step up and acknowledge that your business has become super successful and you can leave, but in order to reach that level you need to keep up with the hard work, solving thousands of challenges daily.
As further proof that starting a business is not as easy as it sounds, here's a whole list with the best business and entrepreneurship movies to watch. Some are available on streaming platforms such Netflix, and they're all bound to give you inspiration on the topic.
---
1. Pirates of Silicon Valley (1999)
Martyn Burke
The movie to start with is TV drama Pirates of Silicon Valley, telling you the story of how tech giants Microsoft and Apple came to be. Based on Paul Freiberger and Michael Swaine's 1984 book "Fire in the Valley: The Making of the Personal Computer," the film spans over twenty years and explores how the rivalry between Steve Jobs (Noah Wyle) and Bill Gates (Anthony Michael Hall) ultimately gave us the first computers, and the impact this had not only on those two extremely successful brands, but also on our society as a whole. Not only that, but the movie is also compelling and genuinely entertaining.
2. American Psycho (2000)
Mary Harron
Based on Bret Easton Ellis' 1991 novel of the same name, American Psycho is one of the few films that managed to be better than the source material. The film stars a larger than life Christian Bale as Patrick Bateman, a New York City investment banker who just so happens to also be a serial killer. Everyone has a role to play in Mary Harron's clever satire, from the detective (Willem Dafoe's Donald) to Patrick's wife (Reese Witherspoon's Evelyn) and mistress (Samantha Mathis' Courtney), an even more characters played by an all-star cast (Jared Leto, Chloë Sevigny and Justin Theroux, among others). But the film is ultimately a clever dark comedy about capitalism, and how the real monsters of our society are born.
3. Lord of War (2005)
Andrew Niccol
Lord of War is an unusual pick for a business movie, as it's actually about drugs dealing. But, believe it or not, these are some of the most organized businesses of all. Inspired by the true of a series of real-life smugglers and dealers, the film revolves around a fictional arms dealer from Queens named Yuri Orlov (Nicolas Cage), whom we see juggle many tasks at once. As with all best crime dramas, Yuri is being pursued by an agent (Ethan Hawke), but he's also dealing with his younger brother/partner Vitaly (Jared Leto) and trying to conquer a supermodel (Bridget Moynahan). The film is not only gripping but it has also been praised by many for its accurate portrayal of arms trafficking, but that doesn't mean you can't pick up a lesson or two about doing business under pressure.
4. Door to Door (2002)
Steven Schachter
This TV drama is about a man with cerebral palsy who really needs a job, and who eventually manages to find one as a door-to-door salesman thanks to his determination and sense of humor. Door to Door's flaws mainly lie mainly in its screenplay and can get quite predictable at times, but it's elevated by a great performance from William H. Macy and made more relevant by the fact that it was inspired by a true story. This would be a great movie to write about for your homework, and you could ask Studyclerk to write my paper for me or simply buy assignments online. Door to Door is ultimately an uplifting movie about making your dreams come true despite the challenges that come your way, and sometimes that is exactly what we need to watch.
5. The Pursuit of Happyness (2006)
Gabriele Muccino
Based on Chris Gardner's 2006 memoir of the same name, The Pursuit of Happyness is a biographical drama depicting the writer's one-year struggle with homelessness. In the movie, Chris (Will Smith) is shown investing his entire life savings in a venture that doesn't really take off. Though he eventually manages to get a job interview at a stockbroking company, a series of unfortunate coincidences get in the way. Eventually, Chris lands an unpaid internship, but all of this has put a toll on his marriage, as his wife Linda (Thandiwe Newton) leaves him, as well as his finances, as Chris is evicted. And so, our hero finds himself completely homeless and with a five-year-old son son (Jaden Smith) to take care of. This heart-warming drama isn't perfect, but it has a lot to teach about opportunity, and it's anchored by a great performance from Will Smith.
6. Becoming Warren Buffett (2017)
Peter W. Kunhardt
This HBO documentary tells us about the life and career of Warren Buffet, one of the richest and most successful investors and philantrophist of our time. As we're writing this article, Buffett owns many companies and has a net worth of over $100 billion, but he actually started out as a young boy from Nebraska who was simply obsessed with numbers. The documentary is both instructive and genuinely interesting, and it's ultimately an examination of the power of rational thought as a means for success.
7. The Inventor: Out for Blood in Silicon Valley (2019)
Alex Gibney
If you were fascinated by Hulu series The Dropout, starring Amanda Seyfried as multi-billionaire-turned-impostor Theranos CEO Elizabeth Holmes, you'll love The Inventor: Out for Blood in Silicon Valley. When she first created her company, Holmes was believed to have revolutionised the world of blood testing, giving us a means to develop our own exams at home, with a single drop of blood. Elizabeth called herself "the next Steve Jobs" and eventually became the world's youngest self-made billionaire, but she was hiding a dark secret, and the HBO documentary tells her story down to every detail, shedding light on what was undeniably one of the most unbelievable frauds of the decade. But what makes this Emmy-nominated documentary so great is its analysis of our own willingness to believe anything if it comes with the right wrapping.
See Also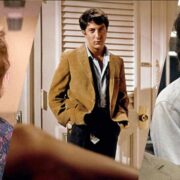 8. Enron: The Smartest Guys in the Room (2005)
Alex Gibney
From the same director of The Inventor, Enron: The Smartest Guys in the Room is another documentary about a company that failed due to a scandal. This time, the company in question is Enron Corporation, and its collapse was due to corruption, and the hand they played in the California energy crisis. Based on Fortune reporters Bethany McLean and Peter Elkind's 2003 book of the same, the documentary will have your eyes glued to the screen as you find out more about a scandal that will infuriate you and keep you hooked.
9. The Wolf of Wall Street (2013)
Martin Scorsese
Based on stockbroker Jordan Belfort 's own memoir, The Wolf of Wall Street stars Leonardo DiCaprio as a man who became wealthy and successful within the range of a few years only to decline just as quickly, falling victim to his own lifestyle and getting entangled in a web of corruption and crime that eventually saw the involvement of the FBI. Watch it a genuinely enthralling story carried by career-making performances from DiCaprio, Margot Robbie and Matthew McConaughey, who are joined by an all-star cast that includes Jonah Hill, Jon Favreau and Cristin Milioti.
10. Moneyball (2011)
Bennett Miller
This one is a movie for entrepreneurs about entrepreneurs. The film tells the story of Oakland Athletics's general manager Billy Beane (Brad Pitt), who attempts to assemble a competitive baseball team on a very limited budget, and finds new, inventive ways acquire new players with the help of assistant manager Peter Brand (Jonah Hill) and coach Art Howe (Philip Seymour Hoffman). Moneyball doesn't reinvent the "business success story" formula, but its conventional storytelling works in its favor, as both the story itself and the performances make it a compelling watch.
---
Movies might not be the most realistic means to learn about business, but they can inspire you and perhaps even help you come up with new ideas. After all, everything starts with an idea, and turning it into reality requires time, effort, and work. These 10 films are all worth-watching for their different approaches to the success stories they tell, and they're bound to inspire you.