You Don't Nomi: The Resounding Legacy of a Cult Masterpiece (Review)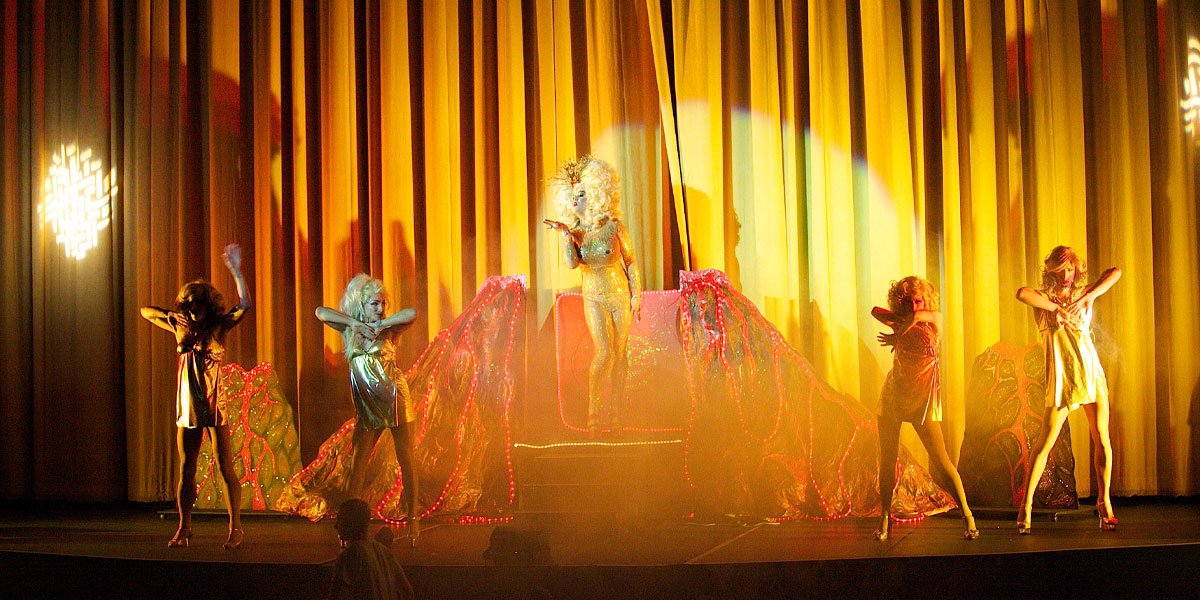 Drag icon Peaches Christ and cast members perform at a special event screening of "Showgirls." (Peaches Christ Productions)
You Don't Nomi blends film criticism with documentary storytelling, in a comprehensive if formally idiosyncratic reevaluation of Showgirls.
---
Paul Verhoeven's Showgirls is one of Hollywood's most intriguing curiosities. Once an NC-17 box office embarrassment met with near-universal derision and declared by some as the worst movie ever made, the film has found unexpected rehabilitation in many circles as a masterpiece of kitschy excess and a scathing satire on American entertainment culture. Whether you love or hate Showgirls, find it empty or brilliant, think it to be egregious trash or a misunderstood gem, there is no wrong opinion.
The many divergent and even conflicting viewpoints on Showgirls are explored in director Jeffrey McHale's new documentary You Don't Nomi, scrutinizing the film through every possible critical, theoretical, and thematic lens. Key scenes like the infamous "doggy chow" lunch dialogue are examined with thorough analysis of details in the screenplay, performances, and cinematography. Thematic relevance of objects like chips and nails are posed and we even see a brief dissection into the significance of the name "Nomi," Elizabeth Berkley's protagonist. Insightful observations debate topics of gender, sexuality, and even race, making compelling arguments both for and against the film. The documentary offers a nuanced view of Verhoeven, highlighting his relevance in American blockbuster cinema as an uncompromising satirist, while also rightly criticizing his predatory attitudes and behavior towards women on set.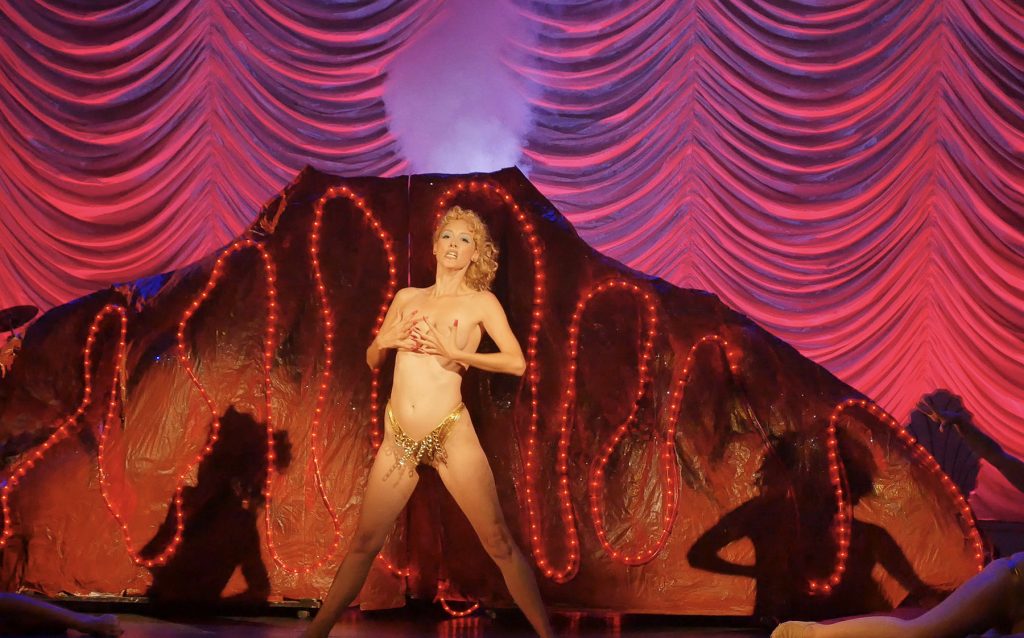 Even in a brief 90 minutes, the documentary impressively covers the 25-year lifespan of Showgirls and its resounding significance. Beginning with a brief biography of Verhoeven, we follow the film through its production, the critical and audience reactions, and most importantly, its lasting legacy. A wide variety of voices share their experiences with the film, such as an inspired writer who published a book of poetry titled Showgirls: The Movie in Sestinas and an actress who found catharsis and empowerment by creating a one-woman musical inspired by film titled I, Nomi. These stories highlight deep personal connections with Showgirls, reminding us of the power of cinema to create profound emotional experiences, even in the unlikely place of a trashy box office bomb. Of further intrigue is the idea that Showgirls completes a "spiritual trilogy" of campy films about the dark side of entertainment, including 1967's Valley of the Dolls and 1981's Mommie Dearest, cementing its status not only as a cult film, but also following in a tradition of critically-maligned Hollywood satire.
You Don't Nomi takes an innovative formal approach to its subject, with mixed results. Brief sequences from Showgirls are followed by similar images from Verhoeven's other films, weaving together visual motifs to identify a larger thematic tapestry that situates the film in the Dutch provocateur's filmography. At times, these scenes from Verhoeven's other films are used as b-roll, and even visually complement dialogue from the interviewees. We also see insertions of Showgirls inside these other films, scenes seen on screens within RoboCop and Total Recall. It's a creative effect for sure, but feels redundant when we're already been shown Verhoeven's visual motifs through traditional montage. Also notable is the absence of talking head interviews. We don't see the faces of the interviewees or any other introduction beyond a quick flash of text onscreen, which is especially frustrating to keep up with when they return later and we can't remember who is speaking, as there are so many voices we hear from.
Casual viewers may also be overwhelmed by the documentary's deep analytical leanings and might find that the whole venture feels too much like a film student's essay. However, fans and detractors of Showgirls and cult cinema enthusiasts will be more than satisfied with a perfect companion piece to the film. Ultimately, You Don't Nomi is a new type of film documentary that mixes traditional nonfiction storytelling with film criticism and analysis, approaching every possible perspective with rigorous curiosity to try to make some sense of one of cinema's greatest oddities.
---
You Don't Nomi will be available to watch at home from 12 June.
---
STREAM YOU DON'T NOMI:
---
JOIN US!
Don't miss our monthly updates with film news, movie-inspired recipes and exclusive content! You'll only hear from us once a month. #nospam