Wild Mountain Thyme: A Movie Lost to Time (Review)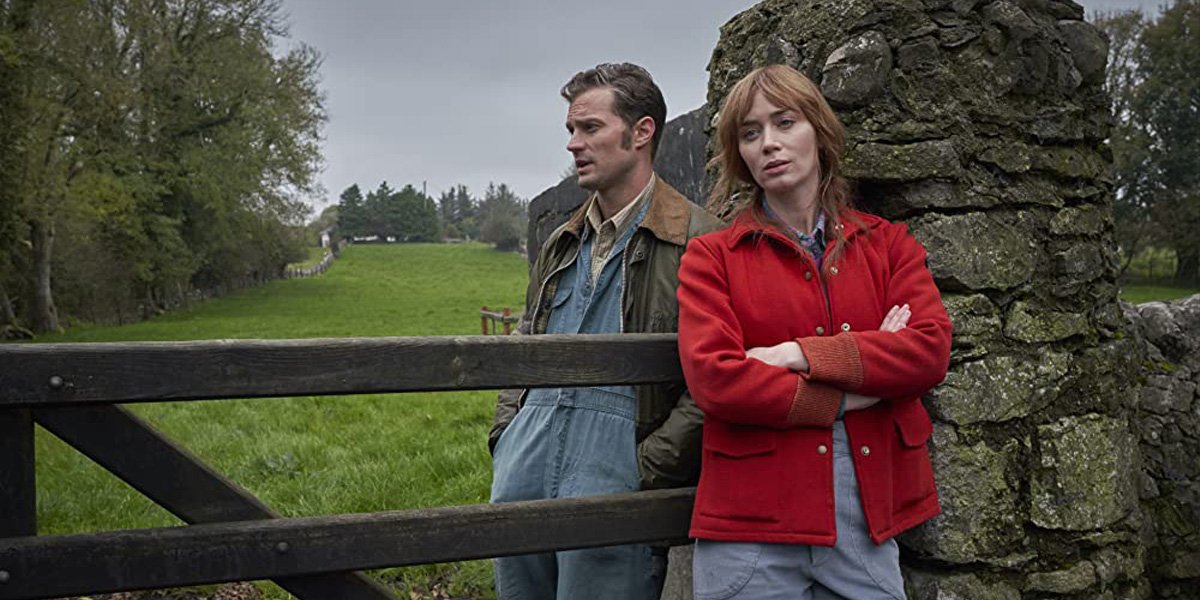 Emily Blunt and Jamie Dornan in Wild Mountain Thyme (Bleecker Street)
Wild Mountain Thyme is laid low by the chaste chemistry between Emily Blunt and Jamie Dornan, despite a charismatic supporting turn from Jon Hamm.
---

When you think of the greatest film romances, the most important element in the equation is the chemistry between the lead actors. We get a Before movie every nine years because of the electricity of the chemistry between Ethan Hawke and Julie Delpy. Crowd pleasing love stories like The Notebook succeed on the spark between the lead actors. Nearly every romantic comedy sinks or swims based on how the leads connect – we can instantly recall the spark between Hanks and Ryan or Roberts and Gere. Unfortunately for Wild Mountain Thyme, leads Emily Blunt (Edge of Tomorrow) and Jamie Dornan (50 Shades of Grey) simply do not have a lick of chemistry.
At first, I assumed the lack of chemistry between the leads came from John Patrick Shanley's (Doubt) folksy screenplay. The characters do not so much talk as normal humans might and rather interact in a sort of near-fantasy realm of heightened brogues and folksy quips. It's simply a difficult ask for the actors to deliver some of the dialogue here, and to sell it at the more human scale film requires. I can imagine how the words might have worked on the stage – the film is adapted from Shanley's play Outside Mullingar – but here when compressed into tight shots they simply feel absurd.
It was not until Jon Hamm (Mad Men) shows up that the chemistry problem becomes clear. Wild Mountain Thyme tells the story of two "meant to be" Irish farmers whose relationship is threatened by the arrival of an American outsider who wants to buy up their land and win Emily Blunt's affection. When Hamm steps on screen, it's as though a light has been turned on in a dark room. Blunt and Hamm spark almost immediately with an easy flirtation that helps bring the film to life. In all the subtle ways you want to see romantic characters connect, Blunt and Hamm absolutely shine. Little glance between the two and brief moments of physical contact – a hand on the shoulder, or a graze of a fingertip – convey more interest and intimacy than all of Shanley's treacle combined.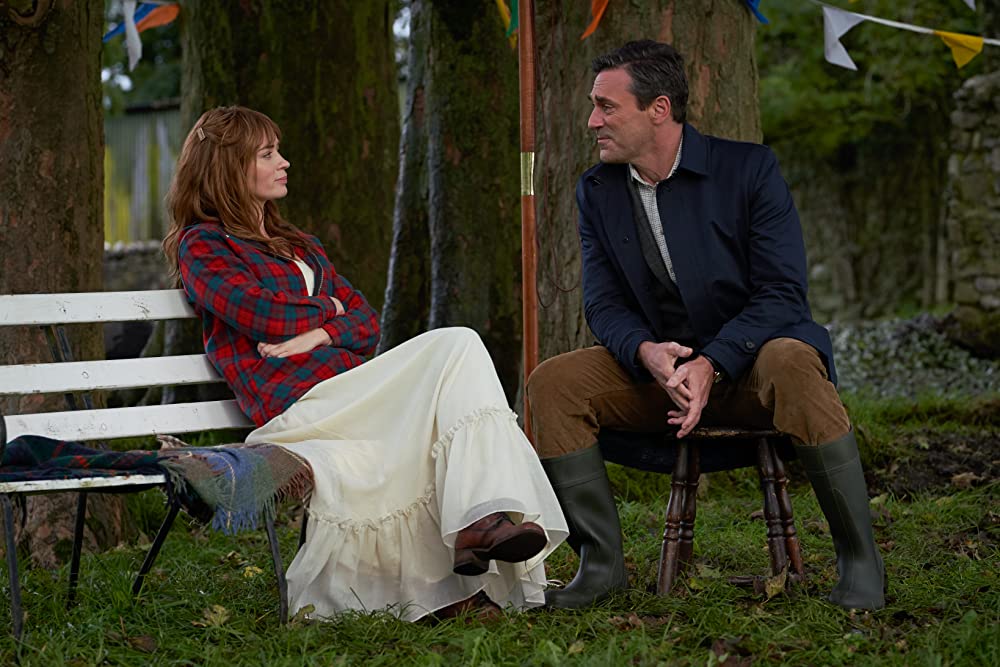 You would also expect a film set in the Irish countryside that touches upon a bit of magic realism to look the part. Instead Shanley's color palette (he also directs) is muted. Magical riverbeds feel turgid and grand vistas feel constrained. Much time is spent arguing in driveways or by fence posts, with little visual wit to be found. The accents – something of a punching bag on social media from the trailers – are just as bizarre in the film as in the marketing materials. Each performer – despite ostensibly hailing from the same small farm town – ends up with a wildly disparate accent, which is stranger still from Dornan, who is, at least, from Belfast. Even the film's score, subtle and quite lovely by Amelia Warner at most points, is marred by the bombast of the repeated intrusive presence of Tchaikovsky's "Black Swan." It all speaks to the filmmaker's intention to make something broad and crowd pleasing, and, in the process, losing the sort of specificity that can make films come alive. It is perhaps a cruel irony that Wild Mountain Thyme will debut in the United States on the same day the vibrant Irish animated film Wolfwalkers will debut on Apple TV+. Wolfwalkers is practically a how-to guide on telling a story that effectively utilizes cultural and regional mythology to tell a personal, intimate story from an Irish perspective. Wild Mountain Thyme borders on parody.
Shanley creates a perpetual feeling of a movie lost to time. While it is very technically set in the present day, the feel and aesthetics border on a fantasy film they're so focused on rural whimsy. In the film's world, it would not surprise me at all if an actual leprechaun was to be found just around the next river bend. Leaving aside that two very beautiful people like Emily Blunt and Jamie Dornan are fundamentally miscast as poor, rural farmers, the characters are so chaste and the romance so restrained that a mere kiss is treated as momentous conduct. Sexual repression can work as a plot point in a romance when it eventually leads to release; here, it is simply the perpetual state of Shanley's world. And that's really the problem – for a narrative this treacly and so devoid of heat to work, the viewer needs to buy the magic. I saw no magic here, only a curtain pulled back and the film's machinations laid bare.
See Also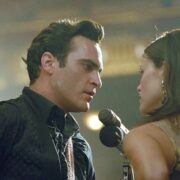 ---
Wild Mountain Thyme will be released in U.S. cinemas & On Demand on December 11, 2020: click here to find out more.
---
JOIN US!
Don't miss our monthly updates with film news, movie-inspired recipes and exclusive content! You'll only hear from us once a month. #nospam