When It Melts (Sundance Review): Revisiting Childhood Demons

When It Melts (Courtesy of Sundance Institute)
When it Melts is a powerful debut feature from Veerle Baetens all about revisiting childhood trauma and holding people accountable for their actions.
---

Summer seems a little hectic and not as relaxing as it should for the group of kids in the opening of Veerle Baetens' directorial feature debut When It Melts. There's still time for fun bike rides without any adults around whilst blasting "Asereje" by Las Ketchup (a European classic!), but there's a melancholic feeling surrounding everyone in the air. Even when the kids join together to jump in the pool, blasting each other with water guns and playing on blow up dolphins, something is off. There's silence ever so often that extends into blank emotionless stares. Bickers around the table aren't uncommon between the kids' parents, so they tend to spend as much time as they can playing games by themselves. Truth or dare is a favourite among Eva (Rosa Marchant) and her friends, and they play it all the time.
Twenty minutes in is where the story really begins with our protagonist Eva (Charlotte De Bruyne), who was one of the children we get to know on the summer vacation earlier on but now she's all grown up and independent. Eva's on a date at a bar with a guy that she's definitely not interested in at all and leaves not even five minutes into drinks with him. It appears that her tolerance for men has been altered by pernicious incidents that happened when she was younger. Eva travels to the village where she once lived with, along with her pet tortoise, to revisit the places she used to spend her time as a child. Everywhere is hazy and dark, extremely similar to the summers she endured there. Eva's old room is packed up into countless cardboard boxes, piled all over the floor. Whilst at her house, she doesn't wake her parents to even say hello. Eva allows them to sleep in peace and leaves without making a noise.
When It Melts is a coming of age story where our lead is unable to put the past behind her. The struggles Eva faced as a young child have haunted her into her adolescent years and she can't let go of those who wronged her many moons prior. Older Eva must make the trip back in order to close that part of her life and finally move on. Eva makes mistakes just like any child does, but, because of her uncaring parents, she has to learn everything the hard way. Her direction in life is clouded by wanting boys to like her, one boy in particular, Tim (Anthony Vyt), with whom she hangs out on the daily. Eva is young and confused. Is her friendship with neighbour Elisa (Charlotte Van Der Eecken) genuine? Or is Elisa just pretty, which gets her attention from boys? Consequences lie on the horizon for all, as friendships are tested in unyielding ways.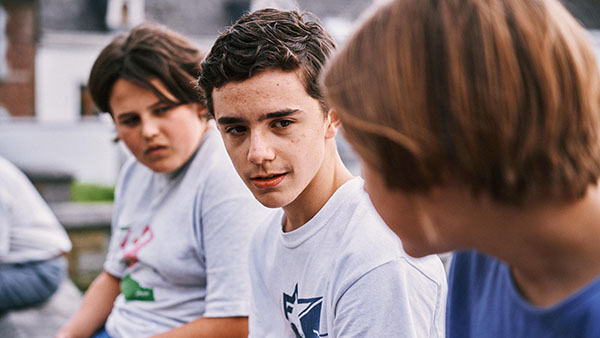 Eva is similar to her pet tortoise in that she can't escape the life she's in. She's on her back, helpless, like a tortoise unable to get back onto its feet. No wonder her childhood years are stuck with her forever. The memories Eva made and the events that occurred in the summer we witnessed changed her as a person forever. Summers as a child are meant to be exciting and full of adventure. Eva and her friends lost their close friend Jan when they were young, and this blurred the paths for them. They were all left to deal with the passing of Jan on their own with what seemed like little intervention from their parents. De Bruyne is admirable, especially when confronting the demons from her character's past. Marchant steals the show completely with such a notable first feature performance. I also absolutely adore Van Der Eecken as Elisa. Elisa is the girl all the boys want, and Van Der Eecken has such a charm about her that fits this role perfectly.
See Also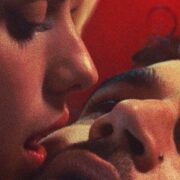 Whatever Baetens directs next will definitely be on my radar. When It Melts is such a powerful debut, which makes me so excited for the future films she will be a part of. I have so much admiration for Baetens in her role as Elise in The Broken Circle Breakdown. It's one of those films, similar to When It Melts, that provokes so many emotions. There's so much sadness, but so much to be grateful for at the same time. Life is so precious, and drama films like When It Melts put your life into perspective and allow you to think back on the memories you made as a child.
---
When It Melts premiered at the Sundance Film Festival on January 21, 2023, and will be screened again in person and digitally till January 24. Read our Sundance reviews!