What If…? Episode 1 Review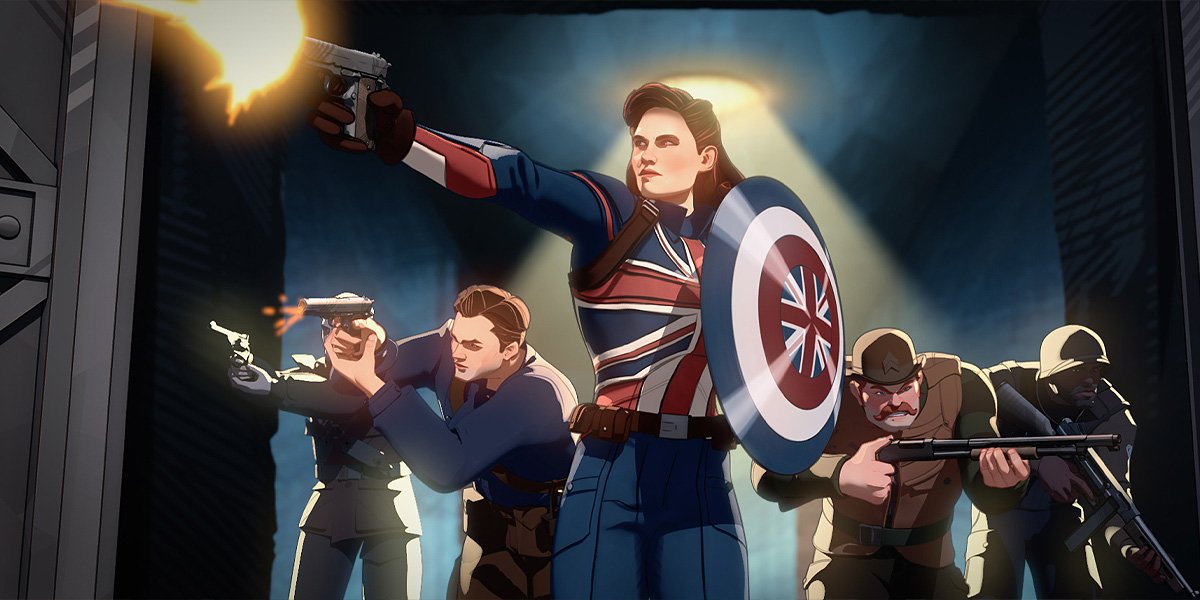 Captain Carter (center) and the Howling Commandos in Episode of Marvel Studios' WHAT IF…? exclusively on Disney+. (© Marvel Studios 2021.)
Episode 1 of Marvel Studios' first animated series What If…? presents an intriguing new alternate universe for fans of the MCU, but it may confuse outsiders.
---
Marvel Studios has been on quite the run in 2021, with Phase 4 of the Marvel Cinematic Universe officially beginning and featuring multiple television series and (so far) one film. The creative minds at Marvel are constantly expanding the MCU, and that expansion continues with the debut of the first animated series in both the studio and the universe's history. What If…? on Disney+ explores the multiverse and the various branching alternate timelines in which the major events of MCU films play out differently.
For example, what if Peggy Carter (Hayley Atwell) had received the Super Soldier Serum instead of Steve Rogers? Just as the alien Uatu, also known as The Watcher (Jeffrey Wright) observes the multiverse without interfering, the audience watches as this question is answered in What if…?'s Episode 1. The episode doesn't erase Steve Rogers completely: he still became Captain America in the main MCU; it just presents a separate timeline in which the events of Captain America: The First Avenger (2011) played out differently. Due to the events of Loki, there are now multiple timelines separate from the MCU timeline. This series will be exploring them through an animated medium, with a number of MCU actors reprising their roles as new and old versions of their characters.
What If…?'s Episode 1 alters the events of Captain America: The First Avenger (2011) and presents a world where Peggy Carter received the Super Soldier Serum and ultimately became the superhero known as Captain Carter. It's easy to see why Marvel chose to open with this episode, as most of the main players from that film reprise their roles, including Hayley Atwell as Peggy Carter and Sebastian Stan as Bucky Barnes. While Marvel was able to get most of the MCU actors to return for this series, others have fairly busy schedules and couldn't lend their voices to their characters. What If…?'s Episode 1 might be the closest they'll ever come to replicating one of their past films. Why is that so important? Hearing those familiar voices makes the show more believable, confirming that this does indeed take place within the multiverse of the MCU. There have been cases where television spin offs have lost voice actors from their films and it just doesn't feel the same. In fact, this episode does not feature Chris Evans as Steve Rogers and, at first, it's very weird to hear someone else voice the character when so many of The First Avenger's other cast members have come back for What if…?. Eventually, it's fairly easy to get over the lack of Chris Evans, thanks in part to great voice work from Josh Keaton. Keaton has got quite the voice acting resume, including being the voice of Peter Parker/Spider-Man in The Spectacular Spider-Man animated series. He may not be Chris Evans, but he brings the same level of heart to Steve Rogers in this episode.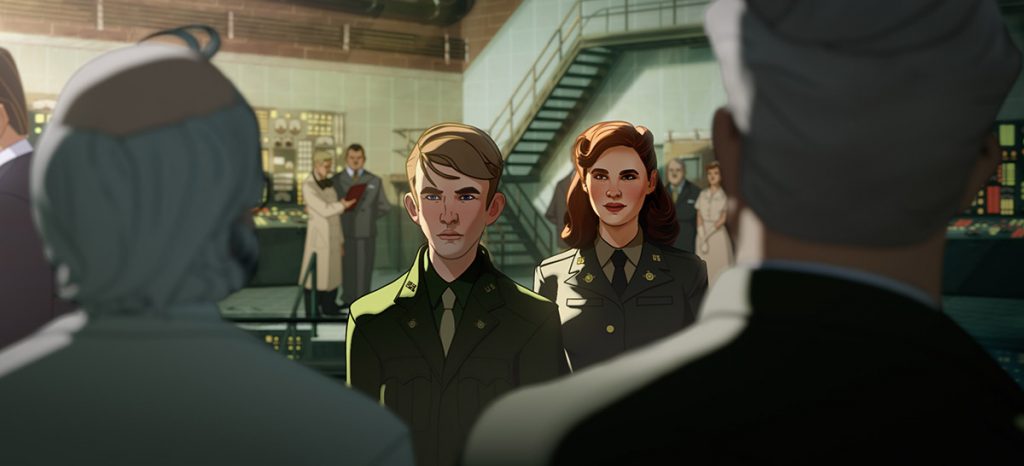 Based on what you've read so far, you might be expecting to watch a straightforward retelling of Captain America: The First Avenger, and I'll say this: that is not exactly what this episode is. Yes, there are elements that feel and look familiar, but there are twists and turns involved that I won't reveal here. The story is a lot of fun and features some amazing action sequences. It's also great seeing Atwell's Peggy Carter again, thanks in part to Atwell's own infectious charm and enthusiasm.
What really makes Episode 1 stand out, outside of the voice cast and the story, is how beautifully animated it is. Both Bryan Andrews, director of Episode 1, and Ryan Meinerding, head of visual development and character design, drew inspiration for the animation style from classic American illustrations. In particular, they named illustrators J.C. Leyendecker and Norman Rockwell as influences for the art style of What If…?. Meinerding says that they originally thought about directly animating the series in the style of Marvel Comics, illustrating icons Jack Kirby and Steve Ditko, but they went in another direction. The end result is pretty fantastic: there's such a fast pace to the episode, but the animation is very fluid and smooth. I'd liken it to flipping through the pages of a comic book, only without the panels, because the story and animation are constantly on the move, much like your eyes would be if you were reading a comic.
That fast pace mostly works in Episode 1, even if the combination of it and the episode's short run time might leave you wanting more. In terms of Captain Carter, she's reportedly going to be a character that the series returns to each season, so we'll see her again. The concern I have is with future episodes: the quick pacing might make it harder to flesh out new versions of characters and harder for you to get invested. It'll be interesting to come back to What If…? each week, as I easily got invested in Captain Carter and her story, but that might not be the case with future characters/episodes. If the lead characters and the story aren't as strong in the rest of the show as they are in Episode 1, even an MCU fan like myself might not be able to get invested in this series as they normally would because of how fast the episodes fly by.
See Also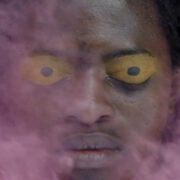 To go along with that potential pacing issue, I'm honestly not sure if you can watch What If…? without having some knowledge of the MCU. This episode in particular would be harder for general audiences to watch, due in part to the fact that the film it lifts elements from is from Phase 1 of the MCU, which was ages ago at this point. Fans will certainly enjoy this more because of their familiarity with the characters and story, but it might be a struggle for outsiders to continue to watch this series unless future episodes offer more original stories.
With an excellent voice cast, wonderful animation, and story that's equal parts original and familiar, What If…?'s Episode 1 offers up an intriguing alternate universe that will likely delight fans of the MCU. However, general audiences may be confused by the episode, given that it draws so much from an older MCU installment and due to the fast pacing, which might make it harder for them to get invested in Captain Carter.
---
What If…?'s Episode 1 is now available to watch on Disney Plus.