We Met In Virtual Reality (Review): The Modern Day Fairytale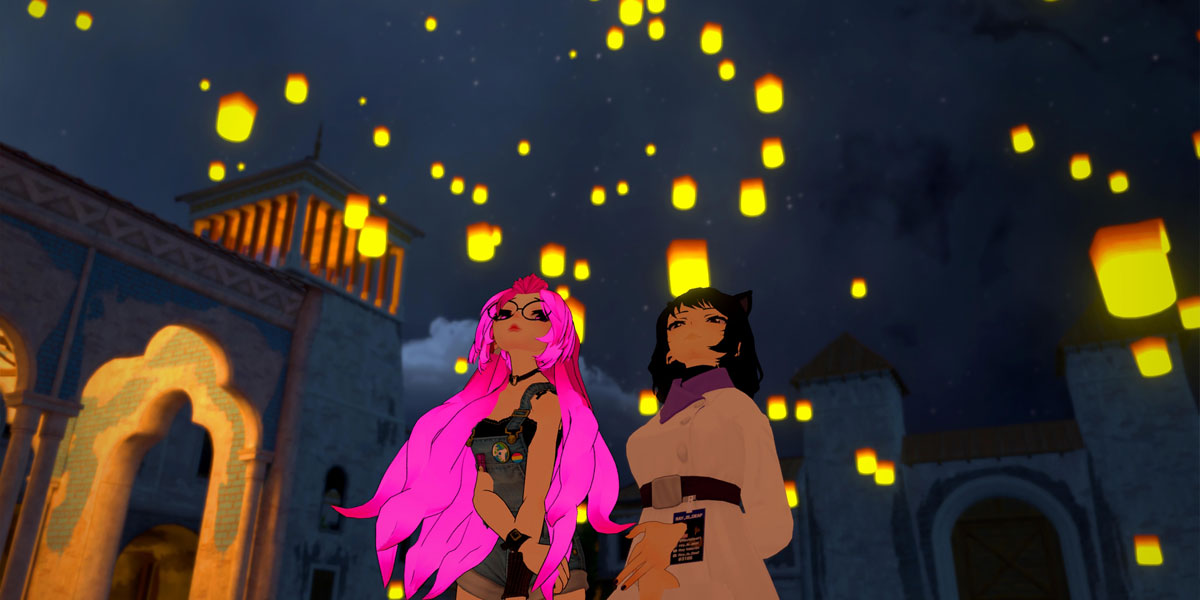 We Met In Virtual Reality (Courtesy of HBO)
We Met In Virtual Reality is both informative and heartfelt in its exploration of virtual communities that help bring people together across the globe.
---

The fairytale romance at the heart of HBO's eye-opening documentary We Met In Virtual Reality starts just like any other: two people, exiled within themselves by a society that neither understands nor accepts them, find each other and rediscover their passion for life. They spend every day together – exploring exciting new places, visiting each other at work, attending parties with their friends and even taking classes together. And then when the sun sets, they take off their virtual reality headsets and return to the real world, thousands of miles apart. The pair have never met outside of the boundless realms of VRChat, but that's the case for almost everybody else that this insightful documentary tracks along the way. Filmed entirely within the VR worldspace, We Met In Virtual Reality follows several eccentric and articulate young people who share their personal stories about the immutable bonds and self-discoveries that VRChat has made possible for them.
VRChat might not be the most conventional way of meeting your lifelong partner, but Joe Hunting's insightful documentary shows that it's just as natural and effective as any traditional method. Whilst these people might not see each other for months at a time, this virtual webspace creates a safe space for them to get to know each other and have fun, just like they would in the real world. But it's not just the romances that this documentary highlights – it also explores just how beneficial VRChat can be as a tool for self-discovery and improvement. Whether that's learning sign language with one of the software's many ASL teachers, taking real-time dance classes with professional dancers, or even just talking with people that share your interests in order to build your confidence, Hunting's documentary shows exactly how this has been possible for a huge number of people.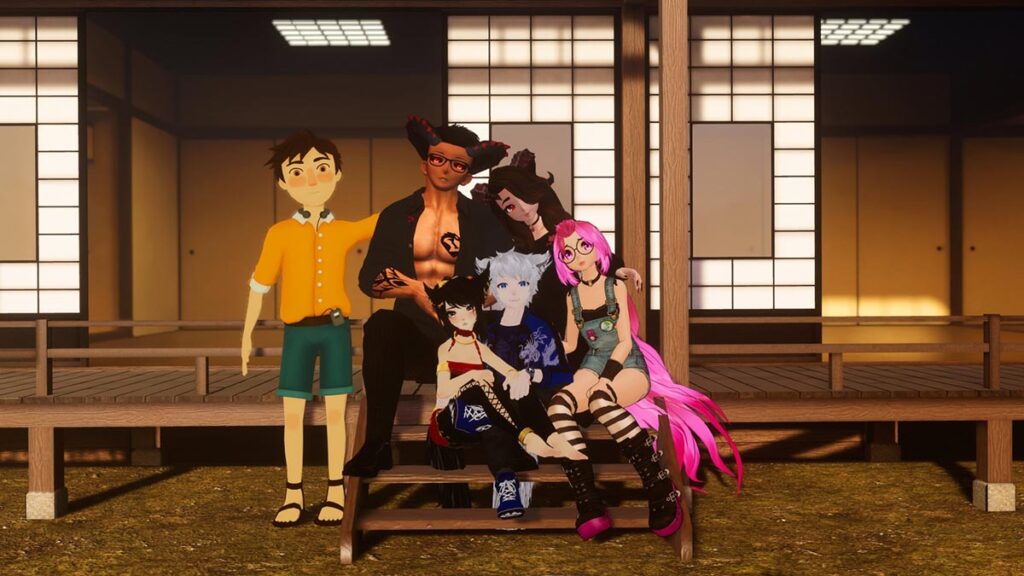 Whilst We Met In Virtual Reality certainly isn't the first documentary to explore the many human benefits of VR, it is the first to be filmed entirely within a virtual worldspace – and it's one of the documentary's most impactful decisions. The choice to view this world from the perspective of those inside it, to see these people only as their avatars and to refer to them only by their screen names, makes the entire thing feel incredibly real. It shows that VR is no longer a futuristic ideal, but a fully-developed technology that's already changing the way the human race interacts with each other. Surprisingly, the decision to film within VRChat doesn't actually have a negative effect on the visuals at all – although it sacrifices the ability to frame and compose shots in a traditional way, it also allows for some genuinely breathtaking shots of the virtual landscapes that are possible when the laws of physics have no domain.
The only real negative that there is to say about Hunting's film is that, purely as a documentary, it's lacking a lot of structure and focus. It jumps between storylines in a fairly unpredictable and unnatural way, and although it's never confusing to follow, the sporadic nature of the storytelling prevents many of the emotional beats from hitting as hard as they should. Every scene is packed full of meaning and energy, but the overall flow of the film is sometimes interrupted by unconsidered editing and structure. It's one of the documentary's only noticeable flaws, but it can be extremely distracting at times.
See Also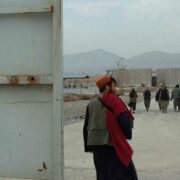 All in all, We Met In Virtual Reality offers an extremely compelling insight into a world that many people will be almost completely unfamiliar with, and it does it with the exact right about of compassion and sympathy to keep spirits light throughout. Surprisingly human and overwhelmingly heartfelt, the film marks both an important milestone for documentary filmmaking and an even more noteworthy transition into a new age of technology and communication. Despite its obvious messiness, Joe Hunting's documentary is one of this year's best so far.
---
We Met In Virtual Reality will be streaming exclusively on HBO Max from July 27, 2022.