Vera Dreams of the Sea (AFI Review): Grief and Property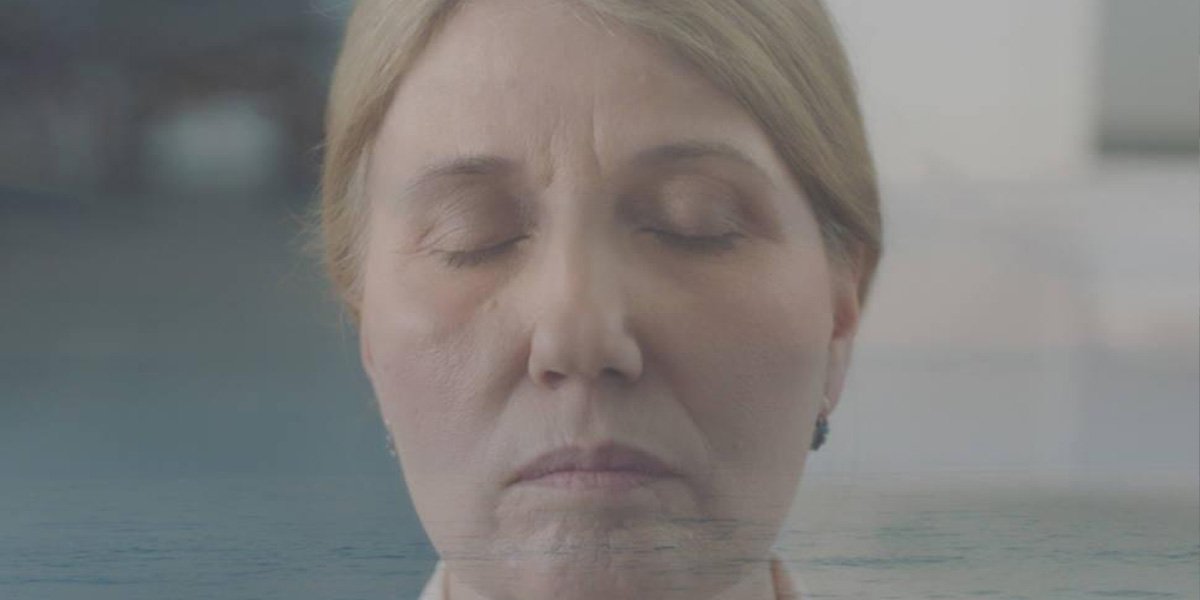 Vera Dreams of the Sea (Courtesy of the AFI Fest)
Vera Dreams of the Sea is Kaltrina Krasniqi's timely, subdued first feature; an engrossing look at patriarchal malignance and the untold costs of burying the dead.
---

Vera's husband, Fatmir, is dead. A renowned professor in his own time, his fate is shocking, the burial stately and well-attended. Vera (Teuta Ajdini), a product of routine- and routine stoicism- has not yet shed a tear. Kaltrina Krasniqi's Vera Dreams of the Sea (Vera Andrron Detin) easily establishes its titular protagonist's fantasies, her job, her resolute nature, but never so certainly describes a feeling of loss. That comes later, when Vera's cousin-in-law accosts her over his presumed ownership of Fatmir's once-valueless country home.
Krasniqi's film, a deceptively tight crime-light plot wrapped in distant arthouse wides and intimate center-frame close-ups, is about Vera's shell cracking as the wolves descend on her husband's estate. It is an odd film as presented, still but boiling, simple until avant-garde. We're treated right at the start to Vera's dream of the sea, her face overlaid on a flat image of the ocean waves, but Krasniqi is never shy to bring us back and complicate her initial serenity. Her camera dips above and below the sea, and the dream becomes more chaotic as the film unfolds, the edit increasingly frenetic. Krasniqi's more of-the-moment formal qualities are still sly enough that when a character receives an all-too-common shallow focus close-up, there's always a threatening, blurred out presence lurking in their rearview.
Sound is omnipresent and used tremendously well- this critic, digital festival pass willing, made sure to raise the volume as high as he could get it, but what a shame to not have the opportunity to hear the film in a theater. The walls of Vera's apartment are rife with uncomfortable noise, whether that be the fireworks of the neighborhood boys disrupting her sleep or the jarring horn practice that seems to never end. There is a special attention paid to quotidian things through sound, and the mix makes moments as slight as lighting a cigarette pop. This works as a discomfort in Vera's uncomfortable moment and a dreamy, tempo-lifting aural tapestry.
Though Krasniqi shows tremendous confidence as a whiplash formalist in her first feature (having worked for nearly a decade now in documentary and TV), Vera is seldom more than a slight story told well enough. As a piece raising concerns over masculine entitlement and the resilience of communities of women- here the familial linkage between Vera, her daughter, and her granddaughter- there is something unsatisfying in how Krasniqi wraps her film, the plot perhaps too tight, the resolution too simple. One subplot feels manufactured just so Krasniqi can incorporate a more playful color palette into a handful of scenes, leaving the drabness of the majority of her settings to feel self-conscious. There is confidence here, but it seems to lie on the fringes, lingering on the shore.
See Also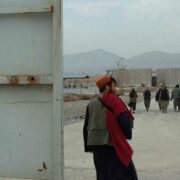 ---
Vera Dreams of the Sea was screened at the AFI Fest on November 13, 2021.
---
JOIN US!
Don't miss our monthly updates with film news, movie-inspired recipes and exclusive content! You'll only hear from us once a month. #nospam