Top 6 College Movies Everyone Should Watch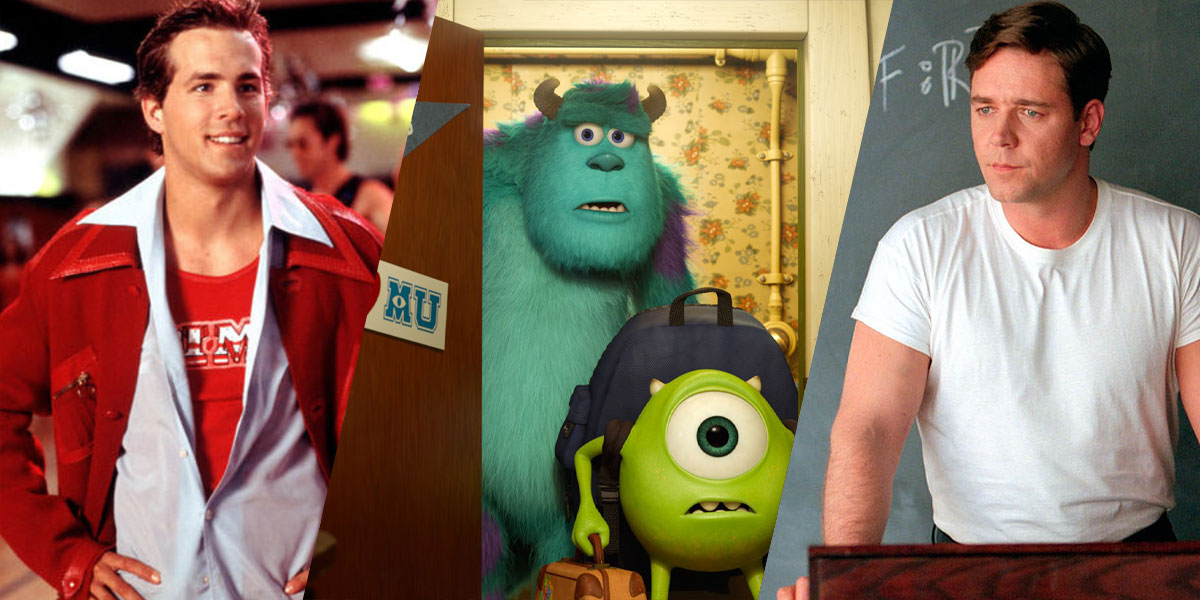 National Lampoon's Van Wilder, Monsters University, A Beautiful Mind (Myriad Pictures, Walt Disney Studios, Universal)
---
Spring break, parties, cheerleaders – American college movies are often full of clichés and usually aimed at teenagers. But some films take a different approach. We've prepared six college movies for you that won't leave you indifferent.
College movies are hugely popular. Especially before going to university, everyone is interested in college life. This period of life is exciting and remembered for a lifetime. Incidentally, if you can't find time to watch a movie because of your study load, ask for help. You can find professional dissertation writers online who will handle your task perfectly. Remember that for productive study it is necessary to allocate time not only for intellectual activities but also for recreation and entertainment.
For us Europeans, USA colleges are almost like a modern myth. The typical teen comedy with a college theme offers many clichés: the arrogant cheerleaders, the cocky quarterback, and the nerds from the front row. Much of it is true, but much of it is not. But colleges in the USA offer many more facets and opportunities. We have six films for you that skillfully highlight different aspects of American college life.
---
22 Jump Street: After High School, It's Off to College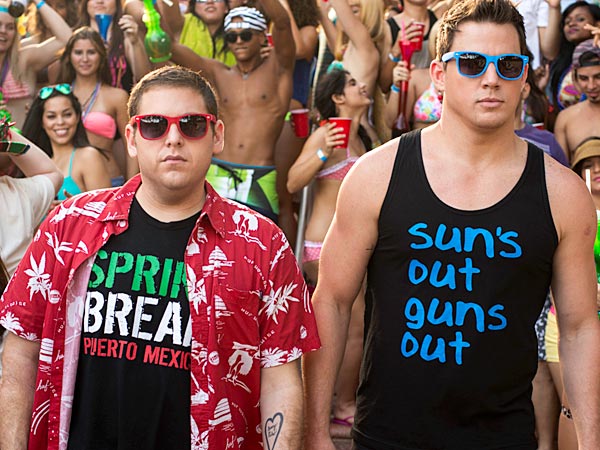 After Jonah Hill and Channing Tatum successfully solved a case at a high school as undercover cops in 21 Jump Street, the star duo is on assignment at a college in the sequel, 22 Jump Street. There, they are to seize a new fashion drug and expose the dealer and his backers.
The Jump Street series follows the successful television series 21 Jump Street – Crime Scene Classroom, which ran from 1987 to 1991 with superstar Johnny Depp. Both films score with the perfect interplay between the investigator duo, a good dose of humor, and some funny cameo appearances by well-known stars such as Seth Rogen (Bad Neighbors), Anna Faris (Scary Movie), and Queen Latifah (Chicago).
---
A Beautiful Mind – Genius and Madness: Beautiful College Film with a New Approach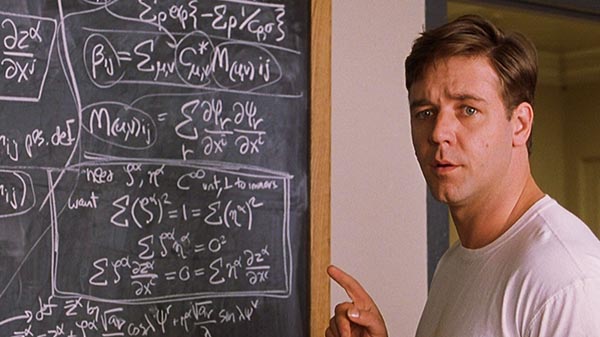 Director Ron Howard's (Apollo 13) biographical drama A Beautiful Mind won four Academy Awards in 2002. The film is based on the life of famed Princeton University mathematician John Nash, who later worked for the military and fell in love with a Salvadoran-American physicist named Alicia Lardé, before falling more and more into a mental breakdown. John and Alicia are played by Russell Crowe and Jennifer Connelly in the film.
A Beautiful Mind is a story based on real people, with outstanding acting and a strong cast including Ed Harris (The Truman Show), Paul Bettany (Avengers – Infinity War), Josh Lucas (Hulk), and Adam Goldberg (Saving Private Ryan), and offers a different perspective on college life in the United States than what can be seen in fun teen comedies. What makes A Beautiful Mind special is its portrayal of the world through Nash's eyes, which often leaves the viewer unsure of which was reality and which was imagination.
---
Old School: Funny College Movie About Fraternities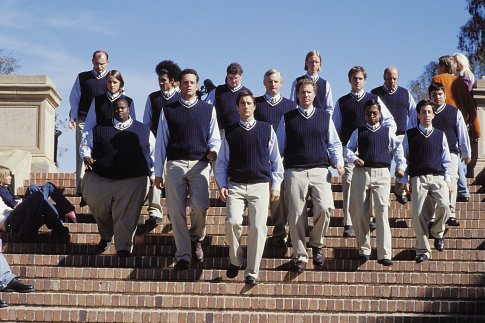 What happens when three wacky friends in their thirties want to relive the old college days and start their fraternity? You can probably guess. In Old School, Will Ferrell, Luke Wilson, and Vince Vaughn bring back the good old days and cause a lot of chaos on campus.
---
The Blind Side – The Big Chance: Award-Winning Film About College Football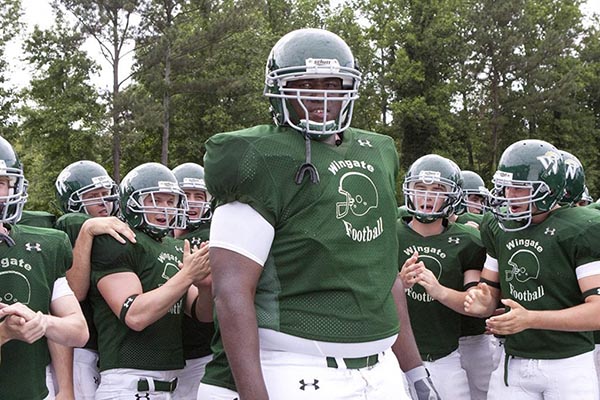 The Blind Side sheds light on the topic of sports that play an integral role in American universities. The drama tells the true story of American soccer player Michael Oher (Quinton Aaron), who lived on the street without a home while he was a high school student. One day, Michael is taken in by a kind woman named Leigh Anne Tuohy (Sandra Bullock) and her family, so that he can follow his dream and become a professional NFL player.
Sandra Bullock won an Oscar for her performance in The Blind Side. The film depicts the challenging path of young athletic talent into professional sports. In the U.S., playing college sports is almost the only way to get into the professional league. American soccer is one of the most popular physical sports and has already inspired Hollywood's long list of solid American soccer movies. Soccer games at large and successful universities are regularly attended by more than 100,000 spectators and televised worldwide.
See Also

---
National Lampoon's Van Wilder – A Comedy Without Shame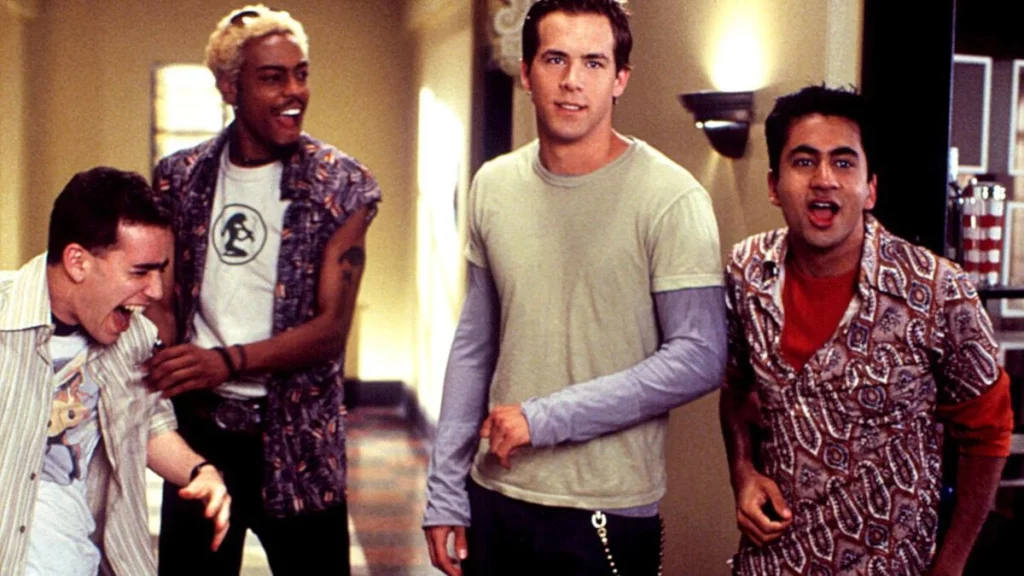 So, we can't do without the typical college movie. Despite the negative reviews, National Lampoon's Van Wilder has become a cult movie today. It's the typical American comedy about an unambitious longtime college student (Van Wilder, played by Ryan Reynolds) who enjoys college life to the fullest. The film has a lot of below-the-belt comedy but still provides some laughs.
National Lampoon's Van Wilder was one of the first films for Deadpool star Reynolds, and he starred in it alongside Tara Reid, who played the title role in the disaster series Sharknado. While you shouldn't expect a deep plot or moral, National Lampoon's Van Wilder will surely entertain you and not make you feel ashamed of it.
---
Monsters University: The Perfect College Movie for the Whole Family on Netflix & Maxdome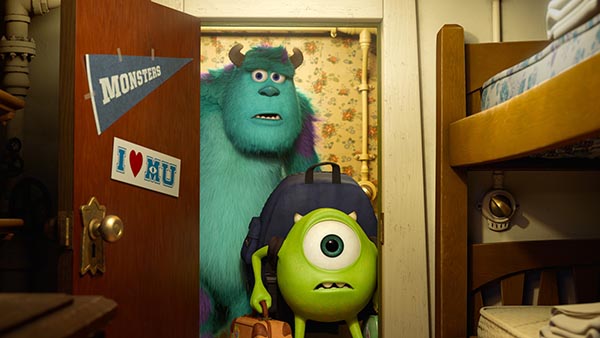 Even monsters have to learn, because scaring others takes skill. So, Monster Mike (voiced by Billy Crystal in the original) attends a university to learn the art of scaring. He meets many unusual creatures during the process, including Sally (John Goodman), his future best friend.
Disney's Monsters University is the prequel to Monsters and offers plenty of allusions to college clichés of all kinds. Like its predecessor, the sequel won over critics and offers perfect entertainment for the whole family. Anyone worried about running out of ideas because of the sequel trend at Pixar will be proven wrong after seeing The Monsters at Uni.